Continuing Professional Development
Advanced Clinical Practice Dissertation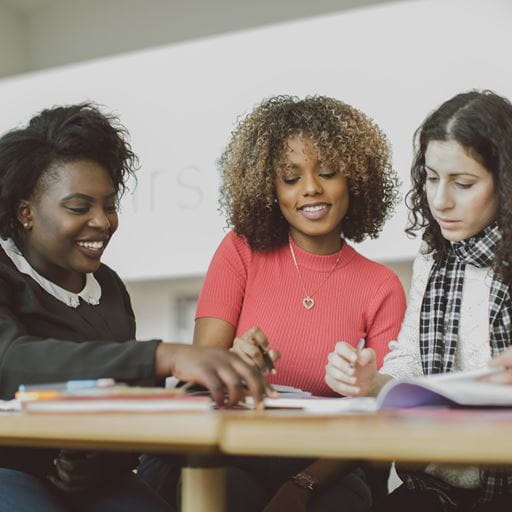 Overview
Advanced Clinical Practice Dissertation
For module start dates, view the 2023-24 Module Calendar (.docx)
In this module you will work with an academic supervisor to develop your dissertation project for submission. This will require that you draw upon learning and development activity you have undertaken during your Masters programme.
The Multi-Professional Framework for Advanced Clinical Practice in England (Health Education England, 2017) has 'research' as one of the 4 pillars that define the standard of skills and knowledge expected for people working as Advanced Clinical Practitioners. This module has been designed to reflect the 'research' capabilities as set out in this framework. This builds upon work already undertaken as part of the Masters programme in relation to the research and other pillars in the framework, and provides an opportunity for students to bring this together in one piece of work to evidence their achievement in this area.
Group tutorial sessions will be offered alongside 1-1 supervision to provide peer support, orientate you to the assignment expectations for this module, and to revisit topics previously covered in other modules where needed.
Learning outcomes
On successful completion of this 40 credit module, you should be able to:
Demonstrate an advanced understanding of the area of study.
Be able to conduct a literature search and audit/ service needs assessment.
Be able to present an appropriate critical analysis of material accessed following the literature search, audit, and service needs assessment.
Show awareness of ethical considerations.
Utilise analysis of data to identify a gap in knowledge, evidence, or service need.
Present a proposal to address the identified gap in knowledge, evidence, or service need.
Produce an appropriate methodology for the study to be undertaken.
Draw conclusions and make recommendations for practice, including presentation of a dissemination strategy for the study proposed.
Accreditation and professional recognition
This module's learning outcomes, teaching content, and assessment activity have been mapped to the Multi-Professional Framework for Advanced Practice (AP) in England, and the Apprenticeship Standards for Advanced Clinical Practitioners, as well as the relevant Programme outcomes.
The mapping can be found of the 'Advanced Clinical Practice' moodle course, which all students that are registered on either the MSc Advanced Clinical Practice/ MSc Advanced Clinical Practitioner Apprenticeship programmes will be given access to via the link below:
https://moodle.essex.ac.uk/course/view.php?id=15963
Individuals that are seeking to be recognised and work as an Advanced Practitioner are expected to meet the outcomes and standards as described in the mapping document on Moodle. They will be required to keep, update, and maintain the Advanced Clinical Practice portfolio document which they will be issued with at the start of their programme.
Our expert staff
This module is lead by Vikki-Jo Scott, who is a former Dean of the School of Health and Social Care, and currently undertaking a PhD focussed on Advanced Clinical Practice.
Pathways
Postgraduate qualification
Successful completion of this Dissertation will entitle the student to 40 credits, which, on top of the 120 credits already gained, and together with either the
20 credit End Point Assessment module (for apprenticeship students)
or the
HS768 ACP Portfolio module (for those not on an apprenticeship route)
which are taken alongside or after successful completion of the dissertation, will be sufficient to award a Masters degree.
For those that fail to successfully complete the dissertation on the MSc Advanced Clinical Practice programme they may be eligible for a Post Graduate Diploma as an exit award- please speak to the programme lead for further advice if required.
Structure
Module Outline
At the start of the module, there will be an introductory session which will set out and explore the assignment requirements. The session will provide information of sources of support and resources you are recommended to access during this module, (e.g. discussion of use of reference management software and other library support and resources). You will be introduced to and issued with a project topic proposal form. A deadline of 2 weeks is set to complete and return the form, which will be used to allocate academic supervisors for this module. Group tutorials will be scheduled (via zoom or face-to-face) in the first 4 months of this module for students and the module lead to come together to discuss topics related to the development of the dissertation. You will be contacted 2 weeks in advance of the group tutorial to ask if there are particular topics you wish to explore (in addition to the 'detailed session content' as set out below) so that a theme can be set by the module lead for the next group session, (and relevant information, resources and sources for support be presented). There will be an open opportunity to ask questions about the assignment in each group tutorial. One-to-one supervision: You will be allocated a supervisor following the introductory session. It is expected that you arrange meetings with your academic supervisor regularly throughout the module to discuss progress with your assignment and plan any development activity that is needed.
Assessment strategy
- In class presentations in small groups giving a summary of gap analysis and the project proposal - 8000 word dissertation
Fees and funding
What's next