People
Dr Somdip Dey
Fixed Term Teacher
School of Computer Science and Electronic Engineering (CSEE)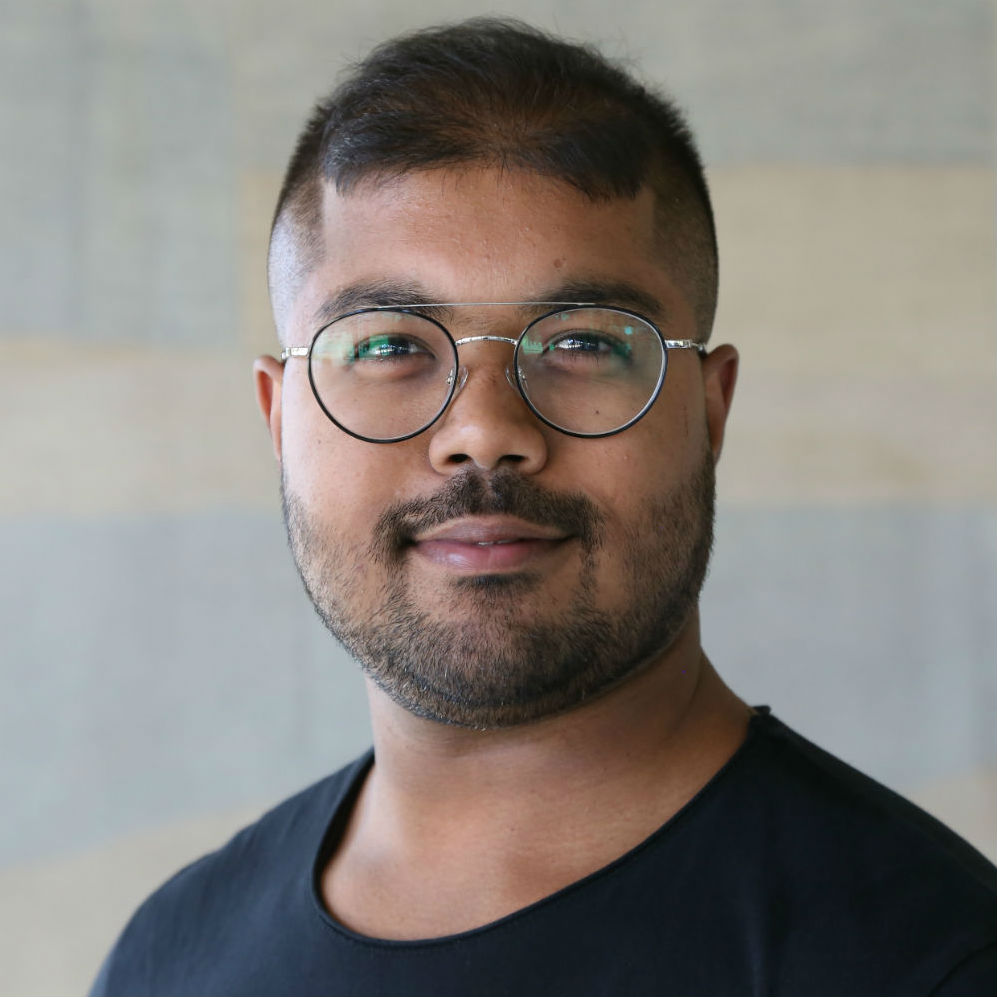 Profile
Embedded Machine Learning

Embedded AI

On-Device AI

Computer Vision

Run-time Management of Computing Resources

Object Oriented Programming Languages (C#, Java)

Information Security and Privacy

Food waste and Hunger
Biography
Somdip Dey, FRSA, also professionally known as InteliDey, is an Embedded Artificial Intelligence scientist, engineer, entrepreneur, AI art & music creator and TED speaker. Dey is the CEO of Nosh Technologies, the CTO of Blockway Technologies and a Lecturer at the University of Essex, UK. He is also the Danah Zohar Professor of Quantum Philosophy & Professor of Practice at Woxsen University, India. He has more than 13 years of industrial experience including working for Microsoft and Samsung, developing technological products that are currently used by billions of users in different ways. For contributions to improving society through applications of embedded machine learning Dey is elected a Life Fellow of the Royal Society of Arts, named an MIT Innovator Under 35, an Outstanding Achiever in Education, Science & Innovation at the India UK Achievers Honours and a World IP Review Leader 2022. Dey was born on December 13, 1990, in Kolkata, India. Dey is the only child of a painter mother, Soma Dey, and a commercial artist father, Sudip Dey. He attended South Point High School in Kolkata, India and went to study bachelor's in Computer Science at St. Xavier's College, Kolkata, where he graduated with a first-class degree (2012). After graduating with a Computer Science degree Dey pursued a career of an engineer, a scientist and an entrepreneur. In 2012, Dey invented a digital QR authentication system that was adopted by institutes around the world to stop the generation of fake degree certificates. In 2013, he moved to the U.K. to pursue a master's study and while pursuing his MSc at the University of Manchester in 2014, his parents had a car accident that made him the family's sole breadwinner. Sending money to his family to support them left Somdip with an empty bank account and he was left to collect food waste from dumpsters. This led him to co-found Codeepy, a start-up committed to co-developing the world's first crowd food-sharing platform, which was made open source. It won the 3Scale API Award at the Koding's 2014 Global Hackathon & inspired entrepreneurs around the world to develop similar solutions. In 2020, when the pandemic took over the world and people started to overbuy groceries to adapt to the changing shopping schedule, it ran the risk of increased food wastage at home. Dey co-developed an award-winning AI powered food management app - nosh - to help users reduce food waste in the household. In 2021, Dey co-founded Nosh Technologies (nosh tech inc. - US & Nosh Tech Ltd. - UK), which provides the nosh app solution to reduce food waste at home, and he also assumed the role of the CEO & Chief Scientist of the company. In 2022, Dey co-developed a machine learning based platform to reduce scams and malicious behavior in blockchain projects while empowering on-chain marketing. This led him to cofound Blockway Technologies (Blockway Tech Inc.). Dey is a member of the technical program committee and reviewer of several top technical conferences on Artificial Intelligence and Electronic Design Automation fields such as AAAI, CVPR, ICCV, ECCV, ASAP, IEEE EdgeCom, IEEE CSCloud, etc. He is also an editor of numerous academic journals. Somdip's PhD research was focused on "Novel DVFS Methodologies For Power-Efficient Mobile MPSoC" under the supervision of Professor Klaus McDonald-Maier and Dr Amit Kumar Singh.
Qualifications
B.Sc. (Honours) in Computer Science St. Xavier's College, Kolkata (University of Calcutta) (2012)

M.Sc. in Advanced Computer Science with specialization in Computer Systems Engineering The University of Manchester (2014)

Ph.D. in Computer Science (Embedded Machine Learning) The University of Essex (2023)

Oxford Blockchain Strategy Programme (Executive Education) Saïd Business School, University of Oxford (2022)
Research and professional activities
Thesis
Novel DVFS Methodologies For Power-Efficient Mobile MPSoC
Low power mobile computing systems such as smartphones and wearables have become an integral part of our daily lives and are used in various ways to enhance our daily lives. Majority of modern mobile computing systems are powered by multi-processor System-on-a-Chip (MPSoC), where multiple processing elements are utilized on a single chip. Given the fact that these devices are battery operated most of the times, thus, have limited power supply and the key challenges include catering for performan
Supervisor: Klaus McDonald-Maier , Amit Singh
Research interests
Embedded Machine Learning to Improve Sustainability
Improving sustainability of the world has become an important goal all around the globe. Embedded machine learning/artificial intelligence can be employed to meet this goal. My research falls in this category with several available funded projects.
Contact
Location:
Colchester Campus
Working pattern:
Work now and I can sleep after I am dead