People
Dr Juan Fernandez De Arroyabe Fernandez
Senior Lecturer
EBS - Management Science and Entrepreneurship (MSE)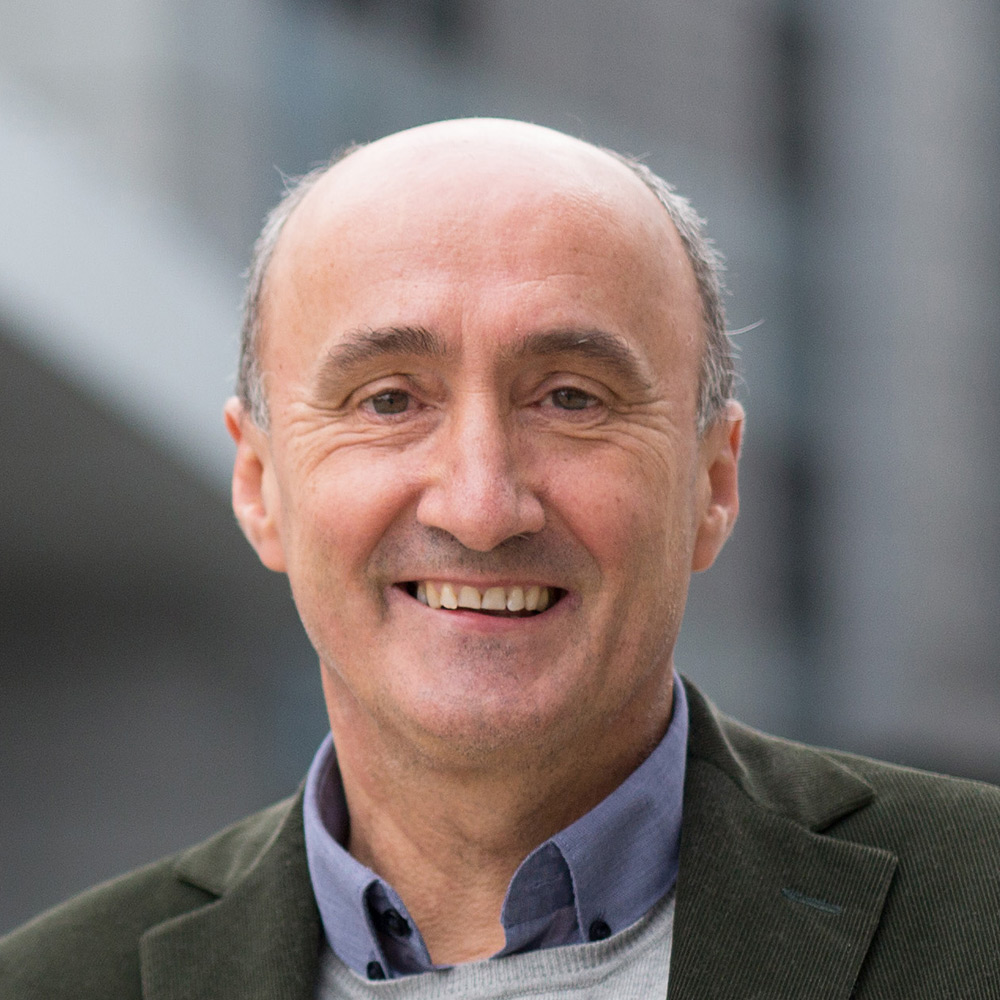 Email

jcfern@essex.ac.uk

Telephone

+44 (0) 1702 328412

Location

GB 3.15, Southend Campus

Academic support hours

Please make an appointment beforehand
Profile
Biography
Dr Juan C. Fdez. de Arroyabe has over twenty years of experience in Engineering Management at Landis and Gyr, Montedison, and in International Projects at the University-Enterprise Foundation of Madrid, and as Consultant of the European Commission in enterprise, technology and education areas. Dr Fdez de Arroyabe has previously worked at University Carlos III of Madrid, Polytechnic University of Madrid and ESIC Business & Marketing School. He has also collaborate with the Université Bordeaux IV (France), UNED (Spain) and ESCP Europe. In 2008, he was visiting scholar at Wharton School, University of Pennsylvania. His research interests include joint R&D projects, R&D networks, and complexity of technological systems. He is author or co-author of numerous papers published in the British Journal of Management, IEEE Transaction Engineering Management, Complexity, Technovation, Emergence: Organization and Complexity, Studies in Higher Education, Technological Forecasting Social Change, International Small Business Journal, Journal Enterprise Information Management and Industry and Higher Education. Also, Dr Fdez de Arroyabe is member the Editorial Board of Technological Forecasting Social Change.
Qualifications
DPhil Management (Universidad Autónoma, Madrid),

MPhil Management (Université Bordeaux),

MBA (IE Business School),

MSc European Union (Universidad Politécnica, Madrid),

BSc Industrial Engineering (Universidad de Zaragoza),

BSc Physics (UNED).
Research and professional activities
Research interests
Strategic alliances and joint projects in technological sectors Network structures and social network analysis Entrepreneurship and internationalization of SMEs Innovation in manufacturing and services sectors
Current research
structure and governance of joint R&D projects
internationalization of small and medium-size enterprises.
Teaching and supervision
Current teaching responsibilities
Global Supply Chain and Operations Management (BE275)

Applied Statistics and Forecasting (BE279)
Previous supervision Bahare Afrahi
Thesis title:
Disengagement and Entrepreneurial Exit
Degree subject:
Entrepreneurship
Degree type:
Doctor of Philosophy
Awarded date:
25/3/2019 Carlos Abel Poblete Cazenave
Thesis title:
Expectation Vs. Reality in the Field of Entrepreneurship
Degree subject:
Entrepreneurship
Degree type:
Doctor of Philosophy
Awarded date:
24/11/2016
Publications
Journal articles (31)
Arranz, N., Fernandez De Arroyabe Arranz, M. and Fernandez de Arroyabe, JC., (2018). Entrepreneurial intention and obstacles of undergraduate students: the case of the universities of Andalusia. Studies in Higher Education, 1-14
Arranz, N., Fernandez De Arroyabe Arranz, M. and Fernandez De Arroyabe Fernandez, JC., (2018). Network embeddedness in exploration and exploitation joint R&D projects: a structural approach. British Journal of Management
Arranz, N. and Fernandez De Arroyabe, JC., (2016). La cooperación en proyectos tecnológicos, ¿qué queda por hacer? Una aproximación desde el enfoque estratégico. Papeles de Economia Espanola. 4 (150), 88-113
Arranz, N., Arroyabe, MF. and Fernandez De Arroyabe, JC., (2016). Alliance-building Process as Inhibiting Factor for SME International Alliances. British Journal of Management. 27 (3), 497-515
Arranz, N., Ubierna, F., Arroyabe, MF., Perez, C. and Fernandez De Arroyabe, JC., (2016). The effect of tourism education on students? entrepreneurial vocation. Scandinavian Journal of Hospitality and Tourism. 17 (3), 312-330
Arranz, N., Ubierna, F., Arroyabe, MF., Perez, C. and Fernandez De Arroyabe, JC., (2016). The effect of curricular and extracurricular activities on university students? entrepreneurial intention and competences. Studies in Higher Education. 42 (11), 1979-2008
Perez, C., Fernandez De Arroyabe, JC., Ubierna, F. and Arranz, N., (2016). The development of the enterprising motivation in tourism students. A comparative analysis between grade and postgraduate students. ESIC Market Economics and Business Journal. 47 (1), 67-93
Rodriguez-Aguilera, F., Arranz Peña, N. and Fernandez De Arroyabe, JC., (2016). Proceso de adquisición de datos del sistema de correo electrónico: una aplicación a la modelización de una red social [Process of data acquisition of email system: an application to a social network modeling]. REDES : Revista Hispana para el Análisis de Redes Sociales. 27 (1), 58-72
Maiz, A., Arranz, N. and Fernandez De Arroyabe, JC., (2016). Factors affecting social interaction on Social Network Sites: The Facebook Case. Journal of Enterprise Information Management. 29 (5), 630-649
Arroyabe, MF., Arranz, N. and Fernandez De Arroyabe, JC., (2015). R&D partnerships: An exploratory approach to the role of structural variables in joint project performance. Technological Forecasting and Social Change. 90B (PB), 623-634
Ubierna, F., Arranz, N. and Fernandez De Arroyabe, JC., (2014). Entrepreneurial intentions of university students: A study of design undergraduates in Spain. Industry and Higher Education. 28 (1), 51-60
Arranz, N. and Fernandez De Arroyabe, JC., (2012). Can innovation network projects result in efficient performance?. Technological Forecasting and Social Change. 79 (3), 485-497
Arranz, N. and Fernandez De Arroyabe, JC., (2011). Effect of Formal Contracts, Relational Norms and Trust on Performance of Joint Research and Development Projects. British Journal of Management. 23 (4), 575-588
Arranz, N. and Fernandez De Arroyabe, JC., (2011). A topological approach to multiattribute decision. International Journal of Management Science and Engineering Management. 6 (5), 350-355
Arranz, N. and Fernandez De Arroyabe, JC., (2010). Efficiency in technological networks, an approach from Artificial Neural Networks (ANN). International Journal of Management Science and Engineering Management. 5 (6), 453-460
Arranz, N. and Fernandez De Arroyabe, JC., (2009). Complex joint R&D projects: From empirical evidence to managerial implications. Complexity. 15 (1), 61-70
Arranz, N. and Fernandez De Arroyabe, JC., (2009). Internationalization Process of Spanish Small Firms: Strategies, Transactions and Barriers. International Small Business Journal. 27 (4), 420-441
Arranz, N. and Fernandez De Arroyabe, JC., (2009). Structure and management of European R&D projects: A view from industrial liaison organizations. Industry and Higher Education. 23 (1), 17-28
Arranz, N. and Fernandez De Arroyabe, JC., (2009). Technological cooperation: A new type of relations in the progress of national innovation systems. The Innovation Journal. 14 (2)
Arranz, N. and Fernandez De Arroyabe, JC., (2008). Joint R&D Projects as Complex Systems: A Framework of Analysis. IEEE Transactions on Engineering Management. 55 (4), 552-565
Arranz, N. and Fernandez De Arroyabe, JC., (2008). The choice of partners in R&D cooperation: An empirical analysis of Spanish firms. Technovation. 28 (1-2), 88-100
Arranz, N. and Fdez. de Arroyabe, JC., (2007). Governance structures in R&D networks: An analysis in the European context. Technological Forecasting and Social Change. 74 (5), 645-662
Arranz, N. and Fernández de Arroyabe, JC., (2006). Joint R&D projects: Experiences in the context of European technology policy. Technological Forecasting and Social Change. 73 (7), 860-885
Fernandez De Arroyabe Fernandez, JC. and Arranz, N., (2006). Management in R&D networks as complex systems: The case of European networks.. Emergence: Complexity and Organization. 8 (3), 24-39
Fernandez-Arroyabe, JC. and Arranz, N., (2002). Principles for the design of management control systems in knowledge networks. Technological Forecasting and Social Change. 69 (7), 703-719
Fernandez De Arroyabe Fernandez, JC. and Arranz, N., (2001). La cooperación empresarial para la internacionalización. Evidencia empírica desde la experiencia de las PYME y las microempresas. Papeles de Economia Espanola. 89/90, 117-139
Fernández-Arroyabe, J. and Arranz, N., (2000). University—Enterprise Institutions in Technology Networks. Industry and Higher Education. 14 (3), 191-199
Book chapters (5)
Arranz, N. and Fernandez De Arroyabe, JC., (2013). Network Embeddedness and Performance of Joint R&D Projects. In: Network Governance. Editors: Ehrmann, T., Windsperger, J., Cliquet, G. and Hendrikse, G., . Springer. 33- 50. 9783790828665
Fernandez De Arroyabe Fernandez, JC. and Arranz, N., (2010). A network approach to the structure and organization of joint R&D projects.. In: New Developments in the Theory of Networks. Editors: Tuunanen, M., Windsperger, J., Cliquet, G. and Hendrikse, G., . Springer. 259- 259
Fernandez De Arroyabe Fernandez, JC. and Arranz, N., (2008). A model to anlyse governance structures in technological networks. In: Strategy and Governance of Networks.. Editors: Hendrikse, G., Tuunanen, M., Windperger, J. and Cliquet, G., . Springer. 249- 268. 978-3-7908-2057-7
Fernandez De Arroyabe Fernandez, JC. and Arranz, N., (2007). Administrative and Social Factors in the Governance Structure of European R&D networks.. In: Economics and Management of Networks. Franchising, Strategic Alliances, and Cooperatives. Editors: Cliquet, G., Tuunanen, M., Hendrikse, G. and Windsperger, J., . Springer. 259- 276
Fernandez De Arroyabe Fernandez, JC. and Arranz, N., (2002). Business Cooperation. From Theory to Practice. In: Business Cooperation From Theory to Practice. Palgrave MacMillan. 0333986695. 9780333986691
Conferences (1)
Arranz, N. and Fdez de Arroyabe, JC., (2005). Joint R&D projects: experiences in the context of european technology policy
Grants and funding
2018
Accelerating Women�s Enterprise
European Commission
Contact
Academic support hours:
Please make an appointment beforehand