People
Professor Beatrice Han-Pile
Professor
School of Philosophical, Historical and Interdisciplinary Studies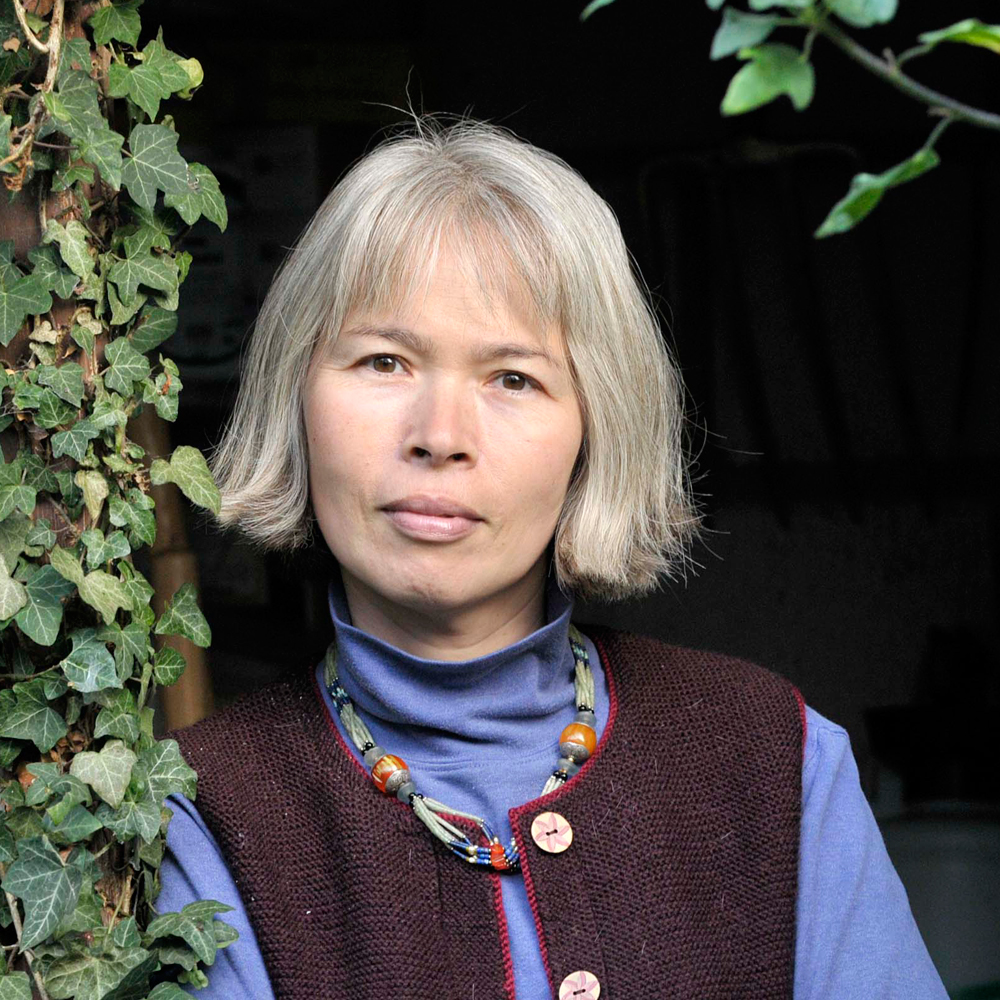 Email

beatrice@essex.ac.uk

Telephone

+44 (0) 1206 872532

Location

6.123, Colchester Campus

Academic support hours

See office door
Profile
Biography
Béatrice studied philosophy, history and literature at the Ecole Normale Supérieure and was awarded a Fellowship from the Thiers Foundation while completing her doctoral thesis on Michel Foucault. Before coming to Essex, she taught in France at the Universities of Paris IV-Sorbonne, Reims and Amiens. She was invited as a Visiting Scholar twice by the University of California (Berkeley), and by the Université de Nice (France). She is the author of L'ontologie manquée de Michel Foucault (published in the autumn of 2002 by Stanford University Press as Foucault's Critical Project: Between the Transcendental and the Historical). She has published various papers, mostly on Foucault, Nietzsche, Schopenhauer, Heidegger and aesthetics. She is currently Principal Investigator on a three year AHRC-funded project on The Ethics of Powerlessness: the Theological Virtues Today (EoP). The project will run for three years from 1 July 2015 and include a number of workshops and conferences. It will investigate the meaning and appropriateness of the strict division between agents and patients, the nature of medio-passive agency as well as the possible roles of the theological virtues for ethical guidance in situations of powerlessness. In recent years she has given papers at a number of universities, including Warwick, Sussex, Dundee, Berkeley, Harvard, Yale, Columbia, The Wesleyan, Jerusalem, Tel Aviv, Brigham Young, Chicago, Paris, Toulouse, Bordeaux (etc) and at various sessions of the APA (including Boston, Philadelphia, Arlington) SPEP and the ISPS (International Society for Phenomenological Studies).
Research and professional activities
Research interests
Agency, medio-passivity and the theological virtues
Foucault and XXth century philosophy, in particular phenomenology
Current research
Various papers, mostly on Nietzsche, Foucault and Heidegger
Conferences and presentations
What does acting medio-passively consist in?
Aristotelian Society, London, United Kingdom, 17/6/2019
What does it mean to love life for Nietzsche?
Invited presentation, Keynote presentation, International Society for Nietzsche Studies, Brown, Providence, United States, 31/5/2019
Seminars on Powerlessness
Invited presentation, Keynote presentation, Santa Barbara, United States, 10/4/2019
Seminar on Foucault
Invited presentation, Keynote presentation, workshop around my work, Middletown, United States, 12/4/2018
Foucault on Anthropology
Invited presentation, Keynote presentation, Conference on Foucault, Cambridge, United States, 15/4/2015
Nietzsche and the Affirmation of Life
Invited presentation, Keynote presentation, Meeting of the ASEP, Berkeley, United States, 15/4/2015
Seminars on Foucault
Invited presentation, Keynote presentation, Ramat Gan, Israel, 17/4/2014
Teaching and supervision
Current teaching responsibilities
MA Writing Workshop (PY951)
Previous supervision Daniel Shipsides
Thesis title:
Making Sense of Nonadherence to Psychiatric Treatments
Degree subject:
Philosophy
Degree type:
Doctor of Philosophy
Awarded date:
19/10/2022 Michael Alexander Moore
Thesis title:
Aiming to Practice Freedom: A Constitutivist Approach to Foucault'S Ethics
Degree subject:
Philosophy
Degree type:
Doctor of Philosophy
Awarded date:
27/1/2021 Joshua Lee Kennedy
Thesis title:
Conscience, Guilt and the Struggle for Purity of Heart in Kierkegaard
Degree subject:
Philosophy
Degree type:
Doctor of Philosophy
Awarded date:
20/4/2020 Robert James Chapman
Thesis title:
Autism and the Good Life: On the Very Possibility of Autistic Thriving
Degree subject:
Philosophy
Degree type:
Doctor of Philosophy
Awarded date:
30/11/2018 Trine Riel
Degree subject:
Occasional Study: Philosophy (Research)
Degree type:
Occasional Postgraduate Study
Awarded date:
3/10/2018 Darshan Thomas Matthew MS Cowles
Thesis title:
Thrownness, Attunement, Attention: A Heideggerian Account of Responsibility
Degree subject:
Philosophy
Degree type:
Doctor of Philosophy
Awarded date:
12/2/2018 Pavel Reichl
Thesis title:
Heidegger's Late Marburg Project: Being, Entities, and Schematisation
Degree subject:
Philosophy
Degree type:
Doctor of Philosophy
Awarded date:
6/7/2017 Jeffrey Mark Haynes
Thesis title:
Anxiety's Ambiguity: Via Kierkegaard & Heidegger
Degree subject:
Philosophy
Degree type:
Doctor of Philosophy
Awarded date:
29/1/2016 Jamie Parr
Thesis title:
Suffering and Endurance in Pascal's Pensees
Degree subject:
Philosophy
Degree type:
Doctor of Philosophy
Awarded date:
26/8/2015
Publications
Grants and funding
2014
The Ethics of Powerlessness: The Theological Virtues Today
Arts And Humanities Research Council
Contact
Academic support hours:
See office door