People
Dr Robert Ferguson
Lecturer
School of Life Sciences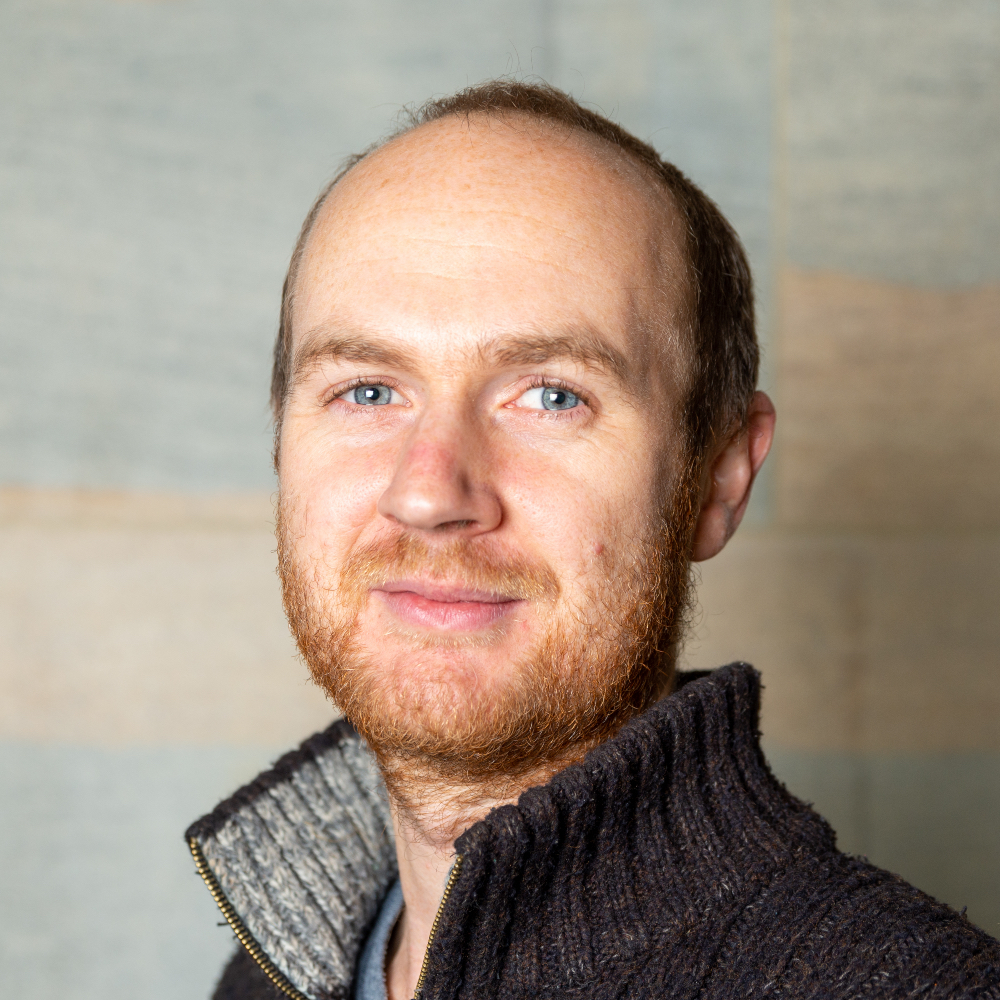 Profile
Biography
I use molecular methods to investigate how environmental microorganisms effect human and environmental health. One of my key interests is bioaerosols, the airborne microorganisms that surround us. I am also investigating the effects of pesticides on the key ecosystem services aquatic microorganisms provide. My research interests include | Environmental Microbiology | Molecular microbial ecology | Human health | Antimicrobial Resistance | Oil Microbiology | Biodegradation | Bioremediation | Biotechnology | Nanoparticles | Wastewater Treatment |Anaerobic Digestion | Deep-Sea Microbiology | Pesticides | Aquaculture
Qualifications
PhD - Microbial Ecology Cranfield University, (2014)

MSc - Sustainable Aquaculture Systems Plymouth University, (2009)

BSc(hons) - Marine Biology Plymouth University, (2007)
Appointments
University of Essex
Lecturer, University of Essex (1/6/2020 - present)

Senior postdoctoral research officer, University of Essex (1/7/2015 - 31/5/2020)

Public Outreach officer: NERC Environmental Microbiology and Human health Program, University of Essex (1/1/2017 - 1/9/2018)
Other academic
Postdoctoral Research assistant, University of Aberdeen (1/3/2014 - 30/6/2015)
Research and professional activities
Research interests
Microbial Ecology of Anaerobic Digestion/Wastewater treatment
Microbial Degradation of oil hydrocarbons
Nanoparticles
Bioaerosols
Molecular Microbial Ecology
Environmental microbiology and human health
Molecular Ecology
Next generation sequencing and bioinformatics
Antimicrobial resistance (AMR) in the environment
Metagenetics, metagenomics
Current research
Rapid monitoring of bioaerosols in industrial, agricultural and urban environments. RAMBIE
Next-generation sequencing is being used to investigate the airborne microbiome. Metagenetics and transcriptomics are being used to understand how the airborne microbiome interacts with the biotic and abiotic environment. Specific pathogens are being monitored directly in the field with qPCR and LAMP .
A Novel Framework for Predicting Emerging Chemical Stressor Impacts in Complex Ecosystems
Our overarching objective is to develop a new means of assessing how chemical stressors affect freshwater ecosystems and how this will be modulated by climate change.
Teaching and supervision
Current teaching responsibilities
Marine Ecology (BS112)

Transferable Skills in Life Sciences (BS143)

Computational Data Analysis: R for Life Sciences (BS231)

Medical Microbiology (BS235)

Research Project: MSc Biotechnology (BS984)

Research Project in Life Sciences (BS832)
Publications
Journal articles (16)
Ferguson, RMW., Garcia-Alcega, S., Coulon, F., Dumbrell, AJ., Whitby, C. and Colbeck, I., (2019). Bioaerosol Biomonitoring: Sampling Optimisation for Molecular Microbial Ecology. Molecular Ecology Resources. 19 (3), 672-690
Ferguson, RMW., Coulon, F. and Villa, R., (2018). Understanding microbial ecology can help improve biogas production in AD. Science of the Total Environment. 642, 754-763
Clark, DR., Ferguson, RMW., Harris, DN., Matthews Nicholass, KJ., Prentice, HJ., Randall, KC., Randell, L., Warren, SL. and Dumbrell, AJ., (2018). Streams of data from drops of water: 21st century molecular microbial ecology. WIREs Water. 5 (4)
Garcia-Alcega, S., Nasir, ZA., Ferguson, RMW., Noël, C., Cravo-Laureau, C., Whitby, C., Dumbrell, AJ., Colbeck, I., Tyrrel, S. and Coulon, F., (2018). Can chemical and molecular biomarkers help discriminate between industrial, rural and urban environments?. Science of the Total Environment. 631–632, 1059-1069
Garcia-Alcega, S., Nasir, Z., Ferguson, RMW., Whitby, C., Dumbrell, AJ., Colbeck, I., Gomes, D., Tyrrel, S. and Coulon, F., (2017). Fingerprinting outdoor air environment using microbial volatile organic compounds (MVOCs) – A review. TrAC - Trends in Analytical Chemistry. 86, 75-83
Dumbrell, ALEXJ., Ferguson, RMW. and Clark, DR., (2017). Microbial Community Analysis by Single-Amplicon High-Throughput Next Generation Sequencing: Data Analysis – From Raw Output to Ecology. Hydrocarbon and Lipid Microbiology Protocols. Microbial Quantitation, Community Profiling and Array Approaches, 155-206
Ferguson, RMW., Gontikaki, E., Anderson, JA. and Witte, U., (2017). The variable influence of dispersant on degradation of oil hydrocarbons in subarctic deep-sea sediments at low temperatures (0-5 °C). Scientific Reports. 7 (1), 2253-
Eduok, S., Ferguson, RMW., Jefferson, B., Villa, R. and Coulon, F., (2017). Aged-engineered nanoparticles effect on sludge anaerobic digestion performance and associated microbial communities.. Science of the Total Environment. 609, 232-241
Ferguson, RMW., Coulon, F. and Villa, R., (2016). Organic loading rate: A promising microbial management tool in anaerobic digestion. Water Research. 100, 348-356
Eduok, S., Hendry, C., Ferguson, RMW., Martin, B., Villa, R., Jefferson, B. and Coulon, F., (2015). Insights into the effect of mixed engineered nanoparticles on activated sludge performance. FEMS Microbiology Ecology. 91 (7), fiv082-fiv082
Ferguson, RMW., Villa, R. and Coulon, F., (2014). Bioengineering options and strategies for the optimization of anaerobic digestion processes. Environmental Technology Reviews. 3 (1), 1-14
Ferguson, RMW., Merrifield, DL., Harper, GM., Rawling, MD., Mustafa, S., Picchietti, S., Balcázar, JL. and Davies, SJ., (2010). The effect of Pediococcus acidilactici on the gut microbiota and immune status of on-growing red tilapia (Oreochromis niloticus). Journal of Applied Microbiology. 109 (3), 851-862
Book chapters (2)
Bani, A., Randall, KC., Clark, DR., Gregson, BH., Henderson, DK., Losty, EC. and Ferguson, RMW., (2022). Mind the gaps: What do we know about how multiple chemical stressors impact freshwater aquatic microbiomes?. In: Functional Microbiomes. Editors: Bohan, DA. and Dumbrell, A., . Elsevier. 331- 377. 978-0-323-98593-2
Whitby, C., Ferguson, RMW., Colbeck, I., Dumbrell, AJ., Nasir, ZA., Marczylo, E., Kinnersley, R., Douglas, P., Drew, G., Bhui, K., Lemon, M., Jackson, S., Tyrrel, S. and Coulon, F., (2022). Compendium of analytical methods for sampling, characterization and quantification of bioaerosols. In: Functional Microbiomes. Editors: Bohan, DA. and Dumbrell, AJ., . Elsevier. 101- 229. 978-0-323-98593-2
Grants and funding
2022
Airborne antimicrobial resistance: identifying the main environmental sources and health impacts
Academy of Medical Sciences
Identifying Determinants For Indoor Air Quality And Their Health Impact In Environments For Children: Measures To Improve Indoor Air Quality And Reduce Disease Burdens
European Commission
School and community engagement with tiny forests to enhance environmental and human health
North East Essex Clinical Commissioning Group
2021
Exploring how sources, behaviour and mitigation strategies influence Indoor Air Quality: A Pilot Study
University of York (Funder)
Determine the drivers of pathogen and AMR occurrence in SSA water-harvesting systems to inform the design of interventions strategies
NERC Environmental Omics Facility (Funder)
2020
The effect of compost bioaerosols on microbial soil ecosystem services in surrounding farmland
Applied Microbiology International (formerly SFAM)
NI: BioSkyNet: the first global network of bioaerosols researchers
Natural Environment Research Council
2017
Using metagenomics for fine-scale resolution of pathogen functional and phylogenetic diversity in farm bioaerosols
The Aerosol Society
2016
Characterisation of bioaerosol bacterial communities in different size factions from urban, industrial and agricultural environments
The Aerosol Society
Contact