People
Dr Maria Kyropoulou
Senior Lecturer
School of Computer Science and Electronic Engineering (CSEE)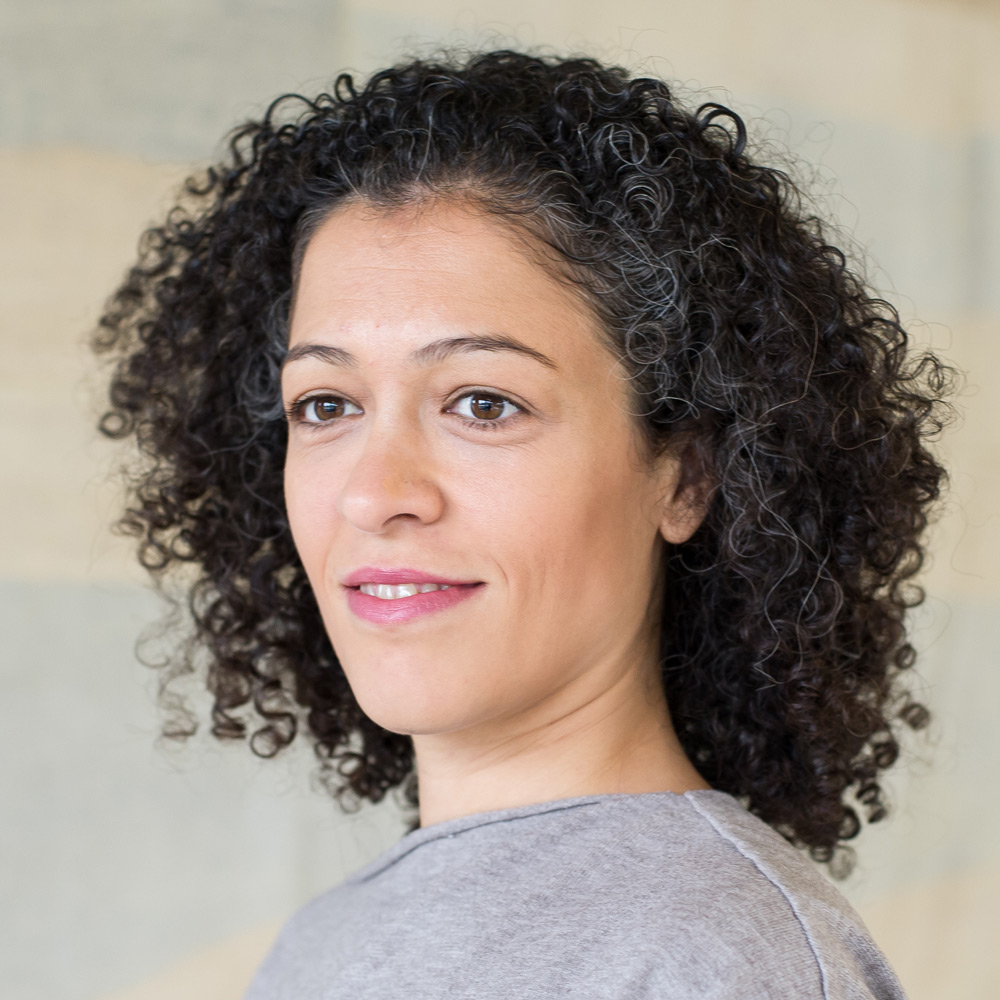 Profile
Biography
I am a Senior Lecturer at the School of Computer Science and Electronic Engineering, University of Essex since October 2020. I was a lecturer in the same department since August 2017. Prior to this, I was a postdoctoral researcher at the University of Oxford, and a stipendiary lecturer for Computer Science at Hertford College, University of Oxford. I received my PhD in Computer Science from the University of Patras in 2014, and I hold an MSc in "Computer Science and Technology" and a (5-year) degree in "Computer Engineering and Informatics" from the same institution. During my PhD studies, I was a junior researcher at the Computer Technology Institute "Diophantus", an R&D center with strong ties to the academia.
Research and professional activities
Research interests
Algorithmic Game Theory; Algorithmic Mechanism Design; Blockchain; Design and Analysis of Algorithms
Current research
Together with Panagiotis Kanellopoulos and Alexandros Voudouris, we will co-chair and organize SAGT 2022 (the 15th International Symposium on Algorithmic Game Theory) at the University of Essex, Colchester, UK, in September 2022.
Teaching and supervision
Current teaching responsibilities
Algorithmic Game Theory (CE322)

Computational Models in Economics and Finance (CF963)
Previous supervision Chen Chen
Thesis title:
Stock Market Investment Using Machine Learning
Degree subject:
Computational Finance
Degree type:
Doctor of Philosophy
Awarded date:
23/12/2022
Publications
Publications (1)
Kampouridis, M., Kanellopoulos, P., Kyropoulou, M., Melissourgos, T. and Voudouris, AA., (2022). Multi-Agent Systems for Computational Economics and Finance
Journal articles (12)
Kyropoulou, M., Ortega, J. and Segal-Halevi, E., (2022). Fair Cake-Cutting in Practice. Games and Economic Behavior. 133, 28-49
Kampouridis, M., Kanellopoulos, P., Kyropoulou, M., Melissourgos, T. and Voudouris, A., (2022). Multi-Agent Systems for Computational Economics and Finance. AI Communications: the European journal on artificial intelligence. 35 (4), 369-380
Kanellopoulos, P., Kyropoulou, M. and Voudouris, AA., (2021). Modified Schelling games. Theoretical Computer Science. 880, 1-19
Kyropoulou, M., Suksompong, W. and Voudouris, AA., (2020). Almost Envy-Freeness in Group Resource Allocation. Theoretical Computer Science. 841, 110-123
Yiannis, G., Koutsoupias, E. and Kyropoulou, M., (2019). The Anarchy of Scheduling Without Money. Theoretical Computer Science. 778, 19-32
Giannakopoulos, Y. and Kyropoulou, M., (2017). The VCG Mechanism for Bayesian Scheduling. ACM Transactions on Economics and Computation. 15 (4), 1-16
Caragiannis, I., Kaklamanis, C. and Kyropoulou, M., (2016). Limitations of Deterministic Auction Design for Correlated Bidders. ACM Transactions on Computation Theory. 8 (4), 1-18
Caragiannis, I., Kaklamanis, C., Kanellopoulos, P., Kyropoulou, M., Lucier, B., Paes Leme, R. and Tardos, É., (2015). Bounding the inefficiency of outcomes in generalized second price auctions. Journal of Economic Theory. 156, 343-388
Caragiannis, I., Kaklamanis, C., Kanellopoulos, P. and Kyropoulou, M., (2014). Revenue Guarantees in the Generalized Second Price Auction. ACM Transactions on Internet Technology. 14 (2-3), 1-19
Caragiannis, I., Kaklamanis, C. and Kyropoulou, M., (2013). Tight approximation bounds for combinatorial frugal coverage algorithms. Journal of Combinatorial Optimization. 26 (2), 292-309
Caragiannis, I., Kaklamanis, C., Kanellopoulos, P. and Kyropoulou, M., (2012). The Efficiency of Fair Division. Theory of Computing Systems. 50 (4), 589-610
Karanikolas, N., Kyropoulou, M. and Sørensen, TB., (2011). Solution to Exchanges 9.1 puzzle: borrowing as cheaply as possible. ACM SIGecom Exchanges. 10 (2), 51-52
Books (1)
Kanellopoulos, P., Kyropoulou, M. and Voudouris, AA., (2022). Preface. 9783031157134
Conferences (25)
Kanellopoulos, P., Kyropoulou, M. and Zhou, H., Forgiving Debt in Financial Network Games: Extended Abstract
Kanellopoulos, P., Kyropoulou, M. and Zhou, H., Debt Transfers in Financial Networks: Complexity and Equilibria
Christodoulaki, E., Kampouridis, M. and Kyropoulou, M., Enhanced Strongly typed Genetic Programming for Algorithmic Trading
Kanellopoulos, P., Kyropoulou, M. and Voudouris, A., Not all Strangers are the Same: The Impact of Tolerance in Schelling Games
Kanellopoulos, P., Kyropoulou, M. and Zhou, H., (2022). Forgiving Debt in Financial Network Games
Kanellopoulos, P., Kyropoulou, M. and Zhou, H., (2021). Financial network games
Caragiannis, I., Kanellopoulos, P. and Kyropoulou, M., (2021). On Interim Envy-Free Allocation Lotteries
De Keijzer, B., Kyropoulou, M. and Ventre, C., (2020). Obviously Strategyproof Single-Minded Combinatorial Auctions
Kanellopoulos, P., Kyropoulou, M. and Voudouris, A., (2020). Modified Schelling Games
Kyropoulou, M., Suksompong, W. and Voudouris, AA., (2019). Almost Envy-Freeness in Group Resource Allocation
Kyropoulou, M., Ventre, C. and Zhang, X., (2019). Mechanism Design for Constrained Heterogeneous Facility Location
Kyropoulou, M., Ortega, J. and Segal-Halevi, E., (2019). Fair Cake-Cutting in Practice
Kyropoulou, M. and Ventre, C., (2019). Obviously strategyproof mechanisms without money for scheduling
Kyropoulou, M., Suksompong, W. and Voudouris, AA., (2019). Almost Envy-Freeness in Group Resource Allocation
Giannakopoulos, Y., Koutsoupias, E. and Kyropoulou, M., (2016). The anarchy of scheduling without money
Kiayias, A., Koutsoupias, E., Kyropoulou, M. and Tselekounis, Y., (2016). Blockchain Mining Games
Giannakopoulos, Y. and Kyropoulou, M., (2015). The VCG mechanism for Bayesian scheduling
Caragiannis, I., Kaklamanis, C. and Kyropoulou, M., (2013). Limitations of Deterministic Auction Design for Correlated Bidders
Caragiannis, I., Kaklamanis, C., Kanellopoulos, P. and Kyropoulou, M., (2012). Revenue Guarantees in Sponsored Search Auctions
Caragiannis, I., Kaklamanis, C., Kanellopoulos, P. and Kyropoulou, M., (2011). On the efficiency of equilibria in generalized second price auctions
Caragiannis, I., Kaklamanis, C. and Kyropoulou, M., (2011). Tight Approximation Bounds for Greedy Frugal Coverage Algorithms
Caragiannis, I., Kaklamanis, C., Kanellopoulos, P., Kyropoulou, M. and Papaioannou, E., (2010). The Impact of Altruism on the Efficiency of Atomic Congestion Games
Athanassopoulos, S., Caragiannis, I., Kaklamanis, C. and Kyropoulou, M., (2009). An Improved Approximation Bound for Spanning Star Forest and Color Saving
Caragiannis, I., Kaklamanis, C., Kanellopoulos, P. and Kyropoulou, M., (2009). On Low-Envy Truthful Allocations
Caragiannis, I., Kaklamanis, C., Kanellopoulos, P. and Kyropoulou, M., (2009). The Efficiency of Fair Division
Reports and Papers (5)
Kanellopoulos, P., Kyropoulou, M. and Voudouris, AA., (2022). Not All Strangers Are the Same: The Impact of Tolerance in Schelling Games
Kanellopoulos, P., Kyropoulou, M. and Zhou, H., (2022). Forgiving Debt in Financial Network Games
Caragiannis, I., Kanellopoulos, P. and Kyropoulou, M., (2021). On interim envy-free allocation lotteries
Kanellopoulos, P., Kyropoulou, M. and Zhou, H., (2021). Financial network games
Grants and funding
2022
Newcross Healthcare Solutions Limited KTP 2021 Application
Newcross Healthcare Solutions Limited
2020
Stephenson Harwood KTP Application
Innovate UK (formerly Technology Strategy Board)
Stephenson Harwood KTP Application
Stephenson Harwood
2018
IAA ECC Challenge Lab project - School Admissions
University of Essex