Executive Education
Personal Effectiveness in Leadership and Strategy
Dates: To be confirmed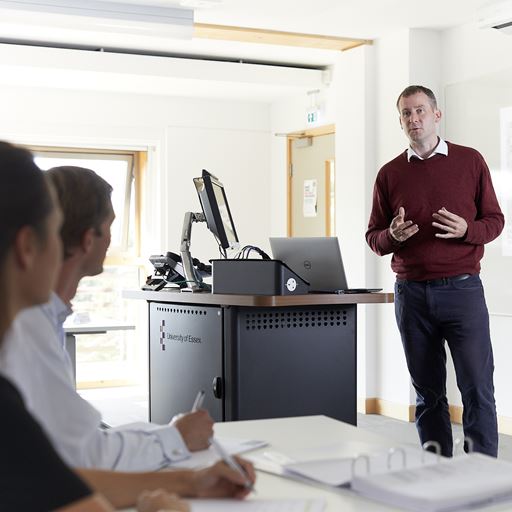 Overview
Personal Effectiveness in Leadership and Strategy
Venue: Essex Business School, Colchester Campus

Are you managing a small or medium-sized organisation and want to improve your leadership and strategic skills?
This short course uses practical work-based exercises to help you to formulate an effective strategy and to refine it using your team's existing capabilities. The course enables you to understand how to use your firm's existing resources and knowledge to achieve superior performance.
You will also learn how to use your skills as a leader to drive growth and maintain a competitive advantage. Leaders who purposefully set out to excel are remarkably rare and this course shows how changes in your personal behaviours can be the basis for enhancing the performance of your business.
Learning outcomes
Understand how strategy is formulated and how it can be assessed.
Appreciate how existing resources can build an effective strategy.
Apply your leadership behaviours effectively and understand the leadership behaviours of others.
Improve your ability to problem-solve within your organisation.
Our expert staff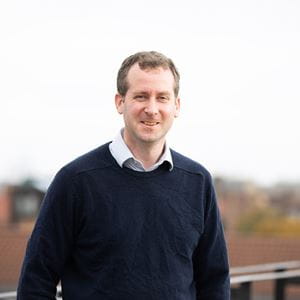 James joined the University of Essex in 2019 as a Lecturer in Management. He was previously an associate Lecturer at the University of York and a regular Officer in the Armed Forces where he held a series of appointments in the Educational and Training Services branch. His mainstream teaching work covered modules on management and leadership, military analysis of strategy, international relations and cognitive bias.
Structure
Module Outline
We understand that deciding where and what to study is a very important decision for you. We'll make all reasonable efforts to provide you with the courses, services and facilities as described on our website. However, if we need to make material changes, for example due to significant disruption, or in response to COVID-19, we'll let our applicants and students know as soon as possible.
Creating Effective Strategy
This session sets the scene by discussing strategy as a business process and introduces a system for ways companies can be accelerated into a growth trajectory. We will focus on how organisations can gain sustainable competitive advantage by mobilising their knowledge base. We explore how what is inside the firm is critical to achieving superior performance.
How strategy is formulated.
Assess different strategic options.
Understand how to use internal resources to create an effective strategy.
Apply practical exercises to strategy creation.
Employing Effective Leadership
Leaders who purposefully set out to excel are remarkably few and far between and the ones who do so in a logical and consistent way are even fewer. This session looks at how you can change the 'rules of the game' using personal behaviour. We consider how leaders can modify their approach and those of people around them to problems and best employ their team's knowledge and experience as a basis for sustained competitive advantage.
Apply your leadership behaviours effectively.
Understand others' leadership behaviours.
See how the conceptualisation of problems impacts competitive dynamics in a firm.
Apply techniques which provide further insight into successful problem solving behaviours.

Creating and maintaining competitive advantage

Finally, we will discuss and practise how you can combine behaviours, conceptualisation of problems, and an internal organisational strategy. This enhances not only your own performance but the accomplishments of those around you.

Understand the benefits of using internal resources.
See the explicit and implicit assumptions which underpin a firm's performance.
Apply techniques which allow problems to categorised and re-configured in a way that plays to the leader's and the firm's strengths.
Fees and funding
Standard programme fee: £495 Alumni programme fee: £395 Accommodation is not included in the above prices.