Executive Education
Driving Sales through Effective Relationship Management
Dates: 13 October 2020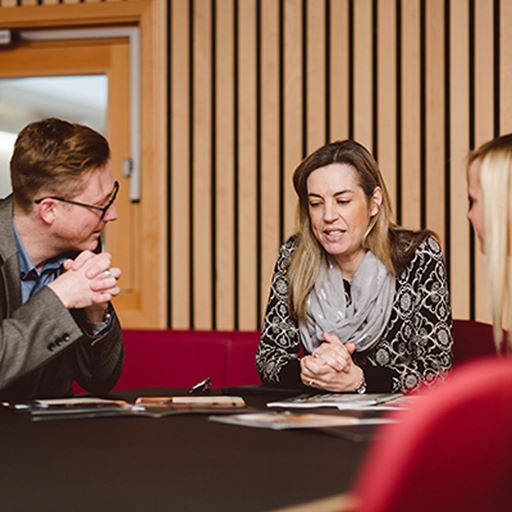 Overview
Driving Sales through Effective Relationship Management
This one day sales and marketing training programme helps you to manage strategically important customer accounts for retention and growth.
Through interactive workshops, you learn how to best retain clients and grow key accounts, rather than simply focusing on winning new business, in order to maximise profit and commission.You leave with practical tools, processes and skills that can improve how your organisation approaches key account management.
It is aimed at:
Sales Directors and Account Managers
Marketing Account Directors and managers working in agencies
Client Services Directors and Managers
Learning outcomes
Learn what makes a 'key' account.
Understand the different levels of relationships your business can develop with clients.
Learn how to use tools such as value analysis and campaign planning to enhance these relationships and create customer value.
Understand the Decision Making Unit and how people within it think and process information differently.
Discover how to influence, manage and motivate key account management teams.
Our expert staff
Malcolm Johnston is a Chartered Marketer and Chartered Manager with more than 17 years of international business experience, working with the likes of with THORN EMI, BT, Cable & Wireless and Telstra. In August 2018 Malcolm was appointed as an Executive Fellow for Essex Business School. In his new role Malcolm will ensure companies can take advantage of our world-class research and expertise to help them grow and prosper.
As a business strategy consultant, he helps organisations grow through effective sales, channel and product management and strategic marketing. His experience spans sectors from defence electronics and telecommunications to private banking, wholesale pharmaceuticals and building services. He is Adjunct Professor of Marketing at Syracuse University and has taught on Masters programmes at Henley Management College, Anglia Ruskin University, The University of Hertfordshire and Queen Mary College University of London.
Structure
Module Outline
We understand that deciding where and what to study is a very important decision for you. We'll make all reasonable efforts to provide you with the courses, services and facilities as described on our website. However, if we need to make material changes, for example due to significant disruption, or in response to COVID-19, we'll let our applicants and students know as soon as possible.
The strategic role of sales and key account management: identifying, creating, delivering and communicating value
Although there is always a revenue return on investment expected from key accounts, adopting solely a sales focus to key account management means an organisation is likely to miss out on opportunities to innovate processes and service based on key account feedback and analysis of their journey. Session one examines the holistic role of key accounts for an organisation and how to use key account generated insight for the benefit of the whole organisation.
Understand the difference between sales and key account management.
Understand the role played by other functions in the organisation in the delivery of customer value.

An exploration of what customers' value and how to get everyone in your organisation singing from the same hymn sheet

As key account managers develop ever wider relationships, they need to fully understand the buying motivators for each member of the Decision Making Unit (DMU) and ensure that all functions in their organisation are communicating the right messages to the right people at the right time with the right person. To this end, improving cross-functional relationships is key to the development of the communications and sales matrix so that the organisation can take full advantage of the opportunities for peer to peer selling.

Understand the motivations of different members of the DMU.
Understanding different methods for the communication of value.

Winning the political battle and creating rapport

In this session, we introduce tools and techniques for creating rapport during a prolonged sales cycle involving multiple meetings with different members of the DMU. The session also addresses the process and structure around sales calls and qualification criteria that will help to build a robust pipeline.

Practical experience in understanding how different people take in information and how to create rapport with a wide cross-section of people.
Understanding the importance of structure for all meetings/ sales calls with a customer.
Understanding the role of qualification criteria in building a campaign.

Campaign and account planning

In this session, we will practice techniques for campaign planning and also address the need for and structure of individual account development plans. The final part of the course introduces leadership skills and concepts with which a key account manager will need to be familiar in order to lead the implementation of the retention and growth strategy for the key account.

Understand how to run a campaign planning workshop and the subsequent campaign plan.
Understand the role and structure of an account development plan.
Fees and funding
Standard programme fee: £495 Alumni programme fee: £395 Accommodation is not included in the above prices.