Executive Education
Digital Brand Management
Dates: More dates coming soon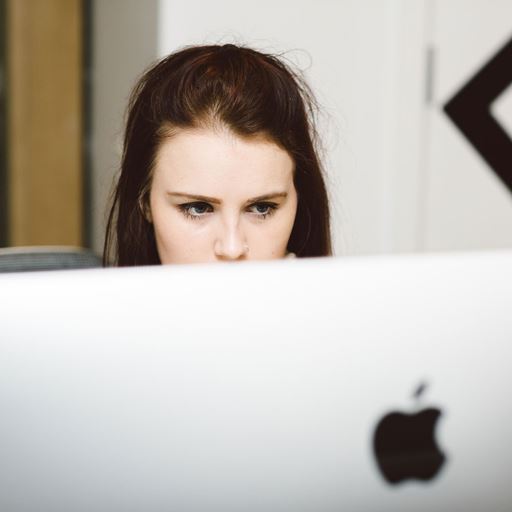 Overview
This short course, organised in collaboration with Footprint Digital, offers a strategic outlook for digital brand management, it is particularly useful for those interested in developing an actionable digital marketing strategy.
This programme builds on the latest academic research in the area of digital branding and marketing strategy and exposes you to numerous successful practical tools that will help you design and execute a digital brand management strategy that is unique to your organisation.
It is aimed at:
Marketing Managers and Directors
Brand Managers and Directors
Communications Managers and Directors
Learning outcomes
Explore and examine the macro-environmental factors that drive today's digital strategy landscape
Learn how you can harness the power of digital branding
Discover how strategic customer segmentation can help you build a brand positioning plan
Learn how digital brand management strategy differs from and complements your present non-digital marketing strategy
Learn to build a digital brand management plan that leads to advance digital campaign management.
Our expert staff
Programme Directors
Professor Paurav Shukla
Paurav Shukla is Professor of Marketing and Head of Digital and Data Driven Management.
Paurav's career began in industry, and he continues to work hand in hand with industry as a researcher, practitioner and advisor. He has held academic positions at Glasgow Caledonian University (UK), University of Brighton (UK), Liverpool Hope University (UK), Gujarat Law Society (India) and corporate organisations including 7th Sense Consulting (UK and India), Scanpoint Graphics (India), Claris Lifesciences (India) among others.
Tom Bowden
As a member of the elite Google Analytics Certified Partner network Tom Bowden and the team at Footprint Digital Ltd help companies make more money online through SEO, PPC and Conversion.
A strong believer that businesses can do better and an advocate for continuous testing, Tom helps companies improve their online experience and increase customer satisfaction.
Tom shares results from the numerous tests he has run and helps you make better decisions to ensure your business thrives online. He has a wealth of experience and has developed global strategies for the likes of Sony, Motorola and Cartoon Network, as well as localised strategies for small and medium sized businesses that are hungry for growth.
Tom was one of the pioneers of the service that is now known as SEO and through 10 years of experience has seen search engines become part of everyday life.
Out of office hours Tom Bowden runs a small UK based charity Building Malawi, an organisation committed to improving opportunities for young people in Malawi.
Structure
Module Outline
We understand that deciding where and what to study is a very important decision for you. We'll make all reasonable efforts to provide you with the courses, services and facilities as described on our website. However, if we need to make material changes, for example due to significant disruption, or in response to COVID-19, we'll let our applicants and students know as soon as possible.
Day one
9.00 - 10.30
Strategic Branding in the Digital Domain
Introductions
The new digital marketplace – what changed?
Reflections on major digital branding challenges and opportunities
Customer based brand equity in digital marketplace
Sources and outcomes of brand equity for competitive advantage
Explore and examine the macro-environmental factors that drive today's digital strategy landscape
Programme Director - Prof Paurav Shukla
10.30 - 10.45 - Tea break
10.45 - 11.45
Strategic Brand Communications
The digital landscape is complicated. How do we know where to focus? What is Strategic Brand Communications?
An introduction to channels (SEO, PPC, CRO, Digital PR, Email, Marketing Automation, Content Marketing & Social Media)
Auditing current performance
Understand the Strategic Brand Communications framework and how to audit current performance
Programme Director - Tom Bowden
11.45 - 12.45
Brand Positioning
How to develop a position in the market that separates you from your competition
Brand Positioning - Global goals, values & target markets
How to define the Sales Messages that will resonate with your customers. How to reduce barriers to sale by understanding and addressing Customer Anxieties
Create a tangible document to communicate Brand Positioning to your team, customers and partners
Programme Director -Tom Bowden
12.45 - 1.30 - Lunch
1.30 - 3.00
Strategic segmentation and customer equity management
Strategic segmentation
Customer equity management framework
Comprehend the role strategic customer segmentation and how it can help build a brand positioning plan
Programme Director - Prof Paurav Shukla
3.00 - 3.15 - Tea Break
3.15 - 5.15
The Avinash Kaushik Measurement and Reporting Framework
How to set goals - Defining Objectives, Website Goals, KPIs, Segments, Benchmark, Target, Tactics (theory)
Goal Setting - Defining Objectives, Website Goals, KPIs, Segments, Benchmark, Target, Tactics (application to your brand
Define and create a bespoke measurement framework
Programme Director -Tom Bowden
Day Two
9.00 - 10.30
Brand value transition and rejuvenation in digital marketplace
Brand value chain
Value proposition challenge in digital domain
Brand value transition and brand rejuvenation in multi-channel environment
Learn how digital brand management strategy differs from and complements your present non-digital marketing strategy
Programme Director - Prof Paurav Shukla
10.30 - 10.45 - Tea break
10.45 - 11.45
Developing a Distribution Plan
Where are our customers?
Which platform should we use?
Developing a distribution channel plan
Create a bespoke distribution channel plan
Programme Director - Tom Bowden
11.45 - 12.45
Customer Journey Mapping
The customer buying cycle, touchpoints and customer journey mappings
Define key customer journeys
Programme Director -Tom Bowden
12.45 - 1.30 - Lunch
1.30 - 3.00
Protecting and extending your brand in digital marketplacet
The brand protection challenge in digital market
Digital brand extension challenge
Address the risks to your brand in the digital market
Programme Director - Prof Paurav Shukla
3.00 - 3.15 - Tea Break
3.15 - 5.15
Digital branding and marketing framework
From theory to action – developing the action plan
Prioritising activities – Moscow, Orbit & key priorities
Developing your Content Marketing Calendar
Define and create a bespoke measurement framework
Programme Director -Tom Bowden
Fees and funding
Standard programme fee: £995 Alumni programme fee: £795