People
Professor Gerald Williams
Professor
Department of Mathematical Sciences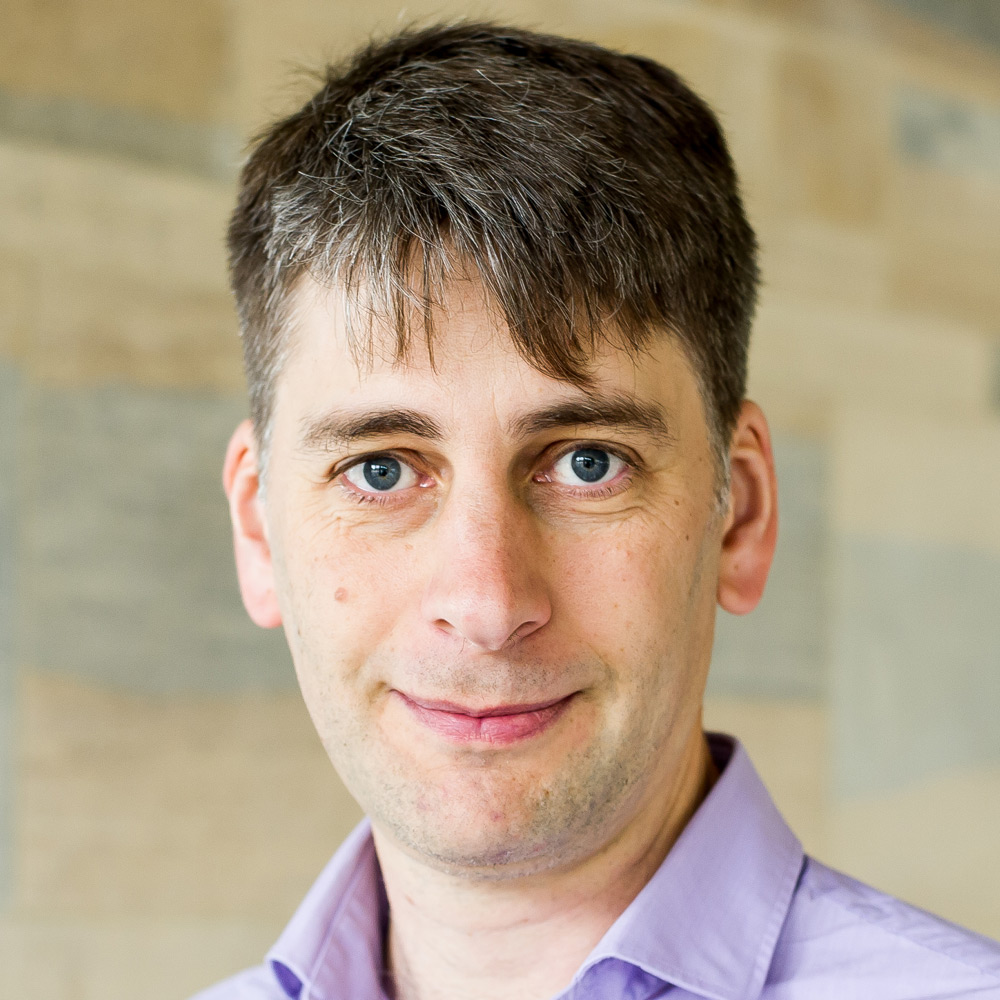 Telephone

+44 (0) 1206 873035

Location

STEM 5.16, Colchester Campus
Profile
Qualifications
Senior Fellow of the Higher Education Academy

PGCHE (Postgraduate Certificate in Higher Education), University of Kent 2009.

Ph.D. in Mathematics, Heriot Watt University 2000.

M.Sc. in Mathematics, University of Warwick 1997.

M.Sci. in Mathematics, University of St Andrews 1996.
Research and professional activities
Research interests
Combinatorial, Computational, Geometric, Cohomological aspects of infinite group theory
Algebraic number theory and connections with Linear Algebra (circulant matrices)
Current research
Member of Editorial Board for Cogent Mathematics.
Teaching and supervision
Current teaching responsibilities
Mathematics Careers and Employability (MA199)

Abstract Algebra (MA204)
Previous supervision Esamaldeen MM Husin Hashem
Thesis title:
Isomorphisms Amongst Certain Classes of Cyclically Presented Groups
Degree subject:
Mathematics
Degree type:
Doctor of Philosophy
Awarded date:
1/8/2017
Publications
Journal articles (28)
Chinyere, I. and Williams, G., Hyperbolicity of T(6) Cyclically Presented Groups
Chinyere, I. and Williams, G., Hyperbolic groups of Fibonacci type and T(5) cyclically presented groups
Cuno, J. and Williams, G., (2020). A class of digraph groups defined by balanced presentations. Journal of Pure and Applied Algebra. 224 (8), 106342-106342
Howie, J. and Williams, G., (2020). Planar Whitehead graphs with cyclic symmetry arising from the study of Dunwoody manifolds. Discrete Mathematics. 343 (12), 112096-112096
Book chapters (2)
Williams, G., Bogley, WA. and Edjvet, M., (2019). Aspherical Relative Presentations All Over Again. In: Groups St Andrews 2017 in Birmingham. Editors: Campbell, CM., Quick, MR., Parker, CW., Robertson, EF. and Roney-Dougal, CM., . Cambridge University Press. 169- 199. 110872874X. 9781108728744
Williams, G., (2000). Generalised Triangle Groups of type (2,m,2). In: Computational and Geometric Aspects of Modern Algebra. Editors: Atkinson, M., Gilbert, N., Howie, J., Linton, S. and Robertson, E., . Cambridge University Press. 266- 279. 9780521788892
Reports and Papers (1)
Noferini, V. and Williams, G., Matrices in companion rings, Smith forms, and the homology of 3-dimensional Brieskorn manifolds
Grants and funding
2019
Visit by Dr Chimere Stanley Anabanti on problems in computational and combinatorial group theory
London Mathematical Society
2017
Visit by Professor W.A. Bogley to give lectures at Essex; Southampton; Nottingham
London Mathematical Society
Searching for gems in the landscape of cyclically presented groups
Leverhulme Trust
2015
Research visit to Oregon State University
London Mathematical Society
2014
Research visit to Professor William Bogley, Oregon State University
London Mathematical Society
Contact