People
Dr Michael Steinke
Senior Lecturer
School of Life Sciences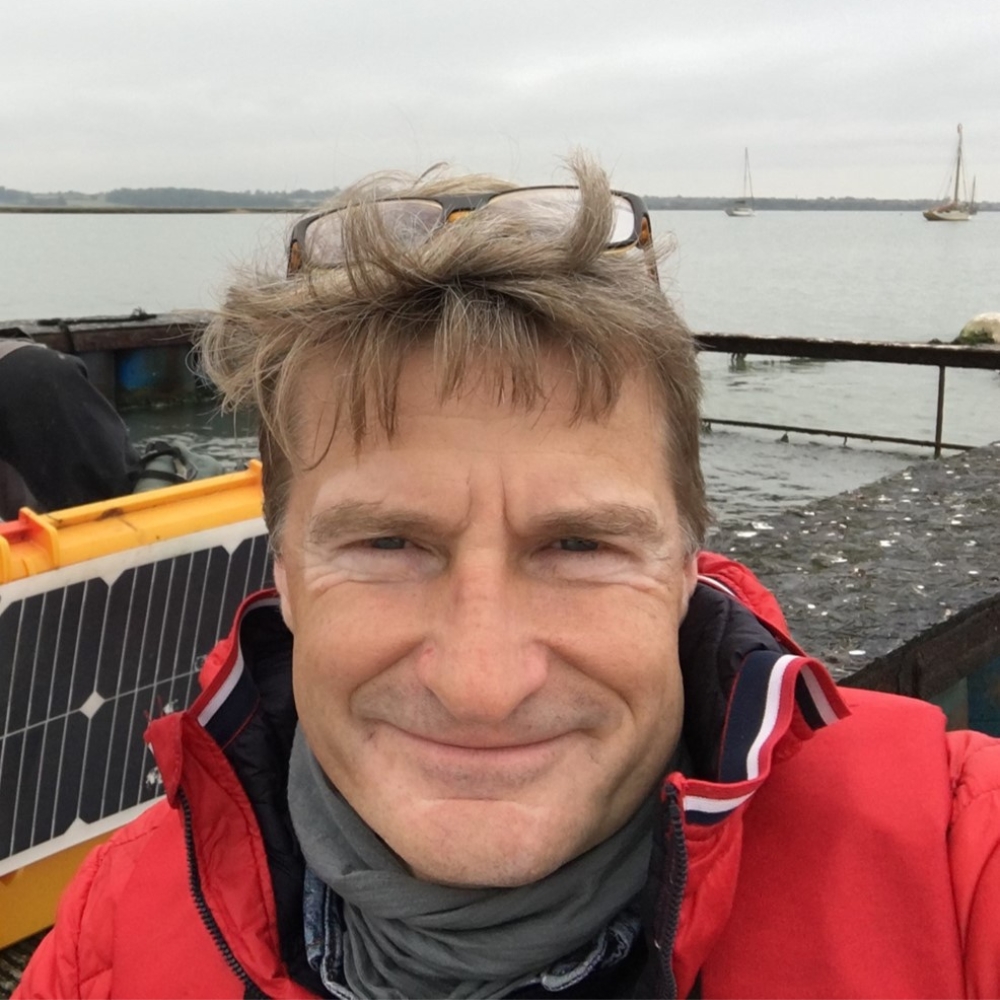 Profile
Biography
2017 Senior Lecturer, University of Essex, Colchester, UK 2006 Lecturer, University of Essex, Colchester, UK 2001 Postdoctoral Fellow, University of East Anglia, Norwich, UK 1997 Postdoctoral Researcher, University of East Anglia, Norwich, UK 1997 Ph.D., University of Bremen, Germany Research Interests • Environmental volatilomics • Ecology and biogeochemistry of trace gases • Infochemistry of algae and zooplankton • Chemodetection of dimethyl sulfide (DMS) and isoprene in herbivorous plankton • Production of trace gases in algae and terrestrial plants • Sensor technology Research Questions My research addresses fundamental questions on the role of biogenic volatile organic compounds (BVOCs) in the physiology and ecology of aquatic organisms. Many of the BVOCs I study transfer into the atmosphere where they contribute to the biogeochemical cycling of important elements and affect atmospheric processing, particle formation and climate. I develop sensor technologies for trace gas quantification and monitoring of bivalve (oyster) behaviour. Approaches Key to my investigations are gas chromatographic analyses that utilise various detectors (flame ionisation, flame photometric and mass spectrometric) to quantify and identify trace gases. My group is currently developing novel analytical tools for the characterisation of environmental volatile metabolomes (volatilomes). Our Non-invasive Oyster Sensor (NOSy) monitors gaping frequency in oysters using high-frequency magnetic valvometry. Collaborations I collaborate with research groups across the world and consult industry on the formation of biofilms, nuisance fouling and the infochemistry of bacterial and larval settlement. We welcome new collaborative efforts and are always interested in new Masters and PhD projects. Please contact us for more information or a discussion of your research ideas and analytical needs. Opportunities to Study Enquiries from students or postdoctoral researchers who are interested in carrying out research in my group are very welcome.
Qualifications
Dr rer. nat. Marine Biology University of Bremen,
Appointments
University of Essex
Director BSc Marine Biology, School of Biological Sciences, University of Essex (1/8/2017 - present)

Director MSc Tropical Marine Biology, School of Biological Sciences, University of Essex (8/2013 - 7/2017)
Other academic
Theme Leader for 'Marine Science', ARIES Doctoral Training Partnership (1/2/2018 - present)

Member Awards and Training Committee, British Phycological Society (9/1/2012 - present)
Research and professional activities
Research interests
Signalling in microbial foodwebs
Ecology of traces gases in the infochemistry of phytoplankton
Chemodetection of DMS in zooplankton and benthic invertebrates
Production of biogenic trace gases under future CO2 levels
Metabolic pathways for DMSP-dependent DMS-production
Role of dimethylsulphoniopropionate (DMSP) and related compounds in the stress-physiology of zooxanthellae-cnidarian symbioses
Production of dimethyl sulphide (DMS) and isoprene in coral reef ecosystems
Production of ethene (ethylene) in marine algae and its possible function as an infochemical
Current research
Microbial degradation of isoprene in the terrestrial environment(NERC 2012-2016)PhD Student Gordon Murphy
Developing novel analytical tools to explore the marine volatile metabolome(NERC EnvEast DTP 2015-2018) PhD Student Luli Randell
Conferences and presentations
Production and Resulting Flux of the Climate-Active Volatiles Dimethyl Sulfide (DMS) and Isoprene in Aquatic Systems
Invited presentation, Gordon Research Conference, Conference Centre Les Diablerets, Les Diablerets, Switzerland, 12/6/2018
Volatile metabolomic signatures: Infochemicals with global reach?
Invited presentation, Workshop 'Message in a Bottle' - Chemical Communication at Sea, Eilat, Israel, 14/3/2017
Chemical Ecology of Marine Interactions - The chemical language that shapes future marine health
Invited presentation, Keynote presentation, EuroMarine Blue Science for Blue Growth, EU Parliament Brussels, Belgium (8 March 2017), Brussels, Belgium, 8/3/2017
Chemical Ecology of Marine Interactions - The chemical language that shapes future marine health
Invited presentation, Keynote presentation, EuroMarine General Assembly, Olhao, Portugal (28 January 2016), Olhao, Portugal, 28/1/2016
Teaching and supervision
Current teaching responsibilities
Marine Ecology (BS112)

Marine Biology Field Skills (BS114)

Transferable Skills in Life Sciences (BS143)

Professional Skills for Ecological and Marine Scientists (BS257)

Estuarine and Coastal Ecology Field Module (Assessed in Following Year) (BS417)

Tropical Marine Systems (BS706)

Methods in Tropical Marine Biology (BS707)

Professional Skills in Tropical Marine Biology (BS708)

Research Project: MSc Tropical Marine Biology (BS782)

Research Project in Biomolecular Science (BS831)

Research Project in Ecological and Marine Sciences (BS832)
Previous supervision Gordon Peter Murphy
Thesis title:
Isoprene Degradation in the Terrestrial Environment
Degree subject:
Microbiology
Degree type:
Doctor of Philosophy
Awarded date:
19/5/2017 Kyle John Alan Zawada
Thesis title:
Production of Dimethyl Sulphide (Dms) in Scleractinian Coral During Aerial Exposure - Effect of Temperature and Light
Degree subject:
Marine Biology
Degree type:
Master of Science (by Dissertation)
Awarded date:
8/10/2015 Nicola Dawn Lewis
Thesis title:
Modelling the Infochemical Role of Dimethylsulphide in Pelagic Multitrophic Interactions
Degree subject:
Marine Biology
Degree type:
Doctor of Philosophy
Awarded date:
18/6/2014
Publications
Grants and funding
2019
Effect of aquatic trace gases on the air quality of the largest coastal city in southern Thailand
University of Essex (GCRF)
2018
Oyster Fisheries - Restoration of the Colchester Oyster
University of Essex
NOSy - magnetic and wireless sensor technology for improving profit, biosecurity and carbon footprint of regional oyster production
Natural Environment Research Council
Trace gas bio-signatures: implications for NOMAD
UK Space Agency
2017
Quantification and staging of oyster larvae
Colchester Oyster Fisheries
2015
Chemical Ecology of Marine Interactions - The Chemical Language that Shapes Future Marine Health
Euro Marine Consortium
Literature review: role of Biogenic volatile organic compounds (BVOCs) in the chemical communications of marine biofilms
BAE Systems Marine Limited
2013
Effect of salinity on the production of DMSP and DMS in the intertidal seaweed Ulva Clathrata
The British Psychological Society (BPS)
2012
Microbial degradation of isoprene in the terrestial environment
Natural Environment Research Council
2010
Role of Dimethyl Sulphide
Natural Environment Research Council
Fast DMS Sensor for Outline Quantification
Natural Environment Research Council
2009
Antioxidant Function of Dimethyl Sulphide (DMS)
Nuffield Foundation
2008
Lobster Feeding Project
Colchester Oyster Fisheries
Conference Grant - ASLO Aquatic Sciences
British Council