People
Dr Laure Sauve
Lecturer
Essex Law School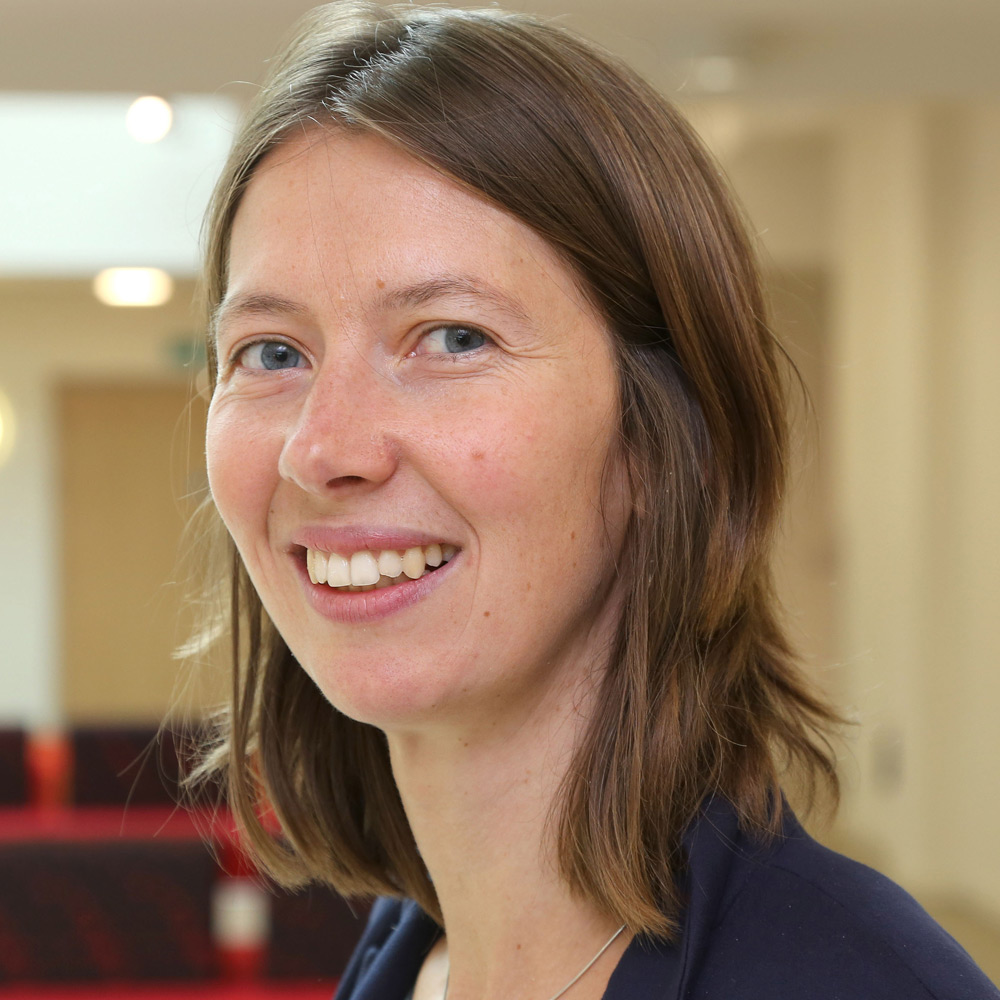 Email

lsauve@essex.ac.uk

Telephone

+44 (0) 1206 872923

Location

4SB.6.8, Colchester Campus

Academic support hours

By appointments only
Profile
Biography
Laure is a Lecturer in Law at University of Essex since 2014 and a co-director of the English and French Law Double-Degree. Laure studied Law at University Paris II Pantheon-Assas where she completed a fully-funded PhD in comparative family law. Her PhD, questioning the legal status of step-parent in France and in England & Wales, was published in 2013 ("Le beau-parent en droit français et anglais", LGDJ, coll. Bibliothèque de droit privé) and was awarded several prizes (Prix Lévy-Ullmann, Prix du Centre de droit comparé). Laure's research focuses on several aspects of comparative family law. In relation to family and property issues, she has examined how the French and the English legal systems apprehend inheritance, divorce, and prenuptial agreements, publishing several articles and contributions in collective books on these questions. In addition, she has explored the recent evolution of family law on socio-legal issues, such as medically assisted reproduction, abortion, and child's autonomy. She is a member of the Franco and British Lawyer Society.
Qualifications
PhD / Doctorat en droit Université Paris 2 Panthéon-Assas

LLM in Private Law / DEA de droit privé général Université Paris 2

Maitrise en droit - Université Paris 2

March 2012: Qualified in France to a post of Maître de Conférences by the Conseil National des Universités (National Council of Universities)
Appointments
University of Essex
Lecturer, School of Law, University of Essex (1/2014 - present)
Other academic
Teaching Fellow, Law, University College London (9/2006 - 7/2014)
Research and professional activities
Research interests
Comparative Law
Current research
Marital Property Agreements
Réflexion sur l'appréhension des familles recomposées en droit successoral : l'exemple du droit anglais
Les familles, et parmi elles les familles recomposées, ont évolué sur les plans démographique, économique et idéologique. Ces évolutions conduisent à s'interroger sur la façon d'appréhender les familles recomposées en droit successoral. La présente étude dresse un bref portrait des règles successorales applicables aux familles recomposées en France et en Angleterre , démontrant les inconvénients d'un système trop rigide ou, à l'inverse, trop libéral . Elle examine ensuite de façon plus approfondie la façon dont le droit anglais recourt au pouvoir discrétionnaire du juge pour tenter d'assurer un certain équilibre. L'étude de ce dispositif conduit à s'interroger sur la création possible de règles plus flexibles pour les nouvelles familles recomposées.
Conferences and presentations
What protection for the "child of the family" at the hour of the breakdown of the stepfamilies? An historical study of English law regarding maintenance and inheritance of step-children'
SLS Conference (Family Law section), SLS Conference (Family Law section), York, United Kingdom, 2/9/2015
Marital Property Agreement: is there a need for reform? A comparison with French Law
SLS, SLS, Nottingham, United Kingdom, 11/9/2014
29 March 2012: Les nouvelles familles recomposees (New forms of step-families),(in French)
Paris, France, 2012
7 April 2011: Le beau-parent en droit francais et en droit anglais, (Step-parent in French and English Law
Conference pour les doctorants, Lille, France, 2011
Teaching and supervision
Current teaching responsibilities
French Private Law I (LW112)

Family Law (LW214)
Publications
Journal articles (5)
Sauve, L., (2020). L'extension de l'AMP pour les couples de femmes et les femmes seules : le difficile encadrement législatif du désir d'enfant. Revue de la Recherche Juridique (Dec. 2020)
Sauve, L., (2019). Réflexion sur l'appréhension des familles recomposées en droit successoral : l'exemple du droit anglais. Revue Internationale de Droit Comparé. 2019 (3), 747-784
Peisse, H. and Sauve, L., (2019). Les couples franco-anglais face au divorce. Defrenois (40), 17-26
Sauve, L. and Peisse, H., (2019). les couples franco-anglais face au deces. Defrenois. 47, 15-22
Book chapters (2)
Sauve, L., (2022). Royaume-Uni : L'avortement, une décision médicale. In: L'interruption de grossesse, entre cultures et universalisme. Editors: Rousset, G., . Bruylant Larcier
Sauve, LMB., (2017). Les renonciations successorales en droit comparé. In: Renonciations et successions : quelles pratiques ?. Editors: Perès, C., . Defrénois. 2856232957. 9782856232958
Contact
Academic support hours:
By appointments only