People
Professor Alison Rowlands
Professor
Department of History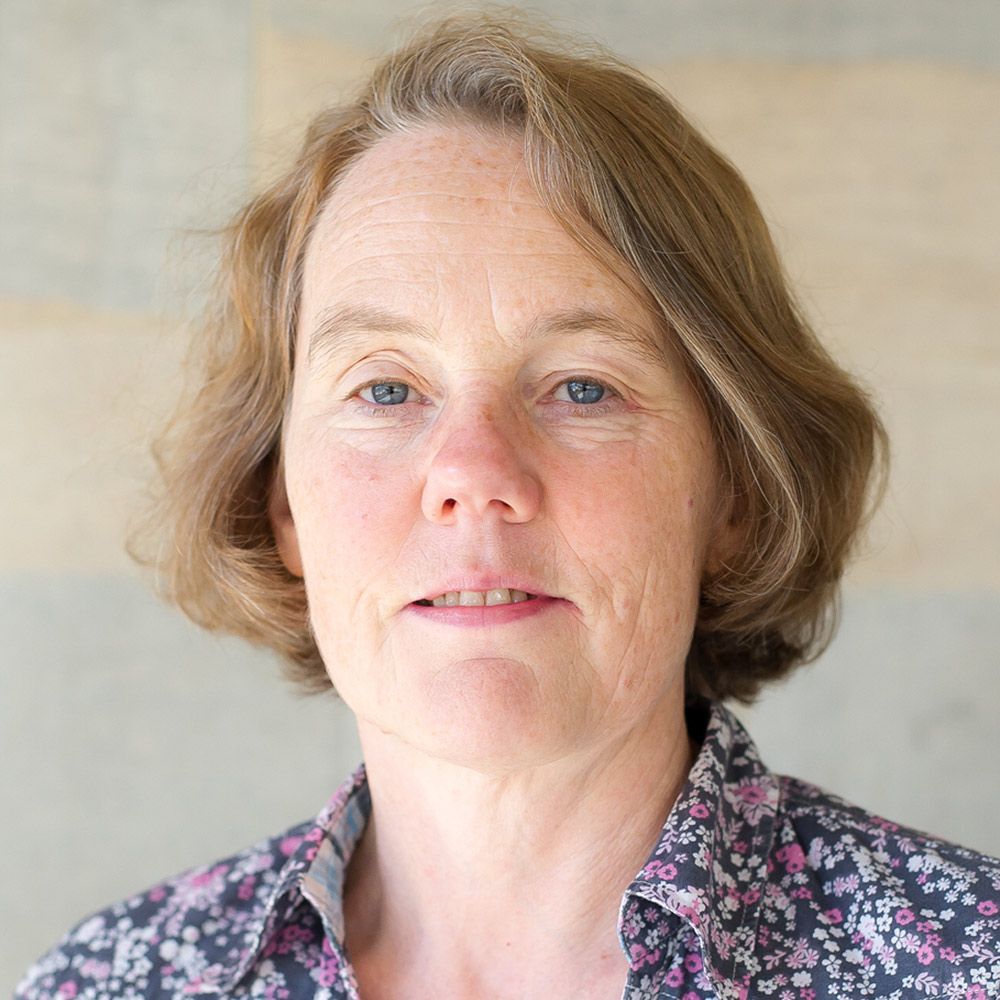 Email

alisonc@essex.ac.uk

Telephone

+44 (0) 1206 874895

Location

5NW.8.15, Colchester Campus

Academic support hours

AUTUMN TERM 2018: Tuesdays 12.30-13.30 & Thursdays 10.30-11.30
Profile
Biography
Ive been fascinated by history for as long as I can remember. As I child I enjoyed family outings to historic buildings, reading historical fiction (the Poldark novels by Winston Graham, first read at age 10, were particular favourites), and studying the Norman Conquest at school. I love the fact that history is fundamentally about people, whose unpredictable decisions and personality quirks affected what happened in the past. I also love the fact that history combines analytical rigour with imaginative creativity. After reading all the sources available for any particular historical event, the historian still has to use his/her imagination to try to explain peoples motivation! I grew up in Chesterfield, Derbyshire, attending a local state school before going to St. Hildas College, Oxford, where I studied History from 1984-87. I graduated with a First Class degree, then undertook doctoral research in early modern German history at Clare College, Cambridge. I completed my D.Phil. thesis, Women, Gender and Power in Rothenburg ob der Tauber and its Rural Environs, 1500-c.1618, in 1995, taught part-time at the University of Durham from 1990-92, then joined the Department of History at the University of Essex as a Lecturer in European History in 1992. I became a Professor in 2014, and was Head of Department from 2011-14. Supervision topics I supervise several B.A. dissertations and one or two M.A. dissertations in my main areas of research interest every year. Recently supervised M.A. dissertations include: Witchcraft in Early Modern Bergen: A Micro-Historical Approach(2011), by Lisa Lovheim Manningtree Rogues: The role of the searchers working during the East Anglian Witch-Hunt, 1645-1647(2011), by Joanne Maclachlan Womens Work and Paternalism in the Industrial Revolution. The Case of the Female Weavers in Samuel III Courtaulds Silk Factory in Halstead, 1825-1881(2010) by Margarita Stylianou. At MA by Dissertation level, I supervisedThe 400th Anniversary of the Lancashire Witch-Trials: Commemoration and its Meaning in 2012(2016), by Todd Bridges At M.Phil. level, I supervisedClerical masculinity in England, with particular focus on Essex and Suffolk, c. 1620-c.1700(2007), by Patricia Tate. At doctoral level, I sat on the supervisory boards of students who have successfully completed doctoral theses on sexual violence in early modern England; womens healthcare in early modern England and France; gender and domestic violence in 18th-century Malta; never-married people in 19th-century England and Wales; Caribbean womanhood and beauty contests; 19th-century Essex seaside resorts; manhood and authority in the armies of the 17th-century British civil wars; story-telling in the Scottish traveller community; and the enumeration of women's work in the British census. I was co-supervisor of the D.Phil. thesisIdeology and Identity. Married Womens Experience, c.1800-1900, by Carole Williams (2006). Currently I supervise a D.Phil. thesis on Quaker notions of masculinity in England, 1655-1760, by Rob Foulkes; and an MA dissertation onmedia representations of student protestat the University of Essex in the late 1960s,by Jack Street.
Qualifications
B.A. History (Honours), St Hilda's College, Oxford, 1987

Ph.D. in History, Clare College, Cambridge, 1995

Fellow of the Higher Education Academy, 2012
Research and professional activities
Research interests
The history of the German, former imperial city of Rothenburg ob der Tauber and its rural hinterland, with particular focus on witchcraft, magic, gender, crime, midwifery, religion and the Reformation, prostitution, and the Thirty Years War
The history of gender, with particular focus on masculinity in early modern Germany
The history of witchcraft, magic and witch-persecution in early modern Germany, England, and Europe I am especially interested in these histories in the local contexts of Rothenburg ob der Tauber and Franconia in Germany, and Essex and East Anglia in England
The ways in which early modern witch trials are remembered and commemorated in modern culture
Current research
Masculinity in early modern Germany, especially in the urban/clerical context
An article-length study of the trial and executionfor adultery of Lutheran cleric Hans Georg Hopf in Rothenburg ob der Tauber in 1629.
A biographical study of Michael Wirth, a cartwright who was accused of witchcraft in Rothenburg ob der Tauber in 1663.
An article-length study of the 'Kunstbuch' (or book of magical arts) belonging to Michael Wirth.
I also have an ongoing research interest in thehistory of the discovery and fates ofthe St Osyth 'witch' skeletons of 1921.
Conferences and presentations
Contested narratives, contesting identities: Witchcraft narratives in legal and social context in early modern Germany,Narrating Witchcraft: Agency, Discourse and Powerconference, University of Erfurt (2016).
2016
How Lutheran was witch-prosecution in early modern Rothenburg ob der Tauber? Beliefs, trials and clerical influence in a German imperial city,Sixteenth Century Studiesconference, Bruges (2016).
2016
Transformations real and imagined: Moments of becoming in witchcraft beliefs and witch-trials in early modern Germany, plenary lecture at theMoments of Becoming: Transitions and Transformations in Early Modern Europeconference, University of Limerick (2015).
2015
When will the burning start here?Demonological texts, judicial procedure, and the spread of ideas about witchcraft in early modern Rothenburg ob der Tauber,Demons and Witches. The Impact of Demonology on EuropeanWitch-huntsconference,University ofTromsø (2014).
2014
Was witch persecution in early modern Europe an 'atrocity'?,Atrocity in QuestionConference,University of Essex (2012).
2012
Das Rothenburger Frauenhaus im 16. Jahrhundert(The Rothenburg brothel in the sixteenth century),Verein Alt-Rothenburglecture, Rothenburg ob der Tauber (2011).
2011
Hexenprozesse gegen Kinder in Rothenburg ob der Tauber' ('Witch-trials against children in Rothenburg ob der Tauber'), AKIH TagungHexenkinder, Kinderbanden, Strassenkinder, Weingarten(2010).
2010
'Witchcraft and Witchcraft Beliefs in England during the Lifetime of Thomas Plume (1630-1704)',Annual Plume Lecture, Maldon, Essex (2010).
...wie die Kirchenordnung vollzogen werden soll..... Reformation und Gesellschaft in Rothenburg ob der Tauber, 1558-1700 (…how the Church Ordinance should be implemented…. Reformation and society in Rothenburg ob der Tauber, 1558-1700),Verein Alt-Rothenburglecture, Rothenburg ob der Tauber (2016).
I give talks aboutthe Essex and East Anglian witch-hunts of 1645-7 regularly to local audiences; for example, in the Slackspace lecture seriesAlternative Voices: Historical Perspectives on Witchcraft and Paganism in the East, Colchester;at theOpen House Event, University of Essex, andin the Centre for East Anglian Studies lecture series at the University of East Anglia (2010); in the Historical Association Lecture Series, Chelmsford (2011); to the University of the Third Age in Southend, and at the Wivenhoe Society AGM (2012);to the Thorpe-le-Soken Allsorts group (2013);and at the Sentinel Gallery, Wivenhoe (2016).
'Bones of Contention? The St Osyth witch skeletons of 1921',St Osyth Historical Society Lecture Series, St Osyth, Essex (2010).
1921
Teaching and supervision
Europe Transformed: 1450-1750 (HR111)

Approaches to History (HR211)

Choosing Your Past: How to Design and Manage a Research Project (HR231)

The Thirty Years War (1618-1648): A Military, Social and Cultural History (HR259)

Witch-Trials in Early Modern Europe and New England (HR282)

Human Rights in Historical Perspective (HR291)

Research Project (HR831)
Publications
Contact
Academic support hours:
AUTUMN TERM 2018: Tuesdays 12.30-13.30 & Thursdays 10.30-11.30