People
Prof James Raven
Emeritus Professor
Department of History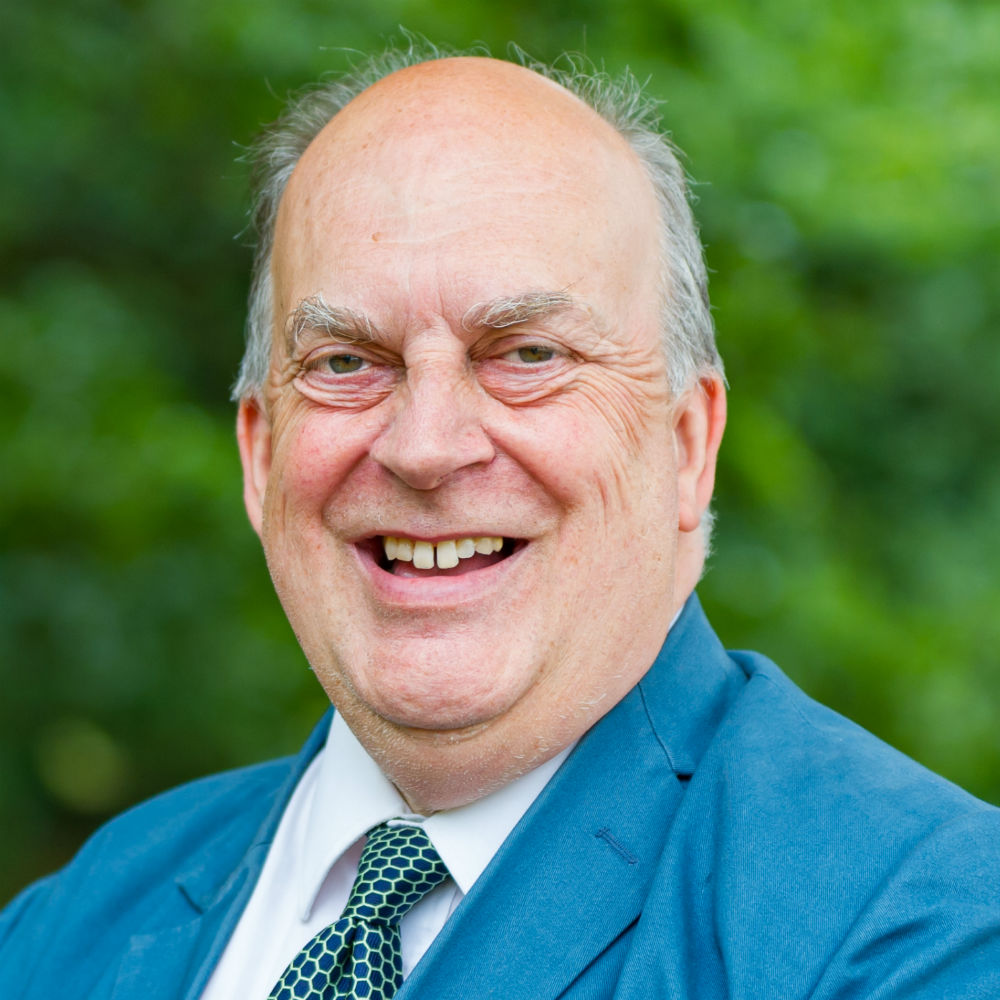 Profile
Biography
James Raven is Professor of Modern History, a member of the Centre for Human Rights and Director of the Centre for Bibliographical History. He is also a Fellow of Magdalene College, Cambridge, and was formerly Reader in Social and Cultural History at the University of Oxford, and Professorial Fellow of Mansfield College, Oxford; Fellow and Director of Studies in History at Magdalene College, University of Cambridge, and Munby Fellow and Fellow of Pembroke College, Cambridge. A Fellow of the Royal Historical Society, Fellow of the Society of Antiquaries, Fellow of the Linnean Society, and a member of the American Antiquarian Society, he has also held various visiting appointments in the United States, France, Italy and Britain. His publications in social and cultural history and cultural studies were recognized with the award of LittD from the University of Cambridge in 2012. For many years James Raven worked at senior level for several international and national educational charities, with particular interest in educational access and widening participation, including the English-Speaking Union of the Commonwealth of whichhe is Deputy Chairman (and Governor 2000-6 and 2011-). He serves as Chair of the Lindemann Trust for UK postdoctoral awards for scientific study in the US; and President of the Colchester and North-East Essex ESU branch since 1990).He is a Trustee of the Marks Hall Estate, Essex, Director of the Marks Hall Interpretation Centre and Museum, Director of the Cambridge Project for the Book Trust (research and publications on www.cpbooktrust.org) and Director of the Mapping the Print Culture of Eighteenth-Century London project. He is a regular reviewer for the Times Literary Supplement, and an occasional contributor to radio and television programmes. James Raven gave the 2008 Karmiole Lecture in Los Angeles and in 2010gave the 25th annual Panizzi lectures at the British Library, London, (named in honour of the great nineteenth-century architect of the British Museum) on London Booksites: Places of Printing and Publication before 1800 with lectures on Antient Shops and Conversible Men, Versatility and the Gloomy Stores of Literature, and Industry, Fashion, and Pettifogging Drivellers. View the slides and listen to the podcasts on the British Library website. His address to launch the 'Electronic Enlightenment Project' at Oxford is available online. In September 2016 he gave the J. R. de R. Jackson Lecture, University of Toronto. The author of numerous books and articles his most recent books are Bookscape: Geographies of Printing and Publishing in London before 1800 [the Panizzi Lectures 2010] (Chicago and London, 2014); Publishing Business in Eighteenth-Century England (Boydell, 2014); and Lost Mansions: Essays on the Destruction of the Country House (Palgrave Macmillan 2015). A recent review of these 2014 books is to be found in the TLS 5 Dec. 2014. Earlier publications examine social, economic and communications history, historical mapping, approaches to media and literary history, the spatial organisation of knowledge, historical bibliography, and colonial cultural history. He has also published on specific aspects of urban, business and popular and intellectual history. As part of a major long-term project re-examining the spatial history of Enlightenment global networks, he is completing a book on reading and commercialisation, is currently completing research for an OUP history of chancing, gambling and state lotteries; and is launching a major European network project on the historical geographies of communications and social media (building on an earlier European Science Foundation workshop, 'Knowing About Mediation', involving participants from 14 EU countries).
Research and professional activities
Research interests
Historical, Communications and Cultural Studies after 1500
he is particularly interested in supervising those interested in the history of representations, emotion, humour and cross-cultural relations
hospitality and immigrant and foreign language communities
translation and language learning
the cultural history of loss and the relationship between any of the following material culture, spatial aspects of memory, communications networks, the past in relation to social media and the language of space
Conferences and presentations
Rare Books School, Otago University, Dunedin NZ (5 lectures, Jan.-Feb. 3013),
Dunedin, New Zealand, 2013
Lecture, Beyond the Metropolis: Printing in the Country Ball State University, Muncie Indiana March 2013,
Muncie, United States, 2013
Texas A&M University, College Station Texas, Initiative for the Digital Humanities, April 2013, lecture and advisory test-drive of digital applications
Texas, United States, 2013
Lecture, Jobbing Printing and Europe University of Florence, Feb. 2012
Florence, Italy, 2012
Lecture on Actor-Network Theory, University of California at Santa Barbara, Mar. 2012
Santa Barbara, United States, 2012
Lecture, The Origin of the Novel and Portuguese Translation, University of São Paulo, Aug. 2012
Sao Paulo, Brazil, 2012
De Vries Lecture Antwerp May 2012; Book sites of London
Antwerp, Belgium, 2012
Paper on financing and the printing house, Stationers Hall, London, Nov, 2012,
London, United Kingdom, 2012
Paper, Dissenting Academy Libraries Workshop. Harris Manchester College, Oxford, March 2011.
Oxford, United Kingdom, 2011
Annual Lecture (Why so Many Scots? An Invasion of the London Book Trade in the Eighteenth Century), Edinburgh Bibliographical Society, March 2011
Edinburgh, United Kingdom, 2011
Three invited lectures (Sites of the Book Trade in Eighteenth-Century London, Intellectual History and the History of the Book and Puffers, Debauchers and Trade), University of Poznan, Poland, May 2011
Poznan, Poland, 2011
Lecture for 90th Birthday Celebrations for Asa Briggs, Institute of Historical Research/Senate House, University of London, May 2011
London, United Kingdom, 2011
Keynote Address (Country Houses and the Beginnings of Bibliomania), The Intellectual Culture of the British Country House conference, University of Sussex / Petworth House, July 2011
Brighton, United Kingdom, 2011
Two pre-circulated papers and discussant, The Re-Enlightenment Exchange, British Museum July 2011
London, United Kingdom, 2011
Lecture in tribute to the late Morris Cohen, (Booksellers in Court: Approaches to the Legal History of Copyright in England before 1842), American Society for Legal History, Atlanta, Nov. 2011
Atlanta, United States, 2011
Lecture (The Harsnett Legacy), Victoria County History, 60th Anniversary, Chelmsford, Nov. 2011
Chelmsford, United Kingdom, 2011
Dudley White Lecture (The Marks Hall Estate, History, Reconstruction and the Lost Mansions of Essex) Nov. 2011
2011
the Panizzi Lectures, British Library, 2010;
London, United Kingdom, 2010
Mellon lectures, Yale University, Spring 2010 (and E-SU fund-raising lecture, Boston)
New Haven, United States, 2010
Renaissance Society of America, Venice, April 2010
Venice, Italy, 2010
Lecture to celebrate the 400th anniversary of Lambeth Palace Library, July 2010
London, United Kingdom, 2010
Presentation, International Committee of the Historical Sciences, Amsterdam, Aug. 2010
Amsterdam, Netherlands, 2010
Lecture, opening conference for the new humanities hub at Trinity College, Dublin, Aug. 2010
Dublin, Ireland, 2010
Panizzi Lectures, British Library, London, Nov. 2010 (available on BL podcast)
London, United Kingdom, 2010
Keynote address, launch of the Electronic Enlightenment project, Voltaire Foundation, Oxford, Nov. 2010
Oxford, United Kingdom, 2010
Karmiole Lecture, Los Angeles 2008;
Los Angeles, United States, 2008
Toronto (Mapping Culture/Mapping the World speaker series) 2005;
Toronto, Canada, 2005
Brussels (HPB database) 2004;
Brussels, Belgium, 2004
Edmonton (Orlando Womens Project), 1998;
1998
Saintsbury Colloquium, University of Edinburgh, 1998;
Edinburgh, United Kingdom, 1998
Vienna (Mozart bicentennial, 1992);
Vienna, Austria, 1992
Alexandria (opening of UNESCO library);
Anglo-Japanese Conference of Historians (IHR) individual series, Tokyo, and additional lectures at Nagoya
Teaching and supervision
Previous supervision Simon Thomas Sherratt
Thesis title:
Objections to the British Funding-System and the National Debt 1793-1821: A New Perspective
Degree subject:
History
Degree type:
Doctor of Philosophy
Awarded date:
10/1/2022 Georgina Bailey
Thesis title:
The Taylors of Ongar: Faith and Pragmatism in a Dissenting Family's Literary Enterprise C 1780-1830.
Degree subject:
History
Degree type:
Doctor of Philosophy
Awarded date:
9/10/2019 Elizabeth Ann Tames
Thesis title:
Playing Monopoly: Actor/Manager Robert William Elliston (1774-1831) and the Struggle for a Free Stage in London 1802-32.
Degree subject:
History
Degree type:
Doctor of Philosophy
Awarded date:
3/4/2017 Joanna Elizabeth Frew
Thesis title:
Metropolitan Thought and Practices in the Empire: The Case of Scots and Agricultural Improvement in South India, 1792-C.1814
Degree subject:
History
Degree type:
Doctor of Philosophy
Awarded date:
15/5/2015 Gerard Grigglestone Moate
Thesis title:
William Burkitt (1650-1703), Vicar and Lecturer of Dedham: His Life, Library and Legacy
Degree subject:
History
Degree type:
Doctor of Philosophy
Awarded date:
22/1/2014 Alan Richard Pryor
Thesis title:
The Industrialisation of the London Brewing Trade 1700-1850
Degree subject:
History
Degree type:
Doctor of Philosophy
Awarded date:
8/6/2012
Publications
Journal articles (74)
Raven, J., (2023). Can there be a Biography of a Book?: Comparative Observations on Publications by Francysk Skaryna and Erik Pontoppidan. Knygotyra. 80, 18-42
Raven, J., (2017). The Reader in the Book: A Study of Spaces and Traces, by Stephen Orgel. The English Historical Review. 132 (557), 979-980
Raven, JR., (2017). Invisible Hands: Self-Organization and the Eighteenth Century, by Jonathan Sheehan and Dror Wahrman. The English Historical Review. 132 (557), 992-994
Raven, J., (2016). THE EDWARDSES OF HALIFAX The Making and Selling of Beautiful Books in London and Halifax, 1748-1826. BOOK COLLECTOR. 65 (4), 714-716
Raven, J., (2015). THE INVENTION OF NEWS. BOOK COLLECTOR. 64 (1), 161-163
James Raven, (2015). Why Ephemera Were Not Ephemeral: The Effectiveness of Innovative Print in the Eighteenth Century. The Yearbook of English Studies. 45, 56-56
Raven, J., (2014). FROM LITTLE LONDON TO LITTLE BENGAL Religion, print and modernity in early British India, 1793-1835. TLS-THE TIMES LITERARY SUPPLEMENT (5808), 28-28
Raven, J., (2014). Choses banales, imprimés ordinaires, "travaux de ville": l'economie et le monde de l'imprimerie que nous avons perdus. Histoire et civilisation du livre - Revue internationale, 243-258
Raven, J., (2013). Debating Bibliomania and the Collection of Books in the Eighteenth Century. Library & Information History. 29 (3), 196-209
Raven, J., (2013). A BIBLIOGRAPHICAL DESCRIPTION OF BOOKS AND PAMPHLETS OF AMERICAN VERSE PRINTED FROM 1610 THROUGH 1820. TLS-THE TIMES LITERARY SUPPLEMENT (5755), 28-28
Raven, J., (2013). KNOWING BOOKS. TLS-THE TIMES LITERARY SUPPLEMENT (5727), 24-24
Raven, J., (2013). THE EDINBURGH HISTORY OF THE BOOK IN SCOTLAND Volume Two: Enlightenment and Expansion 1707-1800. TLS-THE TIMES LITERARY SUPPLEMENT (5743), 24-24
Raven, J., (2013). Editorial Note. Library & Information History. 29 (3), 155-155
Raven, J., (2012). THE BOOKRUNNER A history of inter-American relations - print, politics and commerce in the United States and Mexico, 1800-1830. TLS-THE TIMES LITERARY SUPPLEMENT (5685), 24-24
Raven, J., (2012). READING AND DISORDER IN ANTEBELLUM AMERICA. TLS-THE TIMES LITERARY SUPPLEMENT (5685), 24-24
Raven, J., (2012). Booksellers in court: Approaches to the legal history of copyright in England before 1842. Law Library Journal. 104 (1), 115-134
Raven, J., (2011). When London Was Capital of America. Journal of American History. 98 (2), 505-506
Raven, J., (2011). Runge, Laura L., and Pat Rogers, eds. Producing the Eighteenth-Century Book: Writers and Publishers in England, 1650–1800. Newark, DE: University of Delaware Press, 2009. 298 pp. Illus. Cloth, $65.00 (isbn 978-0-87413-069-0).. The Papers of the Bibliographical Society of America. 105 (1), 112-114
Raven, J., (2010). A Nation of Readers: The Lending Library in Georgian England. The English Historical Review. CXXV (512), 189-191
Elderfield, H., Riebesell, U., Raven, J., Gattuso, J-P. and Lipps, J., (2010). Closure threat to key museum research facility. Nature. 465 (7301), 1005-1005
Raven, J., (2009). A NATION OF READERS: The Lending Library in Georgian England. BOOK COLLECTOR. 58 (4), 599-602
Raven, J., (2008). Edmund Curll, Bookseller. The English Historical Review. CXXIII (502), 750-751
RAVEN, J., (2007). THE OXFORD DICTIONARY OF NATIONAL BIOGRAPHY: DICTIONARY OR ENCYCLOPAEDIA?. The Historical Journal. 50 (4), 991-1006
Raven, J., (2007). The enlightenment and the book. Scottish authors and their publishers in eighteenth-century Britain, Ireland and America. BOOK COLLECTOR. 56 (4), 599-601
Spevack, M., Parkin, S. and Raven, J., (2007). The disraeli library at hughenden manor - Owners and bookplates. Book Collector. 56 (4), 501-514
Raven, J., (2007). The material contours of the English novel 1750-1830. Studies on Voltaire and the Eighteenth Century. 2007 (10)
Spevack, M., (2007). The Disraeli library at Hughenden Manor - Owners and bookplates (Benjamin Disraeli). BOOK COLLECTOR. 56 (4), 501-514
Raven, J., (2006). 'Tis Treason, my good man!. TLS-THE TIMES LITERARY SUPPLEMENT (5374), 29-29
Raven, J., (2006). The life of Daniel Defoe. TLS-THE TIMES LITERARY SUPPLEMENT (5394), 6-7
Raven, J., (2006). A political biography of Daniel Defoe. TLS-THE TIMES LITERARY SUPPLEMENT (5394), 6-7
Raven, J., (2006). Divers hands. TLS - The Times Literary Supplement (5403), 28-
Raven, J., (2006). Set apart. TLS - The Times Literary Supplement (5394-5395), 6-7
Raven, J., (2004). The pleasures of bibliophily. Fifty years of The-Book-Collector, an anthology. BOOK COLLECTOR. 53 (2), 309-310
Raven, J., (2003). Foreign-language printing in London, 1500-1900. TLS-THE TIMES LITERARY SUPPLEMENT (5221), 31-31
Raven, J., (2002). An Antidote to the French?: English Novels in German Translation and German Novels in English Translation 1770-99. Eighteenth-Century Fiction. 14 (3-4), 715-734
Raven, J., (2002). The manufacturers of literature - Writing and the literary marketplace in eighteenth-century England. TLS-THE TIMES LITERARY SUPPLEMENT (5190), 30-30
Raven, J., (2001). Where credit is due (Author's expression of thanks to Antonia Forster and others who worked on the first volume of the bibliography, The 'English Novel 1770-1829', favorably reviewed by John Sutherland). TLS-THE TIMES LITERARY SUPPLEMENT (5125), 17-17
Raven, J., (1999). The first John Murray and the late eighteenth-century London book trade. TLS-THE TIMES LITERARY SUPPLEMENT (5018), 26-26
Raven, J., (1998). Living and learning. Essays in honour of J. F. C. Harrison. ENGLISH HISTORICAL REVIEW. 113 (451), 500-501
Raven, J., (1998). New reading histories, print culture and the identification of change: The case of eighteenth‐century England1. Social History. 23 (3), 268-287
RAVEN, J., (1998). SHORTER NOTICES. The English Historical Review. CXIII (451), 500-501
Raven, J., (1997). The export of books to Colonial North America. PUBLISHING HISTORY. 42, 21-49
Matar, NI., (1997). Anti-semitic stereotypes. A paradigm of otherness in English popular culture, 1660–1830. By Frank Felsenstein. Johns Hopkins Jewish Studies.) Pp. xvii + 350 incl. 30 ills. Baltimore–London: The Johns Hopkins University Press, 1995. £33. 0 8018 4903 9. The Journal of Ecclesiastical History. 48 (4), 785-786
Raven, J., (1997). Benjamin Collins and the provincial newspaper trade in the the eighteenth-century. TLS-THE TIMES LITERARY SUPPLEMENT (4941), 32-32
Raven, J., (1997). The rise of Robert Dodsley - Creating the new age of print - Solomon,HM. TLS-THE TIMES LITERARY SUPPLEMENT (4898), 33-33
Raven, J., (1996). The Representation of Philanthropy and Reading in the Eighteenth-Century Library. Libraries & Culture: A Journal of Library History. 31 (2), 492-510
Raven, J., (1996). Imprimé et transactions économiques : représentation et interaction en Angleterre aux XVIIe et XVIIIe siècles. Revue d'histoire moderne et contemporaine. 43 (2), 234-265
RAVEN, J., (1996). AUTHORS AND OWNERS - THE INVENTION OF COPYRIGHT - ROSE,M. ENGLISH HISTORICAL REVIEW. 111 (443), 991-993
RAVEN, J., (1996). THE CONSUMPTION OF CULTURE, 1600-1800 - IMAGE, OBJECT, TEXT - BERMINGHAM,A, EDITOR, BREWER,J, EDITOR. TLS-THE TIMES LITERARY SUPPLEMENT (4866), 30-30
RAVEN, J., (1996). SHORTER NOTICES. The English Historical Review. CXI (443), 991-993
RAVEN, J., (1995). THE BOOK ENCOMPASSED - STUDIES IN 20TH-CENTURY BIBLIOGRAPHY - DAVISON,P. REVIEW OF ENGLISH STUDIES. 46 (182), 240-240
RAVEN, JR., (1994). CALENDAR OF BRADFORD-ON-AVON SETTLEMENT EXAMINATIONS AND REMOVAL ORDERS, 1725-98 - HEMBRY,P. ENGLISH HISTORICAL REVIEW. 109 (434), 1286-1287
RAVEN, J., (1993). POPE AND THE EARLY 18TH-CENTURY BOOK-TRADE - THE LYELL LECTURES IN BIBLIOGRAPHY 1975-1976 - FOXON,D. REVIEW OF ENGLISH STUDIES. 44 (173), 112-113
RAVEN, J., (1993). WALKING, LITERATURE AND ENGLISH CULTURE - THE ORIGINS AND USES OF PERIPATETIC IN THE 19TH-CENTURY - WALLACE,AD. TLS-THE TIMES LITERARY SUPPLEMENT (4729), 20-20
RAVEN, J., (1993). SELLING BOOKS ACROSS EUROPE, C 1450-1800 - AN OVERVIEW. PUBLISHING HISTORY. 34, 5-19
RAVEN, J., (1992). 18TH-CENTURY SHORT TITLE CATALOG ON CD-ROM. TLS-THE TIMES LITERARY SUPPLEMENT (4680), 12-13
Raven, J., (1991). The Abolition of the English State Lotteries. The Historical Journal. 34 (2), 371-389
RAVEN, J., (1991). THE TREASURES OF SCHLOSS-CORVEY. TLS-THE TIMES LITERARY SUPPLEMENT (4615), 14-14
RAVEN, J., (1990). THE NOBLE-BROTHERS AND POPULAR PUBLISHING, 1737-89. LIBRARY. 12 (4), 293-345
RAVEN, J., (1990). DUBLIN TRADE IN BOOKS, 1550-1800 - LYELL LECTURES, 1986-1987 - POLLARD,M. TLS-THE TIMES LITERARY SUPPLEMENT (4549), 618-618
RAVEN, J., (1990). 'MEMOIRS OF THE EXTRA-ORDINARY LIFE, WORKS, AND DISCOVERIES OF MARTINUS SCRIBLERUS' WRITTEN IN COLLABORATION BY MEMBERS OF THE SCRIBLERUS-CLUB, ARBUTHNOT,JOHN, POPE,ALEXANDER, SWIFT,JONATHAN, GAY,JOHN, PARNELL,THOMAS AND HARLEY,ROBERT - KERBYMILLER,C, EDITOR. NOTES AND QUERIES. 37 (1), 98-98
RAVEN, J., (1990). The Noble Brothers and Popular Publishing, 1737–89. The Library. s6-12 (4), 293-345
Raven, J., (1989). VIEWPOINT BRITISH HISTORY AND THE ENTERPRISE CULTURE. Past and Present. 123 (1), 178-204
RAVEN, J., (1989). THE MAKING OF ENGLISH READING AUDIENCES, 1790-1832 - KLANCHER,JP. REVIEW OF ENGLISH STUDIES. 40 (157), 125-126
Epstein, J., (1989). UNDERSTANDING THE CAP OF LIBERTY: SYMBOLIC PRACTICE AND SOCIAL CONFLICT IN EARLY NINETEENTH-CENTURY ENGLAND. Past and Present. 122 (1), 75-118
RAVEN, J., (1988). THE PUBLICATION OF FICTION IN BRITAIN AND IRELAND, 1750-70. PUBLISHING HISTORY. 24, 31-47
RAVEN, J., (1988). THE BOOK CULTURE OF A COLONIAL AMERICAN-CITY - PHILADELPHIA BOOKS, BOOKMEN, AND BOOKSELLERS - WOLF,E. TLS-THE TIMES LITERARY SUPPLEMENT (4446), 686-686
RAVEN, J., (1987). IRISH BOOKSELLERS AND ENGLISH WRITERS 1740-1800 - COLE,RC. TLS-THE TIMES LITERARY SUPPLEMENT (4370), 22-22
Raven, JR., (1986). Marts and Early Newspapers in Britain and America. Journal of Newspaper and Periodical History. 2 (2), 2-8
Raven, JR., (1985). Viscount Townshend and the Cambridge Prize for Trade Theory, 1754–1756. The Historical Journal. 28 (3), 535-555
RAY, M., (1985). JOSEPH CONRAD'S THE NIGGER OF THE 'NARCISSUS': A NOTE ON ITS CRITICAL RECEPTION. The Review of English Studies. XXXVI (143), 385-387
Raven, J., (1980). Language, Its Social Context, and the Impact of Educational Home Visitors. Le Langage et l'Homme: Revue de Didactique du Français. 43, 12-42
Raven, J., (1972). Population Movements and Song.. English Dance and Song (EDS). 34, 23-24
Raven, J., (1904). The Source of J. E. Schlegel's Comedy Die Stumme Schönheit. Modern Language Notes. 19 (6), 165-166
Books (15)
(2023). The Oxford History of the Book. Oxford University PressOxford. 0192886894. 9780192886897
(2020). Free Print and Non-Commercial Publishing since 1700. Routledge. 9781138718005
Raven, J., (2018). What is the History of the Book?. John Wiley & Sons. 1509523219. 9781509523214
Raven, J., (2015). Introduction. Palgrave Macmillan UK. 9781349506583
(2015). Lost Mansions. Palgrave Macmillan UK. 9781349506583
Raven, J., (2014). Bookscape: Geographies of Printing and Publishing in London before 1800. The British Library. 9780712357333
Raven, J., (2014). Publishing Business in Eighteenth-Century England. Boydell Press. 9781843839101
Nicholls, L., Piergrossi, JC., Daniel, M. and Gibertoni, CDS., (2013). Introduction. Wiley. 9780470655863
Howsam, L. and Raven, J., (2011). Books between Europe and the Americas Connections and Communities, 1620-1860. Palgrave Macmillan. 0230285678. 9780230285675
Raven, J., (2007). The business of books: Booksellers and the English book trade 1450-1850. Yale University Press. 9780300122619
Raven, J., (2004). Lost libraries: The destruction of great book collections since antiquity. 9781403921192
Raven, J., (2002). London Booksellers and American Customers: Transatlantic Literary Community and the Charleston Library Society, 1748-1811. University of South Carolina Press. 9781570034060
Raven, J., (1987). British Fiction 1750-1770: A Chronological Check-List of Prose Fiction Printed in Britain and Ireland. University of Delaware Press
Raven, J., (1978). Victoria's Inferno: Songs of the Old Mills, Mines, Manufactories, Canals and Railways. Broadside
Raven, J., (1978). The Folklore of Staffordshire. Batsford
Book chapters (36)
Raven, J. and Proot, J., (2023). Renaissance and Reformation. In: The Oxford History of the Book. Oxford University PressOxford. 128- 159. 0192886894. 9780192886897
Raven, J., (2023). Introduction. In: The Oxford History of the Book. Oxford University PressOxford. 1- 17. 0192886894. 9780192886897
James, R., (2020). Sent to the Wilderness: Mission Literature in Colonial America. In: Free Print and Non-Commercial Publishing since 1700. Routledge. 135- 161. 9781138718005
Raven, J., (2020). Print for Free: Unsolicited Literature in Comparative Perspective. In: Free Print and Non-Commercial Publishing since 1700. Routledge. 1- 28. 9781138718005
Raven, J. and O'Brien, K., (2018). Production. In: The Oxford History of the Novel in English: Volume 2: English and British Fiction 1750-1820. Oxford University Press. 3- 28. 9780199574803
Raven, J., (2017). Investing in books: The supremacy of the Booksellers. In: The History of the Book in the West: 1700-1800: Volume III. Ashgate Publishing Co.. 253- 292. 9780754627685
Raven, J., (2016). Non-metropolitan printing and business in Britain and Ireland between the sixteenth and eighteenth centuries. In: Print Culture Histories Beyond the Metropolis. University of Toronto Press. 29- 53. 9781442650626
Raven, J., (2016). Debating the Lottery in Britain c. 1750-1830. In: Random Riches: Gambling Past and Present. Editors: Zollinger, M., . Routledge. 87- 104. 9781472470041
Raven, J., (2015). The demolished mansions of essex and the marks hall estate: Reconstruction and the heritage of loss. In: Lost Mansions: Essays on the Destruction of the Country House. 107- 124. 9781137520760
Raven, J., (2015). Introduction. In: Lost Mansions. Palgrave Macmillan. 1- 22. 9781137520760
Raven, J., (2015). Distribution: The transmission of books in Europe and its colonies: Contours, cautions, and global comparisons. In: The Book Worlds of East Asia and Europe, 1450-1850: Connections and Comparisons. Hong Kong University Press. 147- 180. 9789888208081
Raven, J., (2015). Country houses and the beginnings of bibliomania. In: The intellectual culture of the English country house, 1500?1700. Editors: Dimmock, M., Hadfield, A. and Healey, M., . Manchester University Press. 0-7190-9020-2. 978-0-7190-9020-2
Raven, J., (2015). Printing and Printedness. In: The Oxford Handbook of Early Modern European History, 1350-1750: Volume I: Peoples and Place. Editors: Scott, H., . Oxford University Press. 978-0199597253
Raven, J., (2014). 'Print Culture' and the Perils of Practice. In: New Directions in Book History. Palgrave Macmillan (London). 218- 237. 9781137415318
Raven, J., (2014). The industrial revolution of the book. In: The Cambridge Companion to the History of the Book. Cambridge University Press. 143- 161. 9781107625099
Raven, JR., (2014). From Worcester to Longmans: Devising the History of the Book. In: The Age of Asa Lord Briggs, Public Life and History in Britain since 1945. Editors: Taylor, M., . Palgrave Macmillan. 1137392576. 9781137392572
Raven, JR. and Howsam, L., (2011). Introduction. In: Books between Europe and the Americas Connections and Communities, 1620-1860. Editors: Raven, J. and Howsam, L., . Palgrave Macmillan. 1- 22. 978-1-349-33074-4
Raven, J., (2011). Classical Transports: Latin and Greek Texts in North and Central America before 1800. In: Books between Europe and the Americas Connections and Communities, 1620-1860. Editors: Raven, J. and Howsam, L., . Palgrave Macmillan. 157- 186. 9780230285675
Raven, J., (2009). The book as a commodity. In: The Cambridge History of the Book in Britain. Cambridge University Press. 83- 117. 9780521810173
Raven, J., (2009). London and the central sites of the English book trade. In: The Cambridge History of the Book in Britain. Cambridge University Press. 291- 308. 9780521810173
Hall, DD., Bidwell, J. and Raven, J., (2009). The atlantic world. In: A History of the Book in America. 152- 198. 9780807858264
Raven, J., (2007). Social Libraries and Library Societies in Eighteenth-Century North America. In: Institutions of Reading: The Social Life of Libraries in the United States. University of Massachusetts Press. 24- 52. 9781558495913
Raven, J., (2006). Britain, 1750-1830. In: The Novel: Volume 1: History, Geography, and Culture. Princeton University Press. 429- 454. 9780691049472
Raven, J., (2006). La Circulation du livre et les classiques: L'Antiquité et les bibliothèques américaines avant 1820. In: D'une Antiquité l'autre: La Littérature antique classique dans les bibliothèques du XVe au XIXe siècle. ENS Éditions. 199- 215. 9782847880922
Raven, J., (2006). Libraries for sociability: the advance of the subscription library. In: The Cambridge History of Libraries in Britain and Ireland. Cambridge University Press. 239- 263. 0521858089. 9780521792745
Raven, J., (2005). Book Production. In: The Cambridge Edition of the Works of Jane Austen: Jane Austen in Context. Cambridge University Press. 194- 203. 9780521826440
Raven, J., (2005). Publishing and Bookselling, 1660-1780. In: The Cambridge History of English Literature, 1660-1780. Cambridge University Press. 13- 36. 9780521781442
Raven, J., (2005). The Promotion and Constraints of Knowledge: The Changing Structure of Publishing in Victorian Britain. In: The Organisation of Knowledge in Victorian Britain. British Academy. 0197263267. 9780197263266
Raven, J., (2005). Publishing and bookselling 1660–1780. In: The Cambridge History of English Literature, 1660–1780. Cambridge University Press. 11- 36. 0521781442. 9780521781442
Raven, J., (2003). Location, Size, and Succession: The Bookshops of Paternoster Row before 1800. In: The London Book Trade: Topographies of Print in the Metropolis from the Sixteenth Century. Oak Knoll Press. 89- 126. 9781584561323
Raven, J., (2003). The Anonymous Novel in Britain and Ireland, 1750-1830. In: The Faces of Anonymity: Anonymous and Pseudonymous Publications from the Sixteenth to the Twentieth Century. Palgrave Macmillan (London). 141- 166. 9780312295301
Raven, J., (2001). The Book Trades. In: Books and Their Readers in Eighteenth-Century England: New Essays. Continuum International Publishing Group. 1- 34. 9780826467171
Raven, J., (2000). The Atlantic World: Part Three, The Importation of Books in the Eighteenth Century. In: A History of the Book in America, Volume 1: The Colonial Book in the Atlantic World. Cambridge University Press. 183- 198. 9780521482561
Raven, J., (1996). From Promotion to Proscription: Arrangements for Reading and Eighteenth-Century Libraries. In: The Practice and Representation of Reading in England. Cambridge University Press. 175- 201
Raven, J., (1994). Modes of Reading and Writing in the Eighteenth-Century Private Library. In: Lesen und Schreiben im 17. und 18. Jahrhundert. Gunter Narr Verlag. 49- 60. 9783823345558
Raven, J., (1982). Language in Its Social Context and the Role of Educational Home Visitors. In: Language and Learning in Home and School. Heinemann Educational. 78- 130
Conferences (1)
(2004). Lost Libraries
Other (1)
(1996).The Practice and Representation of Reading in England,Cambridge University Press
Grants and funding
2012
Rescuing and Presentin Lost Heritage: Promoting Public Engagement with Marks Hall and the World of the VanishedCountry House
Economic & Social Research Council
Chance and Containment: State Lotteries in Britain and Europe c 1600-1850
Leverhulme Trust
Contact