People
Dr Holly Pester
Senior Lecturer
Department of Literature Film and Theatre Studies (LiFTS)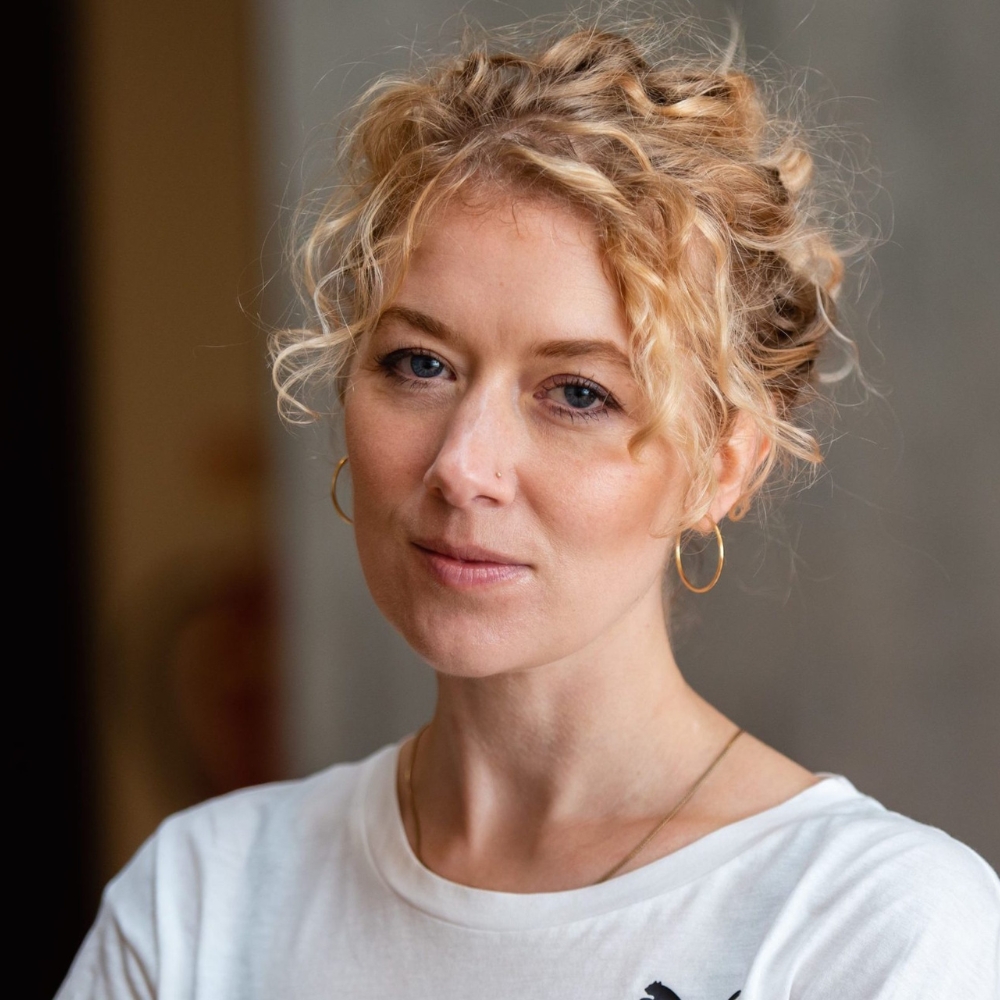 Email

hpester@essex.ac.uk

Telephone

+44 (0) 1206 874029

Location

5NW.4.17, Colchester Campus

Academic support hours

Wednesday 9am-11am
Profile
Biography
I am poet and scholar working in experimental forms of lyric and performance texts. I have published works of creative and critical writing in the field of contemporary poetics and on forms of practice-based research methodologies.
Qualifications
I have a PhD in English from Birkbeck, University of London where I worked with Professor Carol Watts. My thesis (completed in 2014) was titled, 'Making Speech Matter: Recurring Mediations of Sound Poetics in the Contemporary Field'.
Research and professional activities
Research interests
Feminist experimental writing (poetry and prose)
Archive theory and forms of archive research
Innovative methods of practice-based research
Writing on and about and with dreams, hallucinations, daydreaming, voice, non-linguistic sounds, nonsense, body, sexuality, posture, radical politics
Current research
My current research is into lullabies as they relate to the body, voice, the politics of care.
Conferences and presentations
Latent Resources in Contemporary Poetry
Invited presentation, Conference, Poetics of the Commons, Sheffield, United Kingdom, 22/5/2019
Comic Timing in the Poetic Line
Conference, Gestures: writing that moves between, Manchester, United Kingdom, 15/2/2019
Drops, Pitches and Break in Civic Delivery
Keynote presentation, Conference, Sound and Silence, London, United Kingdom, 8/6/2018
Gossip and Plots
Invited presentation, Keynote presentation, Event, Witchy Methodologies, London, United Kingdom, 13/1/2017
Nervousness as Style
Invited presentation, Keynote presentation, Conference, Contemporary Poetry: Thinking and Feeling, Plymouth, United Kingdom, 22/5/2016
'The Epistimological Tactics of Fan Fiction'
'Hannah Weiner and Clairvoyancy as Experimental Method'
Teaching and supervision
Current teaching responsibilities
Origins and Transformations in Literature and Drama (LT111)

Writing for the Radio (LT146)

Text Up Close: Reading for Criticism (LT182)

Writing the Short Story (LT219)

Dreaming and Writing (LT342)

Creative Writing: Oulipo and the Avant Garde (LT359)

The Humanities Graduate: Future Pathways (LT705)

Independent Creative Writing Project (LT832)

Research Methods in Literary and Cultural Analysis (LT901)

Oulipian Practice (LT910)

Creative Writing Workshop (LT911)

Dissertation (LT981)

Dissertation: MA Film Studies (LT983)

Dissertation - Wild Writing (LT988)

Poetry: A Very Short Introduction (LT143)
Previous supervision Eliza Jane O'toole
Thesis title:
In Deed; Land Cleaved: A Poetic and Etymological Enquiry Into Land Lore and Law.
Degree subject:
Creative Writing
Degree type:
Doctor of Philosophy
Awarded date:
27/4/2020 Penelope Claire Simpson
Thesis title:
'Bone Seeds: The Creation of a Novel From an Interdisciplinary Writing Practice, in Dialogue with Walter Benjamin's Denkbild, to Reimagine Narratives of Aftermath.'
Degree subject:
Creative Writing
Degree type:
Doctor of Philosophy
Awarded date:
24/7/2019 Simon Peter Everett
Thesis title:
Tamám: Trace, Reinterpretation and the Periphery of Poetic Translation.
Degree subject:
Creative Writing
Degree type:
Doctor of Philosophy
Awarded date:
5/7/2019
Publications
Contact
Academic support hours:
Wednesday 9am-11am