People
Professor Renos Papadopoulos
Professor
Department of Psychosocial and Psychoanalytic Studies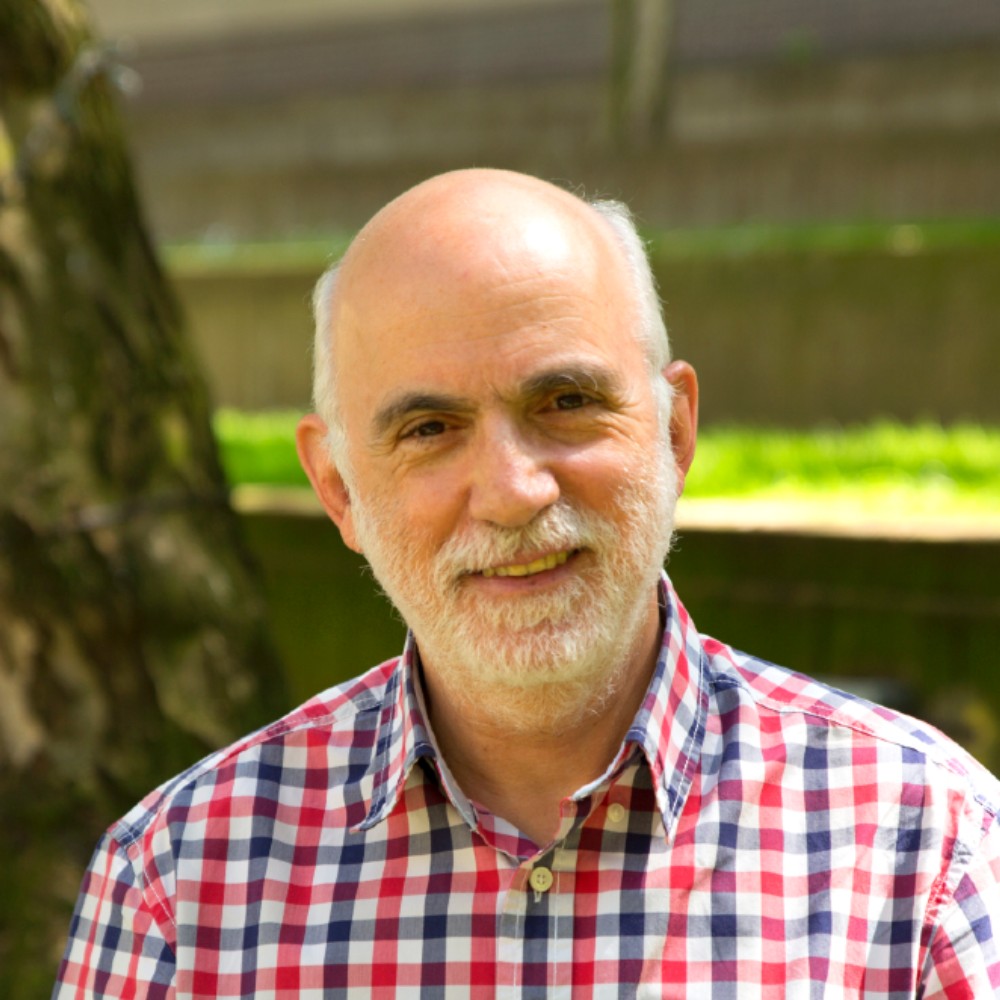 Profile
Biography
Founder and Director of the 'Centre for Trauma, Asylum and Refugees', founder and Course Director of the MA and PhD in 'Refugee Care'. A member of the 'Human Rights Centre', of the 'Transitional Justice Network' and of the 'Armed Conflict and Crisis Hub' all at the University of Essex. Honorary Clinical Psychologist and Systemic Family Psychotherapist at the Tavistock Clinic. He is a practising Clinical Psychologist, Family Therapist and Jungian Psychoanalyst, who also has been involved in the training and supervision of these three specialists. As consultant to the United Nations and other organisations, he has been working with refugees, tortured persons and other survivors of political violence and disasters in many countries. He lectures and offers specialist trainings internationally and his writings have appeared in 15 languages. Recently, he was given Awards by the European Family Therapy Association for Life-time 'Outstanding contribution to the field of Family Therapy and Systemic Practice', by the University of Essex for the 'Best International Research Impact', and by two Mexican Foundations for his 'exceptional work with vulnerable children and families in Mexico'.  Currently, supervising the following PhD research: 1. Federica Micoli: Psychosocial approaches to the Human Rights of Asylum Seekers and Refugees, with a particular focus on the situation in South Africa. 2. Daniela Peruzzo: Narrative in Asylum Seeking: A Conceptual and Empirical Analysis. 3. Helena Delgado Da Silveira Ramos: 'Home' and Migration Experiences; a Conceptual and Empirical Investigation. 4. Mandy Fealy: The 'Good Enough Survivor': Strategies for preparing organisations and employees for Collective Traumas. 5. Christos Peristianis (co-supervisor): 'Remembering Refugeehood': Memory and transmission in an extended family of Greek Cypriot refugees. 6. Efsevia Koutantou: Psychosocial Dimensions of Subjectivity in Greek young adults during the austerity crisis: what place does 'family' have? PhD Theses supervised in the recent past: 1. Shiho Miyagi: Images and Narratives of Development in Analytical Psychology. 2. Nick Lewin: Conflict in the Collective: C.G. Jung's Theory of the Collective Unconscious and its Use in His Explanation of International Politics and the Causes of War. 3. Clare Wilde: Myth-Representation; Language as Other? 4. Anastasia Yiannakou: Migration and Resilience; A Jungian Perspective. 5. Nick Stratton: Analytical Psychology and Learning Theory. 6. Angela Loulopoulou: The Refugee Experience and Positive Psychology; Shifting Perceptions and Attitudes. 7. Leslie Gardner: C.G. Jung and G.B. Vico: An Exploration in Rhetoric. 8. Byron Gaist: Creative Suffering and the Wounded Healer; Exploring the Interface of Analytical Psychology and Christian Theology, with reference to Countertransference Dynamics in Psychotherapy and Eastern Orthodox Spiritual Direction. 9. Angeliki Yiassemides: Jung and Time. 10. Craig Stephenson: The Concept and Process of 'Possession' in Jungian Psychology. 11. Judith Moscu: The Unconscious and the Bible: An analysis of Pentateuchal excerpts in the light of Matte Blanco's bi-logical approach. 12. Zibiah Alfred: Constructing refugee narratives; an investigation of a Refugee Communities History Project. 13. Ana Ljubinkovic (co-supervised): The Victims of Humanitarian Intervention: a study of the psychosocial impact of the involvement of the 'United Nations Operation in Somalia'. 14. Edward Martin (co-supervised): Fire and Brimstone in the consulting Room. An Analytical Psychological Perspective on the Protestant Fundamentalist Concept of Hell. 15. Fiona Ross (co-supervised): Jungian Contributions to the Theoretical Understanding of Perversion. 16. David Vincent: The Working Theories of Group-analytic Psychotherapists. Exploring the Impact of Foulksian Group Analytic approach. 17. Georg Nicolaus: The Understanding of the Person in C.G. Jung's Psychology and Nikolai Berdyaev's Philosophy. 18. Aleka Alexopoulou: Using 'Archetypal Family Therapy' for meta-analysing family therapy procedures applied in single-parent families of depressed children. 19. Grigorios Tympas: Individuation and 'Theosis': The Dynamics of Psychological and Spiritual Development in C.G. Jung and Maximus the Confessor. 20. Monica Luci: Torture as a no man's land of mind. 21. Metasebia Tadesse: Constructing Identities among Unaccompanied Asylum Seeking Adolescents in exile. 22. Robin Tu: Surviving suicide and autobiographical performance; a Jungian exploration using applied theatre. 23. Giulia Zucca: Exploring the complexity of the refugee experience; Towards an embodied narration 24. Margaret Sesay: Factors that lead to positive responses (resilience and adversity-activated development) of Sierra Leonean refugee women living in the UK. 25. Elisabeth Iberni: Attachment theory and analytical psychology. An exploration in a cross-cultural perspective: the case of post-conflict Kosovo. 26. Gülenbaht Sentürk: The Impact of Involuntary Dislocation on Bulgarian Turkish Couples: A Psychosocial Approach from a Psychoanalytic Perspective. 27. David Alexander: Orthodox Christian Spirituality and Existential Approaches to Combat-Related Trauma. 28. Mustafa Qossoqsi: Intergenerational Psychosocial Effects of the Nakbah: Narratives of Trauma and Resilience. 29. Fani Chondrou: The Effects of Refugeedom on Adolescents in Greece and the UK: Negative Responses, Resilience and Adversity-Activated Development.
Appointments
University of Essex
Director, Centre for Trauma, Asylum and Refugees (2007 - present)
Research and professional activities
Research interests
Involuntary dislocation (forced migration), trauma and refugees
Working with survivors of violence (torture) and disasters
Psychosocial humanitarian interventions
Psychosocial perspectives on Human Rights
The interface between Analytical Psychology and systems, family therapy, and culture
Epistemology of therapeutic endeavours
Academic and professional interface with Eastern Orthodox Christianity.
Teaching and supervision
Current teaching responsibilities
Approaches to War, Culture and Society (HR962)

Human Rights: Theories and Applications (HU901)

Trauma and Recovery: A Psychodynamic Approach (PA223)

Contexts of the Refugee Experience (PA931)

Psychosocial Perspectives on Human Rights (PA932)

Selected Applications of Analytical Psychology (PA974)

Dissertation - MA Refugee Care (PA982)
Publications
Grants and funding
2018
Psychosocial training and support for unaccompanied migrant/refugee children and young persons in Mexico
University of Essex
2016
Psychosocial work at St Moses Rehabilitation Centre, Sierra Leone
University of Essex
2015
Working with Adversity Survivors in the Pacific Rim and Beyond: Trauma, Resilience....
Economic & Social Research Council
2010
Training Workshops - Systemic and Family Counselling
International Organisation of Migration
2009
EVASP Project
International Organisation of Migration