People
Dr Megan Klabunde
Lecturer
Department of Psychology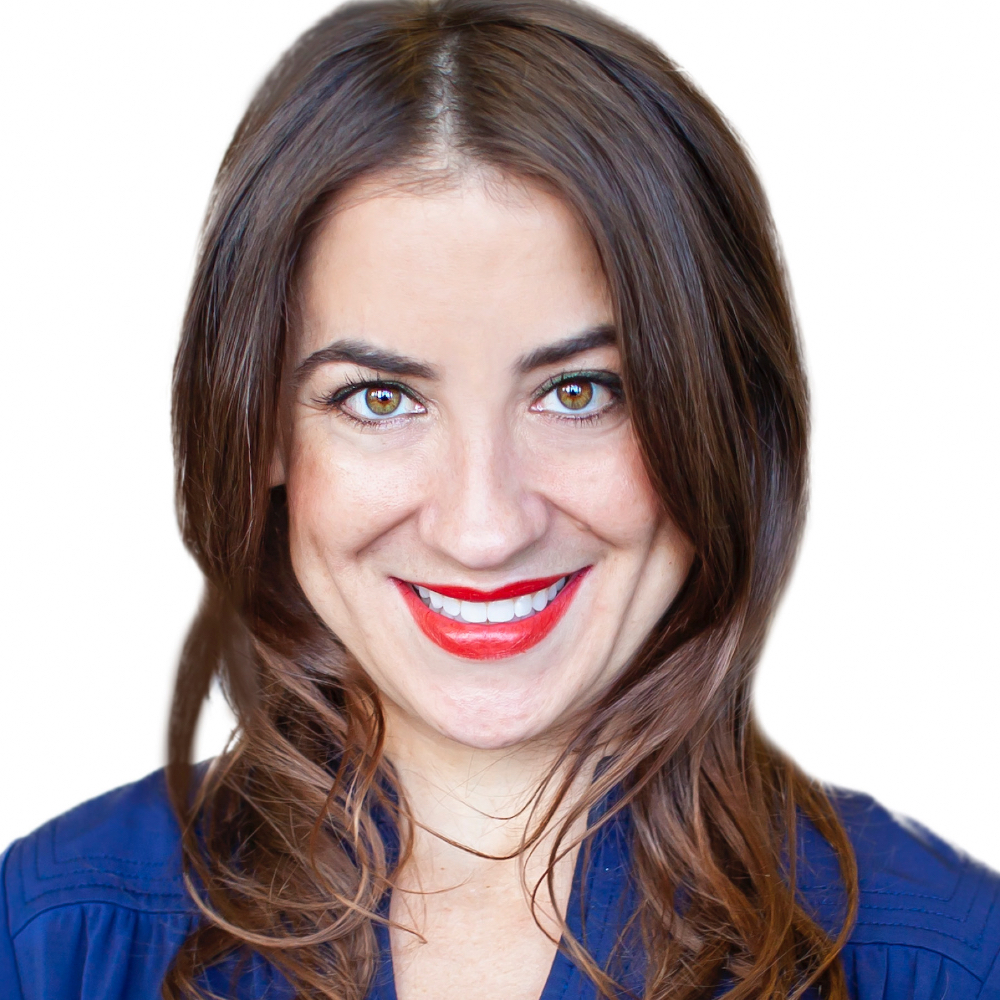 Email

m.klabunde@essex.ac.uk

Telephone

+44 (0) 1206 873733

Location

2.729, Colchester Campus

Academic support hours

Please email Dr Klabunde to arrange an appointment.
Profile
Biography
In short, Dr. Megan Klabunde is an embodiment researcher. She studies how our brain processes and perceives information from within our bodies. This focus on internal body sensations is what psychology and neuroscience call interoception. Dr Klabunde specifically examines how children and young people process internal body information and how their brain development changes these processes over time. Additionally, the factors that influence interoceptive development, such as environmental and genetic interactions are also studied. Dr Klabunde also looks at how genetics, one's sex, stress/trauma and relationships influence interoception. How we perceive information from our bodies also has profound effects on how we process our emotions, empathise, and connect with one another. It also significantly influences our mental and physical health. Furthermore, humans appear to learn how to process information from within our bodies through our human relationships. Early childhood relationships are especially important, but other significant relationships from throughout the lifespan may also influence how we trust and perceive our bodies. Dr Klabunde believes that 1) better understanding, listening to, respecting and trusting our bodies and 2) safe/trusting, appropriately responsive and loving relationships (healthy human connection) will radically improve the health, happiness and wellbeing of individuals and society as a whole. She is ultimately passionate about helping children and young people develop loving and respectful relationships with their own and other people's bodies. Technically, as a neuroscientist, clinical and health psychologist, Dr Klabunde uses advanced research methods such as multi-modal neuroimaging, psychophysiology and neurobehavioral assessments to focus on typical and atypical childhood neurodevelopment. Her work implements state of the art acquisition tools and analyses in order to study the developing structure and function of the brain. She primarily relies upon functional and structural magnetic resonance imaging (MRI) and functional near infrared spectroscopy for brain imaging acquisition. To analyse brain imaging data, she uses advanced procedures such as functional, physiological, effective and multivariate connectivity analyses, mixed modeling and machine learning tools. As a dually registered health psychologist and clinical psychologist by the HCPC and her prior post as an attending (consultant) psychologist at Stanford University, Dr Klabunde is an international expert in working with children and young people impacted by various psychiatric, neurogenetic and medical disorders that are associated with interoceptive deficits. She relies upon the deep knowledge gained by successfully treating with hundreds of children and young people to design research studies and translate the new knowledge gained from these studies to improve the sense of embodiment in children/young people and their relationships with one another.
Qualifications
PhD Psychology Alliant International Unviersity, (2011)

Post-Doctoral Research Scholar- Applied Developmental Neuroscience Stanford University School of Medicine, (2016)

NIMH T32 Post-Doctoral Fellow Stanford University School of Medicine, (2012)

Health Psychologist PYL37986 Health and Care Professions Council,

Clinical Psychologist PYL37986 Health Care Professions Council,
Appointments
University of Essex
Lecturer, University of Essex (3/1/2019 - present)
Other academic
Lecturer, University of Essex (1/1/2019 - present)

Clinical Assistant Professor, Stanford University School of Medicine (1/2/2018 - 31/12/2018)

Instructor, Psychiatry and Behavioral Sciences, Stanford University School of Medicine (1/4/2016 - 1/2/2018)

NIMH T32 Post-Doctoral Scholar in Developmental Neuroscience, Stanford University School of Medicine (1/9/2012 - 31/3/2016)

Paediatric (Child Health) Psychology Post-Doctoral Fellow, Stanford University School of Medicine (1/8/2011 - 31/8/2012)

American Psychological Association Internship in Child and Adolescent Psychology, Children's Hospital Colorado (1/6/2010 - 1/6/2011)

Child and Adolescent Psychology Internship, Rady Children's Hospital (1/8/2009 - 31/5/2010)

Professional Research Associate, Department of Psychiatry, University of California, San Diego (1/8/2007 - 31/5/2010)
Research and professional activities
Research interests
Interoception
Neurodevelopment
fNIRS
fMRI
Social Cognition
Adolescence
Interoceptive Development
Mental Health Development
Somatic Symptoms in Children
Teaching and supervision
Current teaching responsibilities
Applied Psychology (PS118)

The Neuroscience of Human Nature (PS495)

Psychopathology (PS504)

Advanced Brain and Behaviour (PS943)

Research Experience (PS944)

Numerical Methods in Cognitive Neuroscience (PS948)

Theory and Methods in Cognitive Neuroscience and Neuropsychology (PS949)

Brain and Behaviour (PS411)

Enhancing employability and career planning (PS417)

Advanced employability skills and career progression (PS492)

Positive Psychology: The Science of Well-Being (PS510)
Publications
Journal articles (17)
Khalsa, SS., Adolphs, R., Cameron, OG., Critchley, HD., Davenport, PW., Feinstein, JS., Feusner, JD., Garfinkel, SN., Lane, RD., Mehling, WE., Meuret, AE., Nemeroff, CB., Oppenheimer, S., Petzschner, FH., Pollatos, O., Rhudy, JL., Schramm, LP., Simmons, WK., Stein, MB., Stephan, KE., Van den Bergh, O., Van Diest, I., von Leupoldt, A., Paulus, MP., Ainley, V., Al Zoubi, O., Aupperle, R., Avery, J., Baxter, L., Benke, C., Berner, L., Bodurka, J., Breese, E., Brown, T., Burrows, K., Cha, Y-H., Clausen, A., Cosgrove, K., Deville, D., Duncan, L., Duquette, P., Ekhtiari, H., Fine, T., Ford, B., Garcia Cordero, I., Gleghorn, D., Guereca, Y., Harrison, NA., Hassanpour, M., Hechler, T., Heller, A., Hellman, N., Herbert, B., Jarrahi, B., Kerr, K., Kirlic, N., Klabunde, M., Kraynak, T., Kriegsman, M., Kroll, J., Kuplicki, R., Lapidus, R., Le, T., Hagen, KL., Mayeli, A., Morris, A., Naqvi, N., Oldroyd, K., Pané-Farré, C., Phillips, R., Poppa, T., Potter, W., Puhl, M., Safron, A., Sala, M., Savitz, J., Saxon, H., Schoenhals, W., Stanwell-Smith, C., Teed, A., Terasawa, Y., Thompson, K., Toups, M., Umeda, S., Upshaw, V., Victor, T., Wierenga, C., Wohlrab, C., Yeh, H-W., Yoris, A., Zeidan, F., Zotev, V. and Zucker, N., (2018). Interoception and Mental Health: A Roadmap. Biological Psychiatry: Cognitive Neuroscience and Neuroimaging. 3 (6), 501-513
Klabunde, M., Collado, D. and Bohon, C., (2017). An interoceptive model of bulimia nervosa: A neurobiological systematic review. Journal of Psychiatric Research. 94, 36-46
Klabunde, M., Weems, CF., Raman, M. and Carrion, VG., (2017). The moderating effects of sex on insula subdivision structure in youth with posttraumatic stress symptoms. Depression and Anxiety. 34 (1), 51-58
de Morree, A., Collman, F., Gordon, C. and Klabunde, M., (2017). United we stand. Nature. 549 (7673), 555-555
Klabunde, M., Saggar, M., Hustyi, KM., Kelley, RG., Reiss, AL. and Hall, SS., (2015). Examining the neural correlates of emergent equivalence relations in fragile X syndrome. Psychiatry Research: Neuroimaging. 233 (3), 373-379
Klabunde, M., Saggar, M., Hustyi, KM., Hammond, JL., Reiss, AL. and Hall, SS., (2015). Neural correlates of self-injurious behavior in Prader-Willi syndrome. Human Brain Mapping. 36 (10), 4135-4143
Weems, CF., Klabunde, M., Russell, JD., Reiss, AL. and Carrión, VG., (2015). Post-traumatic stress and age variation in amygdala volumes among youth exposed to trauma. Social Cognitive and Affective Neuroscience. 10 (12), 1661-1667
Dold, M., Aigner, M., Klabunde, M., Treasure, J. and Kasper, S., (2015). Second-generation antipsychotic drugs in anorexia nervosa: A meta-analysis of randomized controlled trials. Psychotherapy and Psychosomatics. 84 (2), 110-116
Darcy, AM., Fitzpatrick, KK., Manasse, SM., Datta, N., Klabunde, M., Colborn, D., Aspen, V., Stiles-Shields, C., Labuschagne, Z., Le Grange, D. and Lock, J., (2015). Central coherence in adolescents with bulimia nervosa spectrum eating disorders. International Journal of Eating Disorders. 48 (5), 487-493
Klabunde, M., Acheson, DT., Boutelle, KN., Matthews, SC. and Kaye, WH., (2013). Interoceptive sensitivity deficits in women recovered from bulimia nervosa. Eating Behaviors. 14 (4), 488-492
Strigo, IA., Matthews, SC., Simmons, AN., Oberndorfer, T., Klabunde, M., Reinhardt, LE. and Kaye, WH., (2013). Altered insula activation during pain anticipation in individuals recovered from anorexia nervosa: Evidence of interoceptive dysregulation. International Journal of Eating Disorders. 46 (1), 23-33
Powers, PS., Klabunde, M. and Kaye, W., (2012). Double-blind placebo-controlled trial of quetiapine in anorexia nervosa. European Eating Disorders Review. 20 (4), 331-334
Duvvuri, V., Cromley, T., Klabunde, M., Boutelle, K. and Kaye, WH., (2012). Differential weight restoration on olanzapine versus fluoxetine in identical twins with anorexia nervosa. International Journal of Eating Disorders. 45 (2), 294-297
Book chapters (1)
(2013). A Collaborative Approach to Eating Disorders. In: A Collaborative Approach to Eating Disorders. Routledge. 35- 51. 9780415581455
Conferences (2)
Carrion, VG., Klabunde, M., Weems, CF., Ramen, M. and Reiss, AL., (2014). Insula Measures and Emotional Cognitive Interplay in Youth with Post-Traumatic Stress Symptoms: Does Gender Matter?
Oberndorfer, TA., Frank, GK., Simmons, A., Klabunde, M., Paulus, MR. and Kaye, WH., (2008). Increased insula response to sucrose stimulation in recovered bulimic women
Contact
Academic support hours:
Please email Dr Klabunde to arrange an appointment.