People
Dr Megan Klabunde
Lecturer
Department of Psychology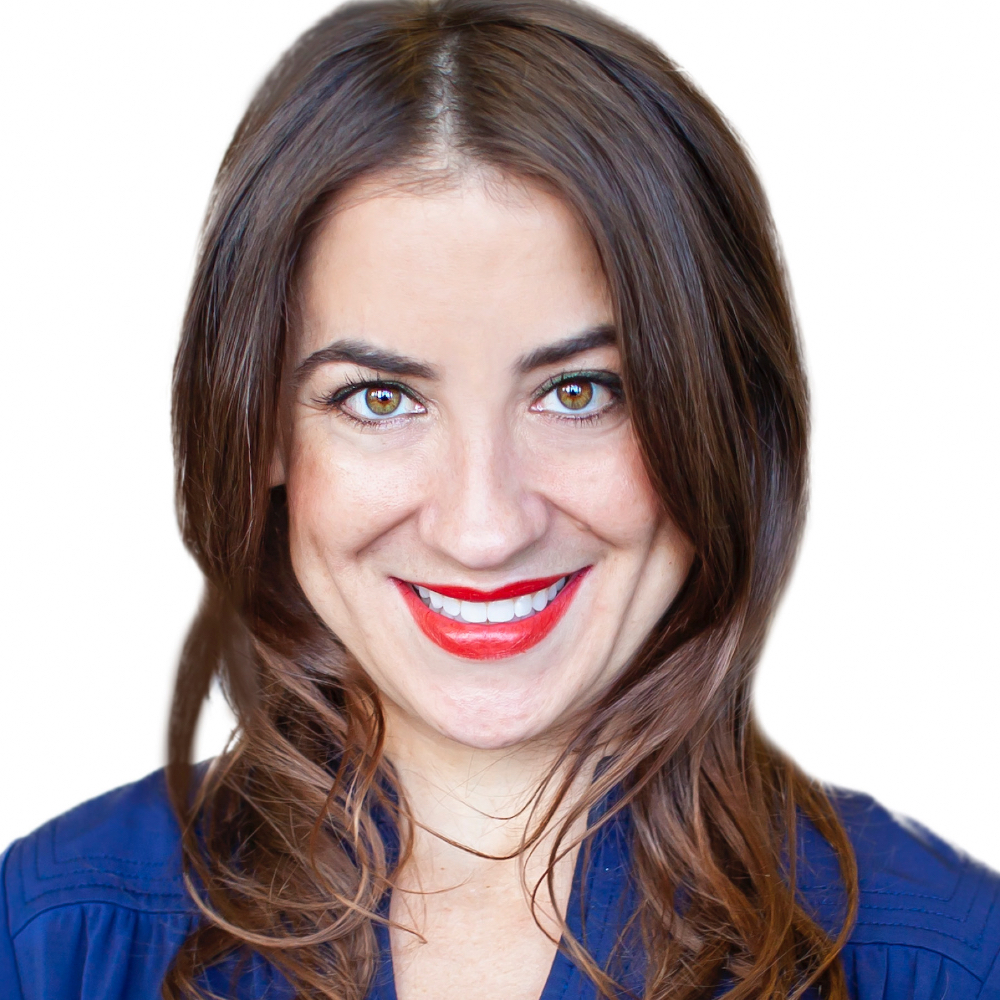 Profile
Biography
Dr. Klabunde is a developmental neuroscientist that examines typical neurodevelopment and the development of psychopathology in children and adolescents. Her research examines the how one senses their body cues (interoception) and its role in emotion processing, empathy and the development of psychiatric symptoms. Additionally, Dr. Klabunde studies early life social interactions -specifically parent-child empathetic interactions/attachment- on interoceptive and psychopathology development. To conduct her research, she uses functional Near Infrared Spectrosophy (fNIRS), functional and structural Magnetic Resonance Imaging (fMRI and sMRI), physiological monitoring equipment, eye tracking and behavioural tasks.
Qualifications
PhD Psychology Alliant International Unviersity, (2011)

Post-Doctoral Research Scholar- Applied Developmental Neuroscience Stanford University School of Medicine, (2016)

Post-Doctoral Fellow Stanford University School of Medicine, (2012)
Appointments
Other academic
Lecturer, University of Essex (1/1/2019 - present)

Instructor, Psychiatry and Behavioral Sciences, Stanford University School of Medicine (1/4/2016 - 1/2/2018)
Research and professional activities
Research interests
Interoception
Neurodevelopment
Social Cognition
Human Attachment
Emotion
fNIRS
fMRI
Teaching and supervision
Current teaching responsibilities
Applied Psychology (PS118)

Brain and Behaviour (PS411)

Positive Psychology: The Science of Well-Being (PS510)

Advanced Brain and Behaviour (PS943)

Research Experience (PS944)
Publications
Journal articles (13)
Khalsa, SS., Adolphs, R., Cameron, OG., Critchley, HD., Davenport, PW., Feinstein, JS., Feusner, JD., Garfinkel, SN., Lane, RD., Mehling, WE., Meuret, AE., Nemeroff, CB., Oppenheimer, S., Petzschner, FH., Pollatos, O., Rhudy, JL., Schramm, LP., Simmons, WK., Stein, MB., Stephan, KE., Van den Bergh, O., Van Diest, I., von Leupoldt, A., Paulus, MP., Ainley, V., Al Zoubi, O., Aupperle, R., Avery, J., Baxter, L., Benke, C., Berner, L., Bodurka, J., Breese, E., Brown, T., Burrows, K., Cha, Y-H., Clausen, A., Cosgrove, K., Deville, D., Duncan, L., Duquette, P., Ekhtiari, H., Fine, T., Ford, B., Garcia Cordero, I., Gleghorn, D., Guereca, Y., Harrison, NA., Hassanpour, M., Hechler, T., Heller, A., Hellman, N., Herbert, B., Jarrahi, B., Kerr, K., Kirlic, N., Klabunde, M., Kraynak, T., Kriegsman, M., Kroll, J., Kuplicki, R., Lapidus, R., Le, T., Hagen, KL., Mayeli, A., Morris, A., Naqvi, N., Oldroyd, K., Pané-Farré, C., Phillips, R., Poppa, T., Potter, W., Puhl, M., Safron, A., Sala, M., Savitz, J., Saxon, H., Schoenhals, W., Stanwell-Smith, C., Teed, A., Terasawa, Y., Thompson, K., Toups, M., Umeda, S., Upshaw, V., Victor, T., Wierenga, C., Wohlrab, C., Yeh, H-W., Yoris, A., Zeidan, F., Zotev, V. and Zucker, N., (2018). Interoception and Mental Health: A Roadmap. Biological Psychiatry: Cognitive Neuroscience and Neuroimaging. 3 (6), 501-513
Klabunde, M., Collado, D. and Bohon, C., (2017). An interoceptive model of bulimia nervosa: A neurobiological systematic review. Journal of Psychiatric Research. 94, 36-46
Klabunde, M., Weems, CF., Raman, M. and Carrion, VG., (2017). The moderating effects of sex on insula subdivision structure in youth with posttraumatic stress symptoms. Depression and Anxiety. 34 (1), 51-58
de Morree, A., Collman, F., Gordon, C. and Klabunde, M., (2017). United we stand. Nature. 549 (7673), 555-555
Klabunde, M., Saggar, M., Hustyi, KM., Kelley, RG., Reiss, AL. and Hall, SS., (2015). Examining the neural correlates of emergent equivalence relations in fragile X syndrome. Psychiatry Research: Neuroimaging. 233 (3), 373-379
Klabunde, M., Saggar, M., Hustyi, KM., Hammond, JL., Reiss, AL. and Hall, SS., (2015). Neural correlates of self-injurious behavior in Prader-Willi syndrome. Human Brain Mapping. 36 (10), 4135-4143
Weems, CF., Klabunde, M., Russell, JD., Reiss, AL. and Carrión, VG., (2015). Post-traumatic stress and age variation in amygdala volumes among youth exposed to trauma. Social Cognitive and Affective Neuroscience. 10 (12), 1661-1667
Dold, M., Aigner, M., Klabunde, M., Treasure, J. and Kasper, S., (2015). Second-Generation Antipsychotic Drugs in Anorexia Nervosa: A Meta-Analysis of Randomized Controlled Trials. Psychotherapy and Psychosomatics. 84 (2), 110-116
Darcy, AM., Fitzpatrick, KK., Manasse, SM., Datta, N., Klabunde, M., Colborn, D., Aspen, V., Stiles-Shields, C., Labuschagne, Z., Le Grange, D. and Lock, J., (2015). Central coherence in adolescents with bulimia nervosa spectrum eating disorders. International Journal of Eating Disorders. 48 (5), 487-493
Klabunde, M., Acheson, DT., Boutelle, KN., Matthews, SC. and Kaye, WH., (2013). Interoceptive sensitivity deficits in women recovered from bulimia nervosa. Eating Behaviors. 14 (4), 488-492
Strigo, IA., Matthews, SC., Simmons, AN., Oberndorfer, T., Klabunde, M., Reinhardt, LE. and Kaye, WH., (2013). Altered insula activation during pain anticipation in individuals recovered from anorexia nervosa: Evidence of interoceptive dysregulation. International Journal of Eating Disorders. 46 (1), 23-33
Powers, PS., Klabunde, M. and Kaye, W., (2012). Double-Blind Placebo-Controlled Trial of Quetiapine in Anorexia Nervosa. European Eating Disorders Review. 20 (4), 331-334
Duvvuri, V., Cromley, T., Klabunde, M., Boutelle, K. and Kaye, WH., (2012). Differential weight restoration on olanzapine versus fluoxetine in identical twins with anorexia nervosa. International Journal of Eating Disorders. 45 (2), 294-297
Book chapters (1)
Alexander, J., (2013). A Collaborative Approach to Eating Disorders. In: A Collaborative Approach to Eating Disorders. Routledge. 35- 52. 9780203816691
Conferences (1)
Carrion, VG., Klabunde, M., Weems, CF., Ramen, M. and Reiss, AL., (2014). Insula Measures and Emotional Cognitive Interplay in Youth with Post-Traumatic Stress Symptoms: Does Gender Matter?
Contact