People
Dr Sebastian Korb
Senior Lecturer
Department of Psychology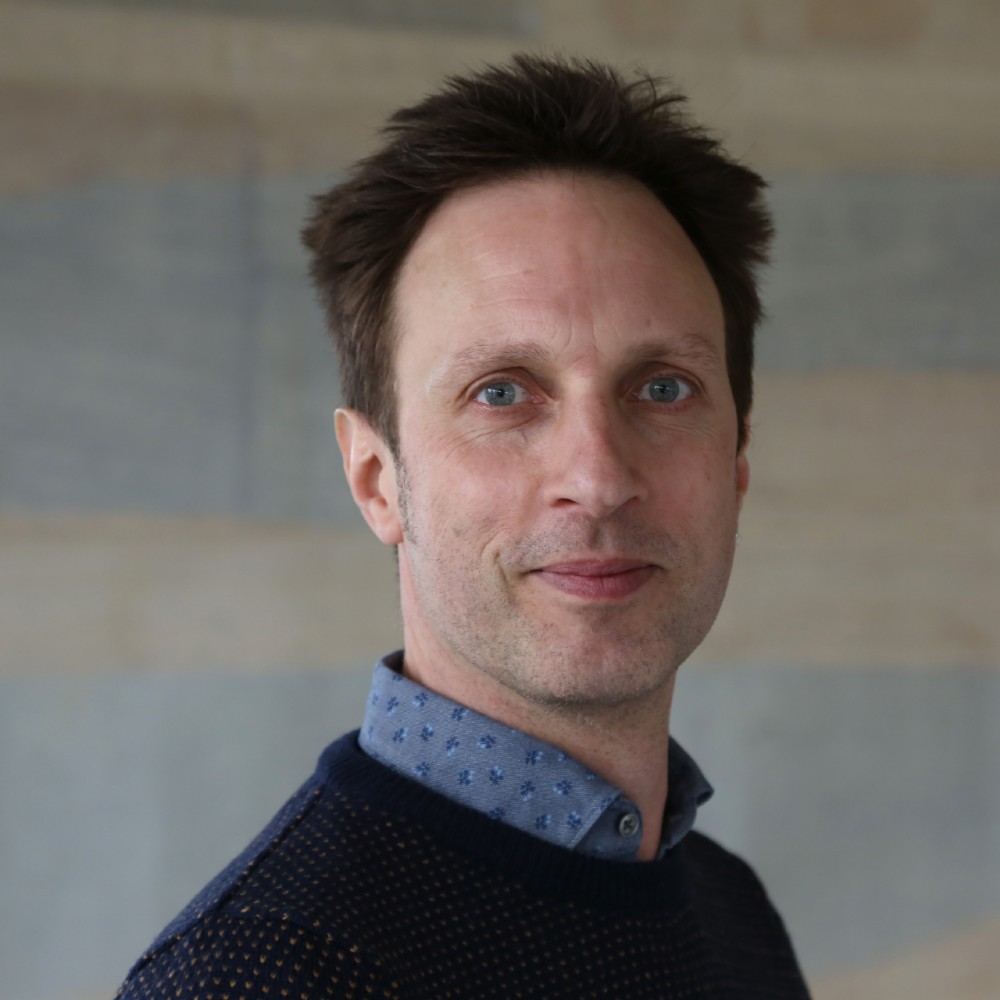 Profile
Biography
I earned a Bachelor's degree in psychology from University of Strasbourg, France, and a Master's degree in Cognitive Neuroscience from Utrecht University, the Netherlands, where I also did an internship with Jack van Honk and Dennis Schutter. I went on to get a Ph.D in experimental psychology from Geneva University, under the supervision of Didier Grandjean and Klaus Scherer. A fellowship for prospective researchers from the Swiss National Science Foundation allowed me to do a 2-year postdoc with Paula Niedenthal (and spend time in Richard Davidson's lab) at the University of Wisconsin-Madison, USA. Afterwards I moved to the laboratory of Raffaella Rumiati in the Neuroscience department at the International School for Advanced Studies (SISSA) in Trieste, Italy. I then spent 3 years as a postdoc in the Psychology department at the University of Vienna, Austria, where I mainly studied the neural bases of primary and social reward in a project with Giorgia Silani and Chris Eisenegger. In 2019 I became PI of a Stand-Alone grant by the Austrian Science Fund (FWF) to investigate the role of facial feedback in emotion recognition using neuromuscular electric stimulation. Since January 2020 I am a lecturer at the Department of Psychology of the University of Essex.
Qualifications
PhD University of Geneva, (2010)

MSc Utrecht University, (2006)

BSc University of Strasbourg, (2004)
Appointments
University of Essex
Lecturer, Psychology, University of Essex (1/1/2020 - present)
Other academic
Postdoc, Psychology, University of Vienna (16/9/2016 - 31/12/2019)

Postdoc, Neuroscience, International School for Advanced Studies (1/9/2014 - 15/9/2016)

Research Associate, Psychology, University of Wisconsin–Madison (1/4/2014 - 30/6/2014)

Postdoc, Psychology, University of Wisconsin–Madison (1/4/2012 - 31/3/2014)

Postdoc, Swiss Center for Affective Sciences, University of Geneva (1/1/2011 - 31/3/2012)
Research and professional activities
Research interests
Embodiment in facial emotion recognition
I am particularly interested in understanding how proprioceptive information about our own body (e.g. facial feedback) is generated and how it contributes to processing, recognition, and awareness of emotions in others (e.g. facial expressions). When focusing on the face, this line of research requires understanding the psychological processes and neural substrates underlying the perception and production of facial expressions, as well as visuo-proprioceptive multisensory integration.
Key words: embodiment
Teaching and supervision
Current teaching responsibilities
Experiencing Emotion (PS103)

The Neuroscience of Human Nature (PS495)

Special Topics in Individual Differences and Developmental Psychology (PS938)

Advanced Brain and Behaviour (PS943)
Publications
Publications (8)
Efthimiou, TN., Baker, J., Elsenaar, A., Mehu, M. and Korb, S., Smiling and frowning induced by facial neuromuscular electrical stimulation (fNMES) modulate felt emotion and physiology
Rocha, M., Grave, J., Korb, S., Parma, V., Semin, GR. and Soares, S., (2023). Emotional self-body odours do not influence the access to visual awareness by emotional faces
Baker, J., Efthimiou, TN., Scherer, R., Gartus, A., Elsenaar, A., Mehu, M. and Korb, S., (2023). Measurement of the N170 during facial neuromuscular electrical stimulation (fNMES)
Massaccesi, C., Korb, S., Götzendorfer, S., Chiappini, E., Willeit, M., Lundström, JN., Windischberger, C., Eisenegger, C. and Silani, G., (2023). Effects of dopamine and opioid receptor antagonism on the neural processing of social and non-social rewards
Efthimiou, TN., Baker, J., Clarke, ADF., Elsenaar, A., Mehu, M. and Korb, S., (2023). Zygomaticus activation through facial neuromuscular electric stimulation (fNMES) induces happiness perception in ambiguous facial expressions and affects neural correlates of face processing
Efthimiou, TN., Perusquía-Hernández, M., Elsenaar, A., Mehu, M. and Korb, S., (2022). Application of facial Neuromuscular Electrical Stimulation (fNMES) in psychophysiological research – practical recommendations based on a systematic review of the literature
Efthimiou, T., Perusquia-Hernandez, M., Mehu, M., Elsenaar, A. and Korb, S., (2022). Application of facial Neuromuscular Electrical Stimulation (fNMES) in psychophysiological research – systematic review and practical recommendations
Grave, J., Cordeiro, S., De Sá Teixeira, NA., Korb, S. and Soares, S., (2022). Emotional anticipation for dynamic emotional faces is not modulated by schizotypal traits: A Representational Momentum study
Journal articles (37)
Korb, S., Clarke, A., Massaccesi, C., Willeit, M. and Silani, G., (2023). Facial mimicry is not modulated by dopamine D2/3 and opioid receptor antagonism. Psychopharmacology. 240 (10), 2081-2091
Rocha, M., Grave, J., Korb, S., Parma, V., Semin, GR. and Soares, SC., (2023). Emotional self-body odours do not influence the access to visual awareness by emotional faces. Chemical Senses, bjad034-
Efthimiou, TN., Hernandez, MP., Elsenaar, A., Mehu, M. and Korb, S., (2023). Application of facial neuromuscular electrical stimulation (fNMES) in psychophysiological research: Practical recommendations based on a systematic review of the literature. Behavior Research Methods
Baker, J., Efthimiou, T., Scherer, R., Gartus, A., Elsenaar, A., Mehu, M. and Korb, S., (2023). Measurement of the N170 during facial neuromuscular electrical stimulation (fNMES).. Journal of Neuroscience Methods. 393, 109877-109877
Korb, S., Deniz, TC., Ünal, B., Clarke, A. and Silani, G., (2022). Emotion perception bias associated with the hijab in Austrian and Turkish participants.. Quarterly Journal of Experimental Psychology. 75 (5), 796-807
Chiappini, E., Silani, G. and Korb, S., (2022). Anticipatory and Consummatory Responses to Touch and Food Rewards: A Protocol for Human Research. Bio-protocol. 12 (4), e4325-
Efthimiou, TN., Hanel, PHP. and Korb, S., (2022). Volunteers' concerns about facial neuromuscular electrical stimulation.. BMC Psychology. 10 (1), 117-
Korb, S., Mikus, N., Massaccesi, C., Grey, J., Duggirala, SX., Kotz, SA. and Mehu, M., (2022). EmoSex: Emotion prevails over sex in implicit judgments of faces and voices. Emotion. 23 (2), 569-588
Massaccesi, C., Korb, S., Willeit, M., Quednow, BB. and Silani, G., (2022). Effects of the mu-opioid receptor agonist morphine on facial mimicry and emotion recognition.. Psychoneuroendocrinology. 142, 105801-105801
Mikus, N., Korb, S., Massaccesi, C., Gausterer, C., Graf, I., Willeit, M., Eisenegger, C., Lamm, C., Silani, G. and Mathys, C., (2022). Effects of dopamine D2/3 and opioid receptor antagonism on the trade-off between model-based and model-free behaviour in healthy volunteers. eLife. 11, e79661-
Conway, LG., Woodard, SR., Zubrod, A., Tiburcio, M., Martínez-Vélez, NA., Sorgente, A., Lanz, M., Serido, J., Vosylis, R., Fonseca, G., Lep, Ž., Li, L., Zupančič, M., Crespo, C., Relvas, AP., Papageorgiou, KA., Gianniou, F-M., Truhan, T., Mojtahedi, D., Hull, S., Lilley, C., Canning, D., Ulukök, E., Akın, A., Massaccesi, C., Chiappini, E., Paracampo, R., Korb, S., Szaflarski, M., Touré, AA., Camara, LM., Magassouba, AS., Doumbouya, A., Mutlu, M., Bozkurt, ZN., Grotkowski, K., Przepiórka, AM., Corral-Frías, NS., Watson, D., Corona Espinosa, A., Lucas, MY., Paleari, FG., Tchalova, K., Gregory, AJP., Azrieli, T., Bartz, JA., Farmer, H., Goldberg, SB., Rosenkranz, MA., Pickett, J., Mackelprang, JL., Graves, JM., Orr, C. and Balmores-Paulino, R., (2022). How culturally unique are pandemic effects? Evaluating cultural similarities and differences in effects of age, biological sex, and political beliefs on COVID impacts. Frontiers in Psychology. 13, 937211-
Massaccesi, C., Korb, S., Skoluda, N., Nater, UM. and Silani, G., (2021). Effects of appetitive and aversive motivational states on wanting and liking of interpersonal touch. Neuroscience. 464, 12-25
Forbes, PAG., Korb, S., Radloff, A. and Lamm, C., (2021). The effects of self-relevance vs. reward value on facial mimicry. Acta Psychologica. 212, 103193-103193
Grave, J., Madeira, N., Martins, MJ., Silva, S., Korb, S. and Soares, SC., (2021). Slower access to visual awareness but otherwise intact implicit perception of emotional faces in schizophrenia-spectrum disorders. Consciousness and Cognition. 93, 103165-103165
Massaccesi, C., Chiappini, E., Paracampo, R. and Korb, S., (2021). Large Gatherings? No, Thank You. Devaluation of Crowded Social Scenes During the COVID-19 Pandemic. Frontiers in Psychology. 12, 689162-
Korb, S., Götzendorfer, SJ., Massaccesi, C., Sezen, P., Graf, I., Willeit, M., Eisenegger, C. and Silani, G., (2020). Dopaminergic and opioidergic regulation during anticipation and consumption of social and nonsocial rewards. eLife. 9, 1-22
Korb, S. and Massaccesi, C., (2020). Angry men and happy women – A pre-registered replication using psychophysics
Korb, S., Massaccesi, C., Gartus, A., Lundström, JN., Rumiati, R., Eisenegger, C. and Silani, G., (2020). Facial responses of adult humans during the anticipation and consumption of touch and food rewards.. Cognition. 194, 104044-104044
Silva, F., Gomes, N., Korb, S. and Semin, GR., (2020). Not All Emotions Are Equal: Fear Chemosignals Lower Awareness Thresholds Only for Fearful Faces. Chemical Senses. 45 (7), 601-608
Osimo, SA., Korb, S. and Aiello, M., (2019). Obesity, subliminal perception and inhibition: Neuromodulation of the prefrontal cortex. Behaviour Research and Therapy. 119, 103408-103408
Korb, S., Goldman, R., Davidson, RJ. and Niedenthal, PM., (2019). Increased Medial Prefrontal Cortex and Decreased Zygomaticus Activation in Response to Disliked Smiles Suggest Top-Down Inhibition of Facial Mimicry. Frontiers in Psychology. 10 (JULY), 1715-
Cecchetto, C., Korb, S., Rumiati, RI. and Aiello, M., (2018). Emotional reactions in moral decision-making are influenced by empathy and alexithymia. Social Neuroscience. 13 (2), 226-240
Korb, S., Osimo, SA., Suran, T., Goldstein, A. and Rumiati, RI., (2017). Face proprioception does not modulate access to visual awareness of emotional faces in a continuous flash suppression paradigm. Consciousness and Cognition. 51, 166-180
Korb, S., Wood, A., Rychlowska, M. and Niedenthal, P., (2016). The Perils of Boxes and Arrows: Reply to Gallese and Caruana. Trends in Cognitive Sciences. 20 (6), 398-399
Wagenmakers, E-J., Beek, T., Dijkhoff, L., Gronau, QF., Acosta, A., Adams, RB., Albohn, DN., Allard, ES., Benning, SD., Blouin-Hudon, E-M., Bulnes, LC., Caldwell, TL., Calin-Jageman, RJ., Capaldi, CA., Carfagno, NS., Chasten, KT., Cleeremans, A., Connell, L., DeCicco, JM., Dijkstra, K., Fischer, AH., Foroni, F., Hess, U., Holmes, KJ., Jones, JLH., Klein, O., Koch, C., Korb, S., Lewinski, P., Liao, JD., Lund, S., Lupianez, J., Lynott, D., Nance, CN., Oosterwijk, S., Ozdoğru, AA., Pacheco-Unguetti, AP., Pearson, B., Powis, C., Riding, S., Roberts, T-A., Rumiati, RI., Senden, M., Shea-Shumsky, NB., Sobocko, K., Soto, JA., Steiner, TG., Talarico, JM., van Allen, ZM., Vandekerckhove, M., Wainwright, B., Wayand, JF., Zeelenberg, R., Zetzer, EE. and Zwaan, RA., (2016). Registered Replication Report. Perspectives on Psychological Science. 11 (6), 917-928
Korb, S., Wood, A., Banks, CA., Agoulnik, D., Hadlock, TA. and Niedenthal, PM., (2016). Asymmetry of Facial Mimicry and Emotion Perception in Patients With Unilateral Facial Paralysis. JAMA Facial Plastic Surgery. 18 (3), 222-227
Wood, A., Rychlowska, M., Korb, S. and Niedenthal, P., (2016). Fashioning the Face: Sensorimotor Simulation Contributes to Facial Expression Recognition. Trends in Cognitive Sciences. 20 (3), 227-240
Korb, S., Malsert, J., Strathearn, L., Vuilleumier, P. and Niedenthal, P., (2016). Sniff and mimic - Intranasal oxytocin increases facial mimicry in a sample of men.. Hormones and Behaviour. 84, 64-74
Neufeld, J., Ioannou, C., Korb, S., Schilbach, L. and Chakrabarti, B., (2016). Spontaneous Facial Mimicry is Modulated by Joint Attention and Autistic Traits.. Autism Research. 9 (7), 781-789
Korb, S., Frühholz, S. and Grandjean, D., (2015). Reappraising the voices of wrath. Social Cognitive and Affective Neuroscience. 10 (12), 1644-1660
Korb, S., Malsert, J., Rochas, V., Rihs, TA., Rieger, SW., Schwab, S., Niedenthal, PM. and Grandjean, D., (2015). Gender differences in the neural network of facial mimicry of smiles – An rTMS study. Cortex. 70, 101-114
Korb, S., With, S., Niedenthal, P., Kaiser, S. and Grandjean, D., (2014). The Perception and Mimicry of Facial Movements Predict Judgments of Smile Authenticity. PLoS ONE. 9 (6), e99194-e99194
Rychlowska, M., Korb, S., Brauer, M., Droit-Volet, S., Augustinova, M., Zinner, L. and Niedenthal, PM., (2014). Pacifiers Disrupt Adults' Responses to Infants' Emotions. Basic and Applied Social Psychology. 36 (4), 299-308
Carr, EW., Korb, S., Niedenthal, PM. and Winkielman, P., (2014). The two sides of spontaneity: Movement onset asymmetries in facial expressions influence social judgments. Journal of Experimental Social Psychology. 55, 31-36
Korb, S., Grandjean, D., Samson, AC., Delplanque, S. and Scherer, KR., (2012). Stop laughing! Humor perception with and without expressive suppression. Social Neuroscience. 7 (5), 510-524
Korb, S., Grandjean, D. and Scherer, KR., (2010). Timing and voluntary suppression of facial mimicry to smiling faces in a Go/NoGo task—An EMG study. Biological Psychology. 85 (2), 347-349
Korb, S., Grandjean, D. and Scherer, K., (2008). Motor Commands of Facial Expressions: The Bereitschaftspotential of Posed Smiles. Brain Topography. 20 (4), 232-238
Book chapters (2)
Chiappini, E., Silani, G., Lundström, JN. and Korb, S., (2023). Facial Electromyography in Food Research in a Behavioral and MR Setting. In: Basic Protocols on Emotions, Senses, and Foods. Springer. 185- 201. 1071629336. 9781071629338
Niedenthal, PM., Korb, S., Wood, A. and Rychlowska, M., (2016). Revisiting the Simulation of Smiles model: the what, when, and why of mimicking smiles. In: Emotional Mimicry in Social Context. Cambridge University Press. 44- 71. 9781107064478
Conferences (4)
Grave, J., Martins, MJ., Madeira, N., Santos, T., Silva, S., Korb, S., Coroa, M. and Soares, S., (2018). Conscious detection of facial expressions in schizophrenia: A Preliminary study using the breaking-continuous flash suppression technique
Korb, S., Massaccesi, C., Stepnicka, P., Al Banchaabouchi, M., Rumiati, R., Eisenegger, C. and Silani, G., (2017). SUBJECTIVE AND OBJECTIVE MEASURES OF WANTING AND LIKING OF FOOD AND SOCIAL REWARDS
Korb, S., Grandjean, D. and Scherer, K., (2008). Investigating the production of emotional facial expressions: a combined electroencephalographic (EEG) and electromyographic (EMG) approach
Korb, S., Grandjean, D. and Scherer, K., (2008). The neuromotor antecedents of emotion regulation in the face
Reports and Papers (3)
Korb, S., Mikus, N., Massaccesi, C., Grey, J., Duggirala, SX., Kotz, SA. and Mehu, M., (2022). EMOSEX – emotion prevails over sex during implicit judgment of faces
Efthimiou, TN., Hanel, PHP. and Korb, S., (2022). Volunteers' concerns about facial neuromuscular electrical stimulation
Korb, S., Götzendorfer, SJ., Massaccesi, C., Sezen, P., Graf, I., Willeit, M., Eisenegger, C. and Silani, G., (2019). Dopaminergic and opioidergic regulation of implicit hedonic facial reactions during anticipation and consumption of social and nonsocial rewards
Grants and funding
2019
Neuromuscular electric stimulation and social cognition
FWF Austrian Science Fund (Der Wissenschaftsfonds FWF)