People
Professor Elizabeth Kuti
Professor
Department of Literature Film and Theatre Studies (LiFTS)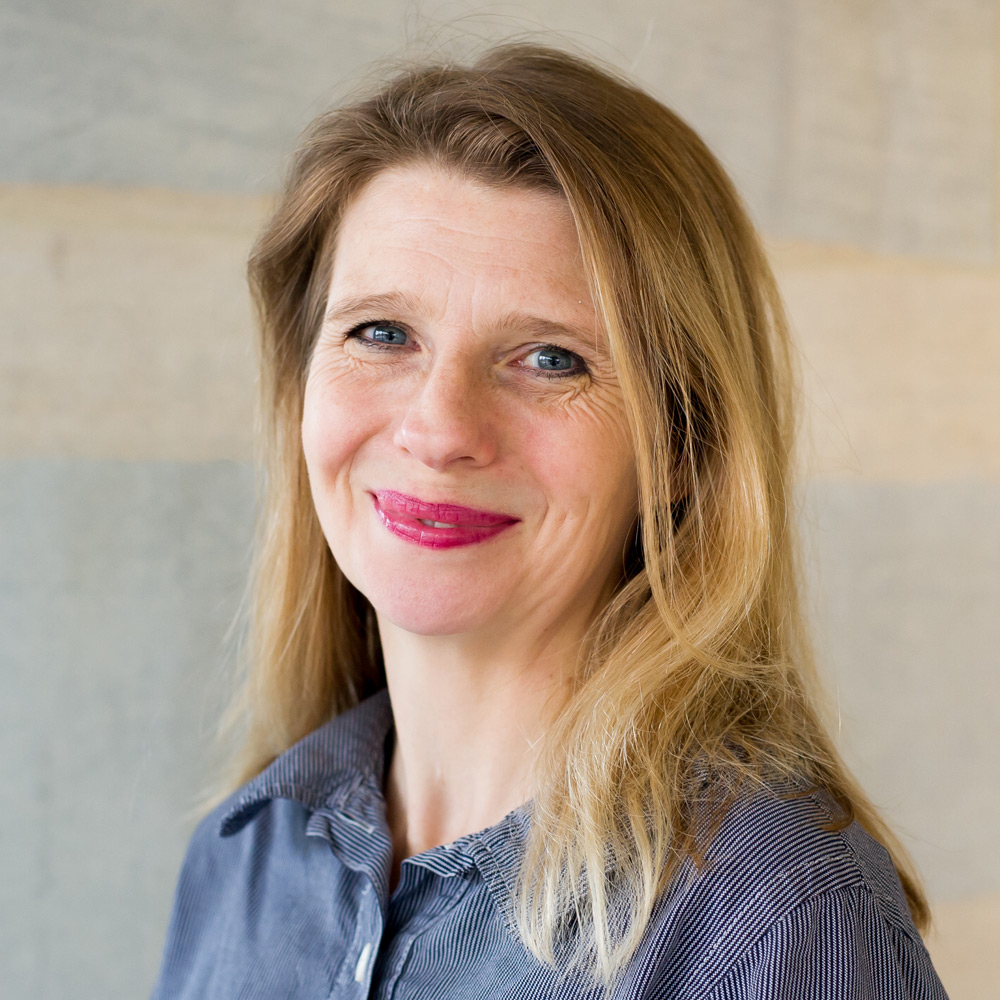 Profile
Biography
I'm a playwright, for theatre and radio - my published plays for the stage include 'The Sugar Wife' (Susan Smith Blackburn Award); 'Treehouses' (Stewart Parker Award) and 'Fishskin Trousers' (Finborough and Park Theatre, London). My teaching and research interests include playwriting; contemporary drama; tragedy; gender and literature; folklore and place in drama and in creative writing practice; theatre in museums and heritage sites; theatre history, and literature, of the long eighteenth century. Recent research projects include a new original piece for BBC's Drama on 3, broadcast in December 2018, Sea Longing (BBC Audio Award best Original Drama, 2020) , a response to the selkie stories and folklore collected by David Thomson and recorded in his classic work The People of the Sea. In 2017 I led the AHRC-funded Global Challenges research project, 'Tales of Spring and Winter: Gender, Histories and Intergenerational Exchange in Global Theatre' - more information about this project can be found on the project website, www.theatreconflictchange. As part of this project, my new play, Cold Season in Calcutta, a re-working of Shakespeare's A Winter's Tale, set in Calcutta in 1775, was given a reading at the Mercury Theatre, Colchester in June 2017. Other projects include an enquiry into free speech, in the form of a new play, Blue Pencil, given readings at the Bush Theatre, London and the Lakeside Theatre, in 2017. I was Writer in Residence at Hampton Court Palace and wrote two major works for the Palace: TimePlays, in 2015, as part of their 500th anniversary celebrations, and 'Encounters with the Past' in 2016. Before joining the Department of Literature, Film and Theatre Studies in 2004, I worked extensively as a playwright and actor in Irish theatre. As an actor, my roles included the title role of the Colleen Bawn in The Colleen Bawn (Abbey Theatre, Dublin, and Lyttelton Theatre, NT, London) and Olivia in Twelfth Night (Lyric Theatre, Belfast); Stella in Streetcar (Annie Ryan and Corn Exchange, Dublin); Maria in The School for Scandal (Rough Magic, Dublin). As a writer, my plays includes Treehouses (Peacock Theatre, Dublin and the Northcott Theatre, Exeter); The Whisperers (Traverse Theatre, Edinburgh and Irish tour); The Sugar Wife (Project Arts Centre, Dublin and Soho Theatre, London); and The Six-Days World (Finborough Theatre, London; developed while on attachment at National Theatre Studio); The Broken Token (Theatre Royal Bury St Edmunds; Clark Memorial Library, Los Angeles, 2014); United Incandescent (commissioned by the National Theatre, with readings at the Vanburgh Theatre, Rada, and at the Old Red Lion, 2015-16); Fishskin Trousers (Park Theatre, 2017; Finborough Theatre, 2013). My plays have been translated into German and Greek and have been performed in Europe, Canada and the USA. I have written extensively for BBC radio, including Reader I Mended Him - a new ending for Jane Eyre; short stories, Strandgade 30 and That Door; two series of Dear Mr Spectator for Radio 4 Woman's Hour; numerous Afternoon dramas including May Child (starring Patricia Routledge) and a Drama on 3 about Henry Fielding and the advent of theatre censorship, Mr Fielding's Scandalshop. I was awarded the Susan Smith Blackburn Prize (2000) for The Sugar Wife and the Stewart Parker Radio award for Treehouses (1999). I have worked as a writer for Historic Royal Palaces, and my micro-dramas exploring lesser known aspects of life at court in the period 1516 - 1730, have been seen by visitors to Hampton Court Palace since 2015. I would particularly welcome PhD applications in the following areas: Contemporary playwrights and new writing for the stage Theatre, literature and drama in the long eighteenth century Women's writing' theatre and gender Playwriting, radio drama and creative writing
Qualifications
BA Oxon

PhD Trinity College Dublin

MA King's College London and the Royal Academy of Dramatic Art, (1992)
Appointments
University of Essex
Head of Department, Literature, Film and Theatre Studies, University of Essex (2017 - 2021)
Research and professional activities
Research interests
playwriting
Key words: scriptwriting;
eighteenth-century drama and literature
My research interests in this area date from my completion of Frances Sheridan's unfinished 1763 comedy A Trip to Bath (staged as The Whisperers in 1999, in Ireland and at the Traverse Theatre, Edinburgh). My doctoral dissertation focused on Sarah Siddons, Hannah More, Elizabeth Inchbald and Hannah Cowley, and the literary and theatrical contexts of the late eighteenth and early nineteenth centuries. I've worked with the Theatre Royal Bury St Edmunds on a number of joint projects including the Staging the East conference in 2010, and also the bi-centennial celebrations in 2019.
Key words: women playwrights of the 18th century
Conferences and presentations
Edith Craig: Staging Suffragettes
Invited presentation, Keynote presentation, Theatre Royal Norwich Heritage Week, Norwich, United Kingdom, 14/9/2018
Teaching and supervision
Current teaching responsibilities
Writing for the Radio (LT146)

Text Up Close: Reading for Criticism (LT182)

The Humanities Graduate: Future Pathways (LT705)

Independent Creative Writing Project (LT832)

Gender in Performance: Sexual Politics and the Stage (TH245)

Writing for the Theatre (TH344)

Independent Practical Theatre Project (TH831)
Previous supervision Andrew Charles Burton
Thesis title:
Eco-Naturalism: Re-Evaluating the Role of Naturalism in Contemporary Eco-Theatre.
Degree subject:
Theatre Studies
Degree type:
Doctor of Philosophy
Awarded date:
6/10/2023 Judith Ann Johnson
Thesis title:
Hand-In-Hand? A Playwright's Journey Into Learning-Disability Theatre
Degree subject:
Theatre Studies (Playwriting)
Degree type:
Doctor of Philosophy
Awarded date:
15/6/2020 Rene Victor Okwudili Onyeisi
Thesis title:
Criminal Justice in British Playwriting and Theatre Practice, 1979-2017.
Degree subject:
Theatre Studies
Degree type:
Doctor of Philosophy
Awarded date:
22/5/2020 Mona Barbara Becker
Thesis title:
Flieder, 1945 / Lilac, 2015 Visibility, Memory, Gender: Writing and Re-Imagining National Socialist Atrocity for the Stage
Degree subject:
Theatre Studies (Playwriting)
Degree type:
Doctor of Philosophy
Awarded date:
7/5/2019 David Jonathan Crane
Thesis title:
Sudleigh: Place and Politics in the Modern Short Story
Degree subject:
Creative Writing
Degree type:
Doctor of Philosophy
Awarded date:
7/9/2018 Rachel Hannah Fitzgerald
Thesis title:
Gothic Stirrings on the Georgian Stage, 1740-1780
Degree subject:
Literature
Degree type:
Master of Arts (by Dissertation)
Awarded date:
9/1/2018 Gabriela Silva Rivero
Thesis title:
The Head Knows What Lies Near the Heart: An Anatomy in Stories, and Accompanying Essay
Degree subject:
Creative Writing
Degree type:
Doctor of Philosophy
Awarded date:
15/9/2017 Majeed Mohammed Midhin Midhin
Thesis title:
The Artist as a Character in British Theatre, 1970 - 2010: Stoppard, Barker, Wertenbaker
Degree subject:
Literature
Degree type:
Doctor of Philosophy
Awarded date:
4/7/2017 Danae Brook
Thesis title:
'Parallel Worlds: The Press on Stage and Screen. a Comparative Exploration of Television, Screenwriting and Playwriting'
Degree subject:
Literature
Degree type:
Master of Philosophy
Awarded date:
13/6/2017
Publications
Grants and funding
2016
Tales of Spring and Winter: Gender, Histories and Intergenerational Exchange in Global Theatre
Arts And Humanities Research Council
2011
Imagining the Nation from the Eastern Fringe: the Norwich Company of Comedians, 1811-1845
The British Academy
2009
Staging the East in the British Theatre
The British Academy