People
Professor Claudia Girardone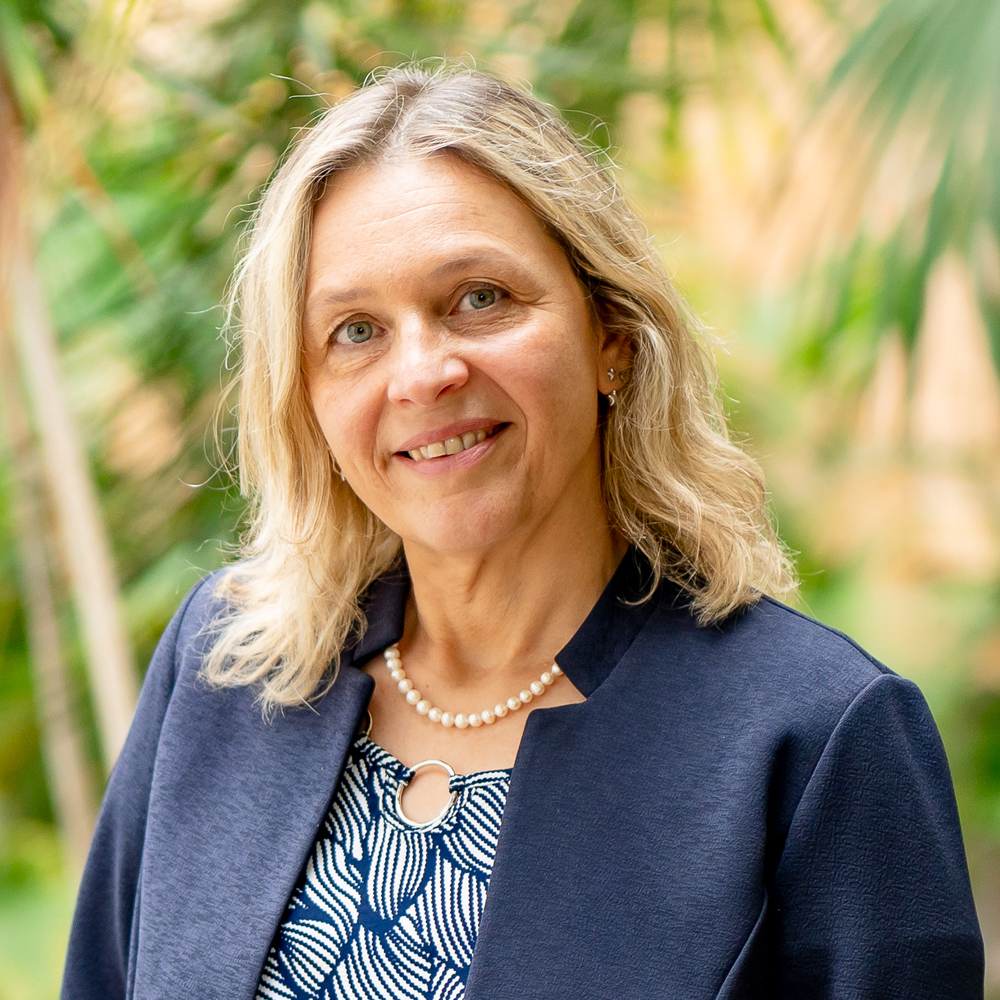 Email

cgirard@essex.ac.uk

Telephone

+44 (0) 1206 874156

Location

EBS.3.18, Colchester Campus

Academic support hours

You can find details of Academic Support hours on the EBS UG and PG information page on Moodle or by calling EBS Student Services on 01206873911
Profile
Biography
Claudia Girardone is Professor of Banking and Finance at Essex Business School of the University of Essex. She is also Director of the Essex Finance Centre (EFiC) and the School's Director of Research. Professor Girardone has published over 50 articles on various aspects of banking and finance in books and peer-reviewed international journals. She is a co-author of the textbook Introduction to Banking (FT Pearson Education, 2015). She is currently on the editorial board of several journals including the Journal of Financial Economic Policy and The European Journal of Finance. Her current research areas are on banking sector performance and stability, bank corporate governance, the industrial structure of banking and access to finance.
Qualifications
PhD Economics Bangor University,

MA Banking and Finance Bangor University,
Appointments
University of Essex
Director of Research, Essex Business School (1/10/2016 - present)

Director of Essex Finance Centre, Essex Business School (1/9/2015 - present)
Research and professional activities
Research interests
Modelling efficiency and productivity of financial institutions
Integration in banking and financial markets
SMEs finance and financial inclusion
Competition issues in banking
Bank corporate governance
Structure and performance in banking
Conferences and presentations
Co-organiser of 4th Essex Finance Centre EFiC2019 Conference in Banking and Finance, 4-6 July 2019.
4/7/2019
Financial Fragmentation and Challenges for SMEs' Financing
Workshop Co-organiser (sponsored by British Academy), 3/7/2019
Co-organiser of 3rd Essex Finance Centre EFiC2018 Conference in Banking and Finance, 5-6 July 2018.
5/7/2018
Co-organiser of 2nd Essex Finance Centre EFiC2017 Conference in Banking and Finance, 5-6 July 2017.
United Kingdom, 7/7/2017
Co-organiser of FINEST@Essex (Financial Intermediation Network of European Studies) Summer Workshop, Essex Business School, 6 July 2017.
http://www.finest-network.eu/mdb-database/docs/Finest@Essex%202017%20Summer%20Workshop%20Programme%200407-1.pdf, United Kingdom, 2017
Co-organiser of 1st Essex Finance Centre EFiC2016 Conference in Banking and Finance, 7-8 July 2016.
United Kingdom, 2016
Teaching and supervision
Previous supervision Mais Saleh Ali Sha'Ban
Thesis title:
Three Essays on Bank Capital Structure, Performance, and Financial Inclusion.
Degree subject:
Finance
Degree type:
Doctor of Philosophy
Awarded date:
6/12/2018 Alex Sclip
Degree subject:
Occasional Study: Essex Business School (Research)
Degree type:
Occasional Postgraduate Study
Awarded date:
16/12/2016 Sami Adwan
Thesis title:
Value Relevance of Ifrs and the Effect of the Financial Crisis: Evidence From European Financial Firms
Degree subject:
Accounting and Finance
Degree type:
Doctor of Philosophy
Awarded date:
2/12/2016 Milena Migliavacca
Degree subject:
Occasional Study: Essex Business School (Research)
Degree type:
Occasional Postgraduate Study
Awarded date:
5/10/2016 Samah Issa
Thesis title:
Banking in the Middle East and North Africa: Market Conditions, Soundness, Contagion and Convergence
Degree subject:
Finance
Degree type:
Doctor of Philosophy
Awarded date:
20/2/2014
Publications
Journal articles (40)
Casu, B., Ferrari, A., Girardone, C. and Wilson, JOS., (2016). Integration, productivity and technological spillovers: Evidence for eurozone banking industries. European Journal of Operational Research. 255 (3), 971-983
Chronopoulos, DK., Girardone, C. and Nankervis, JC., (2015). Double Bootstrap Confidence Intervals in the Two-Stage DEA Approach. Journal of Time Series Analysis. 36 (5), 653-662
Degl'Innocenti, M., Girardone, C. and Torluccio, G., (2014). Diversification, multimarket contacts and profits in the leasing industry. Journal of International Financial Markets, Institutions and Money. 31 (1), 231-252
Girardone, C., Hamill, PA. and Wilson, J., (2013). Contemporary issues in financial markets and institutions. The European Journal of Finance. 19 (9), 811-814
Chronopoulos, DK., Girardone, C. and Nankervis, JC., (2013). How Do Stock Markets in the US and Europe Price Efficiency Gains from Bank M&As?. Journal of Financial Services Research. 43 (3), 243-263
Chortareas, GE., Girardone, C. and Ventouri, A., (2013). Financial freedom and bank efficiency: Evidence from the European Union. Journal of Banking & Finance. 37 (4), 1223-1231
Chortareas, GE., Girardone, C. and Ventouri, A., (2012). Bank supervision, regulation, and efficiency: Evidence from the European Union. Journal of Financial Stability. 8 (4), 292-302
Degl'Innocenti, M. and Girardone, C., (2012). Ownership, diversification and cost advantages: Evidence from the Italian leasing industry. Journal of International Financial Markets, Institutions and Money. 22 (4), 879-896
Chortareas, GE., Garza-García, JG. and Girardone, C., (2012). Competition, efficiency and interest rate margins in Latin American banking. International Review of Financial Analysis. 24 (C), 93-103
Radić, N., Fiordelisi, F. and Girardone, C., (2012). Efficiency and Risk-Taking in Pre-Crisis Investment Banks. Journal of Financial Services Research. 41 (1-2), 81-101
Chortareas, GE., Garza-Garcia, JG. and Girardone, C., (2011). Banking Sector Performance in Latin America: Market Power versus Efficiency. Review of Development Economics. 15 (2), 307-325
Girardone, C. and Snaith, S., (2011). Project finance loan spreads and disaggregated political risk. Applied Financial Economics. 21 (23), 1725-1734
Chortareas, GE., Girardone, C. and Ventouri, A., (2011). Financial Frictions, Bank Efficiency and Risk: Evidence from the Eurozone. Journal of Business Finance & Accounting. 38 (1-2), 259-287
Chortareas, GE., Garza-García, JG. and Girardone, C., (2011). Financial deepening and bank productivity in Latin America. The European Journal of Finance. 17 (9-10), 811-827
Chronopoulos, DK., Girardone, C. and Nankervis, JC., (2011). Are there any cost and profit efficiency gains in financial conglomeration? Evidence from the accession countries. The European Journal of Finance. 17 (8), 603-621
Radic, N., Fiordelisi, F. and Girardone, C., (2011). Efficiency and Risk-Taking in Pre-Crisis Investment Banks. Journal of Financial Services Research
Casu, B. and Girardone, C., (2010). Integration and efficiency convergence in EU banking markets. Omega. 38 (5), 260-267
Wilson, JOS., Casu, B., Girardone, C. and Molyneux, P., (2010). Emerging themes in banking: Recent literature and directions for future research. The British Accounting Review. 42 (3), 153-169
Casu, B. and Girardone, C., (2009). Testing the relationship between competition and efficiency in banking: A panel data analysis. Economics Letters. 105 (1), 134-137
Casu, B. and Girardone, C., (2009). Competition issues in European banking. Journal of Financial Regulation and Compliance. 17 (2), 119-133
Chortareas, GE., Garza-Garcia, JG. and Girardone, C., (2009). Market structure, profits, and spreads in the Mexican banking industry. Banks and Bank Systems. 4 (3), 43-52
Chortareas, GE., Girardone, C. and Ventouri, A., (2009). Efficiency and productivity of Greek banks in the EMU era. Applied Financial Economics. 19 (16), 1317-1328
Girardone, C., Nankervis, JC. and Velentza, EF., (2009). Efficiency, ownership and financial structure in European banking. Managerial Finance. 35 (3), 227-245
Casu, B. and Girardone, C., (2009). Does Competition Lead to Efficiency? The Case of EU Commercial Banks
Girardone, C., Nankervis, JC. and Velentza, E-F., (2009). Efficiency, ownership and financial structure in European banking: A cross-country comparison. Managerial Finance. 35 (3), 227-245
Velentza, AF., Girardone, C. and Nankervis, JC., (2008). Efficiency across alternative financial structures, bank types and size classes: a comparison of the OECD countries. International Journal of Banking, Accounting and Finance. 1 (2), 168-188
Casu, B. and Girardone, C., (2008). Integration and Efficiency in EU Banking Markets. Essex Finance Centre Discussion Paper (08)
CASU, BARBARA. and GIRARDONE, CLAUDIA., (2006). BANK COMPETITION, CONCENTRATION AND EFFICIENCY IN THE SINGLE EUROPEAN MARKET*. The Manchester School. 74 (4), 441-468
Beccalli, E., Casu, B. and Girardone, C., (2006). Efficiency and Stock Performance in European Banking. Journal of Business Finance & Accounting. 33 (1-2), 245-262
Casu, B. and Girardone, C., (2005). An analysis of the relevance of off-balance sheet items in explaining productivity change in European banking. Applied Financial Economics. 15 (15), 1053-1061
Frenz, M., Girardone, C. and Ietto‐Gillies, G., (2005). Multinationality Matters in Innovation: The Case of the UK Financial Services. Industry & Innovation. 12 (1), 65-92
Casu, B. and Girardone, C., (2004). Financial conglomeration: efficiency, productivity and strategic drive. Applied Financial Economics. 14 (10), 687-696
Casu, B. and Girardone, C., (2004). Large banks' efficiency in the single European market. The Service Industries Journal. 24 (6), 129-142
Casu, B., Girardone, C. and Molyneux, P., (2004). Productivity change in European banking: A comparison of parametric and non-parametric approaches. Journal of Banking & Finance. 28 (10), 2521-2540
Girardone, C., Molyneux, P. and Gardener, EPM., (2004). Analysing the determinants of bank efficiency: the case of Italian banks. Applied Economics. 36 (3), 215-227
Casu, B. and Girardone, C., (2002). A comparative study of the cost efficiency of Italian bank conglomerates. Managerial Finance. 28 (9), 3-23
Books (2)
Girardone, C., Hamill, PA. and Wilson, JOS., (2016). Contemporary issues in financial institutions and markets. 9781138809932
Casu, B., Girardone, C. and Molyneux, P., (2015). Introduction to Banking (Second edition). Pearson
Book chapters (11)
Sarkisyan, A., Girardone, C. and Sha'Ban, M., (2019). Financial Inclusion: Trends and Determinants. In: Frontier Topics in Banking. Editors: Gualandri, E., Venturelli, V. and Scilp, A., . Palgrave Macmillan. 978-3-030-16295-5
Calabrese, R., Girardone, C. and Sun, M., (2017). Access to Bank Credit: The Role of Awareness of Government Initiatives for UK SMEs. In: Financial Markets, SME Financing and Emerging Economies. Editors: Chesini, G., Giaretta, E. and Paltrinieri, A., . Palgrave Macmillan. 5- 20. 978-3-319-54890-6
Beccalli, E. and Girardone, C., (2016). Banking in Italy. In: The Palgrave Handbook of European Banking. Palgrave Macmillan UK. 521- 540. 9781137521439
Girardone, C., Hamill, PA. and Wilson, JOS., (2016). Introduction: Contemporary issues in financial markets and institutions. 1- 3. 9781138809932
Casu, B., Girardone, C. and Molyneux, P., (2012). Is There a Conflict between Competition and Financial Stability?. In: Research Handbook on International Banking and Governance. Edward Elgar Publishing. 72- 86. 9781849802932
Girardone, C. and Snaith, S., (2011). Project finance investments and political risk. In: Global Project Finance, Human Rights and Sustainable Development. Cambridge University Press. 211- 238. 9780511974311
Girardone, C., Chortareas, GE. and Ventouri, A., (2011). Regulation and Bank Performance in Europe. In: Bank Performance, Risk and Firm Financing. Editors: Molyneux, P., . Palgrave Macmillan UK. 154- 173. 978-1-349-33928-0
Chronopoulos, DK., Girardone, C. and Nankervis, JC., (2010). Post-merger Bank Efficiency and Stock Market Reaction: the Case of the US versus Europe. Editors: Fiordelisi, F., Molyneux, P. and Previati, D., . Palgrave Macmillan UK. 978-1-349-32591-7
Radic, N., Fiordelisi, F. and Girardone, C., (2010). Efficiency and Environmental Factors in Investment Banking. In: New Issues in Financial Institutions Management. Editors: Fiordelisi, F., Molyneux, P. and Previati, D.,
Chortareas, G., Girardone, C. and Ventouri, A., (2008). Efficiency and Productivity Change in Greek Banking: Methods and Recent Evidence. In: Frontiers of Banks in a Global Economy. Editors: Vallelado, E. and Molyneux, P.,
Chortareas, G., Girardone, C. and Garza García, JG., (2007). Concentration versus Efficiency and Financial Liberalization in Latin American Banking. In: Issues in Finance and Monetary Policy. Editors: McCombie, J. and González, CR., . Palgrave Macmillan UK. 153- 170. 9781349283620
Grants and funding
2017
The effects of financial fragmentation post Brexit on SMEs access to finance
The British Academy
2014
Smart Data Analytics for Business and Local Government
Economic & Social Research Council
Contact
Academic support hours:
You can find details of Academic Support hours on the EBS UG and PG information page on Moodle or by calling EBS Student Services on 01206873911