People
Professor Jeffrey Geiger
Professor
Department of Literature Film and Theatre Studies (LiFTS)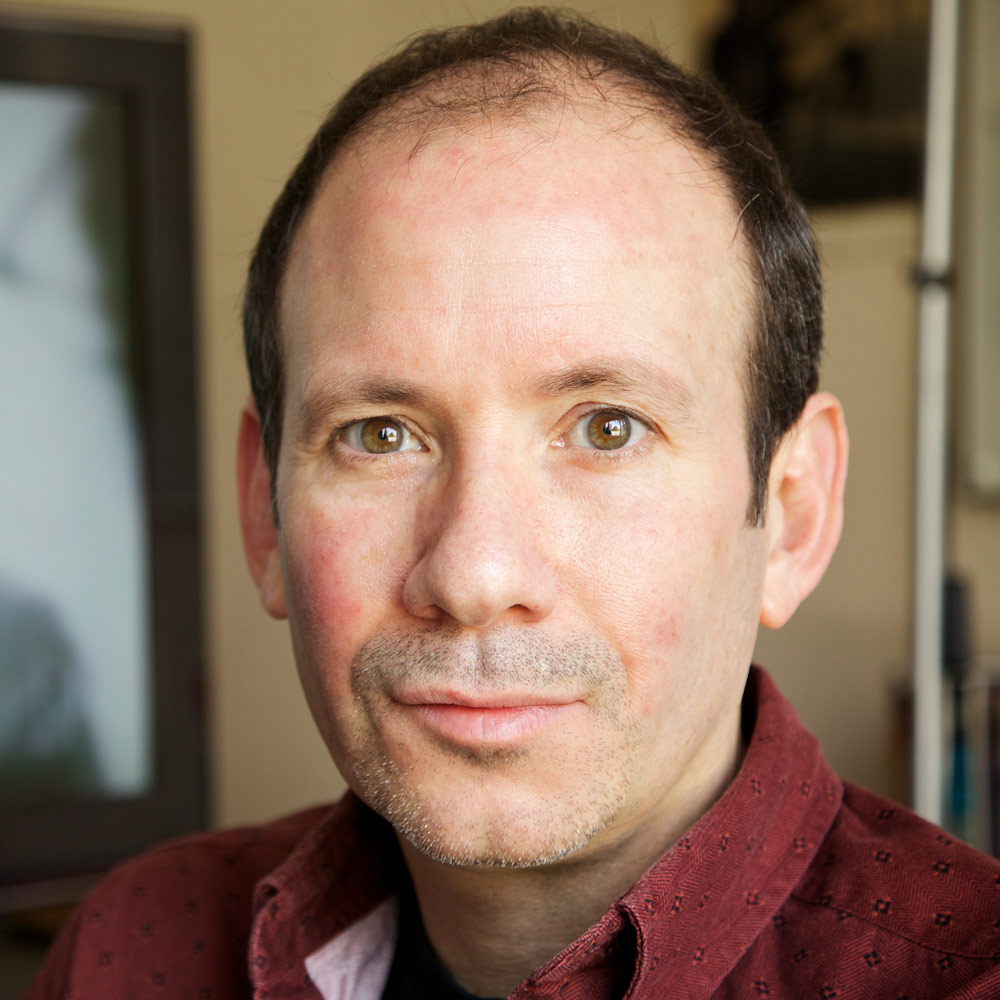 Email

j.geiger@essex.ac.uk

Telephone

+44 (0) 1206 872623

Location

5NW.5.11, Colchester Campus

Academic support hours

on leave spring term 2018
Profile
Biography
Jeffrey Geiger's background ranges from research into film and literature to professional film work, particularly editing. After coming to Essex, he became the University's first director of Film Studies, later established the Centre for Film and Screen Media and currently is the Centre's director. Other posts have included director of the American Studies Centre and Graduate Director. His teaching and research has sought out synergies between practice, criticism, and theory, with particular interests in documentary, postcolonial approaches to global cinemas, gender and ethnicity in US film, comparative media, film and human geography, island studies, and Oceania and the Pacific. Recent work has focused on Nigerian video films ('Nollywood') in terms of a common critical resistance to lower budget video, and on Pacific tourism and the colour film archive. Books include American Documentary Film: Projecting the Nation (2011); Facing the Pacific: Polynesia and the U.S. Imperial Imagination (2007); Film Analysis: A Norton Reader (with R. L. Rutsky, 2nd ed 2013); and Cinematicity in Media History (2013, with Karin Littau). The latter developed from a special issue of Comparative Critical Studies, 'Cinematicity' (2009), based on an international conference hosted at Essex. Articles have appeared in journals such as PMLA, Studies in Documentary Film, Third Text, African American Review, ZAA, Cinema Journal, New Formations, Film International, and The Times Literary Supplement, with chapters appearing in numerous books and encyclopedias. Recent work includes a chapter on New Nigerian cinema in The Routledge Companion to World Cinema (Remapping World Cinemas), and research on Kodachrome and Pacific tourism in Discourses of Imperialism in the Pacific (Routledge). Professor Geiger is a member of a number of professional organisations, including SCMS and BAFTSS, and a Fellow of the Royal Anthropological Institute. Ph.D. supervision areas include: film and visual media, including film practice as research; documentary, non-fiction, and ethnographic film and media; US cinema (especially studies of ethnicity and gender); transmedia; colour film; Oceania and visual cultures.
Qualifications
BA Cornell University,

MA University of California, Los Angeles,

PhD University of California Los Angeles,
Appointments
University of Essex
Director of the Centre for Film and Screen Media, Literature, Film, and Theatre Studies, University of Essex (1/1/2013 - 30/9/2020)

Director of Graduate Studies, Department of Literature, Film, and Theatre Studies, University of Essex (1/1/2010 - 1/1/2013)

Director of the American Studies Centre, University of Essex (1/1/2004 - 1/1/2008)

Director of the Centre for Film Studies, University of Essex (1/1/2001 - 30/8/2003)
Other academic
External Examiner, MA Film Studies, University of Malta (30/8/2018 - present)

External Examiner, Film Studies, University of Surrey (30/8/2015 - 30/8/2018)

External Examiner, Film, Media, and Cultural Studies, Birkbeck, University of London (30/8/2011 - 30/8/2016)
Research and professional activities
Research interests
documentary film and media
media practice and theory (creative practice / PaR)
amateur cinema
gender and ethnicity in US literature, film, television
island representations
Nollywood and New Nigerian cinema
Oceania and the Pacific in film and photography
postcolonial cinema studies
Current research
aerial cinematics and 'world picture'
colour and the travelogue
Conferences and presentations
Direct Cinema and its Legacies
Invited presentation, Research Masterclass, American Studies, Stuttgart, Germany, 16/5/2019
Adrenaline Views: Cinema, Aviation and the Aerial Subject
Invited presentation, Public Lecture, Imsida, Malta, 3/5/2019
New Queer Documentary and the Sensory Turn
Invited presentation, Research Seminar, Centre for Critical and Creative Cultures, Dundee, United Kingdom, 31/1/2019
Photography, the Moving Image, and Questions of Cosmopolitanism in the Pacific
Invited presentation, Pacific History Association Conference, Pacific History Association, Cambridge, United Kingdom, 5/12/2018
Intimate Media: Engaging Inequality, the Body, and Gesture in Queer Documentary
Keynote presentation, Visual Culture and Inequality, 20/7/2017
Convolutions of Colour Media
Invited presentation, Research Masterclass, Film Studies, Imsida, Malta, 4/5/2017
Interrogating Comparative Media Historiographies
Invited presentation, Society for Cinema and Media Studies Conference, Chicago, United States, 24/3/2017
Kodachrome Travels: How colour changed the ways we see the world
Invited presentation, Essex Book Festival, Essex Book Festival, Colchester, United Kingdom, 7/3/2016
'Race' at the Margins of Representation
Science and Technology Film Festival, Olomouc, Czechia, 15/4/2015
Teaching and supervision
Current teaching responsibilities
Approaches to Film and Media (LT121)

Documentary Filmmaking (LT225)

American Film Authors (LT347)

Independent Film Project (LT833)

Independent Project in Film Studies (LT834)

Documentary and the Avant-garde: Film, Video, Digital (LT930)
Previous supervision Sarah Casey Benyahia
Thesis title:
Lives in Limbo: Memory, History, and Entrapment in the Temporal Gateway Film.
Degree subject:
Film Studies
Degree type:
Doctor of Philosophy
Awarded date:
15/4/2019 Barney Oliver Humm Samson
Thesis title:
Islands in the (Main)Stream: The Desert Island in Anglophone Post-War Popular Culture
Degree subject:
Literature
Degree type:
Doctor of Philosophy
Awarded date:
10/11/2017 Iman Hami
Thesis title:
Alice Walker's Womanist Fiction: Tensions and Reconciliations
Degree subject:
Literature
Degree type:
Doctor of Philosophy
Awarded date:
18/5/2016 Jeeshan Gazi
Thesis title:
Film as Another World: Deleuze, Pynchon, and the Metaphysics of Film
Degree subject:
Film Studies
Degree type:
Doctor of Philosophy
Awarded date:
18/5/2015 Wen-Chun Kuan
Thesis title:
Island in Motion: Transnational Articulations in New Taiwanese Cinema and its Film Culture
Degree subject:
Film Studies
Degree type:
Doctor of Philosophy
Awarded date:
27/8/2014
Publications
Journal articles (12)
Geiger, J. and Littau, K., (2009). Guest Editors' Introduction to Comparative Critical Studies (special issue: Cinematicity). Comparative Critical Studies. 6 (3), 287-295
Geiger, J., (2008). Taking Aim: New Documentary and War. Zeitschrift fur Anglistik und Amerikanistik (ZAA). 56 (2), 153-173
Geiger, J., (2004). Special Relationships: British Higher Education and the Global Marketplace. PMLA: Publications of the Modern Language Association. 119 (1), 58-68
Geiger, J., (2004). Imagined Islands: White Shadows in the South Seas and Cultural Ambivalence. Cinema Journal. 41 (3), 98-121
Geiger, J., (2001). Re-assessing the Past and Future of Feminist Film Theory. Sexualities. 4 (2), 246-251
Geiger, JA., (1999). America on film: Hollywood and American history. JOURNAL OF AMERICAN STUDIES. 33, 166-167
Geiger, J., (1999). Unmaking the Male Body: The Politics of Masculinity in The Long Dream. African American Review. 33 (2), 197-207
Geiger, J., (1998). 'The Camera and Man': Colonialism, Masculinity, and Documentary Fiction. Third Text. 12 (44), 3-21
Books (5)
Littau, K. and Geiger, J., (2013). Cinematicity in media history. Edinburgh University Press. 9780748676125
Geiger, J. and Rutsky, RL., (2013). Film Analysis: A Norton Reader (Second edition). W W Norton. 9780393923247
Geiger, J., (2011). American Documentary Film: Projecting the Nation. Edinburgh University Press/Oxford University Press. 9780748621477
Geiger, J. and Littau, K., (2009). Cinematicity (special issue of Comparative Critical Studies). Edinburgh University Press. 001750-0109
Book chapters (10)
Geiger, J., (2018). The Voyager's Sublime: Kodachrome and Pacific Tourism. In: Anglo-American Imperialism and the Pacific: Discourses of Encounter. Editors: Keown, M., Taylor, A. and Treagus, M., . Routledge. 110- 130. 0415842921. 978-0415842921
Geiger, J., (2017). Media Refashioning: From Nollywood to New Nollywood. In: The Routledge Companion to World Cinema. Editors: Stone, R., Cooke, P., Dennison, S. and Marlow-Mann, A., . Routledge. 59- 72. 9781138918801
Geiger, J., (2015). United States Expansionism and the Pacific. In: The Palgrave Encyclopedia of Imperialism and Anti-Imperialism. Editors: Ness, I. and Cope, Z., . Palgrave Macmillan. 446- 454. 978-1-349-57690-6
Geiger, J., (2015). Documentary, Memory and the Iraq Syndrome. In: Representations of War, Migration, and Refugeehood: Interdisciplinary Perspectives. Editors: Rellstab, DH. and Schlote, C., . Routledge. 47- 63. 9780367868635
Geiger, J. and Littau, K., (2013). Introduction: Cinematicity and comparative media. In: Cinematicity in Media History. Editors: Geiger, J. and Littau, K., . Edinburgh University Press. 1- 18. 9780748676149
Geiger, J., (2013). Making America Global: Cinematicity and the Aerial View. In: Cinematicity in Media History. Editors: Geiger, J. and Littau, K., . Edinburgh University Press. 133- 156. 9780748676118
Geiger, J., (2013). Nanook of the North (1922): Fiction, Truth, and the Documentary Contract.. In: Film Analysis: A Norton Reader (Second edition). Editors: Geiger, J. and Rutsky, RL., . W W Norton. 94- 114. 9780393923247
Geiger, J., (2011). Subaltern Looks and the Imperial Gaze: Charles Warren Stoddard's South Sea Idyls. In: Indiscretions. At the Intersection of Queer and Postcolonial Theory.. Editors: Aydemir, M., . Rodopi. 33- 51. 9789042031876
Geiger, J., (2005). 'The game behind the game'?: Spatial Politics and Spike Lee's He Got Game. In: Race and Ethnicity in New York City. Editors: Krase, J. and Hutchison, R., . Emerald. 83- 105. 9780762311491
Geiger, J., (2000). Sightseeing: 'Voyage au Congo' and Ethnographic Spectacle. In: Andre Gide?s Politics: Rebellion and Ambivalence. Editors: Conner, T., . Palgrave. 111- 130. 9780333915370
Thesis dissertation (1)
Geiger, JA., America's White Shadows: Modernist Ethnography and the South Pacific
Grants and funding
2020
Kodachrome Travels: Colour Film, Realism, and the �American Pacific� Imagination
British Academy
Contact
Academic support hours:
on leave spring term 2018