People
Professor Franco Fiordelisi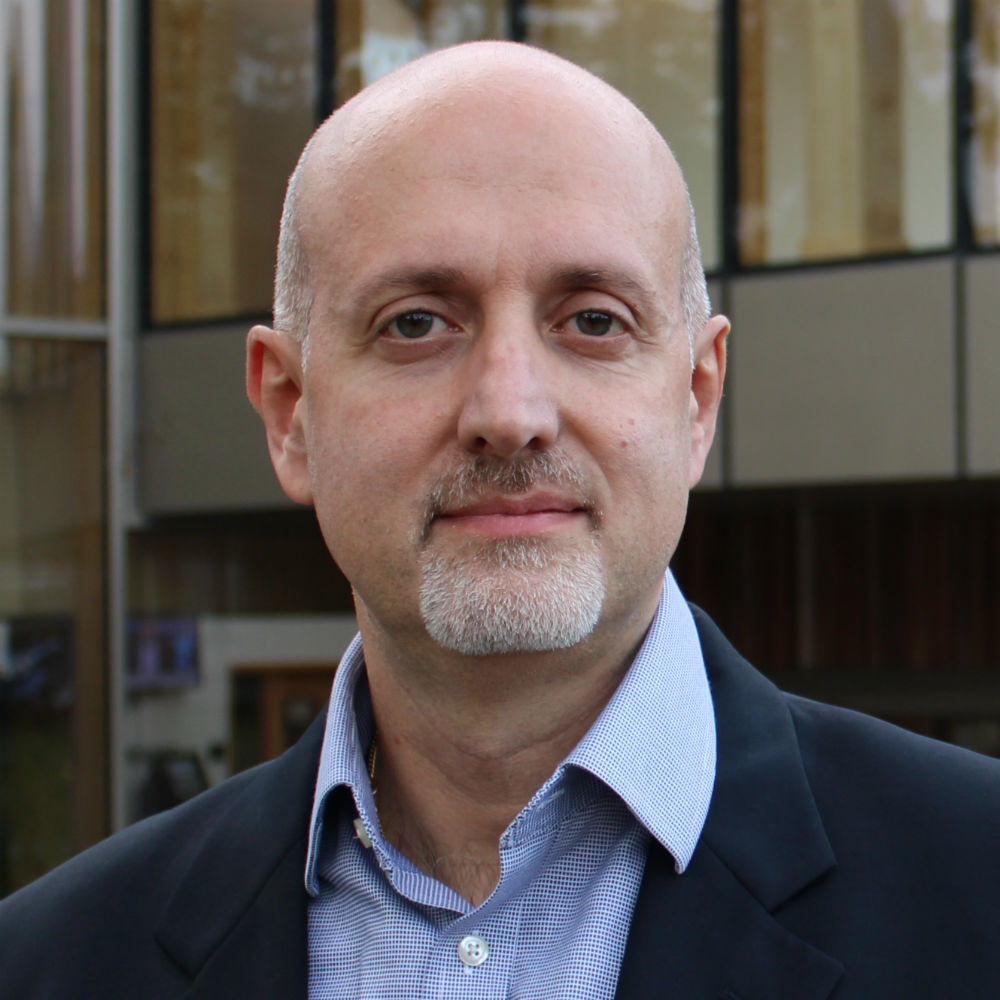 Telephone

+44 (0) 1206 872260

Location

EBS.3.22, Colchester Campus
Profile
Biography
Franco Fiordelisi is a Professor of Banking and Finance at Essex Business School of the University of Essex. He is also the President of the Financial Intermediation Network of European Studies (FINEST). He previously held positions or taught at the Durham Business School, Bocconi University, and University of Rome Tor Vergata. Franco has received many honors and awards for his scientific outputs and his university teaching skills. IDEAS/RePEc ranks his research in the top 5% in the world (last 10 years) and top 10% in the Fields of "Banking", and "Corporate Finance", as of June 2020. His research revolves around different aspects of bank management, financial risk management, and Fintech. His work has been published in international academic journals (such as the Journal of Financial and Quantitative Analysis, Review of Finance, Journal of Financial Intermediation, and Journal of Corporate Finance) and presented to primary international conferences (e.g., NBER SI, American Economic Association, American Finance Association, Westen Finance Association, European Finance Association, Financial Intermediation Research Society, and Federal Deposit Insurance Corporation). He is currently associate editor of the Journal of Financial Stability, European Journal of Finance, and Economic Modelling. In the past, Franco was associate editor of the Journal of Banking and Finance (2012 -2015). He is currently fellow of the Wells Fargo Advisors Center for Finance & Accounting Research (WFA CFAR) at the Olin Business School, Washington University in St. Louis, U.S., where he was also Fulbright senior scholar in 2011. He has been (and in some cases still is) a visiting researcher and consultant for important institutions, such as the European Central Bank, World Bank, and Federal Reserve of New York. the Federal Reserve of New York, and the European Central Bank .
Qualifications
Ph.D. Economics Bangor University,

MA Banking and Finance Bangor University,
Research and professional activities
Research interests
Financial Risk Management
Banking Regulation and Supervision
Structure and performance in banking
Bank Corporate Governance
Bank risk culture
Conferences and presentations
Wolpertinger 2021 Conference in Banking and Finance
Invited presentation, Keynote presentation, Cracow University of Economics and Narodowy Bank Polski NBP, 2/9/2021
NBER Summer Institute, SI 2021 Capital Markets and the Economy
https://www.nber.org/conferences/si-2021-capital-markets-and-economy, 13/7/2021
Western Finance Association
https://westernfinance.org/conference-2021/, 16/6/2021
European Finance Association 2019
Carcavelos, Portugal, 24/8/2019
"New Frontiers in Banking: from Corporate Governance to Risk Management"
Milan, Italy, 29/3/2019
American Finance Association, 2019
Atlanta, United States, 6/1/2019
American Economic Association, 2018
Philadelphia, United States, 5/1/2018
Teaching and supervision
Current teaching responsibilities
Data Analysis: Cross Sectional, Panel and Qualitative Data Methods (BE369)

Financial Technology and Innovation (Fintech) (BE370)

Corporate and Investment Banking Services (BE634)

Student Success Tutorial (BE916)
Publications
Journal articles (44)
Baltas, K., Fiordelisi, F. and Mare, DS., (2021). Alternative Finance after Natural Disasters. British Journal of Management
Fiordelisi, F. and Ricci, O., (2021). Corrigendum to "Corporate culture and CEO turnover" [Journal of Corporate Finance, 28 (2014) 66–82]. Journal of Corporate Finance, 102064-102064
Fiordelisi, F., Pennacchi, G. and Ricci, O., (2020). Are contingent convertibles going-concern capital?. Journal of Financial Intermediation. 43, 100822-100822
Degl'Innocenti, M., Fiordelisi, F. and Trinugroho, I., (2020). Competition and stability in the credit industry: Banking vs. factoring industries. The British Accounting Review. 52 (1), 100831-100831
Fiordelisi, F., Minnucci, F., Previati, D. and Ricci, O., (2020). Bail-In Regulation and Stock Market Reaction. Economics Letters. 186, 108801-108801
Fiordelisi, F., Girardone, C., Minnucci, F. and Ricci, O., (2020). On the Nexus between Sovereign Risk and Banking Crises. Journal of Corporate Finance. 65, 101717-101717
Cerulli, G., D'Apice, V., Fiordelisi, F. and Masala, F., (2020). Benchmarking non-performing loans. The European Journal of Finance. 26 (16), 1591-1605
Degl'Innocenti, M., Fiordelisi, F., Girardone, C. and Radic, N., (2019). Competition and risk-taking in investment banking. Financial Markets, Institutions and Instruments. 28 (2), 241-260
Renneboog, L., Ricci, O., Francesco Saverio, SL. and Fiordelisi, F., (2019). Creative Corporate Culture and Innovation. Journal of International Financial Markets, Institutions and Money. 63, 101137-101137
Caiazza, S., Cotugno, M., Fiordelisi, F. and Stefanelli, V., (2018). The spillover effect of enforcement actions on bank risk-taking. Journal of Banking and Finance. 91 (C), 146-159
Fiordelisi, F. and Galloppo, G., (2018). Stock market reaction to policy interventions. The European Journal of Finance. 24 (18), 1817-1834
Carboni, M., Fiordelisi, F., Ricci, O. and Lopes, FSS., (2017). Surprised or not surprised? The investors' reaction to the comprehensive assessment preceding the launch of the banking union. Journal of Banking & Finance. 74 (C), 122-132
Fiordelisi, F., Ricci, O. and Stentella Lopes, FS., (2017). The Unintended Consequences of the Launch of the Single Supervisory Mechanism in Europe. Journal of Financial and Quantitative Analysis. 52 (6), 2809-2836
Fiordelisi, F. and Ricci, O., (2016). "Whatever it takes": An Empirical Assessment of the Value of Policy Actions in Banking. Review of Finance. 20 (6), 2321-2347
Carretta, A., Farina, V., Fiordelisi, F., Schwizer, P. and Stentella Lopes, FS., (2015). Don't Stand So Close to Me: The role of supervisory style in banking stability. Journal of Banking & Finance. 52 (C), 180-188
Bigelli, M., Fiordelisi, F. and Thakor, A., (2015). AIDEA bicentenary conference. Journal of Banking & Finance. 52, 157-159
Fiordelisi, F., Galloppo, G. and Ricci, O., (2014). The effect of monetary policy interventions on interbank markets, equity indices and G-SIFIs during financial crisis. Journal of Financial Stability. 11 (1), 49-61
Fiordelisi, F., Soana, M-G. and Schwizer, P., (2014). Reputational losses and operational risk in banking. The European Journal of Finance. 20 (2), 105-124
Fiordelisi, F. and Mare, DS., (2014). Competition and financial stability in European cooperative banks. Journal of International Money and Finance. 45 (C), 1-16
Fiordelisi, F. and Ricci, O., (2014). Corporate culture and CEO turnover. Journal of Corporate Finance. 28 (C), 66-82
Fiordelisi, F., Monferrà, S. and Sampagnaro, G., (2014). Relationship Lending and Credit Quality. Journal of Financial Services Research. 46 (3), 295-315
Fiordelisi, F. and Marqués-Ibañez, D., (2013). Is bank default risk systematic?. Journal of Banking & Finance. 37 (6), 2000-2010
Fiordelisi, F. and Mare, DS., (2013). Probability of default and efficiency in cooperative banking. Journal of International Financial Markets, Institutions and Money. 26 (1), 30-45
Fiordelisi, F., Soana, M-G. and Schwizer, P., (2013). The determinants of reputational risk in the banking sector. Journal of Banking & Finance. 37 (5), 1359-1371
Amici, A., Fiordelisi, F., Masala, F., Ricci, O. and Sist, F., (2013). Value creation in banking through strategic alliances and joint ventures. Journal of Banking & Finance. 37 (5), 1386-1396
Fethi, MD., Fiordelisi, F. and Monferrà, S., (2013). Financial intermediation, competition and risk. Journal of Banking & Finance. 37 (5), 1307-1309
Radić, N., Fiordelisi, F. and Girardone, C., (2012). Efficiency and Risk-Taking in Pre-Crisis Investment Banks. Journal of Financial Services Research. 41 (1-2), 81-101
Cipollini, A. and Fiordelisi, F., (2012). Economic value, competition and financial distress in the European banking system. Journal of Banking & Finance. 36 (11), 3101-3109
Radic, N., Fiordelisi, F. and Girardone, C., (2011). Efficiency and Risk-Taking in Pre-Crisis Investment Banks. Journal of Financial Services Research
Fiordelisi, F. and Ricci, O., (2011). Bancassurance efficiency gains: evidence from the Italian banking and insurance industries. The European Journal of Finance. 17 (9-10), 789-810
Carretta, A., Farina, V., Martelli, D., Fiordelisi, F. and Schwizer, P., (2011). The Impact of Corporate Governance Press News on Stock Market Returns. European Financial Management. 17 (1), 100-119
Fiordelisi, F., Marques-Ibanez, D. and Molyneux, P., (2011). Efficiency and risk in European banking. Journal of Banking & Finance. 35 (5), 1315-1326
Fiordelisi, F., Marques-Ibanez, D. and Molyneux, P., (2011). Efficiency and risk in European banking. 35 (5), 1315-1326
Fiordelisi, F. and Molyneux, P., (2010). The determinants of shareholder value in European banking. Journal of Banking & Finance. 34 (6), 1189-1200
Fiordelisi, F. and Molyneux, P., (2010). Total factor productivity and shareholder returns in banking. Omega. 38 (5), 241-253
Battaglia, F., Farina, V., Fiordelisi, F. and Ricci, O., (2010). The efficiency of cooperative banks: the impact of environmental economic conditions. Applied Financial Economics. 20 (17), 1363-1376
Fiordelisi, F. and Monferrà, S., (2009). Measuring shareholder value in asset‐based lending industries. Managerial Finance. 35 (10), 885-903
Fiordelisi, F., (2008). Efficiency and shareholder return in banking. International Journal of Banking, Accounting and Finance. 1 (2), 114-114
Fiordelisi, F., (2007). Shareholder value efficiency in European banking. Journal of Banking & Finance. 31 (7), 2151-2171
Fiordelisi, F. and Molyneux, P., (2004). Efficiency in the factoring industry. Applied Economics. 36 (9), 947-959
Books (4)
Carretta, A., Fiordelisi, F. and Schwizer, P., (2017). Risk Culture in Banking. Springer. 3319575929. 9783319575926
Fiordelisi, F., Molyneux, P. and Previati, D., (2010). New Issues in Financial and Credit Markets. Springer. 0230302181. 9780230302181
Fiordelisi, F., (2009). Mergers and Acquisitions in European Banking. Springer. 0230245404. 9780230245402
Fiordelisi, F. and Molyneux, P., (2006). Shareholder Value in Banking. Springer. 0230595928. 9780230595927
Book chapters (2)
Fiordelisi, F. and Lopes, FSS., (2013). The impact of merger and acquisition on efficiency and market power. In: Efficiency and Productivity Growth. John Wiley & Sons, Ltd. 123- 133. 9781119967521
Radic, N., Fiordelisi, F. and Girardone, C., (2010). Efficiency and Environmental Factors in Investment Banking. In: New Issues in Financial Institutions Management. Editors: Fiordelisi, F., Molyneux, P. and Previati, D.,
Reports and Papers (2)
Carboni, M., Fiordelisi, F., Girardone, C. and Ricci, O., (2020). Levels 2 and 3 Instruments and Stock Price Crash Risk: Evidence From European Banks
Fiordelisi, F., Girardone, C. and Radic, N., (2011). Price Competition, Efficiency and Riskiness in Investment Banking
Scholarly Editions (4)
Fiordelisi, F. and Molyneux, P., Total Factor Productivity and Shareholder Returns in Banking
Fiordelisi, F., Mare, DS. and Molyneux, P., State-Aid, Stability and Competition in European Banking
Battaglia, F., Buchanan, BG., Fiordelisi, F. and Ricci, O., (2021). Securitization and crash risk: Evidence from large European banks
Caiazza, S., Cotugno, M., Fiordelisi, F. and Stefanelli, V., (2015). Bank Stability and Enforcement Actions in Banking
Contact