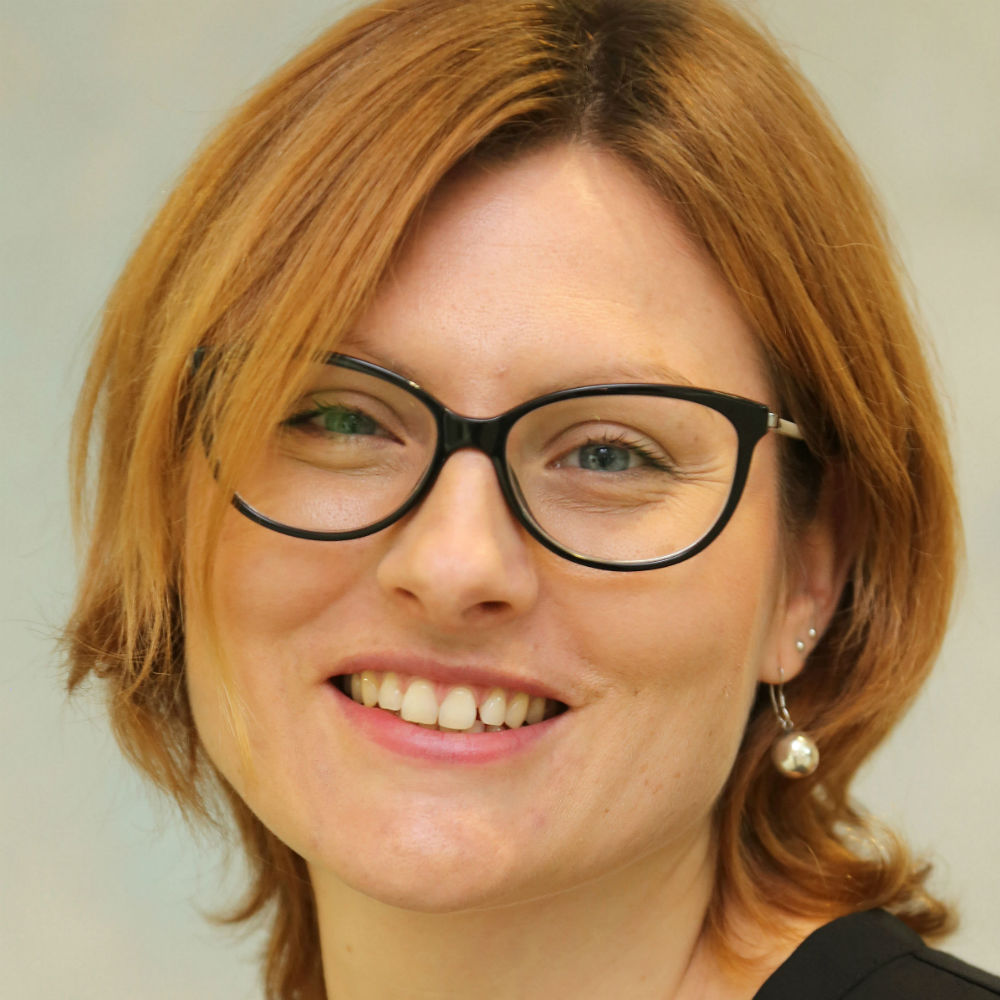 Email

afejos@essex.ac.uk

Telephone

+44 (0) 1206 872601

Location

4SB.4.7, Colchester Campus

Academic support hours

Thursday 3-4 pm
Profile
Biography
Dr Andrea Fejos (Fejős) researches and teaches in the areas of (consumer) contract law and financial services law. She has published on a range of topics including on standard form contracts, unfair contract terms, consumer credit, consumer alternative dispute resolution and enforcement of consumer rights. Her work has been published in leading journals such as the Journal of Consumer Policy and European Review of Private Law, and she been an expert consultant on research projects for the EU Commission. Dr Fejos's current research is in the area of financial consumer law in particular in the EU, Hungary and the UK. She is one of the authors of the popular blog: Recent developments in European Consumer Law. Prior to joining Essex Law School in September 2015, Dr Fejos was a lecturer at the Faculty of Law and Business Studies in Serbia (2007-2012) where she taught a range of modules including Introduction to Civil Law, Law of Obligations (Contract and Tort Law), Company Law and Business Law. As a consumer protection advocate, Dr Fejos was a volunteer legal adviser to the National Consumer Protection Organization of Serbia (2007-2012) within which she advised consumers and contributed to the shaping of consumer protection policy. She has also worked at the Oxford Citizens Advise Bureau as a researcher and financial education trainer (2015). Within her practical work, Dr Fejos received specialist training in various aspects of consumer protection law and policy (European Consumer Organization- BEUC, 2011) and in adult financial capability education (Citizens Advice Bureau, 2015). Most recently, Dr Fejos completed a placement at the Financial Conduct Authority. Dr Fejos holds an LLB degree from the University of Novi Sad (2004), LLM in International Business Law from the Central European University (2006), LLM in Banking and Finance Law from Queen Mary, University of London (2014) and a PhD in Civil and Commercial law from the University of Szeged (2014). She has also completed additional training in mediation and negotiation (Humboldt University, 2006), European Law (CEU, 2006) and German and European Law (Ludwig Maximilians University, 2007). Dr Fejos has been awarded a number of scholarships and fellowships, including the Fulbright Junior Faculty Development Programme academic excellence fellowship for one term at University of California, Berkeley School of Law (2010).
Qualifications
PhD University of Szeged, Hungary (2014)

LLM in Banking and Finance Law, Queen Mary, University of London (2014)

LLM in International Business Law, Central European University (2006)

LLB University of Novi Sad, Serbia (2004)
Research and professional activities
Research interests
Consumer law
Issues of general consumer law such as unfair contract terms, unfair commercial practices and enforcement of consumer rights (alternative dispute resolution and collective court actions); national and European consumer law
Financial consumer law
Specialized area of consumer law, retail financial services law covering credit, insurance, investment and payment services; interplay between general consumer law rules and special financial consumer law rules; interplay between private law of financial contracts and public regulation of contracts; powers of financial supervisory authorities; European and national financial consumer law.
FinTech
Challenges to consumer protection by FinTech; Fintech transactions in particular peer-to-peer lending; smart contracts; Robo advise; Big Data and consumer protection.
Consumer law and social justice
Interplay of consumer and contract law theory with political theory and socio-legal perspectives on social justice.
Financial regulation
Aims and methods of financial regulation, financial regulation in the UK and the UK, conduct of business regulation, banking and insurance regulation, consumer credit regulation, powers of the regulatory and supervisory authorities
Conferences and presentations
Social Justice in EU Financial Consumer Law
The Responsible Consumer in Digital Age – International and Nordic Perspectives on Consumer Financial Protection, Copenhagen, Denmark, 31/5/2018
The obligation to assess consumers' creditworthiness in the UK
Invited presentation, International Conference: the New Paradigm of Consumer Creditworthiness, A Coruña, Spain, 27/10/2017
Recent CJEU case-law on consumer matters
Invited presentation, Annual Conference on European Consumer Law 2017, Academy of European Law, Trier, Germany, 12/10/2017
Challenges in Regulating the Culture of Credit Providers: The UK Experience
Invited presentation, Possible Directions in Improving the Fairness of Contract Terms and Other Aspects of Consumer Lending, 4/4/2017
'Consumer Protection and New Technologies: The Role of Ethics in FinTech Revolution' at University of Essex, Newton Conference: Ethics and Challenges in Chinese Financial Markets, 25 March 2017
Colchester, United Kingdom, 2017
'Strenghtening Consumer Protection and Trust in Key Fileds such as Credit' at University of Oxford, SLS Conference, 7 September 2016
Oxford, United Kingdom, 2016
'Post-crisis EU financial services law: a new direction in consumer protection?' at University of Szeged, School of Law, PhD seminar, September 2015
Szeged, Hungary, 2015
The Vision of a Modern Consumer of Financial Services: the Evolution of EU Law from Free Market to Social Justice Oriented Approach at LSETransnational Law and Social Justice conference, June 2015
London, United Kingdom, 2015
Creating a Legal Regime that Supports Sustainable Access to Financial Services at University of Amsterdam, School of Law,15th International Conference on Consumer Law: Virtues and Consumer Law, July 2015
Amsterdam, Netherlands, 2015
Teaching and supervision
Current teaching responsibilities
Foundation Essay: International Commercial and Business Law (LW762)
Publications
Contact
Academic support hours:
Thursday 3-4 pm