People
Dr Fatima El Issawi
Reader
Department of Literature Film and Theatre Studies (LiFTS)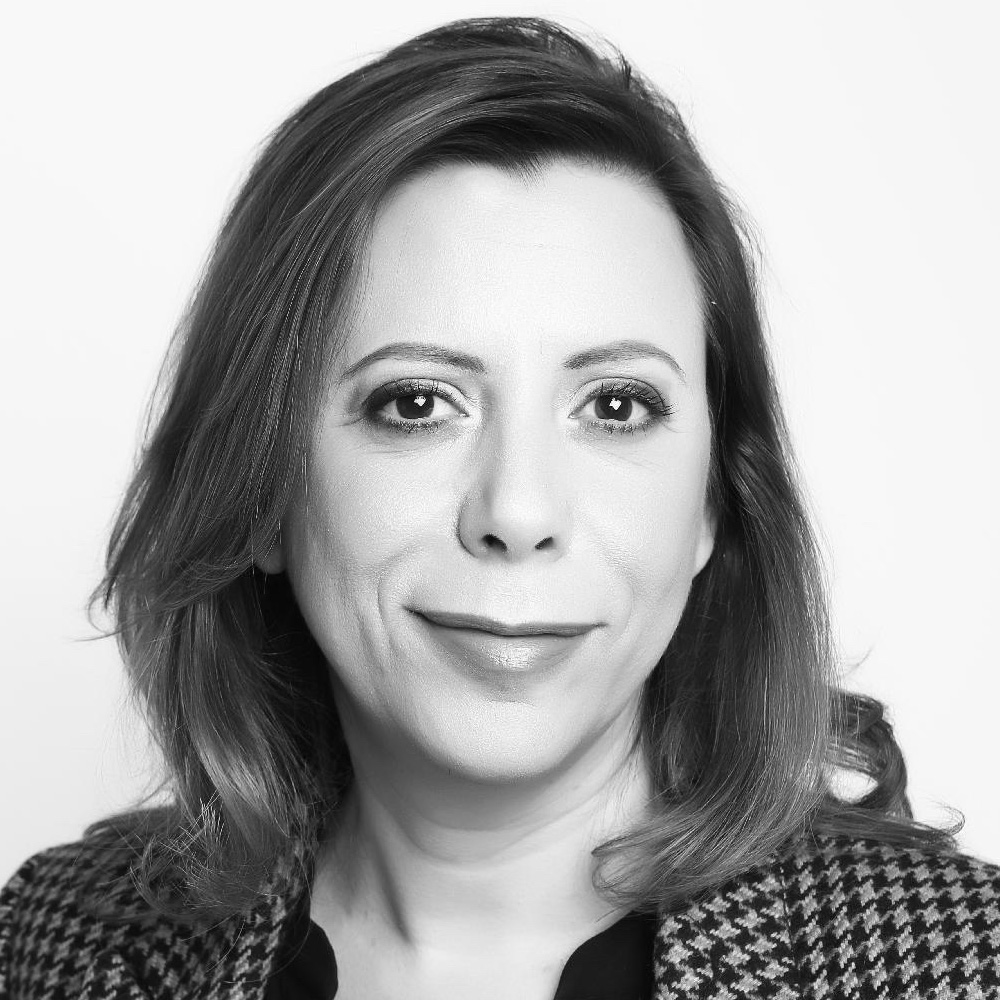 Profile
Biography
Dr Fatima el Issawi is a British Lebanese scholar and journalist. Her expertise in the media industry with a specific focus on the Middle East and North Africa (MENA) mixes journalism, public communication, policy, and academia. She is currently the Principal Investigator of the project "Media and Transitions to Democracy: Journalistic Practices in Communicating Conflicts—The Arab Spring" funded by the British Academy Sustainable Development Programme (296k, 27 months). The project aims to develop an innovative conceptual framework on the interplay between news media and conflicts in troubled- or failed- transitions to democracy, taking the Arab uprisings as case study. Since 2012, Fatima has been leading research projects on Arab media under transition in the context of the Arab Spring. From 2012 to 2014, she led the project "Arab Revolutions: Media Revolutions" funded by the Open Society Foundations (100K) and based at the department of Media and Communications at the London School of Economics. The project provided in-depth empirical analysis on the transformations in media practices and values brought by the transitional political landscape to traditional media in Tunisia, Libya, and Egypt and the relationship this has to the fragile democratisation processes. Between 2014 and 2017, she led the project "Arab National Media and Politics: Democracy Revisited" looking at the intricate link between traditional media and democratization taking Morocco and Algeria as case studies. The project was funded by the Middle East Centre of the London School of Economics (70K). Fatima has over fifteen years of experience as international correspondent in conflict zones. She has covered conflicts, wars, and crises in Lebanon, Iraq, and Jordan for leading international media such as Agence France Presse (AFP) and the BBC World Service. The impact of her work extends beyond academic research and reaches civil society groups, non-governmental organizations, and policy makers. A recent ESRC Impact Acceleration Grant (14K) has allowed to transform her research findings into policy tools to improve the understanding of the Arab region by international policy makers and media development agencies. Her book 'Arab National Media and Political Change' (Palgrave) has received positive endorsements from leading scholars in the fields of media and democratization in the UK and US. Professor Silvio Waisbord, editor of the Journal of Communication, has praised the book as "a sober, nuanced analysis of media and political transition in the Arab world". Fatima is a regular contributor to international media including the New Yorker, Al Jazeera, CNN, Bloomberg, and Voice of America. Fatima holds a PhD in media studies from Pantheon-Assas Paris II University. She is fluent in Arabic, French, and English.
Qualifications
PhD Panthéon-Assas University,
Appointments
University of Essex
Fellow, Human Rights Centre, University of Essex (2016 - present)
Other academic
Senior Visiting Fellow, International Development, London School of Economics and Political Science (2017 - 2019)
Research and professional activities
Research interests
Media and Democratization
Arab Media
Journalistic Practices and Models
Media Systems
Media in Transitions
Media Policy
Conferences and presentations
The Silent Takeover- Media Capture in the 21st Century
Invited presentation, Pluralistic Party-Media Landscapes (Tunisia as Case Study), Berlin, Germany, Berlin, Germany, 22/11/2018
Arab Media Framing of the Uprisings: The Dangerous "Other" and the Glorified Self
Media, War & Conflict journal 10th anniversary conference: Spaces of War, War of Spaces, Accademia Europea Di Firenze, Florence, Italy, 22/5/2018
The Hybrid Journalist: Agent of Change?
Talk provided to students and staff funded by an Impact Acceleration Grant/ ESRC., Institute for Middle East Studies, Elliott School of International Affairs, Washington D.C., United States, 29/11/2017
The Journalist/Activist: An Arab Case Study
Talk provided to graduate students funded by an Impact Acceleration Grant/ ESRC, Massachusetts Institute of Technology (MIT), Cambridge, United States, 13/11/2017
Hybrid Public Spaces, Hybrid Practices
Invited presentation, Communication, Conflict and the Media in Transitional Contexts, Peace Research Institute, Oslo, Norway, 7/11/2017
Book Presentation: Arab National Media and Political Change
Talk to students and staff funded by an Impact Acceleration Grant/ESRC, School of Journalism and Communication, Carleton University, Ottawa, Canada, Ottawa, Canada, 17/10/2017
Media and Democratization: Lessons from the MENA region
Seminar to graduate students funded by an Impact Acceleration Grant/ESRC, Department of Political Science, Montreal, Canada, 16/10/2017
Revolutions arabes, Revolutions des medias.
Seminar to staff and students funded by an Impact Acceleration Grant/ESRC., Haute Etudes Internationales, Universite Laval, Centre interdisciplinaire de recherche sur l'Afrique et le Moyen-Orient (CIRAM),, Québec, Canada, 12/10/2017
Arab National Media and Politics: Morocco and Algeria
Presentation of final findings for the research project "Arab National Media and Politics: Democracy Revisited", The Mohammed Ben Rashid School for Communication, the American University in Dubai, Dubai, United Arab Emirates, 19/1/2017
Media Change: Perspectives from Tunisia, Morocco and Algeria
Invited presentation, Dynamics of Change: Media and the Public Sphere in Egypt, Berlin, Germany, 14/12/2016
New Media: New Landscape?
Invited presentation, Historical Change, Political Transitions and Media's Role, The European Institute of the Mediterranean and Al Jazeera Centre for Studies;, Barcelona, Spain, 24/9/2015
Arab Media as a Fourth Power?
Invited presentation, Arab Spring Four Years On: Revisiting Societal Dynamics, Casa Arabe and Friedrich Ebert Stiftung, Madrid, Spain, 4/3/2015
Social Media in the Arab World: An Everyday Revolution
Invited presentation, 'Technology and Innovation for Development' annual conference, The School of International and Public Affairs (SIPA), Columbia University, New York, United States, 18/2/2015
Regulatory Media Reform: The Tunisian Experience, a Successful Example?
Invited presentation, Media in Political Transition: Focus on Tunisia, University of Cambridge, UK, Al-Jazeera Centre for Studies, Cambridge, United Kingdom, 17/7/2014
Teaching and supervision
Current teaching responsibilities
International Journalism and News Reporting (LT242)

Media, Politics and Society (LT969)
Previous supervision Maria-Irina Popescu
Thesis title:
American Made: The Homegrown Terrorist and 9/11 Myths in the Contemporary US Novel
Degree subject:
Literature
Degree type:
Doctor of Philosophy
Awarded date:
29/5/2019
Publications
Grants and funding
2020
A Manual by journalists for best practices on how to report political conflicts in uncertain Transitions to Democracy.
University of Essex (IAA)
2018
Media and Transitions to Democracy: Journalistic Practices and Communicating Conflicts: The Arab Spring
British Academy
2017
Media and Democratization: The Arab Spring case study: Informing policy, building networks of knowledge and guiding media reform strategies
University of Essex
Contact