People
Dr Carina De Klerk
Lecturer
Department of Psychology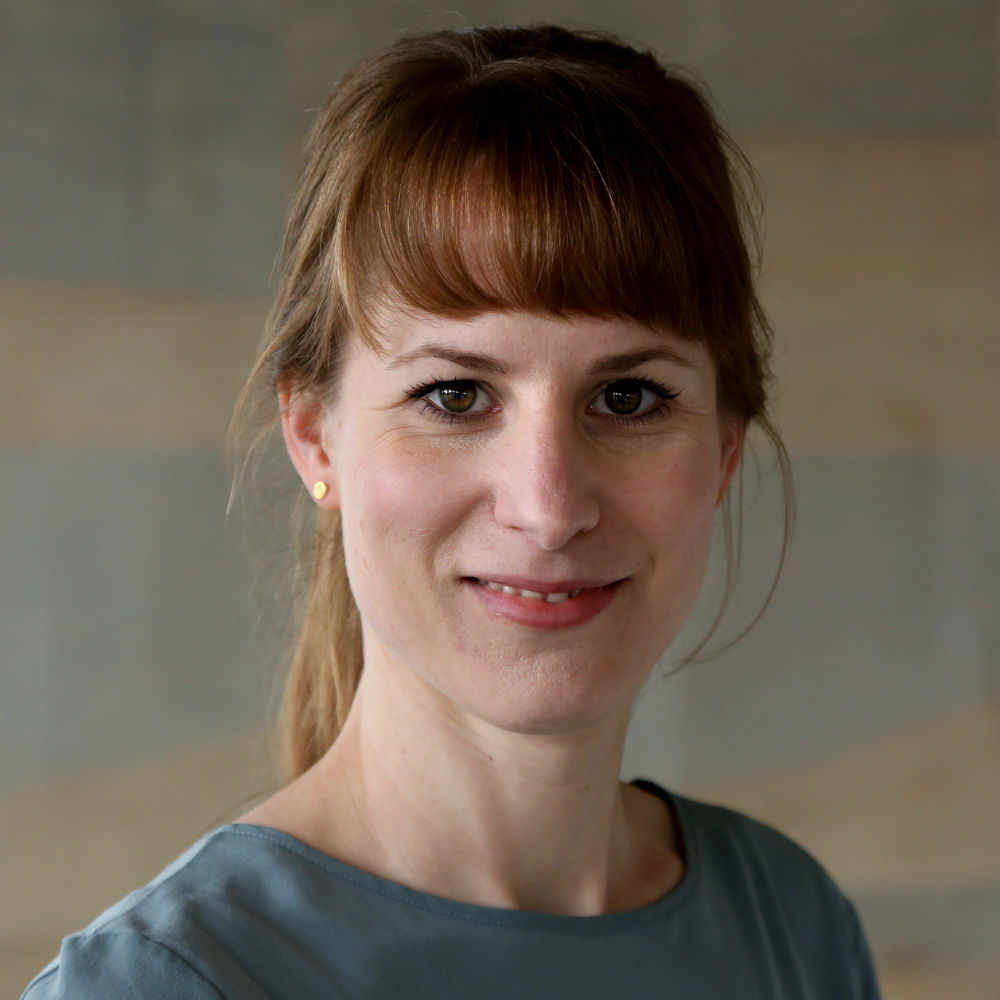 Profile
Biography
I completed my undergraduate and research master degrees in Developmental Psychology at the University of Leiden in the Netherlands. In 2010 I moved to London to start a PhD at the Centre for Brain and Cognitive Development, Birkbeck College. With my PhD research I investigated how action experience influences the strength of perceptual-motor couplings in the infant brain, and the role these couplings play in the infant's ability to predict other's actions. My subsequent postdoctoral research investigated the development of mimicry from infancy to toddlerhood. I joined the Department of Psychology at Essex University as a lecturer in January 2019.
Qualifications
PhD in Developmental Cognitive Neuroscience Birkbeck College, University of London,
Research and professional activities
Research interests
imitation; facial mimicry; action processing; development of the mirror neuron system;
I am interested in the (a)typical development of social cognition, action understanding, and imitation and the brain mechanisms that underlie these abilities.
Key words: imitation
Teaching and supervision
Current teaching responsibilities
Growing in the World (PS102)

Brain and Behaviour (PS411)

Body, Senses and Existence (PS502)

Advanced Brain and Behaviour (PS943)

Theory and Methods in Cognitive Neuroscience and Neuropsychology (PS949)
Publications
Journal articles (17)
Filippetti, ML., Andreu-Perez, J., De Klerk, C. and Rigato, S., (2023). Are advanced methods necessary to improve infant fNIRS data analysis? An assessment of baseline-corrected averaging, general linear model (GLM) and multivariate pattern analysis (MVPA) based approaches. NeuroImage. 265, 119756-119756
Fiske, A., de Klerk, C., Lui, KYK., Collins-Jones, L., Hendry, A., Greenhalgh, I., Hall, A., Scerif, G., Dvergsdal, H. and Holmboe, K., (2022). The neural correlates of inhibitory control in 10-month-old infants: A functional near-infrared spectroscopy study.. NeuroImage. 257, 119241-119241
de Klerk, CCJM. and Kampis, D., (2021). Is motor cortex deactivation during action observation related to imitation in infancy? A commentary on Köster et al., 2020. NeuroImage. 234, 117848-117848
de Klerk, CCJM., Filippetti, ML. and Rigato, S., (2021). The development of body representations: an associative learning account.. Proceedings of the Royal Society B: Biological Sciences. 288 (1949), 20210070-
Holmboe, K., Larkman, C., de Klerk, C., Simpson, A., Bell, MA., Patton, L., Christodoulou, C. and Dvergsdal, H., (2021). The early childhood inhibitory touchscreen task: A new measure of response inhibition in toddlerhood and across the lifespan. PLoS One. 16 (12), e0260695-e0260695
de Klerk, C., Albiston, H., Bulgarelli, C., Southgate, V. and Hamilton, A., (2020). Observing third-party ostracism enhances facial mimicry in 30-month-olds. Journal of Experimental Child Psychology. 196, 104862-104862
Bulgarelli, C., de Klerk, CCJM., Richards, JE., Southgate, V., Hamilton, A. and Blasi, A., (2020). The developmental trajectory of fronto‐temporoparietal connectivity as a proxy of the default mode network: a longitudinal fNIRS investigation. Human Brain Mapping. 41 (10), 2717-2740
De Klerk, C., (2020). The importance of face-to-face play for infants' social development. International Journal of Birth and Parent Education. 7 (4), 33-37
de Klerk, CCJM., Lamy-Yang, I. and Southgate, V., (2019). The role of sensorimotor experience in the development of mimicry in infancy. Developmental Science. 22 (3), e12771-
de Klerk, CCJM., Bulgarelli, C., Hamilton, A. and Southgate, V., (2019). Selective facial mimicry of native over foreign speakers in preverbal infants. Journal of Experimental Child Psychology. 183, 33-47
Bulgarelli, C., Blasi, A., de Klerk, CCJM., Richards, JE., Hamilton, A. and Southgate, V., (2019). Fronto-temporoparietal connectivity and self-awareness in 18-month-olds: A resting state fNIRS study. Developmental Cognitive Neuroscience. 38, 100676-100676
de Klerk, CCJM., Hamilton, AFDC. and Southgate, V., (2018). Eye contact modulates facial mimicry in 4-month-old infants: An EMG and fNIRS study. Cortex. 106, 93-103
Bulgarelli, C., Blasi, A., Arridge, S., Powell, S., de Klerk, CCJM., Southgate, V., Brigadoi, S., Penny, W., Tak, S. and Hamilton, A., (2018). Dynamic causal modelling on infant fNIRS data: A validation study on a simultaneously recorded fNIRS-fMRI dataset. NeuroImage. 175, 413-424
de Klerk, CCJM., Southgate, V. and Csibra, G., (2016). Predictive action tracking without motor experience in 8-month-old infants. Brain and Cognition. 109, 131-139
de Klerk, CCJM., Johnson, MH. and Southgate, V., (2015). An EEG study on the somatotopic organisation of sensorimotor cortex activation during action execution and observation in infancy. Developmental Cognitive Neuroscience. 15, 1-10
de Klerk, CCJM., Johnson, MH., Heyes, CM. and Southgate, V., (2015). Baby steps: investigating the development of perceptual-motor couplings in infancy. Developmental Science. 18 (2), 270-280
de Klerk, CCJM., Gliga, T., Charman, T. and Johnson, MH., (2014). Face engagement during infancy predicts later face recognition ability in younger siblings of children with autism. Developmental Science. 17 (4), 596-611
Grants and funding
2023
Public Engagement Evidence & Search Support BabyLab
University of Essex (QR Impact Fund)
2022
Enhancing BabyBrains� programme with Essex Babylab research to improve parent-baby relationships
University of Essex (ESRC IAA)
2021
Copy me, copy you: Investigating the development of facial mimicry in infancy
Bial Foundation