People
Dr Christopher Bundock
Lecturer
Department of Literature Film and Theatre Studies (LiFTS)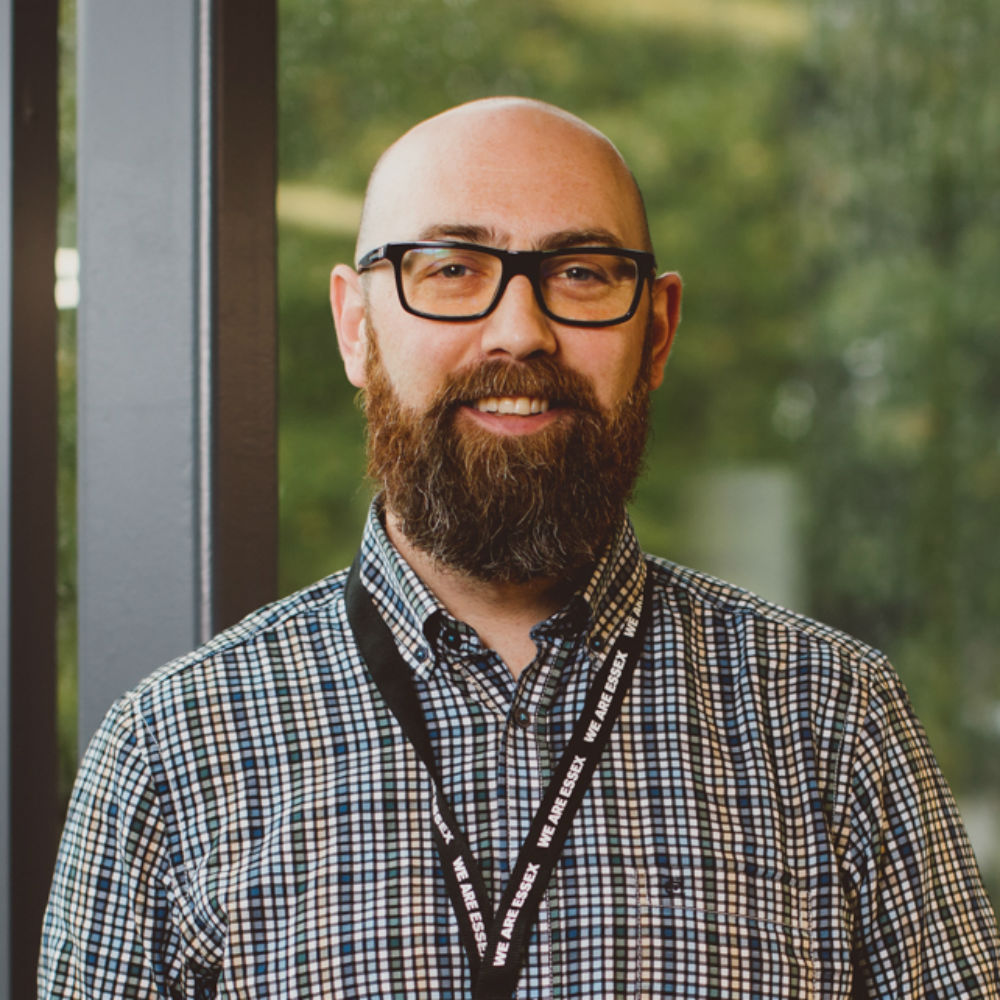 Telephone

+44 (0) 1206 876126

Location

5NW.6.9, Colchester Campus

Academic support hours

By appointment
Profile
Biography
My research focuses on 18th and 19th-century English literature and thought. I work on a wide range of genres--poetry, engraving, painting, drama, the novel--and put these cultural productions into conversation with prevailing forms of knowledge in the period. This means reading literature and art alongside philosophical writing (in both Britain and on the Continent) and emerging forms of knowledge, from historiography, to medical science, to political economy. I also work on Gothic literature, from the 18th to the 21st century.
Qualifications
PhD English University of Western Ontario,

MA English University of Western Ontario,

MA Theory and Criticism University of Western Ontario,

BA Hon English University of Victoria,
Appointments
University of Essex
Lecturer, Literature, Film, and Theatre, University of Essex (1/8/2019 - present)
Other academic
Associate Professor, English, University of Regina (1/8/2015 - 31/7/2019)

Assistant Professor, English, Huron University College (1/8/2013 - 31/7/2015)
Research and professional activities
Current research
Sense and Morbid Sensibility
An analysis of nervous illness in 18th-century and Romantic literature.
Conferences and presentations
Entomology in Keats's Lamia and Marsh's The Beetle
Romantic Elements, University of Chicago, Chicago, United States, 10/8/2019
'Taking a different shape before my eyes': Mutability in Edgeworth's Harrington and Marsh's The Beetle
British Association of Romantic Studies, Romantic Facts and Fantasies: British Association of Romantic Studies, Nottingham, United Kingdom, 26/7/2019
Teaching and supervision
Current teaching responsibilities
Modern Revolutions in Science, Politics, and Culture (CS101)

The World Transformed: The Enlightenment and Its Critics (CS111)

The World Transformed: The Enlightenment and Its Critics (CS112)

The World in Question: The Social, Cultural, Political & Environmental Legacies of the Enlightenment (CS201)

Origins and Transformations in Literature and Drama (LT111)

Criticism: Practice and Theory (LT204)

Desire in the Age of Enlightenment: Eighteenth Century Literature (LT267)

Gothic Literature (LT268)

Independent Literature Project (LT831)

Dissertation (LT880)
Publications
Journal articles (6)
Bundock, C., New Romantic Painting and the Image of History. European Romantic Review. 34 (3)
Bundock, C., (2021). Performance, Embodiment, and Nervous Sympathy in Maria Edgeworth's Harrington. ELH: English Literary History. 88 (2), 497-524
Bundock, C., (2013). "And Thence from Jerusalems Ruins": Romantic Prophecy and the End(s) of History. Literature Compass. 10 (11), 836-845
Bundock, C., (2013). Romantic Women Writers, Revolution, and Prophecy: Rebellious Daughters, 1786-1826. STUDIES IN ROMANTICISM. 52 (4), 619-622
Bundock, C., (2010). "A feeling that I was not for that hour / Nor for that place": Wordsworth's Modernity. European Romantic Review. 21 (3), 383-389
Bundock, C., (2009). The (inoperative) epistolary community in Eliza Fenwick'sSecresy. European Romantic Review. 20 (5), 709-720
Book chapters (3)
Bundock, C., (2020). Blake's Nervous System: Hypochondria, Judaism, and Jerusalem. In: William Blake Modernity and Disaster. Editors: Rajan, T. and Faflak, J., . University of Toronto Press. 150- 171. 978-1487506568
Bundock, C., (2015). Between Saints and Monsters: Elegy, Materialization, and Gothic Historiography in Percy Shelley's Adonais and The Wandering Jew. In: Percy Shelley and the Delimitation of the Gothic. Editors: Brookshire, D., . University of Maryland Press. 28- paragraphs
Bundock, C., (2014). Historicism, Temporalization, and Romantic Prophecy in Percy Shelley's Hellas. In: Rethinking British Romantic History, 1770–1845. Editors: Fermanis, P. and Regan, J., . Oxford University Press. 144- 164. 9780199687084
Conferences (4)
Bundock, C., "Gothic Life: Vitality and Form in Hans Driesch and William Worringer,"
Bundock, C., "Kent Monkman's Romantic Revisions"
Bundock, C., 'New Romantic Painting and the Image of History'
Bundock, C., New Romantic Painting and the Image of History
Contact
Academic support hours:
By appointment