People
Dr Xun Zhou
Reader
Department of History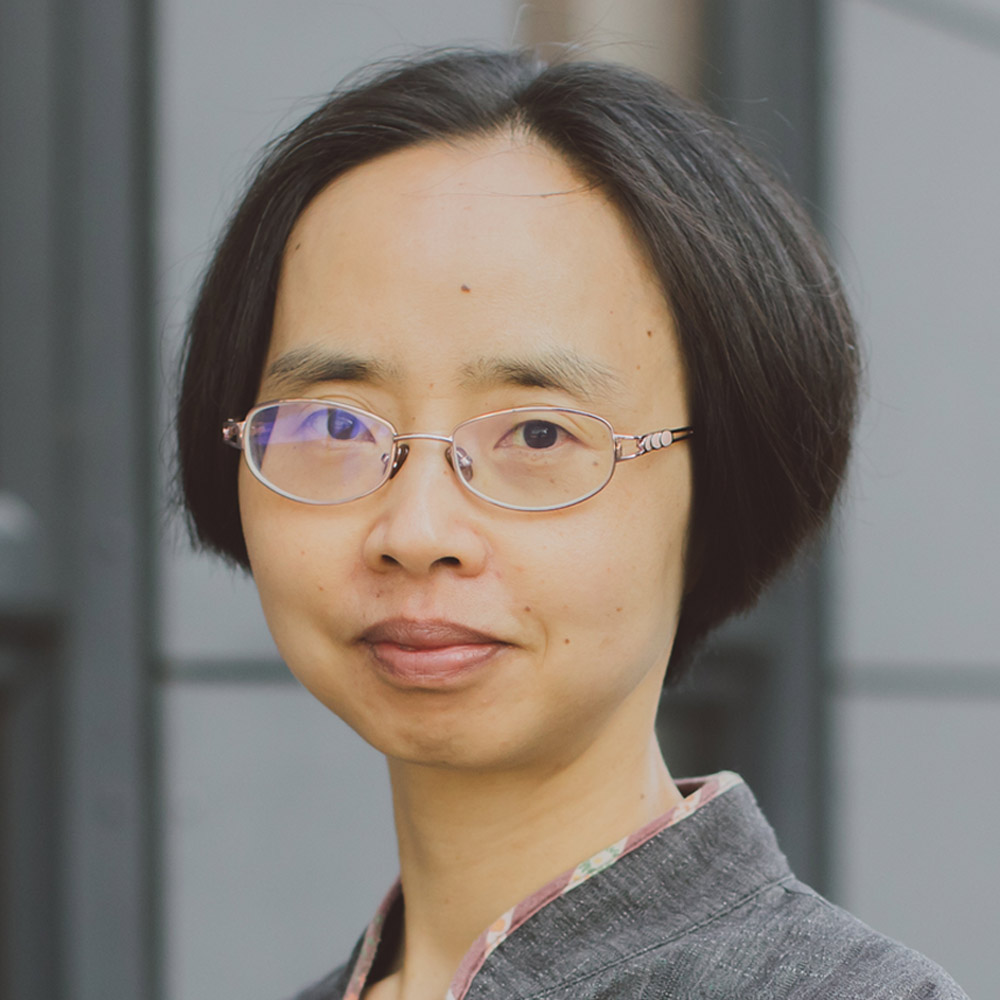 Profile
Biography
Grew up in the southwest of China, in the past 30 years, I have lived, studied and lectured in Beijing, Shanghai, Hong Kong, Jerusalem, Chicago and London. I am now one of Europe's most productive historians working at the boundaries of health, medicine, science, religion and everyday life in modern China. I also has a track record in trans-cultural/global studies and have built up a profile in the history of global health. My research interests range from medicine, health intervention and delivery in modern China to nutrition, food and narcotics, and more broadly the political history of the People's Republic of China (PRC) as well as questions of race and ethnicity. My most recent book The People's Health: Health Intervention and Delivery in Mao's China, 1949-1983 (McGill-Queen University Press, 2020) is the first systematic study on health care and medicine in Mao's China. This study was funded by the European Commission Research Executive Agency. Capitalising on previously unseen archival sources from across China AND extensive oral interviews with the participants at the expert and grassroots level, it sets out to develop a nuanced understanding of the Chinese approach to health. It explores the processes through which the PRC's health system was conceived and the political context in which they were, and could be evaluated. This book contributes to global health policy debates concerning the importance of political commitment to health, sustained investment, access to health, the pursuit of community engagement, and action on the wider determinants of health. In 2015, I also co-edited Disease, Religion and Healing in Asia: Convergence and Collisions (2015), a pioneering study that explores the diverse models of healing and their interplay with culture and religion in Asia. I am among a growing number of historians who are pioneering the history of the People's Republic of China through the use of new oral and archival evidence. Based on thousands of archival documents and hundreds of interviews I have collected, my recent works The Great Famine in China, 1958-1962: A Documentary History (2012) and Forgotten Voices of Mao's Great Famine, 1958-1961: An Oral History (2014) are powerful accounts which have helped to reshape our understanding of modern Chinese history. In addition to my academic work, I have also a long track record in media activities. Some of my interviews with famine survivors have appeared in the award winning French Documentary film Mao's Great Famine (2012). In 2012 and 2013, I wrote a regular Op-Ed column on contemporary issues in China for the South China Morning Post, the most important English newspaper in Hong Kong. From the onset of the Covid-19 crisis in January 2020, I been regularly interviewed by major media outlets from the BBC to the Financial Times, the Guardian, the New York Times, and Aljazeera, to name a few, to comment on the outbreak in Wuhan and the Chinese health system as well as to speak on historical correlates of the global pandemic. In October 2020, I also keynoted at the Royal Society of Medicine (RSM)'s Pathology Council's 'SARS CoV 2: Emergence to impact' webinar conference.
Qualifications
BA Sichuan

MA London

PhD London

FHEA
Appointments
University of Essex
History Department Lead for International Partnerships, History Department, University of Essex (1/7/2018 - present)

History Department Study Abroad Officer, History, University of Essex (3/8/2020 - 30/7/2021)
Research and professional activities
Research interests
History of Jewish People in Asia
Social History of Drugs
Material Culture. Visual Culture, and Everyday life in Modern China (1870-1950)
Social History of Modern China
History of Public Health and Medicine in 20th century China
Food and Foodways
History of Diseases, Environmental History
Medicine and Religion in East Asia, 20th Century
Conferences and presentations
Rethinking Disease in Asia after COVID-19
Invited presentation, Association of Asian Studies 2021 Virtual Conference, 22/3/2021
Covid 19: International profiling and historical correlates
Invited presentation, Keynote presentation, Royal Society of Medicine (RSM)'s Pathology Council's SARS CoV 2: Emergence to impact' webinar conference, London, 19/10/2020
Intentions of China in Changing the Discourse in the South China Sea and Covid-19: A Success?
Invited presentation, Keynote presentation, the Konrad Adenauer Foundation Philippines' webinar, 26/9/2020
Teaching and supervision
Publications
Grants and funding
2021
Fellowship with Wissenschaftskolleg
Wissenschaftskolleg zu Berlin
2014
Between State and Community - Public Health Campaigns and Local Healing Practice in socialist Asia
European Commission (FP7)