People
Dr Anna Sergi
Senior Lecturer
Department of Sociology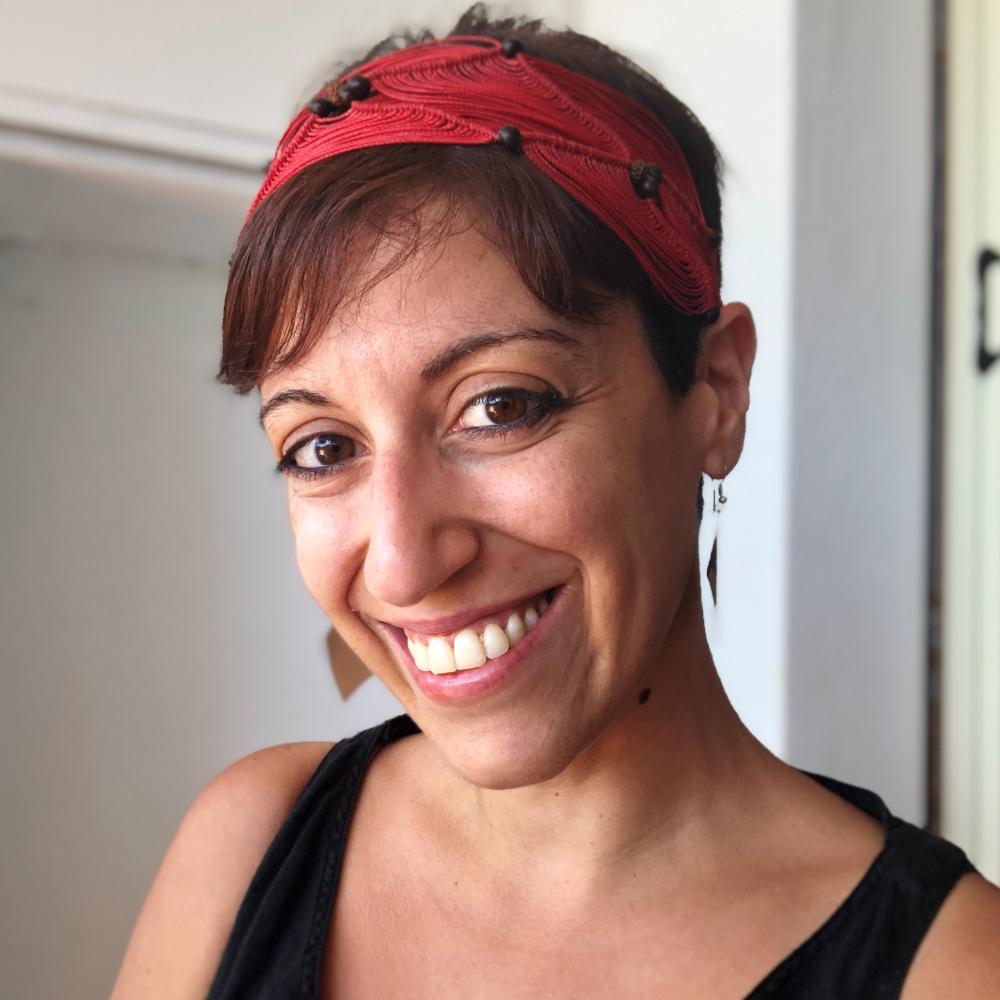 Email

asergi@essex.ac.uk

Telephone

+44 (0) 1206 873046

Location

5A.312, Colchester Campus

Academic support hours

(Autumn Term 2019) - Thursdays 11-13
Profile
Biography
Anna Sergi holds a PhD in Sociology (2014), with specialisation in Criminology, from the Department of Sociology at the University of Essex. Her research specialism is in organised crime studies and comparative criminal justice. She has published extensively in renowned peer-review journals in criminology on topics related to Italian mafias both in Italy and abroad as well as on policing strategies against organised crime across states. Since September 2015 she lectures in criminology at the University of Essex. In Autumn 2015 she has been working as a consultant for the Australian Institute of Criminology, in Canberra and as a Research Fellow at Flinders Law School, in Adelaide. in 2017 she has visited the University of Montreal in Canada as Visiting Scholar and she is an Internaitonal Fellow at the University of Melbourne. Before joining Essex, she was a lecturer in Policing and Crime Sciences at the University of West London. In early 2014 she has contributed as a Research Assistant, seconded to the National Crime Agency in London, to a project of the University of Cambridge, within the RCUK Global Uncertainties Programme in early 2014. In this position Anna is looking at the requirements of the NCA for social and behaviorual sciences research in the fight against serious and organised crime. In Autumn 2013, Anna has visited the New York School of Law, Center for Research in Crime and Justice, as Program Affiliate Scholar, to work on a comparative project on criminal law and justice against organised crime groups in the USA and in England and Wales. Prior to starting her doctorate, Anna has completed her five-years degree in law in Italy, at the University of Bologna in 2009, majoring with honours (cum laude) in International and European Criminal Procedure, followed by a Master of Law (LL.M.) in Criminal Law, Criminology and Criminal Justice with merit at Kings College, in London. After completing her LL.M, Anna has worked in the private sector for one year, first as an Intern in the Forensics and Anti-Money Laundering Department of Pricewaterhouse Coopers in Milan, Italy and afterwards as Staigiare Paralegal in the Italian Desk and Litigation Department for Withers LLP in London. Since she has joined Essex in 2011 Anna has also been very committed to teaching. She has conducted lectures and seminars in various fields of criminology (among which Organised Crime modules at both UG and PG levels) at the University of Essex, University of West London, University of Roehampton, London Metropolitan University. Last but not least, Anna is now Chair of the Early Career Researchers Network of the British Society of Criminology, She joined the BSC Executive Committee in April 2013 as Co-Chair of the Post-graduate Committee. Between November 2012 and December 2015 she was Newsletter Editor, sitting in the Executive Committee of the ECPR Standing Group on Organised Crime. Anna is also the recipient of the 2017 Award Italy Made me for the Social Sciences category for Early Career Researchers of Italian nationality in the UK promoted by the Italian Embassy. Laurea Magistrale in Giurisprudenza, Università di Bologna, Italy, 2009 LL.M in Criminal Law, Criminology and Criminal Justice, King's College, London, UK 2009 Visiting Scholar, Center for Crime and Justice, New York University School of Law, USA, 2013 Ph.D. Sociology (Criminology) University of Essex, 2014 PG Cert - Associate Fellowship Higher Education Academy, 2014 Visiting Research Fellow Australian Institute of Criminology, Canberra, Australia, 2015 Visiting Research Fellow Flinders University, Adelaide, Australia, 2015 Visiting International Fellow, University of Montreal, Canada, 2017 Visiting International Fellow, University of Melbourne, Australia, 2017
Qualifications
Laurea Magistrale in Giurisprudenza, Università di Bologna, Italy, 2009

LL.M in Criminal Law, Criminology and Criminal Justice, King's College, London, UK 2009

Ph.D. Sociology (Criminology) University of Essex, 2014

PG Cert - Fellowship Higher Education Academy, 2014 University of Essex,
Research and professional activities
Current research
Cultural differences or Cultural Bias? Policing the Calabrian 'ndrangheta across borders - British Academy/Leverhulme Trust Small Research Grant 2017/2018
European Innovation Funds and Environmental Crimes, mafia power and bad governance in Calabria, Southern Italy.
Corruption and Organised Crime in Public Sector
Mafia Capitale Trial in Italy and the re-definition of mafia-type organised crime
Children and mafia families, behviours and subculture.
SECURPORT
Investigating Organised crime and mafia-type groups in seaports
Teaching and supervision
Current teaching responsibilities
Globalisation and Crime (SC304)

Organised Crime: Global and Local (SC556)

Sociological Research Design (SC905)

Dissertation (SC981)
Publications
Book chapters (5)
Di Ronco, A. and Sergi, A., (2019). From harmless incivilities to not-so serious organised crime activities: The expanded realm of European crime prevention and some suggestions on how to limit it. Eleven International Publishing
Sergi, A. and South, N., (2016). 'Earth, Water, Air, and Fire': Environmental Crimes, Mafia Power and Political Negligence in Calabria. In: Illegal Entrepreneurship, Organized Crime and Social Control Essays in Honor of Professor Dick Hobbs. Editors: Antonopoulos, GA., . Springer. 85- 100. 9783319316062
Sergi, A., (2016). "Three Tales / Two Threats". Prosecutors in Italy, England and the United States narrate national and transnational organised crime. In: Narratives on Organised Crime in Europe: Criminals, Corrupters & Policy. Editors: Van Duyne, PC., Sheinost, M., Antonopoulos, GA., Harvey, J. and Von Lampe, K., . Wolf Legal Publishers. 978-9462403161
Sergi, A., (2015). Mafia and politics as concurrent governance actors. Revisiting political power and crime in Southern Italy. In: The relativity of wrongdoing: Corruption, organised crime, fraud and money laundering in perspective,. Editors: van Duyne, PC., Maljevi?, A., Antonopoulos, GA., Harvey, J. and von Lampe, K., . Wolf Legal Publishers. 43- 70
Lavorgna, A. and Sergi, A., (2014). Different manifestations of organised crime and corruption in Italy: a socio-legal analysis. In: Corruption, Greed and Crime Money: Sleaze and shady economy in Europe and beyond. Editors: van Duyne, PC., Harvey, J., Antonopoulos, GA., von Lampe, K., Maljevic, A. and Markovska, A., . Wolf Legal Publishers
Grants and funding
2019
SECURPORTS: Opportunities for Organised Crime in Seaports between Vulnerabilities and Informality
British Academy
2018
MAFIAROUND
University of Essex
2017
Cultural differences or cultural bias? Policing the Calabrian 'ndrangheta around the world
The British Academy
Contact
Academic support hours:
(Autumn Term 2019) - Thursdays 11-13