People
Professor Diana Bullen Presciutti
Head of School - Professor (R)
School of Philosophy and Art History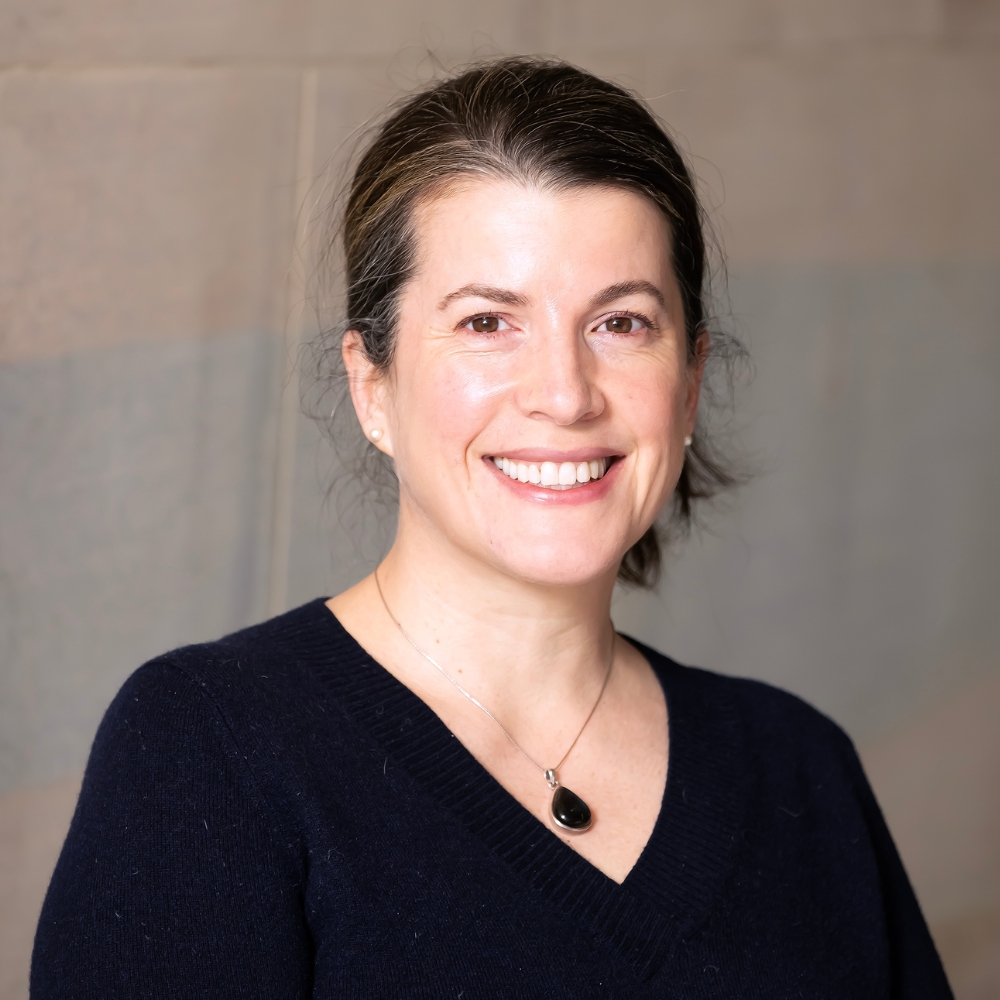 Profile
Biography
Diana's primary research addresses the visual culture of social problems in late medieval and early modern Italy, focusing on popular piety, civic ideology, urban ritual, and intersections of class, gender, and cultural production. Her first monograph, Visual Cultures of Foundling Care in Renaissance Italy (Ashgate/Routledge, 2015), explored how visual culture both framed the social problem of infant abandonment and promoted the charitable work of the foundling hospital. She has recently completed a second book, Saints, Miracles, and Social Problems in Italian Renaissance Art (under contract with Cambridge University Press), which contends that the visual representation of saints' miracles served in the fifteenth and sixteenth centuries as a vehicle for contesting the public image of a number of pressing social problems--problems like slander, madness, vendetta, and illegitimacy. Diana has published research articles in Art History, Artibus et Historiae, the Journal of Medieval and Early Modern Studies, Renaissance Quarterly and Renaissance Studies, as well as several chapters in edited collections. She is also the editor of Space, Place, and Motion: Locating Confraternities in the Late Medieval and Early Modern City (Brill Press, 2017). Her research has been supported by fellowships and grants from Villa I Tatti: The Harvard University Center for Italian Renaissance Studies, the American Council of Learned Societies, the Andrew W. Mellon Foundation, the Renaissance Society of America, the Samuel H. Kress Foundation, the American Philosophical Society, and the Gladys Krieble Delmas Foundation.
Qualifications
PhD, History of Art, University of Michigan, 2008

MA, Italian Renaissance Art History, Syracuse University in Florence, 2003

BA, Art History, Dartmouth College, 1998
Appointments
University of Essex
Professor of Art History, University of Essex (1/10/2021 - present)

Senior Lecturer of Art History, University of Essex (1/10/2017 - 30/9/2021)

Lecturer of Art History, University of Essex (9/2015 - 9/2017)
Other academic
Assistant Professor of Art History, College of Wooster (2011 - 2015)

Visiting Assistant Professor of Art History, Berea College (2010 - 2011)

Andrew W. Mellon Postdoctoral Fellow, Humanities Research Center, Rice University (2008 - 2010)
Research and professional activities
Research interests
visual hagiography (especially miracle scenes)
charitable institutions (hospitals, confraternities)
visual culture of social problems
late medieval and Renaissance Italian visual culture (1300-1600)
reception theory
visual culture of the mendicant orders (especially Franciscans, Dominicans, Augustinians, Servites)
gender and sexuality
medical humanities
Teaching and supervision
Current teaching responsibilities
Art and Power (AR223)

Study Trip Abroad (Year 2) (AR224)

Study Trip Abroad (Final Year) (AR342)

Curatorial Project (AR347)

Heritage Project (AR354)

Dissertation - Final Year Art History and Theory (AR382)

Final Year Dissertation Project (AR383)

Exhibition (Joint Project) (AR953)
Previous supervision Shelley Lianne Garland
Thesis title:
"He Must Look Upon It All as His Child – and a Most Promising One It Is." Thomas, 2nd Earl De Grey and the Creation of His House At Wrest Park.
Degree subject:
Art History and Theory
Degree type:
Doctor of Philosophy
Awarded date:
9/6/2021 Denis Bil'O
Thesis title:
Sculpture in Site: Examining the Relationship Between Sculpture and Site in the Principle Works of Giambologna.
Degree subject:
Art History and Theory
Degree type:
Master of Arts (by Dissertation)
Awarded date:
19/8/2019 Patricia Louise Lewy
Thesis title:
Painting History in Mid-Century America: A Case Study of Friedel Dzuba's Mature Style.
Degree subject:
Art History and Theory
Degree type:
Doctor of Philosophy
Awarded date:
9/10/2018
Publications
Journal articles (7)
Presciutti, DB., (2019). Miracles in Monochrome: Grisaille in Visual Hagiography. Art History. 42 (5), 862-891
Presciutti, DB., (2015). Domesticating Cannibalism: Visual Rhetorics of Madness and Maternal Infanticide in Fifteenth-Century Italy. Journal of Medieval and Early Modern Studies. 45 (1), 159-195
Presciutti, DB., (2015). A most beautiful brawl: Beholding splendor and carnage in renaissance Italy. Artibus et Historiae. 72 (72), 63-83
Presciutti, DB., (2011). Review of Nuns and Nunneries in Renaissance Florence. EARLY MODERN WOMEN-AN INTERDISCIPLINARY JOURNAL. 6, 273-276
Presciutti, DB., (2011). Dead Infants, Cruel Mothers, and Heroic Popes: The Visual Rhetoric of Foundling Care at the Hospital of Santo Spirito, Rome. Renaissance Quarterly. 64 (3), 752-799
Presciutti, DB., (2010). Carità e potere:representing the Medici grand dukes as 'fathers of the Innocenti'. Renaissance Studies. 24 (2), 234-259
Presciutti, DB., (2008). Review of Civic Christianity in Renaissance Italy: The Hospital of Treviso, 1400-1530 by David Michael D'Andrea. Medieval Feminist Forum. 44 (2), 149-152
Book chapters (4)
Presciutti, DB., (2021). The Friar as medico: Picturing Leprosy, Institutional Care, and Franciscan Virtues in La Franceschina. In: Representing Infirmity: Diseased Bodies in Renaissance Italy. Editors: Henderson, J., Jacobs, F. and Nelson, JK., . Routledge. 93- 116. 0367470209. 978-0367470203
Presciutti, DB., (2019). Sleeping with the Enemy: Infertility and Wife Murder in a Miracle of St. Peter Martyr. In: Lived Religion and Everyday Life in Early Modern Hagiographic Material. Editors: Kuuliala, J., Peake, R-M. and Räisänen-Schröder, P., . Palgrave MacMillan. 127- 151. 3030155536. 9783030155537
Presciutti, DB., (2017). Introduction: Confraternal Spaces. In: Space, Place, and Motion: Locating Confraternities in the Late Medieval and Early Modern City. Editors: Presciutti, DB., . Brill. 1- 18. 9789004292970
Presciutti, DB., (2013). Picturing institutional wet-nursing in Medicean Siena. In: Medieval and Renaissance Lactations: Images, Rhetorics, Practices. Editors: Sperling, JG., . Routledge. 129- 146. 9781409448600
Grants and funding
2017
The Saint as Social Worker: Visual Hagiography and Social Problems in Renaissance Italy (Fellowship)
Villa I Tatti: The Harvard University Center for Italian Renaissance Studies