People
Dr Chris Nicholson
Senior Lecturer
Department of Psychosocial and Psychoanalytic Studies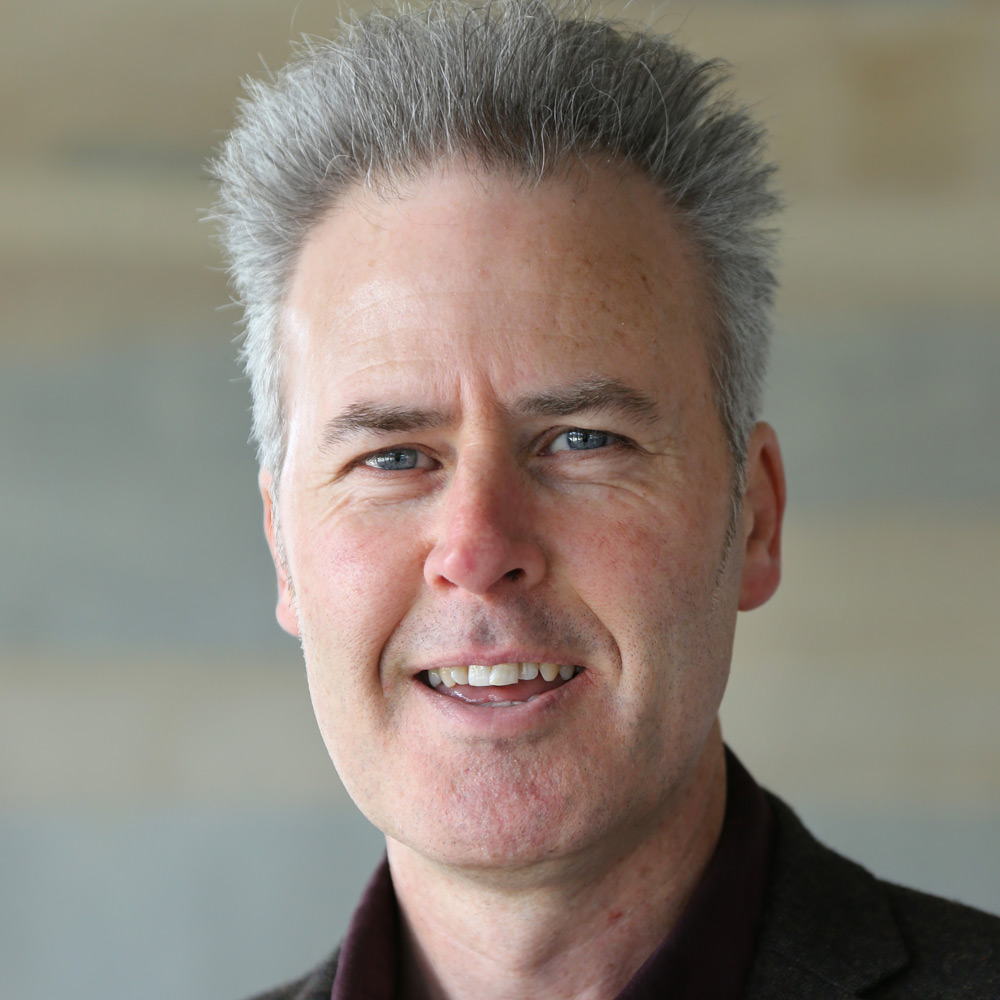 Email

cnich@essex.ac.uk

Telephone

+44 (0) 1206 873075

Location

5A.123, Colchester Campus

Academic support hours

Wednesday - 9 - 12 Thursday - 9 - 12
Profile
Biography
I am Head of the Department of Psychosocial and Psychoanalytic Studies and a Senior Lecturer teaching on several programmes. Since arriving in 2010 I've held a number of roles such as Undergraduate Director, Head of Education and course director of several Undergraduate programmes. During this time I conceived and developed two new degrees, BA Therapeutic Care and BA Childhood Studies. Before joining the Department, I worked in a range of children's services for over fifteen years, principally therapeutic communities for traumatised adolescents, developing an assessment service, a provision for leaving care, and with colleagues, setting up the Junction Young Person's service for Colchester MIND. My 2010 book, Children and Adolescents in Trauma: Creative Therapeutic Approaches, draws on these experiences. I have a broad and enduring commitment to therapeutic community (TC) practice. As such I sit on the Executive Board of the charity, The Consortium of Therapeutic Communities. In 2104 I developed the Core Competency Framework for Therapeutic Communities, and in 2015 pioneered 'Active Education Events', a variant model of group relations conference. The latter has since been used in staff development within Therapeutic Communities, Residential Childcare, HM Prisons, and the British Army. I provide training, consultation and supervision to therapeutic services in the UK, Greece and India. In Athens I run a three year training programme in Therapeutic Community Theory and Practice which is the only TC training validated by the Royal College of Psychiatrists. I am a founding member Essex Refugee Wellbeing Network (ERWN) which supports the work of Colchester Refugee Action. My doctoral research centred on life and key writings of the poet, novelist and mythographer, Robert Graves in the light of his traumatic WW1 experiences. More latterly, I've developed this work looking at repetition compulsion in the lives and writings of Graves, Ernest Hemmingway and Wilfred Bion. Another line of interest is in psychoanalytic leaning – this includes teaching psychoanalytically, the function of observation and reflective groups, Group Relations and Koinonia. I'm also interested in mental health in HE and initiated a programme to develop UoE as an Enabling Environment. Finally, I'm engaged in a minor but intriguing study of the origin and typology of monsters in the popular imagination. I sit on the Editorial Board of Gravesiana, the Journal of the Robert Graves Society, and have published papers here and in the International Journal of Therapeutic Communities. Non-academic interests: I have run several marathons – Berlin, London and Athens (twice), and I'm a Brown Belt in Shotokan, and am currently training for a double grading in Kyokushin Karate. Favourite works of non-fiction: Cyril Connelly The Unquiet Grave, Robert Graves' The White Goddess. Favourite fiction – The Iliad, War and Peace, William Golding's Darkness Visible, John Berger's A Painter of Our Time, and Milhail Bulgakov's The Master and the Margarita from which the exemplary line comes 'Those who love must accept the fate of those that they love'. Research interests: The nature of hysteria and trauma Transition in looked after children and higher education Psychoanalytic observation and learning Therapeutic community theory and practice Enabling Environments Terror and Islamic terrorism Psychoanalytic applications to literature
Qualifications
2007 University of Northampton: PhD Higher degree by research: The Enduring Wound: Re-contextualising Goodbye to All That, The White Goddess, and the Poetry Of Robert Graves

2004 St Helena Hospice - Grief Support Training Programme Group work on the art therapy-based S.T.A.R.S. programme supporting children, adolescents, young adults and adults in processing grief

2004 Tavistock & Portman Clinic: Children in Transition (Part 2), Finding and Sustaining Placements for children who need Substitute Families

2003 2004 Tavistock & Portman Clinic: Children in Transition (Part 1), Frameworks for Assessing and Working with Children who need Substitute Families

2001 University of Northampton: Postgraduate Research Training Programme

1999 Tavistock & Portman NHS Trust & OPUS: Containment for Growth: Managing Authority & Responsibility in Residential Care & Treatment Disruptive & Disturbed Young People

1997 1998 Canterbury College: City & Guilds 325/2 Foundation Management for Care NCFE 3701/2.

1998 - 1998 Canterbury Collage: Certificate in Basic Counselling Skills (for Children & Young People)

1994 1997 University of Kent at Canterbury: BA (Hons) English Literature/Philosophy
Research and professional activities
Research interests
Issues facing looked after children, particularly trauma, transitions and leaving care
Assessment of children and adolescents
Therapeutic Communities
Current research
The application of a psychodynamic approach to the particular problems faced by young people who are preparing to leave the care system.
Alongside this, and as a more substantial project, I will be writing about looked after children and the theoretical models utilised by professionals managing them in children's homes and Therapeutic Communities.
Conferences and presentations
2011 Community of Communities Annual Forum College Centre for Quality Improvement: All Therapeutic Communities use a psychodynamicapproach, whether they call it that or not
2011
2010Association of Therapeutic Communities Annual Conference: Relational Ruptures The Psychodynamics of Leaving Care
2010
2010 Care Matters Annual Leaving Care Conference: Who will I be now? - Deracinated Identities in Leaving Care
2010
2009 Centre for Psychoanalytic Studies: Open Seminars Series:No More Ghosts: The Exorcism of Traumatic Memory in Children & Adolescents
2009
2007 Eight International Robert Graves Conference St John College Oxford: 'The needle dips and pokes': Graves, Childhood & Psychoanalysis
Oxford, United Kingdom, 2007
2004 Jacques Hall Conference - London: No More Ghosts Visions, Graves & Nightmares in Traumatic Memory
London, United Kingdom, 2004
2004 Sixth International Robert Graves Conference British Institute, Paris: From All That To All This - Trauma, Repressions And Integration
Paris, France, 2004
2003 Jacques Hall Conference Chelmsford: Dear little monsters Adolescence, Attachment & Mary Shelly's Frankenstein
Chelmsford, United Kingdom, 2003
2000 5 Various articles published in the quarterly Joint Newsletter of Therapeutic Communities
2000
1998 Robert Graves & The White Goddess Manchester University: Memorial Tribute to the Poet & Author Martin Seymour-Smith
Manchester, United Kingdom, 1998
1995 Robert Graves Centenary St Johns College, Oxford University: The Battle of Being & Thinking (in the work of Robert Graves)
Oxford, United Kingdom, 1995
Teaching and supervision
Current teaching responsibilities
Approaches to War, Culture and Society (HR962)

Personal and Professional Development 3 (HS784)

Critical Analysis of Psychodynamic Theory and Practice (PA121)

Understanding Individuals Groups and Organisations : An Introduction to Psychodynamic Concepts (PA123)

Child, Adolescent and Adult Development: Loss, Conflict and Growth (PA125)

Introduction to Practice-Based Psychodynamic Observation and Reflective Practice (PA128)

Therapeutic Work in Groups (PA129)

Group Relations and Professional Life (PA133)

Placement Based Observation Skills and Reflective Practice (PA142)

Trauma and Recovery: A Psychodynamic Approach (PA223)

Developmental Trauma, Autism and ADHD (PA233)

Advanced Practice-Based Psychodynamic Observation and Reflective Practice (PA239)

Reflective Practice and Professional Development (PA250)

Current Debates in Psychosocial Studies (PA407)

Dissertation (PA900)

Critical Debates in Childhood and Childhood Studies (PA943)

Violence (PA225)
Previous supervision Camilla Luisa Giambonini
Thesis title:
The Meaning of Sexting for Teenagers: A Social Representational, Post-Jungian Investigation.
Degree subject:
Psychoanalytic Studies
Degree type:
Doctor of Philosophy
Awarded date:
10/2/2022 Carol Ann Lloyd
Thesis title:
Dreaming At School: A Qualitative Depth Psychological Research Project on Sharing Sleep Dreams in a British Infant School.
Degree subject:
Psychoanalytic Studies
Degree type:
Doctor of Philosophy
Awarded date:
6/7/2020 Judith Marilyn Faulkner
Thesis title:
Balanced, Avoidant or Preoccupied? Attachment Strategies of Adults Who Attended Independent Boarding Schools Compared with Those Who Attended Independent Day Schools.
Degree subject:
Psychoanalytic Studies
Degree type:
Doctor of Philosophy
Awarded date:
10/2/2020
Publications
Journal articles (8)
Nicholson, C., (2020). Transforming Despair to Hope: Reflections on the Psychotherapeutic Process with Severely Neglected and Traumatised Children by MonicaLanyado. Published by Routledge, Abingdon, 2018, 174 pp; £26.99 paperback. British Journal of Psychotherapy. 36 (2), 340-343
Nicholson, C., (2018). Repetition or Containment? Responses to Wounds in the First World War: Robert Graves, Ernest Hemmingway. Gravesiana, The Journal of the Robert Graves Society. 4 (3)
Nicholson, C., (2014). But it still goes on: Therapeutic communities today. European Journal of Psychotherapy & Counselling. 16 (1), 77-86
Nicholson, C., (2012). Childhood, well-being and a therapeutic ethos. Psychodynamic Practice. 18 (2), 245-254
Nicholson, C., (2009). Monster in the Closet. YoungMinds Magazine. 103
Nicholson, C., (2006). No more ghosts: The exorcism of traumatic memory in children and adolescents. Therapeutic Communities. 27 (3), 305-327
Nicholson, C., (2004). The 'rights' of passage. Gender-specific initiation rites in the understanding of self-harm. Therapeutic Communities. 25 (1), 17-30
Nicholson, C., (2004). Creating the self through self-harm. Therapeutic Communities. 25 (1), 31-42
Book chapters (6)
Nicholson, C., (2018). No More Ghosts: Traumatic Memory in the life and work of Robert Graves. In: Arte, memoria y trauma: Aletheia, dar forma al dolor. Volumen 1 sobre procesos, arte y memoria (Art, memory and trauma: Aletheia, shaping the pain. Editors: Cao, MLF., . Fundamentos. 61- 78
Nicholson, C., (2010). Approaching Trauma. In: Children and Adolescents in Trauma: Creative Therapeutic Approaches. Editors: Nicholson, C., Irwin, M. and Dwivedi, KN., . Jessica Kingsley Publishers. 9781843104377
Nicholson, C., (2010). Creating the Self through Self-Harm. In: Children and Adolescents in Trauma: Creative Therapeutic Approaches. Editors: Nicholson, C., Irwin, M. and Dwivedi, KN., . Jessica Kingsley Publishers. 145- 157. 9781843104377
Nicholson, C., (2010). Dear Little Monsters: Attachment, Adolescence and Mary Shelley's Frankenstein. In: Children and Adolescents in Trauma: Creative Therapeutic Approaches. Editors: Nicholson, C., Irwin, M. and Dwivedi, KN., . Jessica Kingsley Publishers. 217- 233. 9781843104377
Nicholson, C., (2010). No More Ghosts: The Exorcism of Traumatic Memory in Children and Adolescents. In: Children and Adolescents in Trauma: Creative Therapeutic Approaches. Editors: Nicholson, C., Irwin, M. and Dwivedi, KN., . Jessica Kingsley Publishers. 41- 62. 9781843104377
Nicholson, C., (2010). The 'Rights' of Passage: Initiation Rites and Self-Harm in Adolescents. In: Children and Adolescents in Trauma: Creative Therapeutic Approaches. Editors: Nicholson, C., Irwin, M. and Dwivedi, KN., . Jessica Kingsley Publishers. 131- 144. 9781843104377
Conferences (1)
Nicholson, C., (2011). Relational Ruptures: The psychodynamics of leaving care
Contact
Academic support hours:
Wednesday - 9 - 12 Thursday - 9 - 12