People
Dr Matt Lodder
Senior Lecturer
School of Philosophical, Historical and Interdisciplinary Studies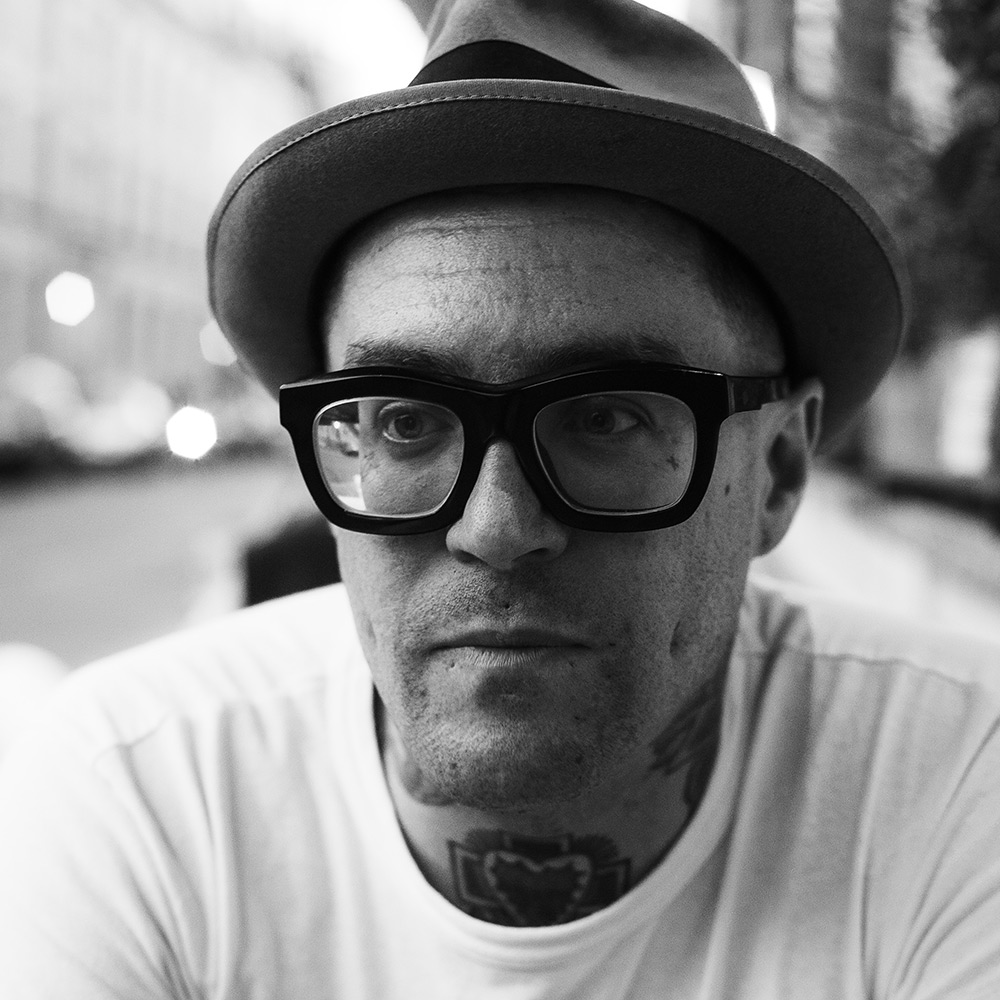 Profile
Biography
Dr Matt Lodder is a Senior Lecturer in Art History and Theory, and Director of American Studies at the University of Essex, and one of the University of Essex' Public Voice Scholars. He teaches European, American and Japanese art, architecture, visual culture and theory from the late 19th century to the present, including modern and contemporary art post-1945, digital and "new media" art, and the intersections between art & politics. His research primarily concerns the application of art-historical methods to history of Western tattooing from the 17th century to the present day, with a principal focus on the professional era from the 1880s onwards. His expertise also extends to wider histories of body modification practices in the West, including tongue splitting, implants, and other procedures. He has also published work on feminist debates in pornography, and on the intersections of consent, culture and the law in the context of 1970s and '80s queer subcultures. He has given invited lectures at venues including the V&A, the National Museum of Scotland, the Tokyo National Museum, and the Museum of London. He has published academic papers in venues including the Sculpture Journal, and contributed forewords for many popular books on tattooing. He has contributed articles to the Royal Academy Magazine, History Today, The Guardian and others, and appeared on broadcast media across the globe. His first monograph, Painted People: Humanity in 21 Tattoos was published by HarperCollins in 2022. His latest major exhibition, 'British Tattoo Art Revealed', began at the National Maritime Museum Falmouth in March 2017 and toured nationwide through 2020. Matt also served as the presenter of the landmark television series "Art of Museums" / 'Magie des Grands Musées' / 'Magie der Museen', which aired across Europe and beyond in late 2018 and early 2019.
Qualifications
BA (Hons) French & German University of Bradford,

MA, Critical Theory (The Body and Representation) - Reading

PhD, History of Art - Reading
Research and professional activities
Research interests
tattooing and body modification in their historical and theoretical contexts
lowbrow, outsider, countercultural, kitsch and erotic art & visual culture
the visual and cultural contexts of sex and sadomasochism, including pornography
internet and digital art
methodologies of art historical and visual culture study
Current research
The History of Tattooing in Britain and America, 1600 - Present
The Cultural Contexts of Operation Spanner / R v Brown
Conferences and presentations
I don't mind being branded a fashion victim, but an S&M victim I am not: Operation Spanner, Mr Sebastian, and the strange problem of the navel piercing, Operation Spanner: History, Culture, Crime conference, University of Essex & Royal Holloway, UL. 2015
Egham, United Kingdom, 2015
Gunpowder Under the Skin: Tattooing in Late 18th Century Maritime Culture, AAH, University of Reading 2013
Reading, United Kingdom, 2013
Tattooing as High?Status Commodity Art in the Late 19th Century, CAA, New York, February 2013
New York, United States, 2013
The New Old Style: Tradition, Archetype and Rhetoric In Contemporary Western Tattooing, Revival: Utopia, Identity And Memory, The Courtauld Institute of Art 2012
London, United Kingdom, 2012
Tattooing as Artistic Practice: People of the State of New York v. Spider Webb at CAA, New York 2011
New York, United States, 2011
The Myth of the Modern Primitive at AAH10, University of Glasgow 2010
Glasgow, United Kingdom, 2010
How do you make yourself a Body without Organs? the post?modified body and the Deleuzian paradigm at Somatechnics,Macquarie University, Sydney, Australia 2007
Sydney, Australia, 2007
Self?Made Men: Male genital modification and the (re)construction of masculine identity at GENCAS ? Haunted Bodies, Universityof Swansea 2006
Swansea, United Kingdom, 2006
Human Canvas: The Modified Body as Art Object at RX Futures Space, Object, Idea, Kingston University. 2006
Kingston, United Kingdom, 2006
Teaching and supervision
Current teaching responsibilities
Writing and Researching Art History (AR122)

The Work of Art in the Age of Digital Reproduction: Film, New Media, Software and the Internet (AR322)

Crisis of the American Idea (CS261)
Previous supervision Elisabeth Michele Marthe Fogt
Thesis title:
A Passion for Drapery? Situating Gaëtan Gatian De Clérambault'S Photographs From Morocco (1919)
Degree subject:
Art History and Theory
Degree type:
Doctor of Philosophy
Awarded date:
17/11/2021 Georgia Chryssouli
Thesis title:
The Alchemist of the Surreal and the Uncanny Valley: Jan Švankmajer, the Puppet and Eerie Animation.
Degree subject:
Art History and Theory
Degree type:
Doctor of Philosophy
Awarded date:
12/4/2019 Marina Barsy-Janer
Thesis title:
Tricksters of the Spectatorial. the Decolonial Proposals of Performance Artivism Through the Encounters with La Pocha Nostra and Freddie Mercado
Degree subject:
Art History and Theory
Degree type:
Doctor of Philosophy
Awarded date:
6/7/2018 David Alejandro Jerzy Murrieta Flores
Thesis title:
Situationist Margins: The Situationist Times, King Mob, Black Mask, and S.Nob Magazines (1962-1970)
Degree subject:
Art History and Theory
Degree type:
Doctor of Philosophy
Awarded date:
5/1/2018 Jamie Jelinski
Degree subject:
Occasional Study: Art History and Theory (Research)
Degree type:
Occasional Postgraduate Study
Awarded date:
31/12/2017 Ana Edurne Bilbao Yarto
Thesis title:
Swimming Upstream: Small Visual Arts Organisations (Svaos) in the Midst of the Ethical Turn, 1990-2016
Degree subject:
Art History and Theory
Degree type:
Doctor of Philosophy
Awarded date:
29/6/2017 Megakles Rogakos
Thesis title:
A Joycean Exegesis of 'The Large Glass': Homeric Traces in the Postmodernism of Marcel Duchamp
Degree subject:
Art History and Theory
Degree type:
Doctor of Philosophy
Awarded date:
8/6/2017
Publications
Journal articles (5)
Lodder, M., (2016). Visual pleasure and gonzo pornography: Mason's challenge to convention in 'the hardest of hardcore'. Porn Studies. 3 (4), 373-385
Dymock, A. and Lodder, M., (2016). 'The Erotics of Injury: Remembering Operation Spanner Workshops', 10&11 September 2015, University of Essex and Royal Holloway, University of London. Porn Studies. 3 (3), 320-323
Lodder, M., (2015). 'Things of the sea': iconographic continuities between tattooing and handicrafts in Georgian-era maritime culture. Sculpture Journal. 24 (2), 195-210
Lodder, M., (2013). Art History in the Pub. Journal of Visual Culture. 12 (2), 332-338
Books (3)
Lodder, M., (2024). Tattoo: An Art History (Forthcoming). IB Tauris. 9781780762364
Lodder, M., (2022). Painted People: Humanity in 21 Tattoos. HarperCollins UK. 0008402086. 9780008402068
Lepine, A., Lodder, M. and McKever, R., (2015). Revival: Memories, Identities, Utopias. The Courtauld Institute of Art. 978-1-907485-04-6
Book chapters (12)
Lodder, M., (2022). A Medium, Not a Phenomenon: An Argument for an Art-Historical Approach to Western Tattooing. In: Tattooed Bodies: Theorizing Body Inscription Across Disciplines and Cultures. Editors: Martell, J. and Larsen, E., . Palgrave Macmillan. 13- 42. 978-3-030-86565-8
Lodder, M., (2022). '"Geijutsu-tekina" Nihon no irezumi to vuikutoria asa Ingurando no shogyo senryaku' ['"Artistic" Japanese Tattoos and Commercial Strategy in Victorian England'], trans. Naho Onuki. In: 身体を彫る、世界を印す イレズミ・タトゥーの人類学 [Sculpting the Body, Marking the World: The Anthropology of Irezumi Tattoo]. Editors: Yamamoto, Y., Kuwabara, M. and Tsumura, F., . Shunpusha. 4861108039. 9784861108037
Lodder, MC., (2017). Foreword. In: Tattoo An Illustrated Miscellany. Editors: Hardy, L., . Robinson. xi- xiv. 1472136926. 9781472136923
Lodder, M., (2015). The New Old Style: Tradition, Archetype and Rhetoric in Contemporary Western Tattooing. In: Revival: Memories, Identities, Utopias. Editors: Lepine, A., Lodder, M. and McKever, R., . The Courtauld Institute of Art. 978-1-907485-04-6
Lodder, M., (2015). Nostalgia. In: Revival: Memories, Identities, Utopias. Editors: Lepine, A., Lodder, M. and McKever, R., . The Courtauld Institute of Art. 978-1-907485-04-6
Lodder, M., (2015). Various artist interviews. In: World Atlas of Tattoo. Editors: Friedman, A., . Yale University Press. 0300210485. 9780300210484
Lodder, MC., (2015). From Paper onto Skin. In: Tattoo Masters Flash Collection: Selected Styles Around the World. Editors: Reuss, M. and Hoill, E., . Editions Reuss. 394310530X. 978-3943105308
Lodder, M., (2013). Neo-Victorian Tattooing. In: Victoriana A Miscellany: Being the Accompanying Publication to the Exhibition at the Guildhall Art Gallery Victoriana: The Art of Revival, 7th September to 8th December 2013, the Whole Copiously Illustrated by Otto Von Beach and Forming an Indispensable Companion to Neo-Victorianism for Gentlemen and Ladies. 1902795156. 9781902795157
Lodder, M., (2012). Foreword in Goblin Market. In: Goblin Market - Irish New Contemporary Art. Editors: Macdermot, A., . White Lady Art Books. 978-0-9573223-0-1
Lodder, M., (2012). Foreword. In: Forever The New Tattoo. Editors: Klanten, R., . Die Gestalten Verlag. 3899554426. 9783899554427
Lodder, M., (2009). A Somatechnological Paradigm: How do you Make Yourself a Body without Organs?. In: Somatechnics: Queering the Technologisation of Bodies. Editors: Sullivan, N. and Murray, S., . Ashgate. 187- 206. 9780754675303
Lodder, M., (2008). "O‐Kee‐Pa Suspension"; "[Ears] Subcultural cropping and shaping"; "Subdermal Implants"; "[Skin] Branding"; "[Tongue] Splitting" ; "[Teeth] Filing" ; "[Penis] Subincision". In: Cultural Encyclopedia of the Body: A-L. Editors: Pitts-Taylor, V., . 031334146X. 9780313341465
Reports and Papers (2)
Lodder, M., Madeline Altman: Life After Texas
Lodder, M., (2023). Was Picasso a Tattoo Artist?: An Update
Exhibitions (3)
Lodder, M., British Tattoo Art Revealed
Lodder, M. and Kavanagh, J., Tattoo London
Lodder, M., Skin Diggin'