People
Professor Nancy Kula
Professor
Department of Language and Linguistics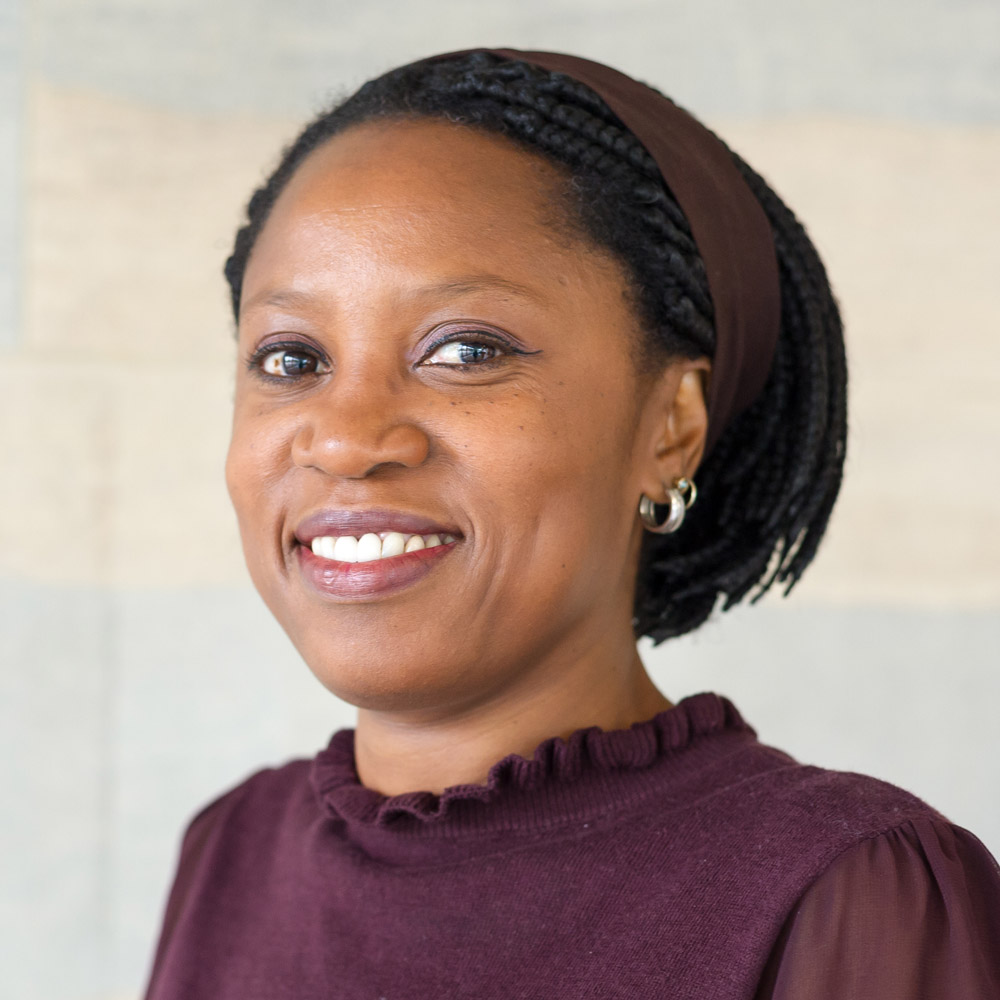 Email

nckula@essex.ac.uk

Telephone

+44 (0) 1206 874267

Location

4.206, Colchester Campus

Academic support hours

Thursdays 10-12
Profile
Biography
Nancy studied phonology for her PhD at the University of Leiden, The Netherlands, MA in Linguistics at SOAS, University of London, and BA in Linguistics at the University of Zambia. Following her PhD she held a post-doctoral position in Leiden and at SOAS for three years. Her research centrally focus on Bantu languages, particularly on phonology but also on phonology-syntax interface and morphosyntax. She has worked on many topics in phonology including nasalisation, palatalisation, spirantisation, vowel harmony, strength relations, segmental structure, syllable structure, derived environments, licensing, tone, intonation and element theory. She has published in international journals including Phonology, The Linguistic Review, Lingua, Transactions of The Philological Society, JALL, SAL, Lingusitic Analysis and is co-editor of The Continuum/Bloomsbury Companion to Phonology (2011/2013). Her research interests are in decsriptive and theoretical linguistics (morphology and phonology), Bantu Languages, endangered languages and African linguistics in general. She runs the Phonology Research Group.
Qualifications
BA Lusaka (UNZA)

MA London (SOAS)

PhD Leiden (LUCL)
Research and professional activities
Research interests
Phonological Theory
Phonology-Prosody Interface
Second Language Phonology
Phonology-Syntax Interface
Bantu Languages
Tone and prosodic systems
Current research
Nancy is currently working on intonation in Bantu languages (currently focusing on Bemba) and the interaction between lexical tone and intonational tone in such systems. She is also looking at tonal change in Bantu and how this can be accounted for in contemporary phonological theory.
Conferences and presentations
Local and global intonational effects in some Bantu languages
Keynote presentation, Tone and Intonation in Europe (TIE 2018), University of Gothenburg, Gothenburg, Sweden, 12/10/2018
Unexpected Nasal Effects
Keynote presentation, RFP 2018: 16èmes Rencontres du Réseau Français de Phonologie (16th annual conference of the French Phonology Network), Université Paris 8, Paris, France, 28/6/2018
Mental Representation of Tonal Spreading in Bemba
Keynote presentation, Tonal Aspects of Languages (TAL) 2018, Berlin, Germany, 19/6/2018
Prosodic marking of focus and blurring phonology/morphology in conjoint-disjoint marking
Keynote presentation, Association of Contemporary African Linguistics (ACAL 2018), East Lansing, United States, 23/3/2018
Boundary tones in Bemba. Workshop on Intonation in African Languages, CALL 46, University of Leiden, 31st August 2016 (with Silke Hamann). - Presentation
2016
Comparative evidence in the analysis of additive focus. Syntax of the Worlds Languages, University of Mexico, 17-19 August 2016 (with Lutz Marten).- Presentation
2016
Depressor effects in Bantu (& Khoisan). East Coast Phonology Meeting, Durham, 7th July 2016 (with Xiaoxi Liu)- Presentation
2016
Are subjects = topics in Bantu? What does intonation show? International conference on Bantu Languages 6, University of Helsinki, 20-23 June 2016.- Presentation
2016
Phonetic and Phonological factors in L2: On the emergence of new features. 13th Old World Conference in Phonology, Budapest, 13-16 January 2016 (with Nasir Abbas).- Presentation
2016
Intonational cues for subjects and topics in Bantu. LAGB, UCL, 15-18 September 2015- Presentation
2015
Correlations and non-correlations between productivity, prosody, and semantics in non-accent languages, SLE 2015, 48th Annual Meeting of the Societas Linguistica Europaea, Leiden University Centre for Linguistics, 2-5th September 2015- Presentation
2015
Mapping intonational cues onto lexical tones. LSSA/SAALA/SAALT, North-West University, Potchefstroom, 24-26th June 2015- Presentation
2015
How far can a tone spread? On mutually-feeding iterativity. 23rd Manchester Phonology Meeting, 28-30th May 2015- Presentation
2015
Can GP count? On ternary spreading domains. GPRT 2015, University of Vienna, 2nd May 2015.- Presentation
2015
The mental representation of ternary spreading: How are derived tones processed? 12th Old World Conference in Phonology, Barcelona, 27-30th January 2015.- Presentation
2015
Was there a super High tone in Bemba P3? CALL, 30th August 2nd September 2015- Presentation
1919
Teaching and supervision
Current teaching responsibilities
Sounds (LG110)

Advanced Phonology (LG404)
Previous supervision Unaisa Khir Eldeen
Thesis title:
But and its Arabic Counterparts: A Relevance Theoretic Account
Degree subject:
Linguistics
Degree type:
Doctor of Philosophy
Awarded date:
6/7/2018 Abeer Saleh A Alsulami
Thesis title:
Comparative Constructions in Modern Standard Arabic (Msa): An Hpsg Approach
Degree subject:
Linguistics
Degree type:
Doctor of Philosophy
Awarded date:
28/6/2018 Ahmad Samir D Alotaibi
Thesis title:
The Copula in Arabic: Description and Analysis
Degree subject:
Linguistics
Degree type:
Doctor of Philosophy
Awarded date:
17/1/2018 Naledi Naomi Kgolo
Thesis title:
The Mental Representation of Setswana Deverbative Nouns: A Psycholinguistic Analysis of Class 1 and 9 Nominalisations
Degree subject:
Psycholinguistics and Neurolinguistics
Degree type:
Doctor of Philosophy
Awarded date:
13/1/2015 Nasir Abbas Rizvi Syed
Thesis title:
The Acquisition of English Consonants By Pakistani Learners
Degree subject:
Linguistics
Degree type:
Doctor of Philosophy
Awarded date:
18/2/2013
Publications
Grants and funding
2018
Variation in Sesotho and Setswana as spoken in the Free State
British Academy
2011
Tonal Change in the Evolution of a Tense System
The British Academy
A preliminary documentation of Siluyana: comparing Mbowe and Mwenyi
The Endangered Languages Documentation Programme (ELDP)
2008
African Linguistics Special 6th World Congress
The British Academy
Contact
Academic support hours:
Thursdays 10-12