People
Professor Alexandros Kontonikas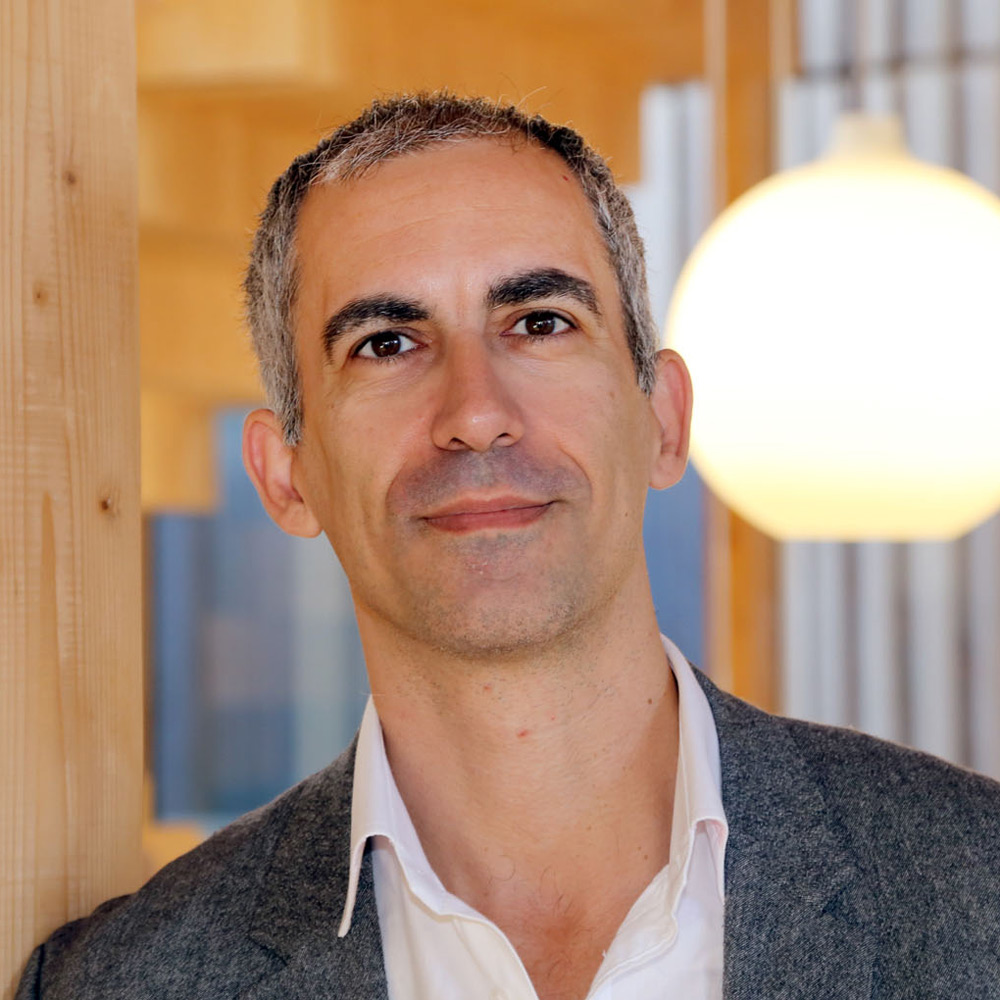 Email

a.kontonikas@essex.ac.uk

Telephone

+44 (0) 1206 874569

Location

EBS.3.57, Colchester Campus

Academic support hours

You can find details of Academic Support hours on the EBS UG and PG information page on Moodle or by calling EBS Student Services on 01206873911
Profile
Biography
Professor Kontonikas is a graduate of the Athens University of Economics and Business. He holds an MSc in Business Finance and a PhD in Financial Economics from Brunel University. He joined Essex Business School in September 2016, having previously been employed at the University of Glasgow (2005-2016) and Brunel University (2003-2005). He was the Head of the Finance Group at Essex Business School between January 2018 – August 2021. Professor Kontonikas main research interests are in the areas of asset pricing, liquidity, monetary policy and sovereign risk. His work has been published in several journals including the Journal of Money Credit and Banking, the Review of Asset Pricing Studies, the Journal of Banking and Finance and the Journal of International Money and Finance. He welcomes inquiries from potential PhD students on a variety of topics, including but not exclusively: The impact of monetary policy on the stock market/bond market Household portfolio allocation Impact of non-conventional monetary policy on bank behaviour Risk-taking channel of monetary policy Professor Kontonikas has obtained grants from various sources including the Leverhulme Trust and the Nuffield Foundation. He has also has acted as a research consultant for the European Commission, the European Central Bank and the Bank of Finland. Research Income: Leverhulme Trust Research Project Grant, £109726 for The impact of austerity policies on the wellbeing of individuals in Europe, with A. Montagnoli, M. Moro and S. Brown (2016- 2018). Portuguese Science Foundation (FCT) Research Grant, €67774, for Yields, financial, macro and fiscal interactions, with A. Afonso, M. Arghyrou and J. Jalles (2016-2018).
Qualifications
PhD in Financial Economics (2004), Brunel University.

MSc in Business Finance (1999), Brunel University.

BSc in International and European Economic Studies (1998), Athens University of Economics and Business.
Research and professional activities
Research interests
Asset pricing
Monetary policy
Sovereign risk
Teaching and supervision
Current teaching responsibilities
Principles of Finance (BE371)

Alternative Investments (BE633)
Previous supervision Anastasios Megaritis
Thesis title:
Financial Market Risk and the Macroeconomy
Degree subject:
Finance
Degree type:
Doctor of Philosophy
Awarded date:
26/5/2022 Ali Gencay Ozbekler
Thesis title:
Essays on Monetary Policy and Asset Price Volatility
Degree subject:
Finance
Degree type:
Doctor of Philosophy
Awarded date:
13/5/2022 Stefano Maiani
Thesis title:
Financing and Investment Decisions in Times of Uncertainty
Degree subject:
Finance
Degree type:
Doctor of Philosophy
Awarded date:
15/12/2021 Hongnan Geng
Degree subject:
Finance
Degree type:
Doctor of Philosophy
Awarded date:
8/4/2021 Jun Luo
Thesis title:
Essays on European Banks' Consolidation, Integration and Systemic Risk
Degree subject:
Finance
Degree type:
Doctor of Philosophy
Awarded date:
23/1/2020 Mengyu Zhang
Thesis title:
Essays on the Microstructure of US Equity Options
Degree subject:
Finance
Degree type:
Doctor of Philosophy
Awarded date:
23/1/2020 Rajib Islam
Degree subject:
Finance
Degree type:
Master of Science
Awarded date:
15/1/2020
Publications
Journal articles (39)
Guo, H., Hung, C-H., Kontonikas, A. and Zeng, Y., (2023). Flight to Lottery Ahead of FOMC Announcements: Institutional Investors or Retail Investors?. British Journal of Management
Kellard, N., Kontonikas, A., Lamla, M., Maiani, S. and Wood, G., (2022). Risk, Financial Stability and FDI. Journal of International Money and Finance. 120, 102232-102232
Kellard, NM., Kontonikas, A., Lamla, M. and Maiani, S., (2022). Deal or No Deal? Modelling the Impact of Brexit Uncertainty on UK Private Equity Activity. British Journal of Management. 33 (1), 46-68
Chaudhry, AN., Kontonikas, A. and Vagenas‐Nanos, E., (2022). Social Networks and the Informational Role of Financial Advisory Firms Centrality in Mergers and Acquisitions. British Journal of Management. 33 (2), 958-979
Guo, H., Hung, C-H. and Kontonikas, A., (2022). The Fed and the Stock Market: A Tale of Sentiment States. Journal of International Money and Finance. 128, 102707-102707
Guo, H., Hung, C-HD. and Kontonikas, A., (2021). Investor sentiment and the pre-FOMC announcement drift. Finance Research Letters. 38, 101443-101443
Ozbekler, AG., Kontonikas, A. and Triantafyllou, A., (2021). Volatility Forecasting in European Government Bond Markets. International Journal of Forecasting. 37 (4), 1691-1709
Brown, S., Kontonikas, A., Montagnoli, A., Moro, M. and Onnis, L., (2021). Life satisfaction and austerity: Expectations and the macroeconomy. Journal of Behavioral and Experimental Economics. 95, 101780-101780
Guo, H., Kontonikas, A. and Maio, P., (2020). Monetary policy and corporate bond returns. Review of Asset Pricing Studies. 10 (3), 441-489
Fernandes, FDS., Kontonikas, A. and Tsoukas, S., (2019). On the Real Effect of Financial Pressure: Evidence From Firm-Level Employment During the Euro-Area Crisis. Oxford Bulletin of Economics and Statistics. 81 (3), 617-646
Kontonikas, A., Nolan, C., Zekaite, Z. and Lamla, M., (2019). Treasuries Variance Decomposition and the Impact of Monetary Policy. International Journal of Finance and Economics. 24 (4), 1506-1519
Kontonikas, A. and Zekaite, Z., (2018). Monetary policy and stock valuation: Structural VAR identification and size effects. Quantitative Finance. 18 (5), 837-848
Afonso, A., Arghyrou, M., Gadea, MD. and Kontonikas, A., (2018). "Whatever it takes" to resolve the European sovereign debt crisis? Bond pricing regime switches and monetary policy effects. Journal of International Money and Finance. 86, 1-30
Bagdatoglou, G., Kontonikas, A. and Wohar, ME., (2016). FORECASTING US INFLATION USING DYNAMIC GENERAL-TO-SPECIFIC MODEL SELECTION. Bulletin of Economic Research. 68 (2), 151-167
Afonso, A., Arghyrou, MG., Bagdatoglou, G. and Kontonikas, A., (2015). On the time-varying relationship between EMU sovereign spreads and their determinants. Economic Modelling. 44 (C), 363-371
Florackis, C., Kontonikas, A. and Kostakis, A., (2014). Stock market liquidity and macro-liquidity shocks: Evidence from the 2007–2009 financial crisis. Journal of International Money and Finance. 44 (C), 97-117
Afonso, A., Arghyrou, MG. and Kontonikas, A., (2014). PRICING SOVEREIGN BOND RISK IN THE EUROPEAN MONETARY UNION AREA: AN EMPIRICAL INVESTIGATION. International Journal of Finance & Economics. 19 (1), 49-56
Gregoriou, A., Kontonikas, A. and Montagnoli, A., (2014). Aggregate and regional house price to earnings ratio dynamics in the UK. Urban Studies. 51 (13), 2916-2927
Kontonikas, A. and Kostakis, A., (2013). On Monetary Policy and Stock Market Anomalies. Journal of Business Finance & Accounting. 40 (7-8), 1009-1042
BYRNE, JP., KONTONIKAS, A. and MONTAGNOLI, A., (2013). International Evidence on the New Keynesian Phillips Curve Using Aggregate and Disaggregate Data. Journal of Money, Credit and Banking. 45 (5), 913-932
Kontonikas, A., MacDonald, R. and Saggu, A., (2013). Stock market reaction to fed funds rate surprises: State dependence and the financial crisis. Journal of Banking and Finance. 37 (11), 4025-4037
Arghyrou, MG. and Kontonikas, A., (2012). The EMU sovereign-debt crisis: Fundamentals, expectations and contagion. Journal of International Financial Markets, Institutions and Money. 22 (4), 658-677
Chen, X., Kontonikas, A. and Montagnoli, A., (2012). Asset prices, credit and the business cycle. Economics Letters. 117 (3), 857-861
Bagdatoglou, G. and Kontonikas, A., (2011). A New Test of the Real Interest Rate Parity Hypothesis: Bounds Approach and Structural Breaks. Review of International Economics. 19 (4), 718-727
GREGORIOU, A., KONTONIKAS, A. and MONTAGNOLI, A., (2011). Euro Area Inflation Differentials: Unit Roots and Nonlinear Adjustment. JCMS: Journal of Common Market Studies. 49 (3), 525-540
Kontonikas, A., (2010). A new test of the inflation–real marginal cost relationship: ARDL bounds approach. Economics Letters. 108 (2), 122-125
Gregoriou, A. and Kontonikas, A., (2010). The long-run relationship between stock prices and goods prices: New evidence from panel cointegration. Journal of International Financial Markets, Institutions and Money. 20 (2), 166-176
Byrne, JP., Kontonikas, A. and Montagnoli, A., (2010). The time-series properties of UK inflation: Evidence from aggregate and disaggregate data. Scottish Journal of Political Economy. 57 (1), 33-47
Caporale, GM. and Kontonikas, A., (2009). The Euro and inflation uncertainty in the European Monetary Union. Journal of International Money and Finance. 28 (6), 954-971
Gregoriou, A., Kontonikas, A., MacDonald, R. and Montagnoli, A., (2009). Monetary policy shocks and stock returns: evidence from the British market. Financial Markets and Portfolio Management. 23 (4), 401-410
Arghyrou, MG., Gregoriou, A. and Kontonikas, A., (2009). Do real interest rates converge? Evidence from the European union. Journal of International Financial Markets, Institutions and Money. 19 (3), 447-460
Gregoriou, A. and Kontonikas, A., (2009). Modeling the behaviour of inflation deviations from the target. Economic Modelling. 26 (1), 90-95
Ioannidis, C. and Kontonikas, A., (2008). The impact of monetary policy on stock prices. Journal of Policy Modeling. 30 (1), 33-53
Gregoriou, A. and Kontonikas, A., (2006). Inflation targeting and the stationarity of inflation: New results from an ESTAR unit root test. Bulletin of Economic Research. 58 (4), 309-322
Kontonikas, A. and Montagnoli, A., (2006). Optimal monetary policy and asset price misalignments. Scottish Journal of Political Economy. 53 (5), 636-654
Kontonikas, A. and Ioannidis, C., (2005). Should monetary policy respond to asset price misalignments?. Economic Modelling. 22 (6), 1105-1121
Kontonikas, A., (2004). Inflation and inflation uncertainty in the United Kingdom, evidence from GARCH modelling. Economic Modelling. 21 (3), 525-543
Kontonikas, A. and Montagnoli, A., (2004). Has Monetary Policy Reacted to Asset Price Movements? Evidence from the UK. Ekonomia. 7 (1), 18-33
Gregoriou, A., Kontonikas, A. and Tsitsianis, N., (2004). Does the day of the week effect exist once transaction costs have been accounted for? Evidence from the UK. Applied Financial Economics. 14 (3), 215-220
Reports and Papers (2)
Arghyrou, MG., Gadea, M-D. and Kontonikas, A., (2022). Private bank deposits and macro/fiscal risk in the euro-area
da Silva Fernandes, F., Guariglia, A., Kontonikas, A. and Tsoukas, S., (2020). Is there a trade-off between inventories and trade credit? The role of the sovereign debt crisis
Scholarly Editions (1)
Kontonikas, A., MacDonald, R. and Saggu, A., (2013). Stock market reaction to fed funds rate surprises: State dependence and the financial crisis
Grants and funding
2023
Modelling and predicting 'wrongly signed' monetary policy meetings
University of Essex (QR Impact Fund)
2016
The Impact of austerity policies on the wellbeing of individuals in Europe
Leverhulme Trust
Contact
Academic support hours:
You can find details of Academic Support hours on the EBS UG and PG information page on Moodle or by calling EBS Student Services on 01206873911