People
Dr Michael Halewood
Senior Lecturer
Department of Sociology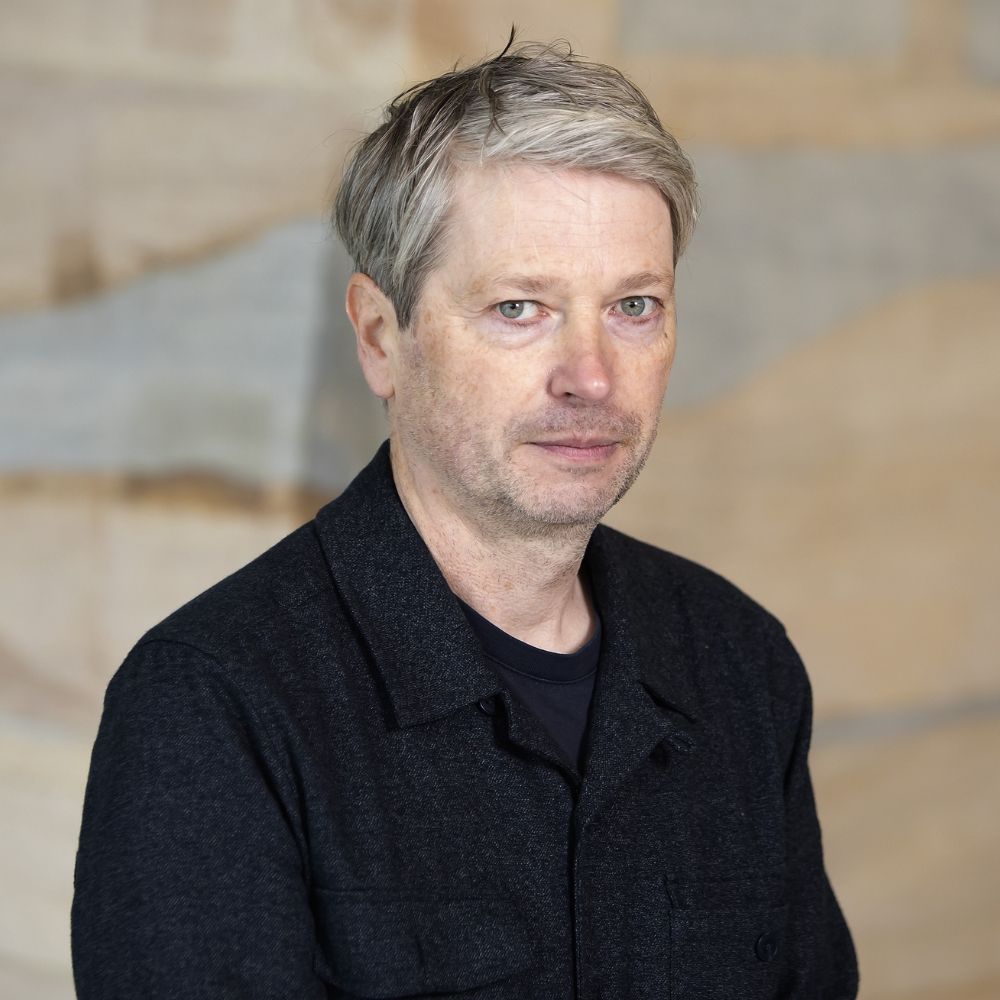 Profile
Biography
Michael joined Essex in 2007 having completed his PhD and taught at Goldsmiths College, University of London. His research addresses the relationship of philosophy to social theory, including the work of A. N. Whitehead, Marx, Stengers, Irigaray, Butler, and John Dewey. He is an Associate Editor of the Whitehead Publication Project. This project has a contract with Edinburgh University Press to produce a new critical edition of the complete works of A. N. Whitehead. It will also produce digital versions of Whitehead's works, letters, lecture notes etc. He is also an International Academic Advisor for the Whitehead Research Project.
Qualifications
BA (Bham)

MA (London)

PhD (London)
Appointments
University of Essex
Director of Education, University of Essex, University of Essex (1/1/2017 - present)
Research and professional activities
Research interests
the work of AN Whitehead and the interrelation of philosophy and social theory, including questions surrounding subjectivity, materiality, the body, abstraction, and capitalism
Current research
He is currently working on a book titled on Language and Process with individual chapters based around 'Nouns and Adjectives', Verbs', 'Adverbs', etc., This work will aim to examine some of the moves within recent philosophy and social theory regarding language, concepts and reality.
Conferences and presentations
Unsocial Life presented at 10th International Whitehead Conference, Pomona College, California, June 5th 2015.
Claremont, United States, 2015
Death, Entropy, Creativity and Perpetual Perishing: Some thoughts from Whitehead and Stengers presented at Alternative Futures: Trans/Post-humanism and the transformation of the Lifecourse at the University of Cardiff, 6th May 2015.(Invited conference and seminar presentations)
Cardiff, United Kingdom, 2015
Speculating Materiality - A Dialogue between Michael Halewood and Tomislav Medek. March 29th 2014. Lures of speculation Festival, Tanzquartier, Vienna.(public lecture)
Vienna, Austria, 2014
Durkheim Approaches the Social. May 8th 2014, University of Turku, Finland(Invited lectures and keynotes)
Turku, Finland, 2014
Durkheims Philosophy of the Social, May 9th 2014, University of Helsinki, Finland.(Invited lectures and keynotes)
Helsinki, Finland, 2014
Do those diagnosed with Alzheimers disease lose their souls? Keynote lecture at a symposium Concerning Relations: Sociologies of Conduct, Care and Affect held at the University of Exeter, November 28-9th, 2014.(Invited lectures and keynotes)
Exeter, United Kingdom, 2014
The Inhumanity of Symbolism presented at a conference on Whitehead and Symbolism held at Claremont Graduate University, California, December 5th, 2014.(Invited conference and seminar presentations)
Claremont, United States, 2014
The Emotive Philosophies of A. N. Whiteheads. September 26th 2013. A lecture as part of the retrospective on the work of Siah Armajani at Parasol Unit Foundation for Contemporary Art. (https://www.youtube.com/watch?v=qKbOT9TvRwc) (public lecture)
2013
A Cosmopolitical Proposal? Stengers on Proposals and Propositions; Paper given at a workshop on Isabelle Stengers: Constructivism in Practice, St Catherines College, Oxford, May 10th 2013.(Invited conference and seminar presentations)
Oxford, United Kingdom, 2013
On Equal Temperament. Tuning the natural and the social. Presentation at Departmental Seminar, Department of Geography, University of Bristol, March 5th 2013.(Invited conference and seminar presentations)
Bristol, United Kingdom, 2013
There is no meaning to creativity apart from its creatures. Presented at a Unit of Play Seminar A bid for novelty: conceptions of creativity at Goldsmiths, University of London, Jan 10th 2013.(Invited conference and seminar presentations)
London, United Kingdom, 2013
The Social Life of Propositions. Presented at Chromatiques whiteheadiennes , May 19th 2012 at the Foundation Biermans-Lapôtre (Cité Universitaire, Paris).(Invited conference and seminar presentations)
Paris, France, 2012
The Social Life of Propositions. Presented at Life, Process and Philosophy a conference organized by the Finland Academy of Science, Helsinki, Finland, May 11-12, 2012, Helsinki, Finland.(Invited conference and seminar presentations)
Helsinki, Finland, 2012
The Body as Process. Presented at Negotiating Subjectivities -A One-Day Symposium Exploring Photography, Health & The Body,5th November 2011, Goldsmiths, University of London.(Invited conference and seminar presentations)
London, United Kingdom, 2011
On Equal Temperament. Tuning, Modernity and Compromise. Presented at the annual conference of the Society for Literature, Science and the Arts, September 22-5, 2011, Kitchener, Ontario, Canada.(Invited conference and seminar presentations)
Waterloo, Canada, 2011
A Culture of Thought: A. N. Whiteheads challenge to modernity. April 30th 2010. Institute of Advanced Social Research, Tampere, Finland. (Invited lectures and keynotes)
Tampere, Finland, 2010
What is Sociology? What does A. N Whitehead offer Sociology today?. April 28th 2010, University of Turku, Finland.(Invited lectures and keynotes)
Turku, Finland, 2010
A Culture of Thought: A. N. Whiteheads challenge to modernity. April 27th 2010, University of Turku, Finland.(Invited lectures and keynotes)
Turku, Finland, 2010
Facts as Social Things. Presented at Metaphysics and Things. New Forms of Speculative Thought, December 2-4, 2010, Claremont Graduate University, Claremont, California.(Invited conference and seminar presentations)
Claremont, United States, 2010
On Any and Some in Process and Reality presented at The Becoming of Whiteheads Process and Reality in his later works Université de Liège, Belgium, November 25-26, 2010.(Invited conference and seminar presentations)
Liège, Belgium, 2010
Conformation, Time and Actuality. Presented at the annual conference of the Society for Literature, Science and the Arts, Indianapolis, Indiana, October 28th-21st 2010.(Invited conference and seminar presentations)
Indiana, United States, 2010
Language, the Body and the Problem of Signification. Presented at Becomings, Misplacements, Departures: Butler and Whitehead as Catalysts for Contemporary Thought, December 3-5, 2009, Claremont Graduate University, Claremont, California.(Invited conference and seminar presentations)
Claremont, United States, 2009
John Dewey and the Metaphysics of Possession. Presented to the Philosophy Graduate Workshop at Essex University, November, 12th 2009.(Invited conference and seminar presentations)
Colchester, United Kingdom, 2009
Marx on Possession. Presented at a seminar organized by the Groupe DÉtudes Constructivistes, June 12th 2009 at the Université Libre de Bruxelles(Invited conference and seminar presentations)
Brussels, Belgium, 2009
Teaching and supervision
Current teaching responsibilities
Continuity and Controversy in Sociology: Sociological Analysis II (SC201)

Current Disputes in Sociology: Sociological Analysis III (SC301)
Previous supervision Jonathan VW Clark
Thesis title:
Reclaiming Novelty: Hannah Arendt on Natality as an Anti-Methodological Methodology for Sociology
Degree subject:
Sociology
Degree type:
Doctor of Philosophy
Awarded date:
5/7/2018
Publications
Contact