People
Dr Audrey Guinchard
Senior Lecturer
School of Law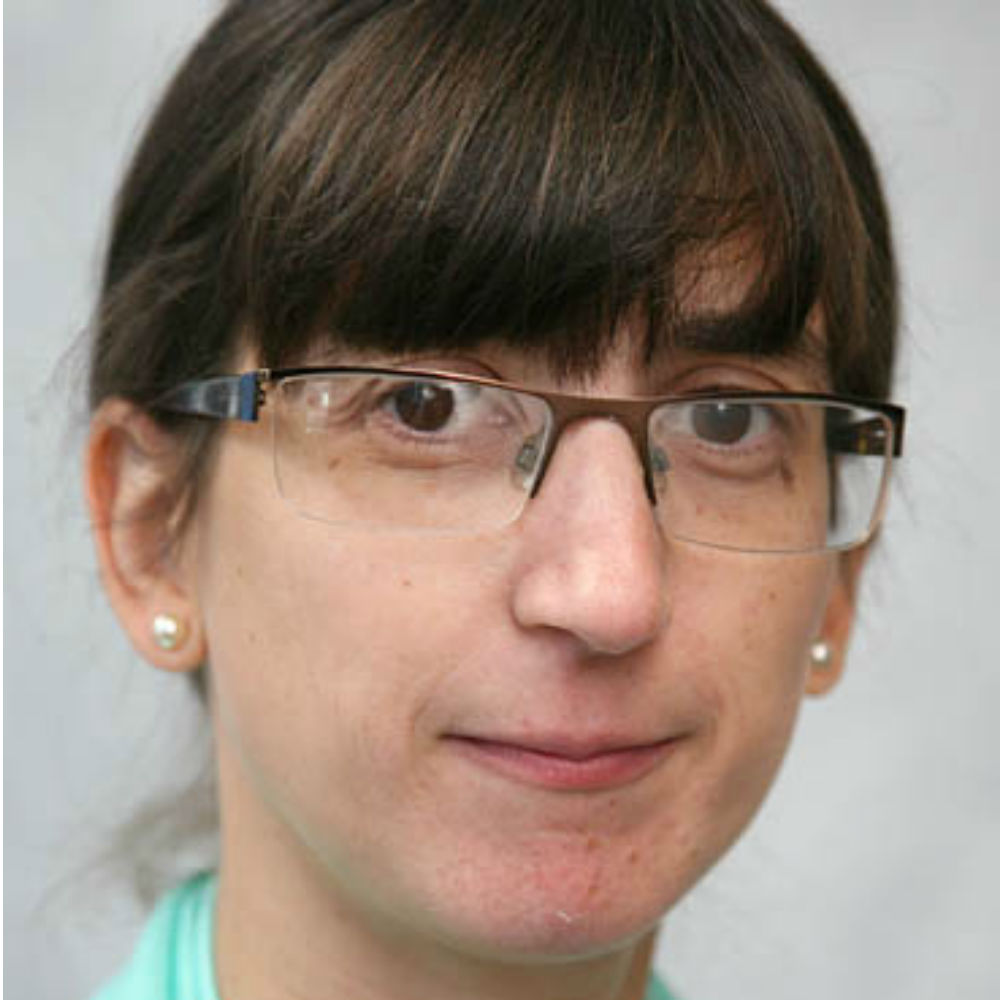 Email

abguin@essex.ac.uk

Telephone

+44 (0) 1206 872848

Location

5S.7.26, Colchester Campus

Academic support hours

Wednesday 16:00 - 18:00
Profile
Biography
Dr Audrey Guinchard, Senior Lecturer in Law (2009-), has joined Essex in October 2000. Her current research is at the intersection of cybercrime, data protection and cybersecurity; and explores how new technologies affect criminal law, especially the classic concepts of time, space, the structure of the offence and criminal liability. Until 31 March 2017, Audrey was the co-investigator responsible for the legal aspects of a project funded by the EPSRC on the Digital prosumer - Establishing a 'Futures Market' for Digital Personhood Data in partnership with Brunel University. The project notably focused on the commercialisation/commodification of personal data in light of the EU Directive and the GDPR; and had aspects of financial law and contract. She is now involved as co-investigator with the Knowledge Transfer Partnership (KTP) with Orbital Ltd, where the use of Artificial Intelligence/machine learning is to help create automated virtual online GPs (see http://www.essex.ac.uk/business/news-and-events/newsEvent.aspx?e_id=12024) Since 2011, she is a member of the Editorial Board for the Journal of Strategic Security (US - Henley-Putman University), and deputy convenor for the Cyberlaw section of the Society for Legal Scholars. In 2010, she was a visiting fellow at the Centre for Research in Arts, Social Sciences and Humanities (CRASSH) in Cambridge as part of the programme on The Future University. She was the creator in 2002, and between 2004-2014, the co-director of the double degree LLB English and French Laws with Master 1/Ma îtrise, delivered in partnership with the Universities of Paris Ouest Nanterre La Défense, Jean Moulin Lyon 3 and Toulouse 1 Capitole. The degree has won the UK Academic Award 2018 by the Franco-British Lawyers Society (FBLS) for the best double degree in the UK. Her previous research also focused on issues related to financial authorities and the concept of crime (and 'criminal charge' under Article 6 ECtHR), both in French and in English, and on comparative law of the persons with the name and identity of the person. Her PhD on Les enjeux du pouvoir de répression en matière pénale. Du modèle judiciaire à l'attraction d'un système unitaire; (The power to impose penalties in criminal matters. From the judiciary model towards a unitary criminal system) involved not only criminal law, but also human rights, constitutional and administrative law, as well as regulatory aspects of financial services, telecommunications and competition, in France and at European level. Audrey is working on a series of articles on cybercrime, as well as on her book, to be published late 2019 with Edward Elgar, on Criminal law in the information age. Dynamics of power and politics. The book intends to explore the transformation of crime from a criminal law perspective. Rather than building on the traditional presentation of the issues, often per offence, type of offence, and procedure, the book wishes to provide a different reading grid: power and politics, themes that reveal the dynamics of criminal law and cybercrime in the broader context of internet regulation and crime control/cybersecurity.
Qualifications
PhD / Doctorat en droit Jean Moulin University Lyon 3 (2001)

LLM in Private and Criminal Law / D.E.A. Jean Moulin University Lyon 3

Maitrise en droit (Transfer of credits obtained at Boston University) Jean Moulin University Lyon 3

Licence en droit Jean Moulin University Lyon 3

March 2002, qualification for Maître de conférences Conseil National des Universités
Research and professional activities
Research interests
Criminal Law
Data protection
Criminal procedure/human rights
French Law/Comparative Law
Cybercrime and cybersecurity
Conferences and presentations
Is downloading a VPN an offence? The case for reforming the Computer Misuse Act in the post-Snowden era
July 03, 2017: The criminalisation of dual-use hacking tools. Proposals for their recognition whilst combating their use for illegal purposes. 2nd annual conference on Cybercrime, University of Central Lancaster (UCLAN, UK)
June 27, 2016: Questioning the development of computer misuse offences in UK criminal law Conference on Rethinking Cybercrime, University of Central Lancaster (UCLAN -UK)
April 27, 2016: Strengthening trust in EU data protection law: the use of contextual integrity for a more informed and transparent legal analysis, at Winchester, 3rd Conference on Trust, Information and Law (UK)
April 30, 2015: Workshop organised onTrading Big Data Challenges. A presentation of the project funded by EPSRC and ensuing discussions the workshop was referenced by the European Data Protection Supervisor (EDPS) Opinion 8/2016 on Enforcement of Human Rights in data protection; footnote 28
July 10, 2014For privacy as a public good at the core of the Libre? Impact of the recent proposals for a new European Data Protection framework, in French at Les Rencontres Mondiales du Libre (Montpellier, 2014)/ 15th Libre Software Meetings - Open Source Software International Forum. The presentation was recorded and available on http://video.rmll.info/videos/vie-privee-pour-un-bien-commun-impact-des-propositions-europeennes/
April 29, 2014Assessing Criminal Law Response to the Misuse of Information Conference on Trust, Risk, Information and the Law University of Winchester
September 6, 2013Mapping cybercrime: the power of money Cyberlaw Section SLS 2013 conference (University of Edinburgh)
September 10, 2012Commentator for the SLS Cyberlaw section - SLS 2012 (University of Bristol)
September 5, 2011Data from Internet, Data on Internet: issues of law and politics - SLS 2011 conference (Cambridge)
September 5 & 6, 2011Commentator for two sessions of the Cyberlaw section - SLS 2011 conference (Cambridge)
September 15, 2010Human Rights In Cyberspace Keynote presentation for the SLS Cyberlaw section, upon request from the sections director, Faye Wang SLS 2010 conference (Southampton)
September 15 & 16, 2010Commentator for two sessions of the Cyberlaw section - SLS 2010 conference (Southampton)
September 11, 2010Convenor of the stream (own proposal) on The WWW: great expectations or great disappointments? Critical Legal Studies Conference 2010 (Utrecht University) on «Great Expectations - Multiple modernities and Law»
September 10, 2010The criminal law of modernity: revisiting expectations in light of todays challenges», - Critical Legal Studies Conference 2010 (Utrecht University) on «Great Expectations - Multiple modernities and Law», as part of the stream 2 on Disciplinarity and Methodology
January 18, 2010Legal Education's Response to Globalization: the Case of Criminal Law CRASSH (Cambridge) as part of the Visiting Fellowship
October 10, 2009« Quel avenir pour le droit français ? Réflexions sur le développement de doubles diplômes », Conference on Teaching and Research of French Law in the UK and Ireland, Lenseignement et la Recherche en Droit français au Royaume-Uni et en Irlande, Etat des lieux et Perspectives, Quelles politiques déchange entre les Facultés de droit?, - Maison française dOxford - Oxford
September 12, 2009The Powers of Property: a Comparative Approach to the Name in England and France - Critical Legal Studies Conference 2009 (University of Leicester) on Genealogies: Excavating Legal Modernity - Stream Critical Property Theory: The Powers of Property.
September 11, 2009Convenor of the session Genealogies 2 on Foucault and madness - Critical Legal Studies Conference 2009 (University of Leicester) on Genealogies: Excavating Legal Modernity
September 11-13, 2009Approved proposal, submitted with a colleague, for a stream Virtual worlds, virtual law? at Critical Legal Studies Conference 2009 (University of Leicester) on Genealogies: Excavating Legal Modernity. The stream did not run for lack of adequate submissions
September 10, 2009Criminal law and virtual worlds: fantasy, simulacrum or reality? Society of Legal Scholars (SLS) Conference 2009 (Keele University)
September 9, 2009Commentator of the Session 1 Cyberlaw Society of Legal Scholars (SLS) Conference 2009 (Keele University)
April 22, 2009From harmony to disharmony? Criminal laws response to evolving technologies BILETA 2009: To Infinity and Beyond: Law and Technology in Harmony? University of Wincester
April 7, 2009From extension to reinvention? Boundaries of legal education in light of a double degree experience Association of Law Teachers (ALT) 44th Conference, 2009 (Amsterdam), Legal education: Extending the Boundaries
January 23, 2009Teaching French law in England: from cultural clashes to inventive integration? - the experience of the double degree at Essex LILAC 2009: Concepts of culture in legal education
September 16, 2008Revisiting the insanity defence in light of the French criminal law experience: a call for reform? SLS conference (London) Comparative law cluster
September 7, 2008The insanity defence in criminal law: strategies of choice or of constraint?, Critical Legal Conference (Glasgow) on Critical Legal Strategies il/legal practices cluster
Teaching and supervision
Navigating the Digital World (CS220)

Criminal Law (LW104)

Introduction to comparative law (LW205)

Research project in comparative law (LW210)

Final Year Research Project (LW304)

Cybercrime (LW340)

Cybercrime (LW655)
Publications
Grants and funding
2013
Digital Personhood: Digital Prosumer- Establishing a "Futures Market" for Digital Personhood Data
Engineering & Physical Sciences Res.Council
Contact
Academic support hours:
Wednesday 16:00 - 18:00