People
Dr Maria Filippetti
Lecturer
Department of Psychology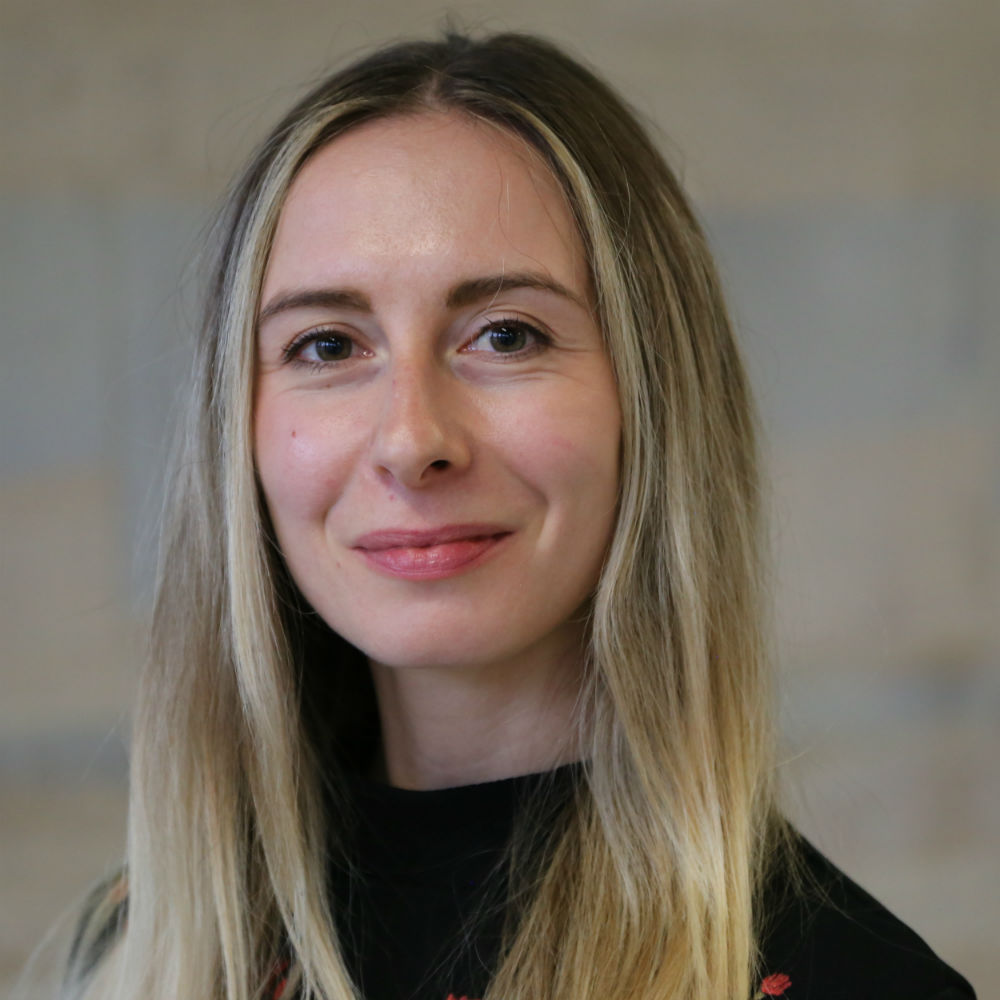 Email

m.filippetti@essex.ac.uk

Telephone

+44 (0) 1206 873780

Location

2.701, Colchester Campus

Academic support hours

Please email me to book an appointment
Profile
Biography
Maria Laura completed her undergraduate and master degrees in Developmental and Educational Psychology at University of Padua, in Italy. She then moved to London to start a PhD (funded by the Marie Curie Early Stage Researcher Fellowship) at the Centre for Brain and Cognitive Development, Birkbeck College London, under the supervision of Prof Mark H. Johnson. Here she investigated body perception in newborns and infants. Maria Laura's first post-doctoral position at Royal Holloway University of London focused on the interaction between interoceptive and exteroceptive body-related signals in the development of body-awareness in infants and adults. In 2016, she moved to University College London to further her expertise on self- and body-awareness across the lifespan, with a specific focus on affective touch. Maria Laura joined the Department of Psychology of University of Essex in Autumn 2017 as a lecturer.
Qualifications
PhD in Developmental Cognitive Neuroscience Birkbeck University of London,
Appointments
University of Essex
Lecturer, Psychology, University of Essex (4/9/2017 - present)
Research and professional activities
Research interests
The development of body awareness
What makes your body your own? How do babies learn to distinguish between their own and other people's bodies? The purpose of this research is to study how human beings develop an integrated sense of self that is grounded to a coherent body, and how different processes interact together to maintain and updated body awareness. While my work focuses on infancy and childhood, I am also interested in adults' body awareness.
Key words: body perception
Tactile interactions
Research on the benefits of touch for babies has shown its importance for premature infants and, more generally, for the early social and cognitive development. More recently, studies have found that touch seems to be very important in the way we come to understand that our body has boundaries and is different from other people's bodies. The development of this function has been studied in adults but there has not been much research on the brain basis of body perception in babies. By using techniques such as fNIRS and eye tracker, we can better understand infants' behaviour and brain development and compare it with what has been found in adults.
Key words: body perception
Development of interoception
Unlike other species, human babies enter the world completely dependent on their caregivers to manage their needs. For example, during feeding parental behaviour can influence the development of infants' ability to sense their hunger and satiety signals. I am interested in understanding the relationship between interoception in caregivers and infants' ability to promptly identify and correctly interpret their internal changes in sensations.
Teaching and supervision
Current teaching responsibilities
Growing in the World (PS102)

Brain and Behaviour (PS411)

Making connections: How children develop (PS507)

Advanced Brain and Behaviour (PS943)
Previous supervision Francesca Bianco
Thesis title:
Theory of Mind Across Biological and Artificial Embodiment: Theory, Experiments and Computational Models
Degree subject:
Electronic Systems Engineering
Degree type:
Doctor of Philosophy
Awarded date:
6/7/2022 Mehrin Kiani
Thesis title:
Explainable Artificial Intelligence for Functional Brain Development Analysis: Methods and Applications.
Degree subject:
Computer Science
Degree type:
Doctor of Philosophy
Awarded date:
6/7/2022
Publications
Journal articles (24)
de Klerk, CCJM., Filippetti, ML. and Rigato, S., (2021). The development of body representations: an associative learning account.. Proceedings of the Royal Society B: Biological Sciences. 288 (1949), 20210070-
Filippetti, ML., (2021). Being in Tune With Your Body: The Emergence of Interoceptive Processing Through Caregiver–Infant Feeding Interactions. Child Development Perspectives. 15 (3), 182-188
Andreu-Perez, J., Emberson, LL., Kiani, M., Filippetti, ML., Hagras, H. and Rigato, S., (2021). Explainable Artificial Intelligence Based Analysis for Developmental Cognitive Neuroscience. Communications Biology. 4 (1), 1077-
Filippetti, ML., Clarke, A. and Rigato, S., (2021). The mental health crisis of expectant women in the UK: effects of the COVID-19 pandemic on prenatal mental health, antenatal attachment and social support
Crucianelli, L. and Filippetti, ML., (2020). Developmental perspectives on interpersonal affective touch. Topoi. 39 (3), 575-586
Della Longa, L., Filippetti, ML., Dragovic, D. and Farroni, T., (2020). Synchrony of Caresses: Does Affective Touch Help Infants to Detect Body-Related Visual–Tactile Synchrony?. Frontiers in Psychology. 10, 2944-
Crucianelli, L., Wheatley, L., Filippetti, ML., Jenkinson, P., Kirk, E. and Fotopoulou, A., (2019). The Mindedness of Maternal Touch: An Investigation of Maternal Mind-Mindedness and Mother-Infant Touch Interactions. Developmental Cognitive Neuroscience. 35, 47-56
Filippetti, ML., Kirsch, L., Crucianelli, L. and Fotopoulou, A., (2019). Affective certainty and congruency of touch modulate the experience of the rubber hand illusion. Scientific Reports. 9 (1), 2635-
Filippetti, ML. and Crucianelli, L., (2019). If I were a grown-up: Children's response to the Rubber Hand Illusion with different hand sizes. Journal of Experimental Child Psychology. 185, 191-205
Orioli, G., Filippetti, ML., Gerbino, W., Dragovic, D. and Farroni, T., (2018). Trajectory Discrimination and Peripersonal Space Perception in Newborns. Infancy. 23 (2), 252-267
Filippetti, ML. and Tsakiris, M., (2018). Just before I recognize myself: the role of featural and multisensory cues leading up to explicit mirror self-recognition. Infancy. 23 (4), 577-590
Panagiotopoulou, E., Filippetti, ML., Gentsch, A. and Fotopoulou, A., (2018). Dissociable sources of erogeneity in social touch: Imagining and perceiving C-Tactile optimal touch in erogenous zones. PLoS ONE. 13 (8), e0203039-e0203039
Filippetti, ML. and Tsakiris, M., (2017). Heartfelt embodiment: Changes in body-ownership and self-identification produce distinct changes in interoceptive accuracy. Cognition. 159, 1-10
Panagiotopoulou, E., Filippetti, ML., Tsakiris, M. and Fotopoulou, A., (2017). Affective touch enhances self-face recognition during multisensory integration. Scientific Reports. 7 (1), 12883-
Filippetti, ML., Farroni, T. and Johnson, MH., (2016). Five-Month-old Infants' Discrimination of Visual-Tactile Synchronous Facial Stimulation. Infant and Child Development. 25 (3), 317-322
Filippetti, ML., Lloyd-Fox, S., Longo, MR., Farroni, T. and Johnson, MH., (2015). Neural mechanisms of body awareness in infants. Cerebral Cortex. 25 (10), 3779-3787
Filippetti, ML., (2015). What is special about our own face? Commentary: Tuning of temporo-occipital activity by frontal oscillations during virtual mirror exposure causes erroneous self-recognition. Frontiers in Psychology. 6 (OCT), 1551-
Cole, JH., Filippetti, ML., Allin, MPG., Walshe, M., Nam, KW., Gutman, BA., Murray, RM., Rifkin, L., Thompson, PM. and Nosarti, C., (2015). Subregional hippocampal morphology and psychiatric outcome in adolescents who were born very preterm and at term. PLoS ONE. 10 (6), e0130094-e0130094
Filippetti, ML., Orioli, G., Johnson, MH. and Farroni, T., (2015). Newborn Body Perception: Sensitivity to Spatial Congruency. Infancy. 20 (4), 455-465
Filippetti, ML., Johnson, MH., Lloyd-Fox, S., Dragovic, D. and Farroni, T., (2013). Body perception in newborns. Current Biology. 23 (23), 2413-2416
Reports and Papers (1)
Kirsch, LP., Tanzer, M., Filippetti, ML., Von Mohr, M. and Fotopoulou, A., Mother knows best: Mothers are more egocentric towards their own child's bodily emotions
Grants and funding
2022
Enhancing BabyBrains� programme with Essex Babylab research to improve parent-baby relationships
University of Essex (ESRC IAA)
2020
Understanding the development mechanisms underlying emotional eating
Academy of Medical Sciences
2019
Embodied vulnerability to body (dis)satisfaction in children
Experimental Psychology Society
The changing body: body representations across the lifespan
The Guarantors of Brain
Contact
Academic support hours:
Please email me to book an appointment