People
Dr Cheng Yan
Senior Lecturer
EBS - Finance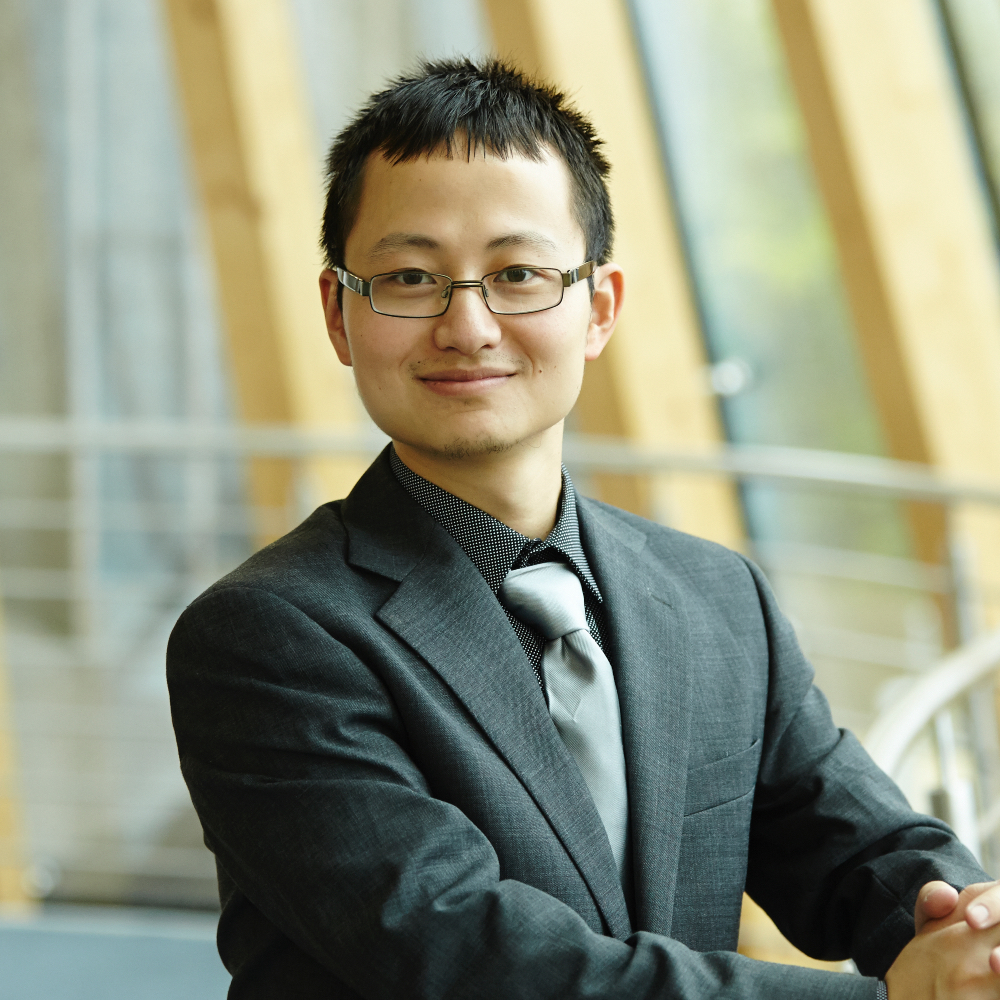 Research and professional activities
Research interests
Empirical Asset Pricing, International Finance, Mutual Funds
Teaching and supervision
Current teaching responsibilities
Options and Futures (BE332)

Portfolio Management (BE354)

Research Methods in Finance: Empirical Methods in Finance (BE953)
Previous supervision Xiaoxi Li
Degree subject:
Finance
Degree type:
Master of Science
Awarded date:
4/12/2020
Publications
Journal articles (29)
Yan, C., Phylaktis, K. and Fuertes, A-M., On Cross-Border Bank Credit and the U.S. Subprime Crisis Transmission to Equity Markets. SSRN Electronic Journal
Duan, K., Ren, X., Shi, Y., Mishra, T. and Yan, C., How Interdependent are Energy and Carbon Markets? Evidence from a Quantile-on-Quantile Regression Approach. Energy Economics
Chen, Y., Dai, M., Goncalves-Pinto, L., Xu, J. and Yan, C., Incomplete Information and the Liquidity Premium Puzzle. Management Science
Cheng, T., Yan, C. and Yan, Y., (2021). Improved inference for fund alphas using high-dimensional cross-sectional tests. Journal of Empirical Finance. 61, 57-81
Jia, Z., Shi, Y., Yan, C. and Duygun, M., (2020). Bankruptcy prediction with financial systemic risk. The European Journal of Finance. 26 (7-8), 666-690
Yan, C. and Wang, X., (2020). Does the Relative Importance of Push and Pull Factors of Foreign Capital Flows Vary Across Quantiles?
Yan, C. and Wang, X., (2020). Internet Appendix to Accompany 'Does the Relative Importance of Push and Pull Factors of Foreign Capital Flows Vary Across Quantiles?'
Zhu, Q., Huang, Y., Yan, C. and Zeng, Y., (2020). Your Gender Identity Is Who You Are: Female CEOs and Corporate Debt Structure
Zhang, J., Wang, G. and Yan, C., (2020). Can foreign equity funds outperform their benchmarks? New evidence from fund-holding data for China. Economic Modelling. 90, 11-20
Cheng, T., Yan, C. and Yan, Y., (2020). Online Supplementary Appendix to 'Benchmarking Mutual Fund Returns'
Fang, J., Gozgor, G., Lau, C-KM., Wu, W. and Yan, C., (2020). Listed zombie firms and top executive gender: Evidence from an emerging market. Pacific-Basin Finance Journal. 62, 101357-101357
Dong, D., Gozgor, G., Lu, Z. and Yan, C., (2020). Personal consumption in the United States during the COVID-19 crisis. Applied Economics, 1-6
Damianov, DS., Wang, X. and Yan, C., (2020). Google Search Queries, Foreclosures, and House Prices. The Journal of Real Estate Finance and Economics
Fang, J., Gozgor, G. and Yan, C., (2020). Does globalisation alleviate polarisation?. The World Economy
Yan, C. and Cheng, T., (2019). In search of the optimal number of fund subgroups. Journal of Empirical Finance. 50, 78-92
Yang, B., Xue, F., Su, Y. and Yan, C., (2019). Is informational inefficiency priced in stock markets? A comparison between the U.S. and Chinese cases. Pacific-Basin Finance Journal. 55, 222-238
Fuertes, A-M., Phylaktis, K. and Yan, C., (2019). Uncovered Equity "Disparity" in Emerging Markets. Journal of International Money and Finance. 98, 102066-102066
Cheng, T., Yan, C. and Yan, Y., (2019). Three High-Dimensional Cross-Sectional Tests for Fund Performance Evaluation
Cheng, T., Yan, C. and Yan, Y., (2019). Online Appendix to 'Three High-Dimensional Cross-Sectional Tests for Fund Performance Evaluation'
Jia, Z., Shi, Y., Yan, C. and Duygun, M., (2019). Internet Appendix to Accompany 'Bankruptcy Prediction with Financial Systemic Risk'
Cai, B., Cheng, T. and Yan, C., (2018). Time-varying skills (versus luck) in U.S. active mutual funds and hedge funds. Journal of Empirical Finance. 49, 81-106
Zhang, H. and Yan, C., (2018). Modelling fundamental analysis in portfolio selection. Quantitative Finance. 18 (8), 1315-1326
Yan, C., (2018). Hot money in disaggregated capital flows. The European Journal of Finance. 24 (14), 1190-1223
Zhang, H. and Yan, C., (2018). A skeptical appraisal of the bootstrap approach in fund performance evaluation. Financial Markets, Institutions and Instruments. 27 (2), 49-86
Yan, C. and Wang, X., (2018). The non-persistent relationship between foreign equity flows and emerging stock market returns across quantiles. Journal of International Financial Markets, Institutions and Money. 56, 38-54
Cheng, T. and Yan, C., (2017). Evaluating the size of the bootstrap method for fund performance evaluation. Economics Letters. 156, 36-41
Yan, C. and Zhang, H., (2017). Mean-variance versus naïve diversification: The role of mispricing. Journal of International Financial Markets, Institutions and Money. 48, 61-81
Fuertes, A-M., Phylaktis, K. and Yan, C., (2016). Hot money in bank credit flows to emerging markets during the banking globalization era. Journal of International Money and Finance. 60, 29-52
Yan, C., Phylaktis, K. and Fuertes, A-M., (2016). On cross-border bank credit and the U.S. financial crisis transmission to equity markets. Journal of International Money and Finance. 69, 108-134
Reports and Papers (1)
Cheng, T., Yan, C. and Yan, Y., (2019). Benchmarking Mutual Fund Returns
Contact