People
Dr Darren Thiel
Senior Lecturer
Department of Sociology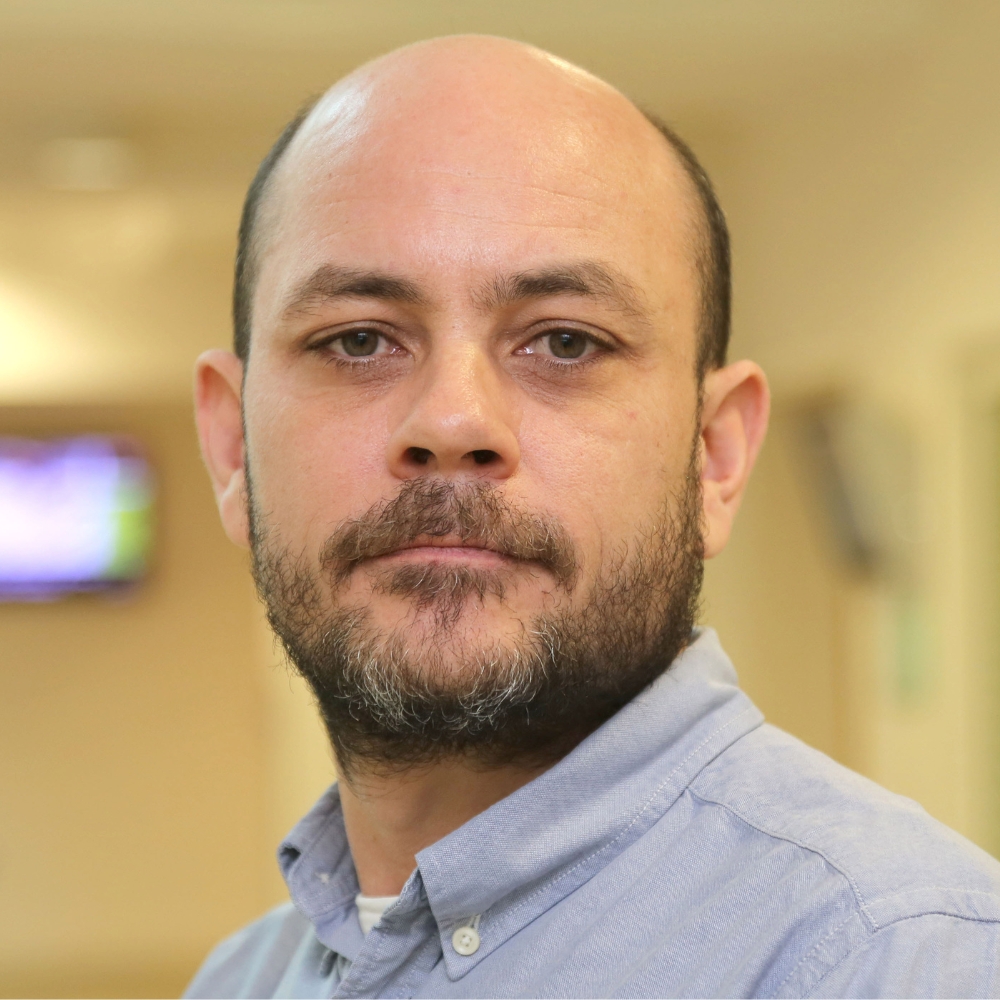 Email

djthiel@essex.ac.uk

Telephone

+44 (0) 1206 872638

Location

5A.308, Colchester Campus

Academic support hours

Tuesdays 10-11
Profile
Biography
Darren studied sociology at the London School of Economics, completing his PhD there in 2006, which was awarded the Robert McKenzie prize for outstandingacademic performance. His book, Builders, based on his PhD thesis was a finalist in the British Sociological Association's 2013 Philip Abrams memorial prize for the best first sole-authored book in sociology. Following his PhD studies, Darren worked as researcher at the Home Office and at the Police Foundation, before taking up his post at the University of Essex.
Qualifications
Research and professional activities
Research interests
Social class and stratification
economic sociology
migration, globalisation and governance
globalisation and policing
policing terrorism
the criminal justice system
social policy
Current research
Darren is interested and has undertaken research in many areas of sociology including: work, employment and economy; class and social stratification; migration; terrorism; policing and governance.
He has recently been involved in a project looking at the experiences of families of homicide victims where no suspect has been convicted, and another investigating the impacts of welfare reform in Essex. He is interested in supervising research students in any of these areas.
Teaching and supervision
Current teaching responsibilities
Introduction to Crime, Law and Society (SC104)

Crimes of the Powerful (SC302)

Globalisation and Crime (SC304)
Previous supervision Iulia-Alexandra Neag
Thesis title:
The Socio-Legal Construction of Organised Crime in Romania
Degree subject:
Criminology
Degree type:
Doctor of Philosophy
Awarded date:
28/6/2022 Maria Holcekova
Thesis title:
Disparity in Precarity: Measuring Insecurity and Inequality in Youth Transitions From Education Into and Within the Labour Market
Degree subject:
Sociological Research
Degree type:
Doctor of Philosophy
Awarded date:
3/9/2020 Melanie Jane Pearson
Thesis title:
Between Legality and Empathy: An Examination of the Coroner's Inquest and its Impact on the Emotions of Those Bereaved By Road Death
Degree subject:
Criminology
Degree type:
Doctor of Philosophy
Awarded date:
25/6/2020 Carlene Cornish
Thesis title:
The Paradox of the Raising Participation Age: The Experiences of 'Disengaged' Youth on an Employability Course in a Further Education College
Degree subject:
Sociology
Degree type:
Doctor of Philosophy
Awarded date:
3/4/2019 Kofi Odei Addo
Thesis title:
Implications of the Different Experiences of Corruption on Police Confidence and Legitimacy in Ghana: An Exploratory Study
Degree subject:
Sociology
Degree type:
Doctor of Philosophy
Awarded date:
14/9/2018 Saltanat Akhmetova
Thesis title:
At Home Among Strangers: The Integration and Transnational Practices of Chinese-Born Kazakh Returnees in Kazakhstan
Degree subject:
Sociology
Degree type:
Doctor of Philosophy
Awarded date:
17/5/2016 Giacomo Orsini
Thesis title:
The EU and the Changing Lives of Fishermen. a Study of Lampedusan and Fuerteventuran Fishing Communities
Degree subject:
Sociology
Degree type:
Doctor of Philosophy
Awarded date:
3/3/2016 Gulzat Janybekovna Botoeva
Thesis title:
The Local DrUG Economy: The Case of Hashish Production in a Post Soviet Kyrgyz Village
Degree subject:
Sociology
Degree type:
Doctor of Philosophy
Awarded date:
29/1/2016 Hakimul Ikhwan
Thesis title:
Democratic Islamism: Islamist Engagement with Democratic Politics in Post-Suharto Indonesia
Degree subject:
Sociology
Degree type:
Doctor of Philosophy
Awarded date:
2/10/2015 Carol Diana Mcaleavy
Thesis title:
Shifting Relations of Class, Gender, Ethnicity and Age on Allotments in an Area of North East Essex
Degree subject:
Sociology
Degree type:
Doctor of Philosophy
Awarded date:
15/9/2015 Christian Kemp
Thesis title:
Island of Solace or Gateway to Servitude? The Relationship Between European and Maltese Immigration Policy and the Human Trafficking of African Irregular Migrants in Malta
Degree subject:
Sociology
Degree type:
Doctor of Philosophy
Awarded date:
13/1/2015
Publications
Grants and funding
2013
To map the impacts of social welfare reform and produce a dynamic digital map of welfare support service provision
Technology STrategy Board
To map the impacts of social welfare reform and produce a dynamic digital map of welfare support service provision
Colne Housing Society Ltd
Contact
Academic support hours:
Tuesdays 10-11