People
Dr Sue Innes
Senior Lecturer
School of Sport, Rehabilitation and Exercise Sciences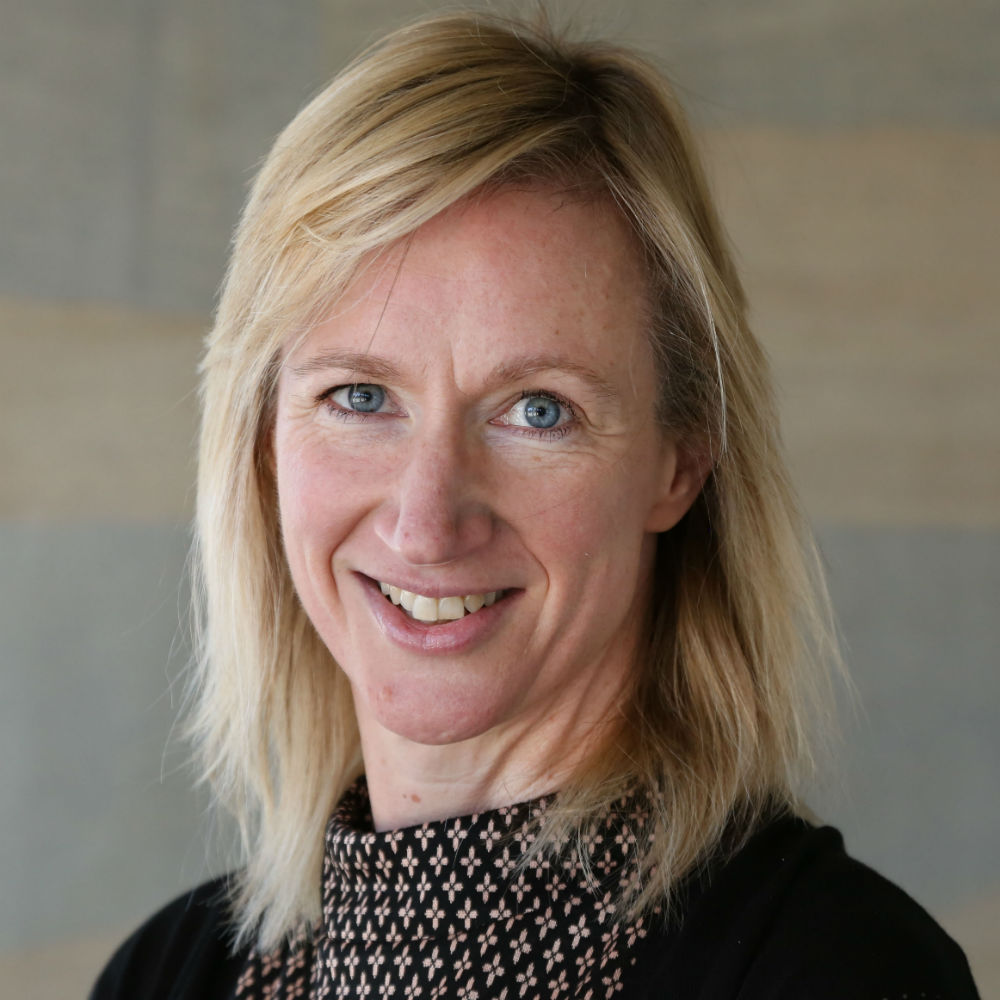 Email

inness@essex.ac.uk

Telephone

+44 (0) 1206 873835

Location

ESA.3.23, Colchester Campus

Academic support hours

Part-Time variable (best contacted by email)
Profile
Biography
Sue Innes qualified as a physiotherapist and worked for many years in NHS musculoskeletal outpatient departments. Roles in higher education have enabled her to bring clinical expertise into the academic environment and facilitate links between theory and practice. Having contributed to undergraduate physiotherapy awards for several years, the postgraduate musculoskeletal pathway at The University of Essex has focused her efforts into supporting musculoskeletal clinicians who are keen to develop and evidence advanced practice. This pathway enables expert clinicians to extend their scope of practice and critically evaluate their clinical role at an advanced level. Pathways include awards responsive to the needs of experienced musculoskeletal clinicians including specialist practitioners such as hand therapists, first contact practitioners and clinicians using musculoskeletal ultrasound. She has completed a Professional Doctorate researching the clinical role of musculoskeletal ultrasound imaging for physiotherapists. Current research interests include professional application of musculoskeletal ultrasound, optimisation of training pathways for FCPs and supervision of advanced clinical practice.
Qualifications
DHealthcare Education University of Essex,

Msc. Comparative Physiology Birkbeck, University of London,

PGCE. University of East London,

Post-Grad. Dip. Physiotherapy Middlesex Hospital - London,
Appointments
Other academic
External Examiner Advanced Clinical Practice - Physiotherapy, Plymouth University (2/11/2021 - present)
Research and professional activities
Research interests
The use of musculoskeletal ultrasound imaging in physiotherapy, professional application of MSK ultrasound imaging, optimising engagement with activity, the impact of therapeutic interventions on exercise related musculoskeletal symptoms and the therapeutic alliance.
Current research
Supervision of PhD students exploring symptoms and interventions associated with exercise.
Conferences and presentations
Regular contrbuter at British Medical Ultrasound Society's Scientific meeting.
Teaching and supervision
Current teaching responsibilities
Musculoskeletal Ultrasound Guided Injections (SE710)

Soft Tissue and Joint Injection Therapy (SE714)

Advanced Musculoskeletal Assessment (SE717)

Skill Extension for MSK Injection Practitioners: Ultrasound Guidance (SE718)

Musculoskeletal Ultrasound, Clinical Skills Experience - Scanning Record (SE719)

Postgraduate Research Methods (Distance Learning) (SE747)

First Contact Musculoskeletal Practice (SE761)

Current Concepts in Upper Limb Rehabilitation (SE783)

Musculoskeletal Research: Data collection and analysis (SE785)

Evaluation of Clinical Practice for First Contact Musculoskeletal Practitioners (SE786)
Previous supervision Alwin Udayakanth Rajah Sebastian
Thesis title:
Giant Cell Arteritis (Gca): An International, Multicentre, Longitudinal Evaluation of Clinical, Laboratory and Ultrasound Parameters in the Diagnosis, Prognosis and Monitoring of Gca
Degree subject:
Musculoskeletal Practice
Degree type:
Doctor of Philosophy
Awarded date:
25/9/2023
Publications
Journal articles (15)
Smith, M., Innes, S., Wildman, S. and Baker, D., (2023). A proposed framework for point of care musculoskeletal ultrasound and ultrasound image-guided interventions by physiotherapists: scope of practice, education and governance. The Ultrasound Journal. 15 (1), 15-
Hayward, S., Innes, S. and Smith, M., (2022). Challenges and opportunities in point-of-care ultrasound: A qualitative exploration of respiratory physiotherapists' experiences of lung ultrasound training and its adoption in critical care. Ultrasound. 30 (2), 126-133
Southall-Edwards, R., Innes, S., Ali, A. and Jones, B., (2022). The effect of downhill running conditions on muscle damage in recreationally active adults. The Journal of Human Sports and Exercise. 17 (2), 400-408
Smith, M., Donnelly, GM., Berry, L., Innes, S. and Dixon, J., (2022). Point of care ultrasound in pelvic health: scope of practice, education and governance for physiotherapists. International Urogynecology Journal. 33 (10), 2669-2680
Smith, M., Hayward, S. and Innes, S., (2022). A proposed framework for point of care lung ultrasound by respiratory physiotherapists: scope of practice, education and governance. The Ultrasound Journal. 14 (1), 24-
Hayward, S., Innes, S. and Smith, M., (2022). A qualitative exploration of respiratory physiotherapists experiences of lung ultrasound training and its adoption in critical care. Physiotherapy. 114, e45-e45
Sebastian, A., Coath, F., Innes, S., Jackson, J., van der Geest, KSM. and Dasgupta, B., (2021). Role of the halo sign in the assessment of giant cell arteritis: a systematic review and meta-analysis. Rheumatology Advances in Practice. 5 (3), rkab059-
Hayward, S., Smith, M. and Innes, S., (2020). Diagnostic thoracic ultrasound imaging – An exploration of respiratory physiotherapists' interest and use in clinical practice: A national survey. Ultrasound. 28 (1), 14-22
Smith, MJ., Hayward, SA., Innes, S. and Miller, ASC., (2020). Point‐of‐care lung ultrasound in patients with COVID‐19 – a narrative review. Anaesthesia. 75 (8), 1096-1104
Sebastian, A., van der Geest, KSM., Coath, F., Gondo, P., Kayani, A., Mackerness, C., Hadebe, B., Innes, S., Jackson, J. and Dasgupta, B., (2020). Halo score (temporal artery, its branches and axillary artery) as a diagnostic, prognostic and disease monitoring tool for Giant Cell Arteritis (GCA). BMC Rheumatology. 4 (1), 35-
Smith, MJ., Hayward, SA. and Innes, SM., (2020). Point‐of‐care ultrasound in respiratory and critical care: consolidation and expansion of imaging skills. Anaesthesia. 75 (8), 1115-1116
Innes, S. and Jackson, J., (2019). Musculoskeletal ultrasound imaging - An exploration of physiotherapists' interests and use in practice. Musculoskeletal Science and Practice. 44, 102068-102068
Innes, S. and Jackson, J., (2019). Musculoskeletal ultrasound imaging – Integration with the biopsychosocial model. Musculoskeletal Science and Practice. 44, 102067-102067
Bashir, F., Wong, WM. and Innes, S., (2015). Corticosteroid injection in shoulder impingement. International Musculoskeletal Medicine. 37 (2), 68-71
Innes, S., Maybury, M., Hall, A. and Lumsden, G., (2015). Ultrasound guided musculoskeletal interventions: professional opportunities, challenges and the future of injection therapy. Sonography. 2 (4), 84-91
Conferences (1)
Innes, S., Student engagement and responses to varying pedagogical approaches when learning ultrasound guided musculoskeletal injections
Reports and Papers (1)
Smith, M., (2022). Context of Physiotherapists using Point of Care Ultrasound (POCUS) in physiotherapy practice
Contact
Academic support hours:
Part-Time variable (best contacted by email)