Research is at the heart of our University and is central to our mission. Our research shapes thinking and influences policy. It helps build our reputation as one of the leading research-intensive universities in the UK.
To continue to build this research profile, the University's logo and visual identity must be used on all assets relating to a project.
Many research projects at Essex are in partnership with other organisations. When this happens, the other organisations need to be represented on any materials or communications.
Recognising external funders
When research projects benefit from external funding, the funder's contribution should be recognised through the use of their logo on project materials. On occasion, the funder may request that a name and/or brand is developed for the project. Since the University of Essex has such a flexible and comprehensive brand toolkit, it is easy to meet this requirement within the boundaries of the Essex brand guidelines.
Before you begin
Please contact the Brand team (branding@essex.ac.uk) to discuss the funder's requirement, the parties involved and work out a way forward. Please do not contact external design agencies as in most cases a solution can be found and developed with our preferred supplier for design, CDS and web teams relatively quickly by applying the above guidelines for working with partners based on the nature of the relationship.
Essex as lead partner
Essex is considered the lead partner on a project when the resources and funding are primarily provided by the University.
The Essex brand and style should prevail.
Partner logo(s) should appear at the bottom, arranged on a horizontal axis.
Partner logos should have equal prominence.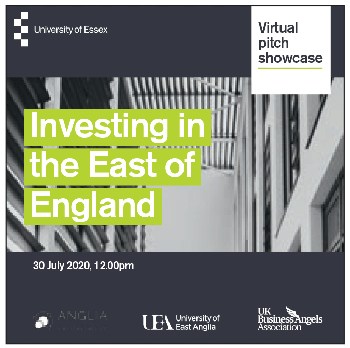 Equal partnerships
For joint communications acknowledging equal partnerships, we should seek to maximise our presence by proposing CDS design any artwork, utilising our key brand elements.
Both Essex and partner logo(s) should be used with equal prominence, size and spacing, with Essex taking the primary position.
Ensure logos are clearly visible against the background.
In some cases, it may not be acceptable to have Essex as the lead identity and an independent identity may need to be developed. Our in-house Brand team can help with this. Please contact branding@essex.ac.uk for guidance in the first instance. Do not commission or design any logos without contacting the Brand team first.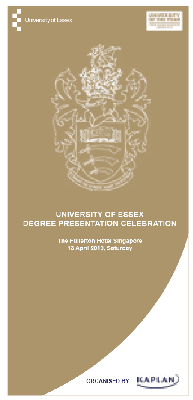 Multi-partner projects
If the project is a partnership between Essex and other Universities, then depending on the weighting of contribution, it may not be appropriate to use the Essex identity.
In this situation an independent identity may be developed, with recognition given to all institutions involved in the project.