People
Dr Lee Yarwood-Ross
Senior Research Officer
School of Health and Social Care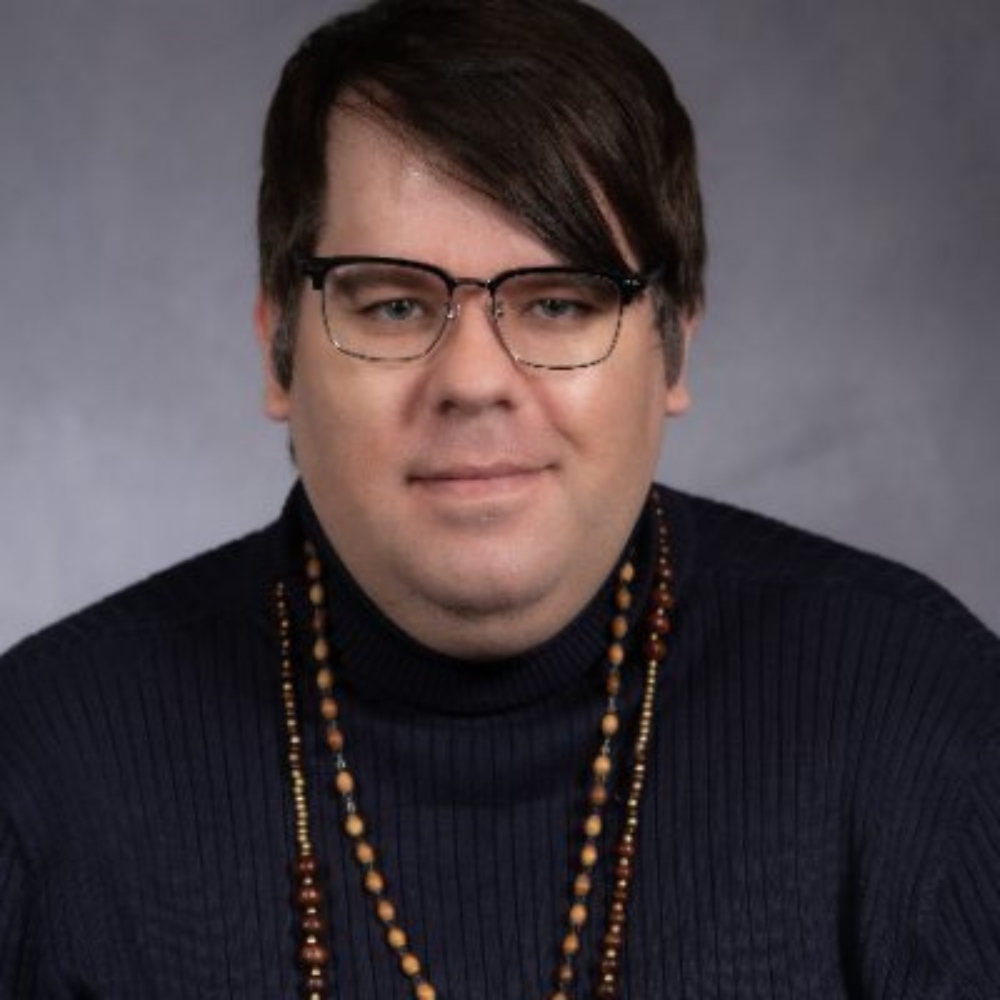 Location

Colchester Campus

Academic support hours

If you would like to book an appointment with Dr Yarwood-Ross, please email lee.yarwood-ross@essex.ac.uk or telephone 01206 874582
Profile
Biography
Lee qualified a registered nurse (adult) in 2007 and began his clinical work as a cardiology staff nurse rotating between the coronary care unit, angiography and the general medical ward. He enjoyed this position but eventually decided to move to the primary care sector as a community nurse where he could care for patients in their own homes and developed a great interest in palliative care and admission avoidance. His ethos was to reinforce the preferred priorities for care movement where patients could express their wishes of where they received their end of life care. He enjoyed the clinical autonomy in the district nursing sector advocating for patients to receive care closer to their own homes. He worked closely with his team, allied health professionals, clinical nurse specialists, general practitioners and community matrons as well support workers in residential homes to be able to give gold standard care to service users in the community. Lee's other passion in practice revolved around wound healing and was fortunate to secure a secondment with the tissue viability service where he developed clear competencies in managing acute and chronic wounds which he disseminated back into the district nursing team to ensure clinical practice was evidence-based. He then relocated to the Midlands and developed a particular interest in the wider impact of chronic disease specifically around concordance and self-management. He then completed a specialist degree in the management of long-term conditions at Coventry University. After some time working as a clinical skills teacher, he secured a PhD scholarship to carry out his own area of research at Manchester Metropolitan University that joined two of his valued interests - limb-loss and veterans/military personnel (as he spent some time as a military child and always found miliary behaviour fascinating). Lee gained expertise in classic grounded theory and became the editorial assistant of the Grounded Theory Review (GTR) journal and used this methodology in his doctoral work. He generated theoretical understandings around the impact of combat-related limb-loss in veterans from the Iraq and Afghanistan conflicts. Lee has continued his interest in classic grounded theory and has presented at several local, national and international conferences trying to debunk some of the misconceptions around the methodology and promoting its use in nursing/health research. He became an editorial board member of the GTR in 2022 in recognition of his academic work. He also has a keen interest in participatory research methodologies working to ensure that projects do involve service users and other major stakeholders, to ensure that research outcomes have relevance and impact. Lee is a peer-reviewer for several journals and is currently co-editing a book around military trauma with colleagues from Anglia Ruskin University. He is also contributing to a book that is focusing on helping novice researchers understand grounded theory methodology in practice. Lee is the current Chair of Governance for Phi Mu Chapter of the International Nursing Organisation Sigma Thea Tau that focuses on bringing together nurses who have demonstrated leadership in education, practice or research. Sigma membership allows nurses to connect with other like-minded nurses and grow their leadership potential even further. Lee is currently part of the CoastGEM research team at the University of Essex that is focusing on stroke inequalities in the coastal areas of East Suffolk and North Essex. Before moving to the university of Essex Lee was a lecturer in adult nursing at the University of Wolverhampton. He is keen to support mental health charities and their research as he lives with bipolar disorder and borderline personality disorder (BPD). He has spoken at different universities around his own mental health journey to help reduce the stigma around mental ill-health and promote inclusion. He is closely following the current work of the Royal College of Psychiatrists around BPD (that is involving several different stakeholders) and whether it is currently a helpful label in its current format. He is looking to join any mental health networking groups at the university both aimed at staff and students and is happy to be a resource for any projects. Lee is an abstract reviewer for the annual Royal College of Nursing International Research Conference and Sigma's host of international conferences. He currently sits on the Steering Committee for the 7th European Regional Sigma Conference being held at Bournemouth University. https://www.bournemouth.ac.uk/about/our-faculties/faculty-health-social-sciences/department-nursing-science/7th-european-regional-sigma-conference-2024. He was awarded fellowship of the Royal Society of Arts in 2022 in recognition of his research into social change and development. Lee is open to supervising doctoral students in health-related topics adopting qualitative methodologies. He has a particular interest in military/veteran research, disability, long-term conditions/chronic illness and mental ill-health. He can provide expert guidance using classic grounded theory methodology.
Qualifications
PhD (Military Trauma) Manchester Metropolitan University,

BSc(Hons) First Class in Professional Practice (Managing Long-Term Conditions) Coventry University,

PgCert (Academic Practice Teaching) University of Wolverhampton,

DipHe Registered Nurse (Adult) Anglia Ruskin University,
Appointments
University of Essex
Senior Research Officer - CoastGEM (Coastal Gap in Equality for Stroke care Management) is a partnership between the East Suffolk and North Essex NHS Trust (ESNEF) and the University of Essex to address inequalities in stroke care in coastal East Suffolk and North Essex., Interdisciplinary Research and Practice Division. School of Health and Social Care, University of Essex (19/6/2023 - present)
Other academic
Chair of Governance, Phi Mu Chapter of the International Nursing Organisation Sigma Theta Tau (15/12/2022 - present)

Editorial Board Member, Grounded Theory Review Journal (30/10/2022 - present)
Publications
Journal articles (19)
Yarwood-Ross, L. and Jack, K., (2023). Building a grounded theory: some reflections. Grounded Theory Review. 22 (1), 49-65
Yarwood-Ross, L. and Jack, K., (2015). Using extant literature in a grounded theory study: a personal account. Nurse Researcher. 22 (4), 18-24
Yarwood-Ross, L. and Haigh, C., (2014). As others see us: what PhD students say about supervisors. Nurse Researcher. 22 (1), 38-43
Yarwood-Ross, L. and Randall, S., (2013). Managing a patient's diabetic foot ulcer. Primary Health Care. 23 (1), 16-20
Duncan, I., Yarwood-Ross, L. and Haigh, C., (2013). YouTube as a source of clinical skills education. Nurse Education Today. 33 (12), 1576-1580
Yarwood‐Ross, L. and Haigh, C., (2013). Editorial: Leg ulcer care in the 21st century – a major problem with minor recognition. Journal of Clinical Nursing. 22 (3-4), 301-302
Yarwood-Ross, L., (2013). Venous ulcers: assessment and wound dressing selection. Nursing and Residential Care. 15 (9), 596-601
Yarwood-Ross, L., (2013). Record keeping in practice.. British journal of community nursing. Suppl, S5-
Yarwood-Ross, L., (2013). Record keeping in practice.. British Journal of Community Nursing. Supplement S5 (June), 24156165.-24156165.
Yarwood-Ross], L., (2013). Silicone dressings are a good fit in the wound care jigsaw. British Journal of Nursing. 22 (Sup4), S22-S22
Yarwood-Ross, L., (2013). Assessing and dressing ulcers. Independent Nurse
Yarwood-Ross, L., (2013). Compression therapies for venous disease and ulceration. Independent Nurse. 2013 (6)
Yarwood-Ross, L., (2013). Diagnosis of venous disease and use of Doppler assessment. Independent Nurse. 2013 (4)
Yarwood-Ross, L., (2013). Theory of moist wound healing. Independent Nurse. 2013 (2)
Yarwood-Ross, L. and Dignon, AM., (2012). NPWT and moist wound dressings in the treatment of the diabetic foot. British Journal of Nursing. 21 (Sup10), S26-S32
Yarwood-Ross, L. and Haigh, C., (2012). Managing a venous leg ulcer in the 21st century, by improving self-care. British Journal of Community Nursing. 17 (10), 460-465
Yarwood-Ross, L. and Haigh, C., (2012). A case of compression therapy. Independent Nurse. 2012 (11)
Yarwood-Ross, L., (2012). Negative pressure wound therapy and the Government agenda. British Journal of Nursing. 21 (Sup14), S26-S26
Yarwood-Ross, L., (2012). Experiences of negative pressure wound therapy from the patient's perspective. British Journal of Community Nursing. 17 (Sup12), S6-S14
Contact
Location:
Colchester Campus
Academic support hours:
If you would like to book an appointment with Dr Yarwood-Ross, please email lee.yarwood-ross@essex.ac.uk or telephone 01206 874582