People
Dr Nora Williams
Lecturer
Department of Literature Film and Theatre Studies (LiFTS)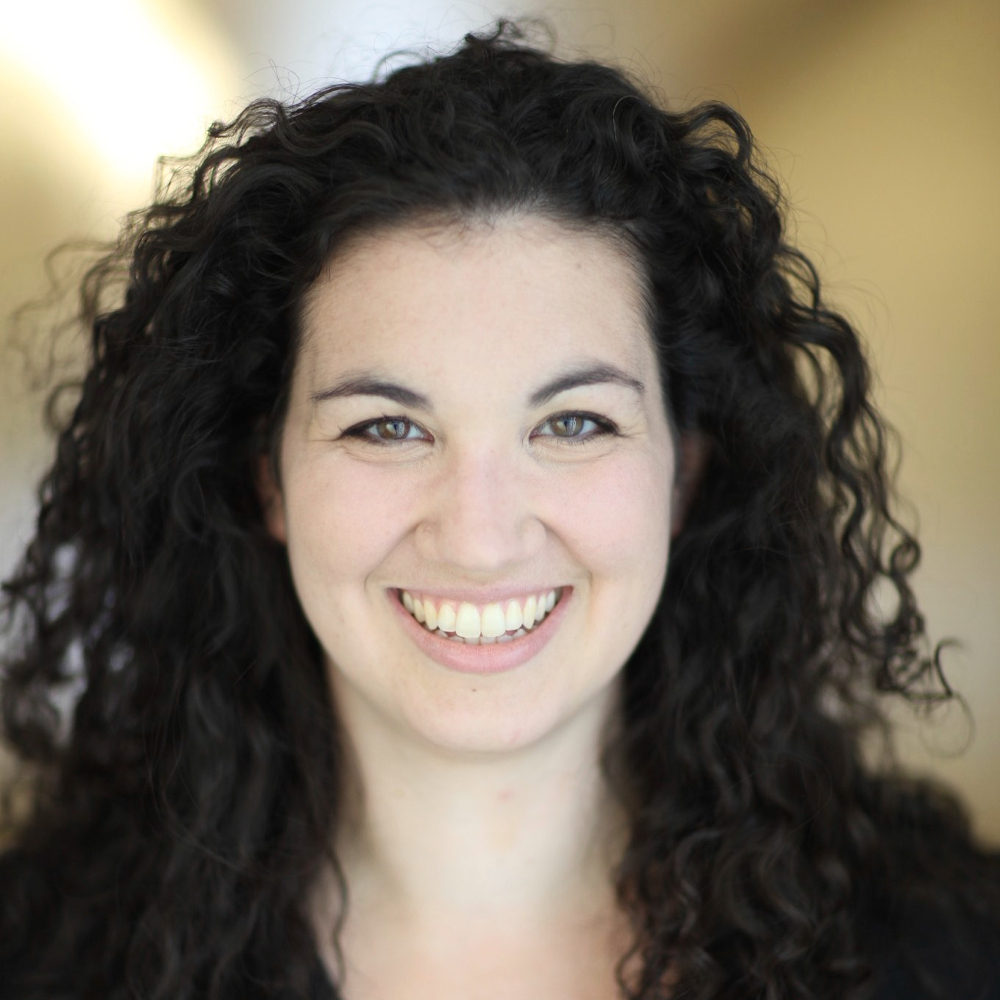 Profile
Biography
My first degree was jointly awarded the University of Toronto and Sheridan College, as the result of a unique combined programme in Acting, Theatre & Drama Studies, and English Literature. This conservatoire-style training led me to an MA in Staging Shakespeare at the University of Exeter, followed by a PhD in English Early Modern Drama at the same institution. My thesis, 'Between Performances, Texts, and Editions', considered the intersections of the print, performance, and archival histories of Thomas Middleton and William Rowley's 1622 play The Changeling. Since then, my work has pivoted towards Measure (Still) for Measure, a practice-as-research project that uses Shakespeare's Measure for Measure, feminist performance theory, and physical theatre techniques to facilitate conversations about consent and rape culture with young people. My first monograph project arises from this work, and is currently under contract with Edinburgh University Press. Canonical Misogyny: Dramaturgies of Sexual Violence in Early Modern Performance will be published in 2025. The thread linking my various projects is a unifying interest in afterlives, adaptations, and remediations of early modern drama. Under that umbrella, my work is best described as inter- and multi-disciplinary, with links to theatre, drama, and performance studies, English literature, feminist theory, (digital) cultural studies, fan and fiction studies, and theatre history and historiography. I would be excited to supervise PhD research that covers any of these areas.
Qualifications
PhD University of Exeter,

MA University of Exeter,

BA(Hon) University of Toronto, Mississauga,
Appointments
University of Essex
Co-Director of Admissions, Literature, Film, and Theatre Studies, University of Essex (1/4/2021 - present)
Other academic
Teaching Associate, Theatre, University of Bristol (1/9/2019 - 10/6/2020)

Associate Lecturer, Drama, University of Exeter (24/9/2018 - 1/6/2019)
Research and professional activities
Research interests
Shakespeare
Early modern drama
Sexual violence in performance
Dramaturgy
Current research
Canonical Misogyny: Dramaturgies of Sexual Violence in Early Modern Drama
Arising from my practice-as-research work, this monograph addresses the ways in which contemporary theatre allows Shakespeare and other canonical drama scope to stage and represent gendered and sexual violence in ways that would be unacceptable for new plays. The cultural capital of this canonical drama protects it from necessary criticism and intervention, and that needs to change. The book argues for meaningful interventions at the levels of: - casting, hiring, and programming; - dramaturgy and adaptation; - paratheatrical framing. Alternating theoretical/critical chapters with reflective writing about the practice-as-research process, I will suggest that failing to make these interventions results in tacit (or even explicit) glorifying and/or trivialising of problematic approaches to consent and agency, which intersect with questions of race, gender, sexuality, and class. This book is under contract with Edinburgh University Press.
Conferences and presentations
Direct Address as Violence: Effacing and Re-Asserting the Self in Performances and Adaptations of Shakespeare's Plays
European Shakespeare Research Association, Budpest, Hungary, 7/2023
Shakespeare on Broadway (Seminar Leadership)
Shakespeare Association of America, Minneapolis, United States, 4/2023
Taking Up Space: Using Physical Theatre and Feminist Dramaturgies to Intervene in Shakespeare's Measure for Measure
Theatre and Performance Research Association, 12/9/2022
'Problematic' Shakespeare
Invited presentation, Keynote presentation, Problematic Shakespeare, Exeter, United Kingdom, 7/3/2022
Interventionist Dramaturgies and Shakespearean Atrocities
Empowerment to Disempowerment: Intersectional Voices, Shakespeare's Globe, London, 10/12/2021
Insiders and Outsiders: The Early Modern Soliloquy as Dramaturgical Frame
Theatre and Performance Research Association (TaPRA) Annual Meeting, Virtual, 10/9/2021
Isabella's Veil: (Un)Dressing in Measure for Measure
Invited presentation, Shakespeare Association of America, Embodying Difference in Global Shakespearean Performance seminar group, Virtual, 2/4/2021
Scaffolding Difficult Conversations in Theatre and Performance
Invited presentation, Not Your Grandad's Shakespeare: Thinking Through Shakespeare and Performance, Online, 21/7/2020
Shakespeare, Sexual Violence, and Creative Citizenship
Invited presentation, Keynote presentation, Centre for Medieval and Early Modern Studies seminar series, Canterbury, United Kingdom, 1/4/2020
"Who will believe thee?" Staging Early Modern Gendered Violence
Invited presentation, Keynote presentation, The British Graduate Shakespeare Conference (BritGrad), The Shakespeare Institute, Stratford-upon-Avon, United Kingdom, 6/2019
Teaching Shakespeare's Bad Politics: An Interactive Lecture
Invited presentation, Keynote presentation, Sidelights on Shakespeare: Shakespeare and Education Symposium, Coventry, United Kingdom, 5/2019
"Who will believe thee? Performing Gendered Violence in the 21st Century
Invited presentation, New Directions in Early Modern Theatre, Bristol, United Kingdom, 5/2019
Teaching and supervision
Current teaching responsibilities
Origins and Transformations in Literature and Drama (LT111)

Shakespeare Across Media (LT151)

Law and Literature (LT394)

Representing Women on Seventeenth-Century English Stages (LT407)

Independent Literature Project (LT831)

Dissertation Preparation: Postgraduate Research and Writing Skills (LT901)

Early/Modern: 17th Century Plays and Performance Histories (LT923)

Introduction to Theatre Studies (TH141)

Performing Shakespeare Outdoors (TH205)

Independent Practical Theatre Project (TH831)
Publications
Journal articles (5)
Williams, N., (2022). Incomplete Dramaturgies. Shakespeare Bulletin: a journal of performance, criticism, and scholarship. 40 (1), 1-22
Barnden, S. and Williams, NJ., (2020). Shakespeare and Politics between Media [Special Issue]. Borrowers and Lenders: The Journal of Shakespeare and Appropriation. 13 (1), [no-pagination]
Williams, NJ., (2019). Writing the Collaborative Process: Measure (Still) for Measure, Shakespeare, and Rape Culture. PARtake: The Journal of Performance as Research. 2 (1)
Williams, N., (2019). @Shakespeare and @TwasFletcher: Performances of Authority. Humanities. 8 (1), 46-46
Williams, N., (2016). 'Cannot I keep That Secret?': Editing and Performing Asides in The Changeling. Shakespeare Bulletin: The Journal of Early Modern Drama in Performance. 34 (1), 29-45
Books (1)
Williams, N., (2025). Canonical Misogyny: Shakespeare and Dramaturgies of Sexual Violence. Edinburgh University Press
Book chapters (5)
Williams, N., (2024). (Un)Veiling Isabella in Measure for Measure. In: The Ethical Implications of Shakespeare and Performance in Appropriation. Editors: Geddes, L., Santos, KV. and Way, G., . Edinburgh University Press
Williams, N., (2024). Disrupting Atrocious Dramaturgies in Measure for Measure. In: Atrocity in Early Modern Drama. Editors: Lucas, G. and Johnson, S., . Bloomsbury
Williams, NJ. and Ash, CK., (2021). Part Three: New Directions in Shakespeare and Performance. In: The Arden Research Handbook of Shakespeare and Contemporary Performance. Editors: Kirwan, P. and Prince, K., . Bloomsbury, The Arden Shakespeare. 245- 277. 978-1-3500-8067-6
Williams, NJ., (2019). Resources. In: The Changeling: A Critical Reader. Editors: Hutchings, M., . Arden Shakespeare. 187- 210. 1350011401. 9781350011403
Williams, NJ., (2017). Multivalence: The Young Vic and a Postmodern Changeling, 2012. In: Contemporary Approaches to Adaptation in Theatre. Editors: Reilly, K., . Palgrave Macmillan. 1137597828. 9781137597823
Other (2)
Williams, N., (2021).Review of Shakespeare's Romeo and Juliet (directed by Erica Whyman for the Royal Shakespeare Company) at the Royal Shakespeare Theatre, Stratford-upon-Avon, May 2018. Shown as part of "Culture in Quarantine" on BBC iPlayer, 23 April to 22 August 2020.. Shakespeare. 17(1),Routledge
Williams, NJ., (2017).The Changeling presented by Shakespeare's Globe at the Sam Wanamaker Playhouse, London, January 2015. Early Modern Literary Studies: a journal of sixteenth- and seventeenth-century English literature. 19(2),Sheffield Hallam University