People
Willem Van Boxtel
Assistant Lecturer
Department of Language and Linguistics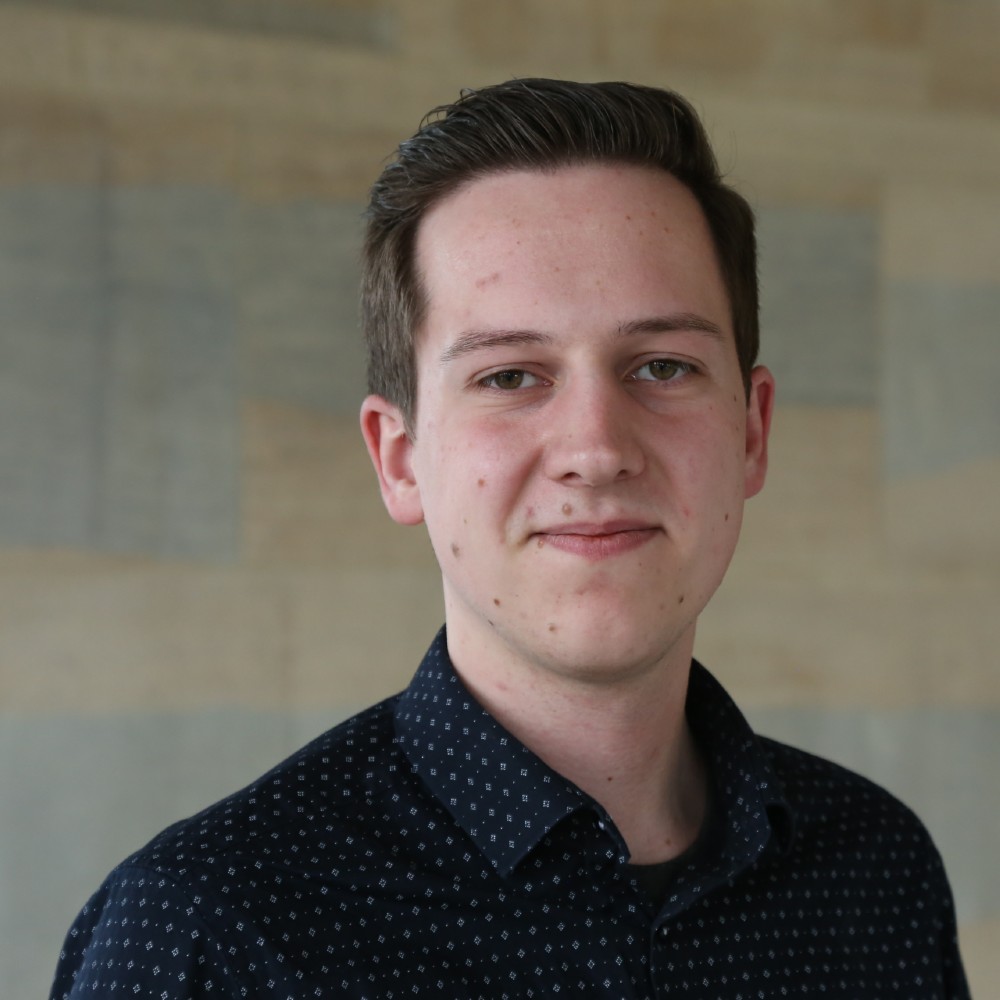 Profile
Effects of aging and dementia on language

Bilingual cognition

Language disorders

Experimental linguistics
Biography
I currently research sentence comprehension in older adults and people with Alzheimer's Disease. My other research interests include the potential cognitive advantages of bilingualism and bilingual cognition, experimental linguistics and statistical approaches to linguistic data, and the interplay between theoretical and psycholinguistics.
Qualifications
BA (Hons) English Birmingham City University (2018)

MA Psycholinguistics University of Essex (2019)
Research and professional activities
Thesis
A Matter of Memory: Syntactic Comprehension in Aging and Alzheimer's Disease
This study aims to investigate language comprehension abilities in non-clinical aging people and patients with Alzheimer's Disease, using traditional paradigms such as sentence-picture matching in combination with innovative methods such as syntactic priming variations and similarity-based interference conditions during sentence disambiguation tasks.
Supervisor: Dr Laurel Lawyer
Research interests
Normal/clinical aging and linguistics
An aging population is one of the most foremost phenomena of our time, yet most studies of linguistics consider a young (student) population in their sample. With increased age, working memory capacity and quality generally declines, although greater experience and discourse fluency also develop. I am interested in what way working memory limitations affect language abilities, and specifically the comprehension of complex syntax.
Bilingualism and cognition
Bilingualism appears to be the norm rather than the exception. Nevertheless, the vast majority of linguistic research concerns English-speaking monolingual populations. I am intensely interested in similarities and differences between monolinguals and bilinguals on a cognitive level, including whether bilinguals show advantages in executive function or exhibit different neural activation patterns.
Experimental linguistics
As a psycholinguist I adapt psychological tools to investigate linguistic phenomena. One of my main interests is the generation of statistically reliable research that can be robustly considered as generalisable to wider populations. To this end, I work with behavioural measures as well as EEGs and apply rigorous statistical modelling to my data.
Contact