People
Woedem Togoh
Postgraduate Research Student
School of Health and Social Care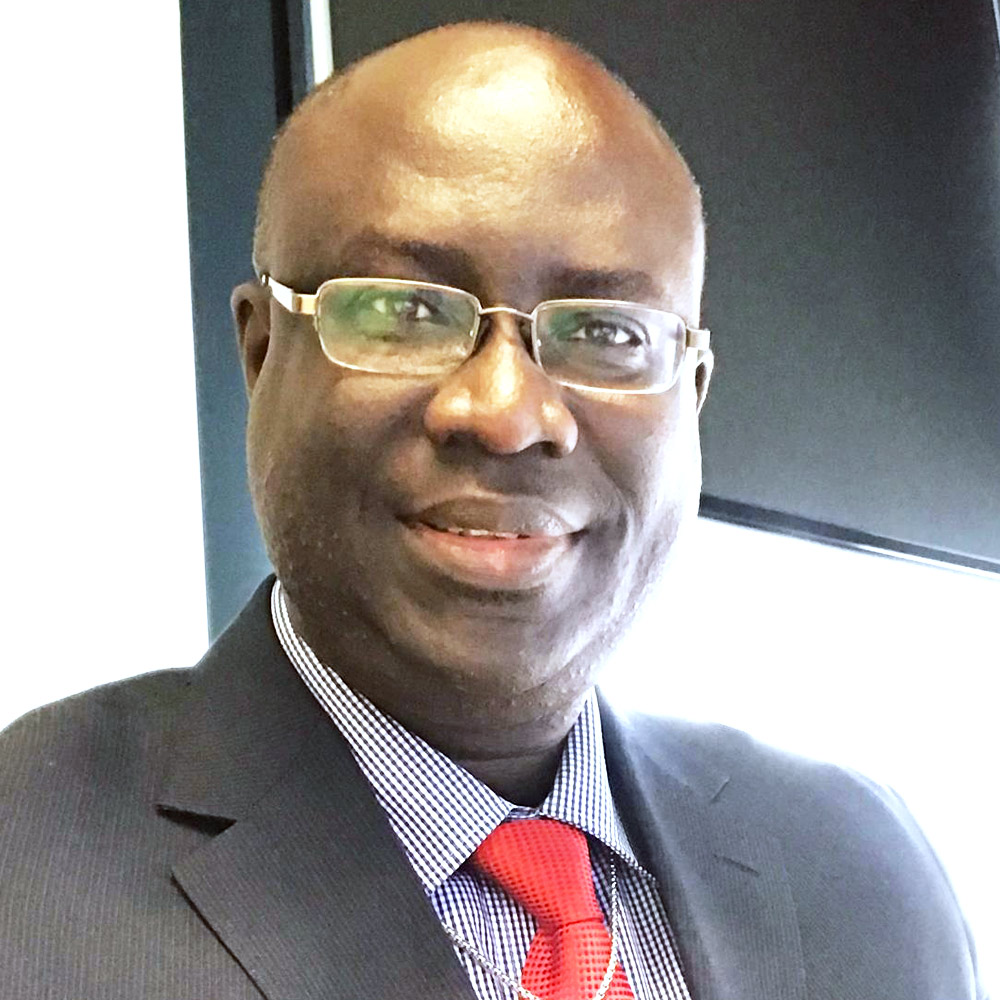 Profile
Stress and Learning

Case Study Research Approach

Qualitattive Research Methodology

Qualitative Research Ethics - Dealing with sensitive research topics involving human participants

Qualitative Data Analysis using the Framework Method and CAQDAS NVivo 11 Pro

Hermeneutic Phenomenological Research
Biography
Born and educated in Ghana, West Africa, to university degree level, I came to the United Kingdom to train and practice mental health nursing in 1997. I have worked in various NHS hospitals and private healthcare institutions while a student nurse and since qualifying as a Registered Mental Health Nurse in different clinical settings including Day Hospital, Dementia Unit, Acute Psychiatry, Psychiatric Intensive Care, Low Secure and Rehabilitation Units as well as Community Psychiatry - Assertive Outreach and Early Intervention Services. I began to engage in research, development and training while working as a Clinical Team Leader in private mental healthcare. My interest in using research outcomes to improve practice saw me through leading a team of highly experienced mental health practitioners to develop a low secure rehabilitation service for men established on evidenced based care and practice based evidence. The team I led delivered research presentations at various conferences and seminars including that of the Royal College of Nursing (RCN) and has an abstract published by the Australian and New Zealand College of Mental Health Nurses. I moved into teaching in further education after over 12 years of working full time in mental health nursing with a vision to help train future workers in the health and social care industry. I observed through practice that learners in further education face a wide array of challenges, which threaten to and at times affect their learning and eventually their educational achievement negatively. This observation generated a unique research interest in me; to explore stressors which affect learning in further education through a focused and intrinsic case study designed to purposefully seek to understand how learning is affected by stressors from the perspective of learners and those who have experience working with learners in further education in different roles. I worked in further education as a Lecturer in Health and Social Care and Health Sciences for nearly 7 years and spent majority of these years in developing the research proposal, obtaining ethical clearance and conducting my current study part-time. Most graduates from the programmes on which I taught have entered into work in the industry as Health Care Assistants, Support Workers, and the professions as Registered Nurses, Paramedics, Radiographers and Occupational Therapists. Currently, alongside working as a PhD Researcher, I work independently as an Educational and Research Consultant in Health and Social Care and serve as a Church Minister coordinating the church department responsible for the spiritual welfare, holistic health and well-being of church members who are university students. I also work as a Registered Mental Health Nurse on ad hoc basis.
Qualifications
BSc (Hons) Nursing University of Ghana (1996)

Dip HE Mental Health Nursing London South Bank University (2000)

PGCERT Mental Health Law, Policy and Practice Northumbria University (2009)

BA (Hons) Management University of Essex (2010)

PGCE Life Long Learning University of Essex (2011)

Registered Nurse (Mental Health) NMC, UK (2001)

QTLS (Qualified Teacher, Learning and Skills) IFL (2012)

MSET Society for Education and Training (2011)

FRSPH (Fellow, Royal Society for Public Health) Royal Society for Public Health (2009)
Research and professional activities
Thesis
Working Title: Stressors Which Affect Learning in Further Education: A Case Study of Learners in a Further Education College in the East of England
The study is designed as an intrinsic qualitative single case study to explore stressors which affect learning in an identified learner group in a further education (FE) college. Purposeful sampling was employed to recruit internal case participants, the learners; and external case informants, FE learning practitioners. Unstructured interviews and documentary review of individual learner records were used as research methods. Data is analysed using the Framework Method and CAQDAS NVivo 11 Pro.
Supervisor: Professor Jo Jackson
Contact