People
Professor Martyna Sliwa
Visiting Professor
Essex Business School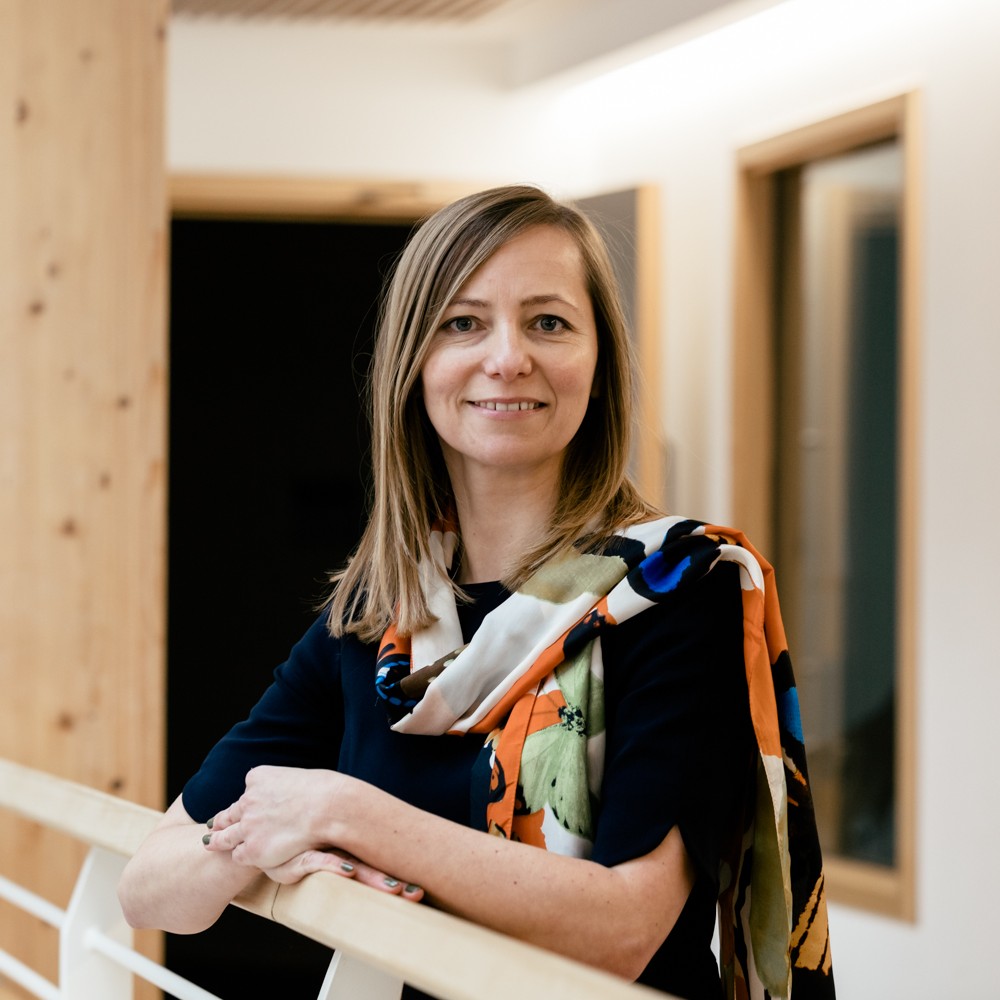 Location

Colchester Campus

Academic support hours

Tuesday 26 Jan, 2 Feb, 16 Feb, 23 Feb, 2 Mar, 16 Mar: 9.00-10.00 Tuesday 9 Feb, 9 Mar, 30 Mar: 10.00-11.00am
Profile
Biography
I am a Professor of Management and Organisation Studies and a member of the Management and Marketing Subject Group at Essex Business School. In my research, I adopt an interdisciplinary, qualitative, humanities- and social sciences-based approach to studying management, organisations and the processes of organising. I am particularly interested in the multifaceted forms, intersections and implications of organisational diversity in the context of internationalisation and globalisation. Conceptually, my research has drawn from cultural studies, history, linguistics, literary theory, philosophy, sociology and translation studies. In recent years, the research projects I have been involved in have addressed the following areas: (1) languages, multilinguality and translation in organisations; (2) organisational diversity and inclusion, with a focus on gender and linguistic inclusion; (3) global professional mobility and careers; (4) critical management education; (5) ethics, politics and aesthetics of leadership. I am actively involved in editorial work and currently serve as the Co-Editor-in-Chief of Management Learning. I am committed to promoting equality, diversity and and inclusion in universities and in particular in business schools. Since July 2020, I have been the Vice Chair of the British Academy of Management for Equality, Diversity and Inclusivity. My teaching and supervision expertise covers a range of areas associated with management, organisation studies, international business and international management.
Teaching and supervision
Previous supervision Alison Margaret Clarke
Thesis title:
Treading the (Corporate) Board: A Critical Analysis of Organisational Diversity Discourse
Degree subject:
Management Studies
Degree type:
Doctor of Philosophy
Awarded date:
23/7/2020 Jan Wilcox
Thesis title:
The Incredibles: Investigating What It Is Like to be a Portfolio Worker.
Degree subject:
Management Studies
Degree type:
Doctor of Philosophy
Awarded date:
3/7/2019 Saranzaya Manalsuren
Thesis title:
An Ethnographic Investigation Into Mongolian Management in the Context of Cultural and Institutional Changes
Degree subject:
Management Studies
Degree type:
Doctor of Philosophy
Awarded date:
23/6/2017
Publications
Journal articles (59)
Śliwa, M. and Marsh, D., (2022). Making a difference through atmospheres: The Orange Alternative, laughter and the possibilities of affective resistance. Organization Studies. 43 (4), 477-496
Bloom, P. and Śliwa, M., (2022). Hacking work: Critically examining the implications of the new discourse and practices of hacking for work intensification and organisational control. Human Relations. 75 (5), 795-816
Kerr, R., Robinson, S. and Śliwa, M., (2022). Organising populism: From symbolic power to symbolic violence. Human Relations, 001872672211291-001872672211291
Śliwa, M., Gordon, L., Mason, K. and Beech, N., (2022). "That's bang out of order, mate!": Gendered and racialized micro‐practices of disadvantage and privilege in UK business schools. Gender, Work & Organization
Sliwa, M., Kerr, R. and Robinson, S., (2021). The implications of the political situation in the UK for firms: A Bourdieusian perspective. British Journal of Management. 32 (2), 363-368
Adamson, M., Kelan, E., Lewis, P., Śliwa, M. and Rumens, N., (2021). Introduction: Critically interrogating inclusion in organisations. Organization. 28 (2), 135050842097330-135050842097330
Michalski, M., Śliwa, M. and Manalsuren, S., (2021). Context-specific understandings of uncertainty: a focus on people management practices in Mongolia. International Journal of Human Resource Management. 32 (17), 3600-3626
Bridgman, T. and Śliwa, M., (2021). Management Learning in a time of crisis and opportunity. Management Learning. 52 (1), 3-5
Cumming, DJ., Girardone, C. and Sliwa, M., (2021). Corporate Governance in Extreme Institutional Environments. British Journal of Management. 32 (4), 919-946
Michalski, MP. and Śliwa, M., (2021). 'If you use the right Arabic…': Responses to special language standardization within the BBC Arabic Service's linguascape. Journal of World Business. 56 (5), 101198-101198
Kerr, R. and Śliwa, M., (2020). When the political becomes (painfully) personal: Org-studying the consequences of Brexit. Organization. 27 (3), 494-505
Case, P. and Śliwa, M., (2020). Leadership learning, power and practice in Laos: A leadership-as-practice perspective. Management Learning. 51 (5), 537-558
Ciuk, S., James, P. and Śliwa, M., (2019). Micropolitical Dynamics of Interlingual Translation Processes in an MNC Subsidiary. British Journal of Management. 30 (4), 926-942
Jeanes, E., Loacker, B. and Sliwa, M., (2019). Complexities, challenges and implications of collaborative work within a regime of performance measurement: the case of management and organisation studies. Studies in Higher Education. 44 (9), 1539-1553
Śliwa, M., Villesèche, F. and Muhr, SL., (2018). From radical black feminism to postfeminist hashtags: Re-claiming intersectionality. Ephemera : Theory and Politics in Organization. 18 (1), 1-16
Loacker, B. and Sliwa, M., (2018). Beyond bureaucracy and entrepreneurialism: Examining the multiple discursive codes informing the work, careers and subjectivities of management graduates. Culture and Organization. 24 (5), 426-450
Jeanes, E., Loacker, B. and Sliwa, M., (2018). Revisiting struggles over gender inequalities: An account of three academics. Management (France). 21 (3), 1100-1102
Sliwa, M., Butler, N. and Delaney, H., (2017). The labour of academia. Ephemera: theory and politics in organization. 17 (3), 467-480
Kellard, NM. and Sliwa, M., (2016). Business and Management impact assessment in REF2014: Analysis and reflection. British Journal of Management. 27 (4), 693-711
Adamson, M., Kelan, E., Lewis, P., Rumens, N. and Sliwa, M., (2016). The quality of equality: thinking differently about gender inclusion in organizations. Human Resource Management International Digest. 24 (7), 8-11
Loacker, B. and Sliwa, M., (2016). 'Moving to stay in the same place? Academics and theatrical artists as exemplars of the 'mobile middle. Organization. 23 (5), 657-679
Santamaria-Alvarez, SM. and Śliwa, M., (2016). Transnational entrepreneurship in emerging markets: The Colombian Case. Journal of Enterprising Communities: People and Places in the Global Economy. 10 (2), 203-223
Johansson, M. and Sliwa, M., (2016). "It is English and there is no Alternative": Intersectionality, Language and Social/Organizational Differentiation of Polish Migrants in the UK. Gender, Work & Organization. 23 (3), 296-309
Sliwa, M., Jeanes, E., Loacker, B. and Weiskopf, R., (2015). Mobilities in contemporary worlds of work and organizing. Ephemera : Theory and Politics in Organization. 15 (4), 705-723
Grandy, G. and Sliwa, M., (2015). Contemplative Leadership: The Possibilities for the Ethics of Leadership Theory and Practice. Journal of Business Ethics. 143 (3), 423-440
Santamaria Alvarez, SM. and Sliwa, M., (2015). Transnational activities of Colombians in the US. Critical Perspectives on International Business. 12 (2), 140-166
Sliwa, M. and Johansson, M., (2015). Playing in the academic field: Non-native English-speaking academics in UK business schools. Culture and Organization. 21 (1), 78-95
Śliwa, M., Meier Sørensen, B. and Cairns, G., (2015). 'You have to choose a novel': The biopolitics of critical management education. Management Learning. 46 (3), 243-259
Sliwa, M. and Johansson, M., (2014). How non-native English-speaking staff are evaluated in linguistically diverse organizations: A sociolinguistic perspective. Journal of International Business Studies. 45 (9), 1133-1151
Johansson, M. and Sliwa, M., (2014). Gender, Foreignness and Academia: An Intersectional Analysis of the Experiences of Foreign Women Academics in UK Business Schools. Gender, Work & Organization. 21 (1), 18-36
Sliwa, M. and Johansson, M., (2013). The discourse of meritocracy contested/reproduced: Foreign women academics in UK business schools. Organization. 21 (6), 821-843
Sliwa, M., (2013). Learning to listen: An organizational researcher's reflections on 'doing oral history'. Management and Organizational History. 8 (2), 185-196
Gibbon, J. and Sliwa, M., (2012). Critical perspectives on Fair Trade: an introduction.. Critical Perspectives on International Business. 8 (4), 272-276
Śliwa, M. and Riach, K., (2012). Making Scents of Transition: Smellscapes and the Everyday in 'Old' and 'New' Urban Poland. Urban Studies. 49 (7), 23-41
Sliwa, M., Spoelstra, S., Sorensen, BM. and Land, C., (2012). Profaning the sacred in leadership studies: a reading of Murakami's A Wild Sheep Chase. Organization. 20 (6), 860-880
Sliwa, M. and Riach, K., (2011). Making Scents of Transition: Smellscapes and the Everyday in 'Old' and 'New' Urban Poland. Urban Studies. 49 (1), 23-41
Sliwa, M. and Taylor, B., (2011). Everything comes down to money??: Migration and working life trajectories in a (post)socialist context. Management and Organisational History. 6 (4), 347-366
Sliwa, M. and O'Kane, J., (2011). Service quality measurement: appointment systems in UK GP practices. International Journal of Health Care Quality Assurance. 24 (6), 441-452
Taylor, B. and Sliwa, M., (2011). Polish Migration: Moving Beyond the Iron Curtain. History Workshop Journal. 71 (1), 128-146
Butler, N., Olaison, L., Sliwa, M., S�rensen, BM. and Spoelstra, S., (2011). Work, play and boredom. ephemera theory & politics in organization. 11 (4), 329-335
Cairns, G., Sliwa, M. and Wright, G., (2010). Problematizing international business futures through a ?critical scenario method?. Futures. 42 (9), 971-979
Sliwa, M., (2010). Catching up with civilisation?: Reflections on language spread in Poland. Journal of Organizational Change Management. 23 (6), 689-709
Sliwa, M., (2010). This is not the same city:narratives of postsocialist spatial change. Journal of Organizational Change Management. 22 (6), 650-667
Land, C. and Sliwa, M., (2009). The novel and organization: introduction from the Editors. Journal of Organizational Change Management. 22 (4), 349-356
Sliwa, M. and Cairns, G., (2009). Towards a Critical Pedagogy of International Business: The Application of Phronesis. Management Learning. 40 (3), 227-240
Butler, N., Land, C. and Sliwa, M., (2009). Throwing shoes.... ephemera theory & politics in organization. 9 (3), 195-200
Land, C. and Sliwa, M., (2009). The novel and organization: introduction from the Editors. Journal of Organizational Change Management. 22 (4), 349-356
Land, C., Sliwa, M. and Butler, N., (2009). Editorial: Throwing Shoes. ephemera theory & politics in organization. 9 (3), 195-200
Śliwa, M., (2008). Understanding social change through post-colonial theory: Reflections on linguistic imperialism and language spread in Poland. Critical Perspectives on International Business. 4 (2-3), 228-241
Sliwa, M., (2008). Understanding social change through post-colonial theory: Reflections on linguistic imperialism and language spread in Poland. Critical Perspectives on International Business. 4 (2/3), 228-241
Belova, O., King, I. and Sliwa, M., (2008). Introduction: Polyphony and Organization Studies. Mikhail Bakhtin and beyond. Organization Studies. 29 (4), 493-500
Sliwa, M. and Wilcox, M., (2008). Philosophical thought and the origins of quality management: Uncovering conceptual underpinnings of W.A. Shewhart's ideas on quality. Culture and Organization. 14 (1), 97-106
Sliwa, M., (2008). Mapping and measuring service quality: The implications of Henri Bergson?s philosophy. Philosophy of Management. 6 (3), 114-134
Sliwa, M., Spicer, A. and Svensson, P., (2007). Writing in the margins is being elsewhere. Always.. Ephemera : Theory and Politics in Organization. 7 (4), 499-504
Śliwa, M., (2007). Globalization, inequalities and the "Polanyi problem". Critical perspectives on international business. 3 (2), 111-135
Sliwa, M. and Cairns, G., (2007). The novel as a vehicle for organizational inquiry: Engaging with the complexity of social and organizational commitment.. Ephemera : Theory and Politics in Organization. 7 (2), 309-17
Sliwa, M. and Cairns, G., (2007). Exploring Narratives and Antenarratives of Graffiti Artists: Beyond Dichotomies of Commitment and Detachment. Culture and Organization. 13 (1), 73-82
Śliwa, M., (2007). Is Poland A Country of Roman Catholic Work Ethics?. Journal of Management, Spirituality & Religion. 4 (4), 486-504
Sliwa, M. and Grandy, G., (2006). Real or hyper‐real?. Critical perspectives on international business. 2 (1), 8-24
Books (3)
Boncori, I. and Loughran, T., (2020). Health and Wellbeing - The University of Essex Reader. Editoriale Scientifica. 978-88-9391-663-9
Kostera, M. and Sliwa, M., (2012). Zarządzanie w XXI Wieku: Jakość, Twórczość, Kultura.. Wolters Kluwer. 978-83-264-4128-8
Cairns, G. and Sliwa, M., (2008). Very Short, Fairly Interesting and Reasonably Cheap Book about International Business. Sage. 1473981018. 9781412947626
Book chapters (26)
Śliwa, M., (2020). What the practice of yoga can do for academic practice: personal reflections. In: Health and Wellbeing. The University of Essex Reader. Editors: Boncori, I. and Loughran, T., . Editoriale Scientifica. 23- 40. 8893916630. 9788893916639
Sliwa, M. and Johansson, M., (2020). The Influence of Language on Self-Initiated Expatriate Experience. In: Self-Initiated Expatriates in Context: Recognizing Space, Time, and Institutions. Editors: Andresen, M., Brewster, C. and Suutari, V., . Routledge. 72- 87. 9780429352690
Sliwa, MA., (2018). Aesthetics: Working with the senses. In: The SAGE Handbook of Qualitative Business and Management Research Methods. Editors: Cassell, C., Grandy, G. and Cunliffe, A., . Sage. 347- 371. 9781526429278
Sliwa, M., (2018). Postface. In: Race, ethnicity and inclusion. The University of Essex Reader. Editors: Boncori, I., . Editoriale Scientifica
Manalsuren, S., Michalski, M. and Sliwa, M., (2018). Mongolian management: local practitioners' perspective in the face of economic, political and socio-cultural changes. In: Comparative Capitalism and the Transitional Periphery Firm Centred Perspectives. Editors: Demirbag, M. and Wood, G., . Edward Elgar. 58- 94. 978-1786430885
Sliwa, MA. and Sørensen, BM., (2016). Classroom Diversity, Infinite Potential and the Bildung of Debt. In: The Routledge Companion to Reinventing Management Education. Editors: Steyaert, C., Beyes, T. and Parker, M., . Routledge. 482- 496. 0415727375. 9780415727372
Sliwa, MA., (2016). Organizacja w środowisku międzynarodowym. Zarys teoretyczno-instytucjonalny.. In: Nowe kierunki w organizacji i zarządzaniu. Organizacje, konteksty, procesy zarządzania.. Editors: Glinka, B. and Kostera, M., . 29- 45. 978-83-8092-098-9
Jeanes, E., Loacker, B. and Sliwa, M., (2014). Researcher Collaboration: Learning from Experience. In: Critical Management Research: Reflections from the Field. Editors: Jeanes, E. and Huzzard, T., . Sage Publications Ltd. 41- 60. 9781446257432
Sliwa, MA., (2014). Magiczna rzeczywistość organizacyjna w polskiej/brytyjskiej budowlance.. In: O przedsiębiorczości. Historie niezwykłe. Studia przypadku z przedsiębiorczości humanistycznej.. Editors: Kostera, M., . Difin. 9788379304653
Sliwa, MA., (2012). Kwestie praktyczne zarządzania w kontekście wielonarodowym. Perspektywa firmy i jej interesariuszy.. In: Nowe kierunki w organizacji i zarządzaniu. Organizacje, konteksty, procesy zarządzania.. Editors: Glinka, B. and Kostera, M., . Wolters-Kluwer. 240- 255. 9788326407611
Land, C., Sliwa, M. and Spoelstra, S., (2012). A Wild Sheep Chase: Haruki Murakami. In: Fictional Leaders: Heroes, Villains and Absent Friends. Editors: Gosling, J. and Villiers, P., . Palgrave Macmillan. 139- 155. 9781137272744
Sliwa, M., (2011). Stratedzy i strategie polskich instytucji kultury: Podsumowanie. In: Strategie dla kultury. Kultura dla rozwoju. Zarządzanie strategiczne instytucją kultury. Małopolski Instytut Kultury. 208- 212. 978-83-61406-44-0
Sliwa, M., (2011). Zarządzanie strategiczne organizacją. In: Strategie dla kultury. Kultura dla rozwoju. Zarządzanie strategiczne instytucją kultury.. Małopolski Instytut Kultury. 10- 25. 978-83-61406-44-0
Kostera, M. and Sliwa, M., (2011). Nowe tendencje w badaniach miedzykulturowych i badaniach kultury. In: Zarz?dzanie mi?dzykulturowe. Editors: Jelonek, A. and Glinka, B., . Wydawnictwo Uniwersytetu Jagiellonskiego. 9788323330554
Sliwa, M. and Cairns, G., (2010). Developing a new ethics of international business: Possibilities and role of educators. In: Ethics and Organizational Practice - Questioning the Moral Foundations of Management. Editors: Muhr, SL., S�rensen, BM. and Vallentin, S., . Edward Elgar. 17- 35. 9781848441682
Sliwa, M. and Cairns, G., (2008). International business and critical ethics. In: Critical Theory Ethics for Business and Public Administration. IAP. 229- 258. 160752841X. 9781607528418
Cairns, G. and Sliwa, M., (2008). The implications of Aristotle's phronesis for organizational inquiry. In: The SAGE Handbook of New Approaches in Management and Organization. Editors: Barry, D. and Hansen, H., . Sage. 318- 331. 9781412912181
Sliwa, M., (2008). Organizacja w środowisku międzynarodowym: Zarys teoretyczno-instytucjonalny. In: Nowe kierunki w zarządzaniu podręcznik akademicki. Editors: Kostera, M., . Wydawnictwa Akademickie i Profesjonalne. 33- 51. 8360807663. 9788360807668
Sliwa, M., (2008). Kwestie praktyczne zarządzania w kontekście wielonarodowym: Perspektywa firmy i jej interesariuszy. In: Nowe kierunki w zarządzaniu podręcznik akademicki. Editors: Kostera, M., . Wydawnictwa Akademickie i Profesjonalne. 373- 391. 8360807663. 9788360807668
Sliwa, M. and Cairns, G., (2008). International Business. In: International Encyclopedia of Organization Studies. Editors: Clegg, S. and Bailey, J., . SAGE. 701- 704. 1412915155. 9781412915151
Sliwa, M., (2008). Globalization and social change: The Polish experience. In: Organizations, Markets and Imperial Formations - Towards an Anthropology of Globalization. Editors: Banerjee, SB., Chio, VCM. and Mir, R., . Edward Elgar. 198- 218. 9781848443174
Sliwa, M., (2004). The Policy of Tony Blair's government towards Higher Education in the context of traditional Labour values. In: Polska lewica w XX wieku. Historia, ludzie, idee.. Wydawnictwo Naukowe Akademii Pedagogicznej. 442- 451
Sliwa, M. and Stewart-David, D., (2002). Does currency fluctuation cause companies to move?. In: Monetary Unit Stability in Holistic Approach. Wyższa Szkoła Przedsiębiorczości i Zarządzania. 126- 148. 8386846739. 978-8386846733
Sliwa, M. and Stewart-David, D., (2001). Skrócenie czasu oczekiwania a jakość usług w sektorze publicznym. In: Rozwój kadr administracji publicznej. Editors: Kudrycka, B., . Wyższa Szkoła Administracji Publicznej. 201- 216. 838846311X. 9788388463112
Sliwa, M. and Dobija, M., (2001). Money as in Intellectual Venture. In: Knowledge Café for Intellectual Product and Intellectual Capital. Editors: Kwiatkowski, S. and Stowe, C., . Wydawnictwo WSPiZ. 131- 185
Sliwa, M. and Stewart-David, D., (2001). Jak efektywnie wykorzystać czas pracowników?. In: Rozwój kadr administracji publicznej. Editors: Kudrycka, B., . Wyższa Szkoła Administracji Publicznej. 126- 148. 838846311X. 9788388463112
Grants and funding
2016
Exploring Gendered Inclusion in Contemporary Organisations
Economic & Social Research Council
Contact
Location:
Colchester Campus
Academic support hours:
Tuesday 26 Jan, 2 Feb, 16 Feb, 23 Feb, 2 Mar, 16 Mar: 9.00-10.00 Tuesday 9 Feb, 9 Mar, 30 Mar: 10.00-11.00am