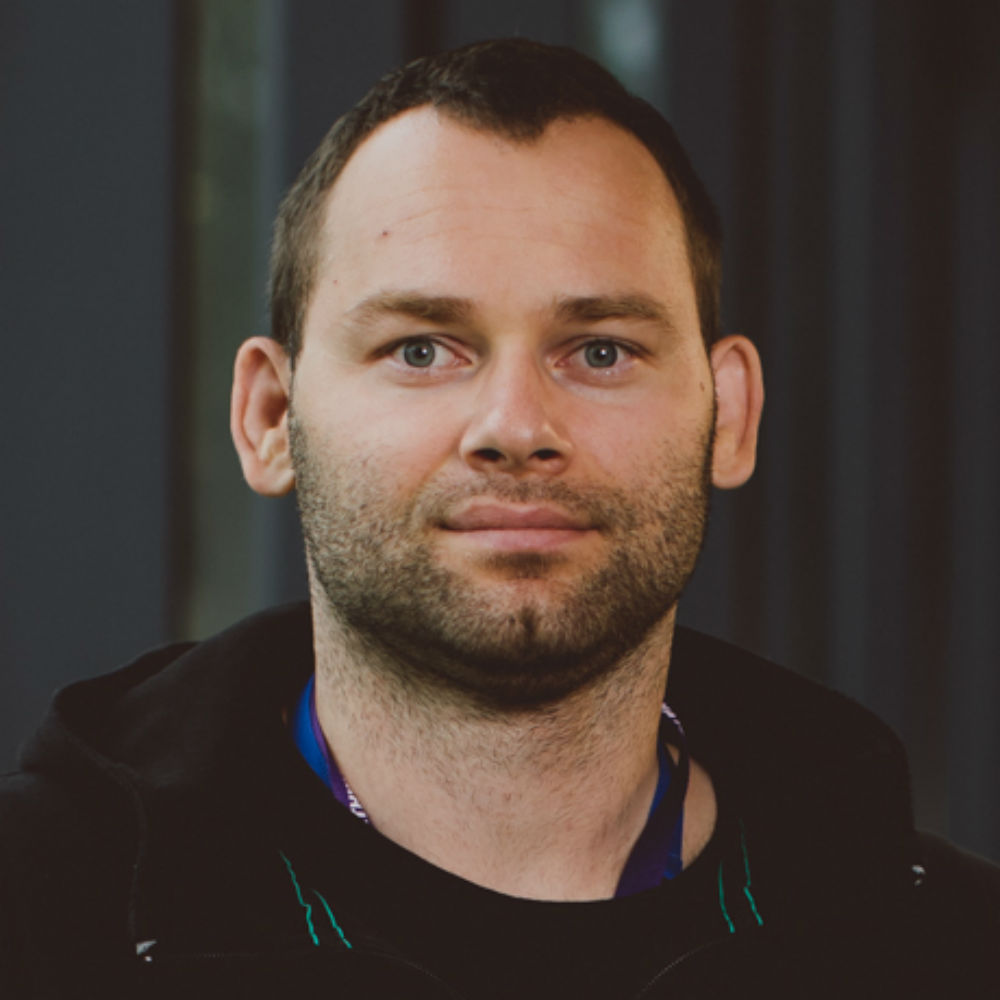 Profile
Biography
Dr Jožef Šimenko is a Lecturer in the Essex Pathways Department at the University of Essex. He is a module leader for the Introduction to Anatomy and Physiology module. He joined the Pathways department in August 2019. Jozef holds a doctoral degree in Kinesiology from the Faculty of Sport, University of Ljubljana. He has been working as a Lecturer at the University of Greenwich, the Richmond upon Thames College and the Faculty of Sport, University of Ljubljana. He also worked as an associate expert at the Sports Institute, Univesity of Ljubljana, where he was screening elite athletes, led strength and conditioning training and rehabilitation of elite athletes. In his research, Jozef focuses on combat sports and martial arts with particular emphasis on judo. He is also interested in the research on special forces, such as military and police personnel, isokinetic, soccer, 3D body scanning, functional and morphological asymmetries, and rehabilitation. In 2016, he was awarded the Young Researcher Award at the IMACSSS conference in Portugal. He had been invited to give keynote presentations at several conferences, including the 2019 European Judo Union Scientific Conference in Poreč, Croatia, and the 2018 Croatian NSCA conference. Dr Simenko holds several coaching qualifications – judo coaching license, the UEFA A coaching license, youth basketball coaching license, youth volleyball coaching license, the TRX suspension trainer license, ski instructor license, to name a few. He also holds the black belt II DAN degree by BJA in judo. As an athlete, Jozef has been categorized athlete of the Slovenian Olympic Committee and a part of Slovenian Junior National Judo team where he competed in international competitions. He concluded his competing career and became a coach to elite judo athletes that have won Grand Prix and World Championship medals. He was also a National coach of Slovenian University Team at the 2015 World University Games in Gwangju, South Korea and in 2016 European University Games in Zagreb, Croatia. He also served as the president of Slovenian Judo Union Coaching Commission where he was in charge of the education of new and existing judo coaches.
Qualifications
PhD Kinesiology University of Ljubljana, (2018)

BSc - Physical Education (Specialisation: Sports Coaching) University of Ljubljana, (2011)
Appointments
University of Essex
Lecturer, Essex Pathways Department, University of Essex (8/2019 - present)
Other academic
Visiting Assistant Professor, Faculty of Sport, University of Ljubljana (14/9/2021 - present)

HPL, University of Greenwich (1/9/2018 - 1/7/2019)

Lecturer, Sports, Richmond upon Thames College (1/2/2019 - 1/7/2019)

Lecturer, University of Ljubljana, Faculty of Sport & Institute of Sport (1/1/2016 - 1/8/2018)

Researcher, Slovenian Olympic Committee (1/1/2014 - 1/1/2015)

Associate Expert, University of Ljubljana, Faculty of Sport & Institute of Sport (1/1/2013 - 1/1/2016)
Research and professional activities
Research interests
Combat Sports and Martial Arts
Key words: Judo
Isokinetics
Key words: testing
3D Body Scanning
Key words: scanning
Functional and Morphological Asymmetries
Rehabilitation
Key words: ACL
Conferences and presentations
The benefits of Functional Movement Screen in judo
8th IMACSSS Conference scientific congress on martial arts and combat sports, Viseu, Portugal, 11/10/2019
Qualitative and quantitative methods in the study of martial arts and combat sports: a panel based on personal experiences
8th IMACSSS CONFERENCE 2019 SCIENTIFIC CONGRESS ON MARTIAL ARTS AND COMBAT SPORTS, 11/10/2019
Is bilateral throw execution essential for a competition success?
Keynote presentation, 6th EUROPEAN JUDO SCIENCE & RESEARCH SYMPOSIUM & 5th SCIENTIFIC AND PROFESSIONAL CONFERENCE - "APPLICABLE RESEARCH IN JUDO", Poreč, Croatia, 12/6/2019
The use of isokinetics in ACL rehabilitation in judo: A case study
4th World Scientific Congress of Combat Sports and Martial Arts and 7th IMACSS International Conference, Rzeszów, Poland, 18/10/2018
Correlating movement asymmetry with competition performance and competition volume in youth male judokas
5th European Science of Judo Research Symposium & 4th Scientific and professional conference on Judo: Applicable research in judo, European Judo Union, Croatian Judo Union, Zagreb, Croatia, 12/6/2018
Use of isokinetics method for training and rehabilitation of athletes
Keynote presentation, 16th International Scientific Conference Physical Conditioning of Athletes, Croatian Physical Conditioning Coaches Association, University of Zagreb, National Strength and Conditioning Association, Zagreb, Croatia, 23/2/2018
Teaching and supervision
Current teaching responsibilities
Introduction to Anatomy and Physiology (IA177)

Professional Skills and Development 1 (SE101)
Publications
Journal articles (28)
Vodičar, M., Kovčan, B., Pori, P., Vodičar, J., Šimenko, J., Karpljuk, D., Marković, G. and Hadžić, V., (2022). Regular strength training and baseline fitness in overweight infantry members of Slovenian Armed Forces. BMJ Military Health. 168 (2), 141-145
Šimenko, J. and Hadžić, V., (2022). Bilateral Throw Execution in Young Judokas for a Maximum All Year Round Result. International Journal of Sports Physiology and Performance. 17 (5), 1-6
Šimenko, J., Karpljuk, D. and Hadžić, V., (2022). Monitoring of Eccentric Hamstring Strength and Eccentric Derived Strength Ratios in Judokas from a Single Weight Category. International Journal of Environmental Research and Public Health. 19 (1), 604-604
Blach, W., Smolders, P., Simenko, J. and Mackala, K., (2022). Diagnostics of tissue involved injury occurrence of top-level judokas during the competition: suggestion for prevention. PeerJ. 10, e13074-e13074
Ceylan, B., Aydos, L. and Šimenko, J., (2022). Effect of Rapid Weight Loss on Hydration Status and Performance in Elite Judo Athletes. Biology. 11 (4), 500-500
Pajek, M., Sember, V., Čuk, I., Šimenko, J. and Pajek, J., (2021). Comparison of Body Composition Monitor and InBody 720 Bioimpedance Devices for Body Composition Estimation in Hemodialysis Patients and Healthy Controls. Symmetry. 13 (1), 150-150
Pori, P., Kovčan, B., Vodičar, J., Dervišević, E., Karpljuk, D., Hadžić, V. and Šimenko, J., (2021). Predictive Validity of the Single Leg Hamstring Bridge Test in Military Settings. Applied Sciences. 11 (4), 1822-1822
Mahnič, N., Rauter, S., Hadžić, V. and Šimenko, J., (2021). The Single Leg Bridge Test (SLBT) as a field test to measure hamstring strength in young footballers. Science and Sports. 36 (5), 417.e1-417.e7
Kozinc, Ž., Šarabon, N., Kovčan, B., Simenko, J., Pori, P., Vodičar, J. and Hadzic, V., (2021). Effects of 12-week full body resistance exercise on vertical jumping with and without military equipment in Slovenian Armed Forces. BMJ Military Health, bmjmilitary-2021-001899-2021
Rauter, S. and Simenko, J., (2021). Morphological Asymmetries Profile and the Difference between Low- and High-Performing Road Cyclists Using 3D Scanning. Biology. 10 (11), 1199-1199
Mackala, K., Rauter, S., Simenko, J., Kreft, R., Stodolka, J., Krizaj, J., Coh, M. and Vodicar, J., (2020). The Effect of Height on Drop Jumps in Relation to Somatic Parameters and Landing Kinetics. International Journal of Environmental Research and Public Health. 17 (16), 5886-5886
Pečnikar Oblak, V., Karpljuk, D., Vodičar, J. and Simenko, J., (2020). Inclusion of people with intellectual disabilities in judo: a systematic review of literature. Archives of Budo. 16, 245-260
Kovčan, B., Vodičar, J., Šimenko, J., Videmšek, M., Pori, P. and Vedran, H., (2019). Retrospective and Cross-sectional Analysis of Physical Training-Related Musculoskeletal Injuries in Slovenian Armed Forces. Military Medicine. 184 (1-2), e195-e199
Križaj, J., Rauter, S., Vodičar, J., Hadžić, V. and Šimenko, J., (2019). Predictors of vertical jumping capacity in soccer players. Isokinetics and Exercise Science. 27 (1), 9-14
Šimenko, J., Kovčan, B., Pori, P., Vodičar, J., Vodičar, M. and Hadžić, V., (2019). The Relationship Between Army Physical Fitness and Functional Capacities in Infantry Members of the Slovenian Armed Forces. Journal of Strength and Conditioning Research. 35 (12), 1-1
Mackala, K., Witkowski, K., Vodičar, J., Šimenko, J. and Stodółka, J., (2019). Acute effects of speed-jumping intervention training on selected motor ability determinants: Judo vs. soccer. Archives of Budo. 15, 311-320
Čoh, M., Vodičar, J., Žvan, M., Šimenko, J., Stodolka, J., Rauter, S. and Maćkala, K., (2018). Are Change-of-Direction Speed and Reactive Agility Independent Skills Even When Using the Same Movement Pattern?. Journal of Strength and Conditioning Research. 32 (7), 1929-1936
Simenko, J., (2018). Somatotype Profile of a Special Police Unit. International Journal of Morphology. 36 (4), 1225-1228
Rauter, S., Coh, M., Vodicar, J., Zvan, M., Krizaj, J., Simenko, J., Szmajda, L. and Mackala, K., (2018). Analysis of reactive agility and change-of-direction speed between soccer players and physical education students. Human Movement. 2018 (2), 68-74
Rauter, S., Vodicar, J. and Simenko, J., (2017). Body Asymmetries in Young Male Road Cyclists. International Journal of Morphology. 35 (3), 907-912
Simenko, J., Ipavec, M., Vodicar, J. and Rauter, S., (2017). Body symmetry/asymmetry in youth judokas in the under 73 kg category. Ido Movement for Culture. 17 (2), 51-55
Kambič, T., Sraka Vuković, R., Vuković, L. and Simenko, J., (2017). Impact of one year judo training on body symmetries in youth judokas. Archives of Budo Science of Martial Arts and Extreme Sports. 13 (1), 9-16
Simenko, J., Karpljuk, D. and Vodičar, J., (2017). Body symmetries of youth u-14 judokas in under 50kg categories. Homosporticus. 19 (1), 13-16
Simenko, J. and Cuk, I., (2016). Reliability and Validity of NX-16 3D Body Scanner. International Journal of Morphology. 34 (4), 1506-1514
Šimenko, J., (2016). Status of body symmetries of youth judokas in -73kg category. Revista de Artes Marciales Asiáticas. 11 (2s), 58-58
Simenko, J., Hadžić, V., Milić, R., Zorec, B., Škof, B., Žvan, M., Vodičar, J. and Čoh, M., (2016). GENERAL AND SPECIFIC PHYSICAL ABILITIES OF THE MEMBERS OF SPECIAL POLICE UNIT. Facta Universitatis Series : Physical Education and Sport. 14 (1), 83-98
Simenko, J. and Karpljuk, D., (2016). Can special judo fitness test be used to detect asymmetries in movement patterns?. Homo Sporticus. 18 (1), 14-17
Simenko, J., Čoh, M., Škof, B., Zorec, B. and Milić, R., (2014). Comparison of some morphological and physiological characteristics of Slovenian Police Special Unit and American Special Forces S.W.A.T.. Journal of Criminal Justice and Security. 16 (3), 312-320
Book chapters (1)
Čoh, M., Maćkała, K., Vodičar, J., Žvan, M., Simenko, J., Kreft, R. and Rauter, S., (2019). The relationships between the selected pre-planned and non-planned agility testing scenarios. In: Biodynamic analysis of sprint, jumps and agility. Editors: Čoh, M. and Maćkała, K., . Institute of Kinesiology, Faculty of Sport
Conferences (7)
Simenko, J., The benefits of Functional Movement Screen in judo
Simenko, J., Green, T., Cynarski, W., Skowron-Markowska, S., Gutiérrez-García, C. and Figueiredo, A., Qualitative and quantitative methods in the study of martial arts and combat sports: a panel based on personal experiences
Bušić, A., Bušić, J., Coleman, J. and Šimenko, J., (2020). Comparison of Manual Anthropometry and a Mobile Digital Anthropometric System
Rauter, S., Mackala, K., Vodicar, J., Zvan, M., Simenko, J. and Coh, M., (2017). Comparison of young soccer players and physical education students among the selected pre-planned and non-planned agility test
Simenko, J., Rauter, S. and Hadžić, V., (2016). Under 73 kg category isokinetic quadriceps and hamstring strength profile of youth judokas
Simenko, J., (2015). Usage of 3D body scanning technology in judo
Simenko, J. and Vodičar, J., (2014). Evaluation of body symmetries in judo