People
Professor Steven Peers
Professor
Essex Law School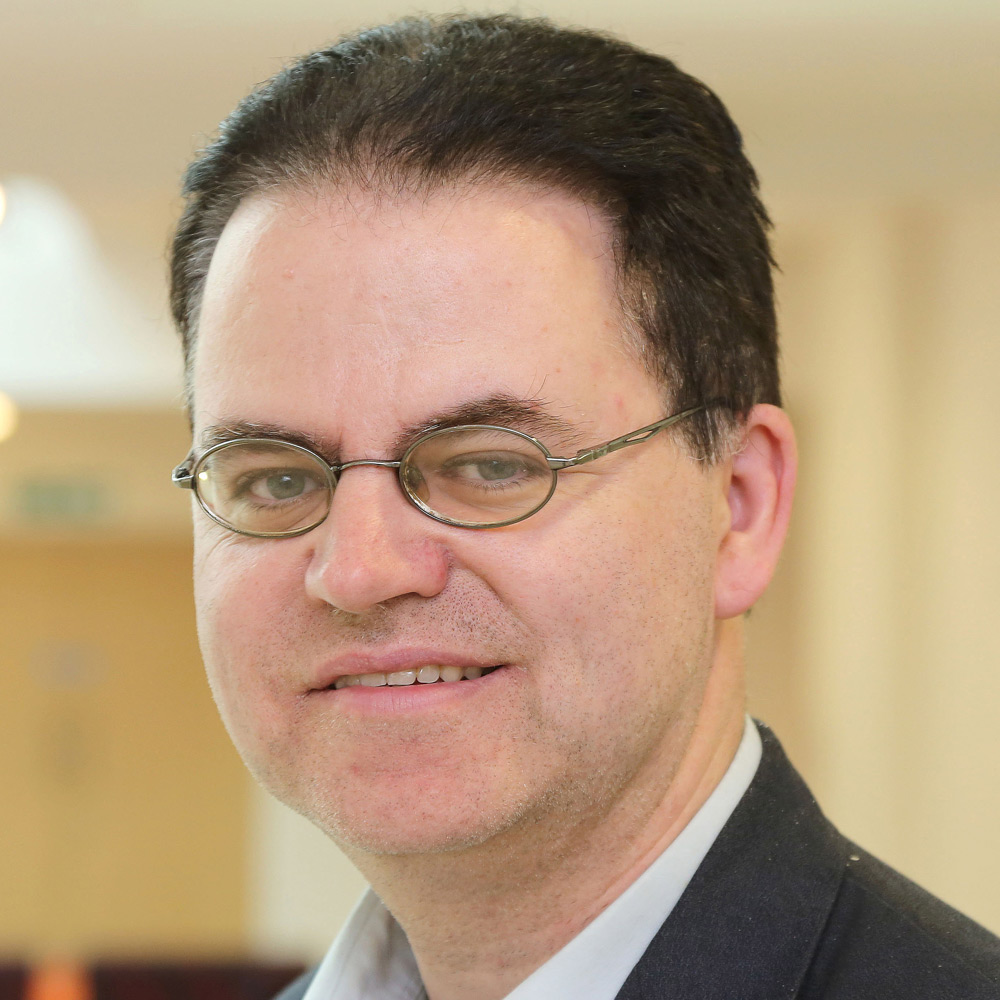 Email

speers@essex.ac.uk

Telephone

+44 (0) 1206 873719

Location

5S.6.8, Colchester Campus

Academic support hours

Mondays 12:00 - 13:00
Profile
Biography
Steve Peers received a B.A. (Hons.) in history from McMaster University (Canada) in 1988, an LL.B. from the University of Western Ontario (Canada) in 1991, an LL.M. in EU Law from the London School of Economics in 1993, and a Ph.D from the University of Essex in 2001. His research interests include EU Constitutional and Administrative, Justice and Home Affairs, External Relations, Human Rights, Internal Market and Social Law. He has written over fifty articles on many aspects of EU law in journals including the Common Market Law Review, European Law Review, International and Comparative Law Quarterly, Yearbook of European Law and the Cambridge Yearbook of European Legal Studies, as well as many chapters in books. He has worked as a consultant for the European Parliament, the European Commission, the Foreign and Commonwealth Office, the House of Lords Select Committee on the European Union and the Council of Europe, and contributed to the work of NGOs such as Amnesty International, Justice, Statewatch, ILGA-Europeand the Immigration Law Practitioners Association (ILPA). Steve Peer's Google Scholar profile Steve Peer's Linkedin profile He has given oral and written testimony to the House of Lords and House of Commons EU Select Committees on numerous occasions and has been a consultant for the Council of Europe, the European Parliament and the European Commission. He has also been a consultant for or contributor to the work of a number of human rights NGOs, including Amnesty International, Statewatch, Justice, Redress and the Immigration Law Practitioners' Association.
Research and professional activities
Research interests
European Union Law constitutional and administrative law, including human rights justice and home affairs law external relations law employment law internal market law, particularly the free movement of EU citizens
International Human Rights Law
Public International Trade Law
Data Protection Law
Current research
The Legitimacy and Effectiveness of EU Law (for Cambridge University Press)
The Unravelling of EU Law: Differentiation in the EU Legal Order (for Hart/Bloomsbury)
Teaching and supervision
Current teaching responsibilities
Law of the European Union (LW302)

Final Year Research Project (LW304)

Introduction to the Law of the European Union (LW430)

Regional Human Rights Systems (LW515)

Current Issues in Legal Research (LW306)
Previous supervision Mariam Adebola Akinbade
Thesis title:
Towards a Reformed Governance in Nigeria: A Critique of the Shortcomings of the Current Corporate Governance Regime and Proposals for its Reform, Drawing From the UK and the US Corporate Governance Models and the Oecd Principles.
Degree subject:
Law
Degree type:
Doctor of Philosophy
Awarded date:
9/11/2020 Niko Tatulashvili
Thesis title:
Freedom of Association and Trade Union Rights in Europe, Comparative Analysis of the Ecj and Ecthr Case Law
Degree subject:
Law
Degree type:
Doctor of Philosophy
Awarded date:
24/6/2016 Naif Nashi K Alotaibi
Thesis title:
The Wto's Dispute Settlement Body and its Impact on Developing Countries: Problems and Possible Solutions
Degree subject:
Law
Degree type:
Doctor of Philosophy
Awarded date:
21/3/2016
Publications
Journal articles (96)
Peers, S., (2016). Migration, Internal Security and the UK's EU Membership. The Political Quarterly. 87 (2), 247-253
Hervey, T. and Peers, S., (2016). Brexit and health services. Clinical Medicine. 16 (2), 101-102
Peers, S., (2016). EU Justice and Home Affairs Law: EU Immigration and Asylum Law
Peers, S., (2015). BENEFITS FOR EU CITIZENS: A U-TURN BY THE COURT OF JUSTICE?. The Cambridge Law Journal. 74 (2), 195-198
Peers, S., (2015). Benefits for EU citizens: A U-turn by the Court of Justice?. The Cambridge Law Journal. 74 (02), 195-198
Peers, S., (2015). Irregular Migrants: Can Humane Treatment be Balanced against Efficient Removal?. European Journal of Migration and Law. 17 (4), 289-304
Peers, S., (2014). Reconciling the Dublin system with European fundamental rights and the Charter. ERA Forum. 15 (4), 485-494
Emerson, M., Blockmans, S., Peers, S. and Wriglesworth, M., (2014). British Balance of Competence Reviews, Part II: Again, a Huge Contradiction between the Evidence and Eurosceptic Populism. EPIN Papers (40)
Carrera, S., Guild, E., Eisele, K., Ruhs, M., Ryan, B., Cholewinski, R., Triandafyllidou, A., Kahanec, M., Acosta Arcarazo, D., Gabriel, C., Fullerton, M., Groenendijk, K., Peers, S., Popova, N. and Desiderio, MV., (2014). Rethinking the Attractiveness of EU Labour Immigration Policies: Comparative Perspectives on the EU, the US, Canada and Beyond
Peers, S., (2013). Towards a New Form of EU Law?: The Use of EU Institutions outside the EU Legal Framework. European Constitutional Law Review. 9 (1), 37-72
Peers, S., (2013). A. Court of Justice. COMMON MARKET LAW REVIEW. 50 (2), 529-551
Peers, S., (2013). Equal Treatment of Atypical Workers: A New Frontier for EU Law?. Yearbook of European Law. 32 (1), 30-56
Peers, S., (2013). European integration and the European Union Act 2011: an irresistible force meets an immovable object?. Public Law. 58 (1), 119-134
Peers, S., (2013). Towards a New Form of EU Law?: The Use of EU Institutions outside the EU Legal Framework. European Constitutional Law Review. 9 (01), 37-72
Peers, S., (2012). Transfer of International Protection and European Union Law. International Journal of Refugee Law. 24 (3), 527-560
Peers, S., (2012). The 'Opt-out' that Fell to Earth: The British and Polish Protocol Concerning the EU Charter of Fundamental Rights. Human Rights Law Review. 12 (2), 375-389
Peers, S., (2012). An EU Immigration Code: Towards a Common Immigration Policy. European Journal of Migration and Law. 14 (1), 33-61
Peers, S. and Costa, M., (2012). Court of Justice of the European Union (General Chamber), Judicial review of EU Acts after the Treaty of Lisbon; Order of 6 September 2011, Case T-18/10 Inuit Tapiriit Kanatami and Others v. Commission & Judgment of 25 October 2011, Case T-262/10 Microban v. Commission. European Constitutional Law Review. 8 (1), 82-104
Peers, S., (2012). Legislative Update 2011, EU Immigration and Asylum Law: The Recast Qualification Directive. European Journal of Migration and Law. 14 (2), 199-221
Peers, S. and Costa, M., (2012). Accountability for Delegated and Implementing Acts after the Treaty of Lisbon. European Law Journal. 18 (3), 427-460
Peers, S., (2012). The Stability Treaty: Permanent Austerity or Gesture Politics?. European Constitutional Law Review. 8 (3), 404-441
Hinarejos, A., Spencer, JR. and Peers, S., (2012). Opting Out of EU Criminal Law: What is Actually Involved?. University of Cambridge Faculty of Law Research Paper (25)
Peers, S., (2012). The Future of EU Treaty Amendments. Yearbook of European Law. 31 (1), 17-111
Peers, S., (2012). Sanctions for Infringement of EU Law after the Treaty of Lisbon. European Public Law. 18 (1), 33-64
Peers, S., (2011). The Rebirth of the EU's Charter of Fundamental Rights. Cambridge Yearbook of European Legal Studies. 13, 283-309
Peers, S., (2011). Legislative Update EU Immigration and Asylum Law 2010: Extension of Long-term Residence Rights andAmending the Law on Trafficking in Human Beings. European Journal of Migration and Law. 13 (2), 201-218
Peers, S., (2011). The EU Charter of rights and the right to equality. ERA Forum. 11 (4), 571-584
Peers, S., (2011). The Constitutional Implications of the EU Patent. European Constitutional Law Review. 7 (2), 229-266
Peers, S., (2011). The Rebirth of the EU's Charter of Fundamental Rights. Cambridge Yearbook of European Legal Studies. 13, 283-309
(2011). Immigration, Asylum And The European Union Charter Of Fundamental Rights. Immigration and Asylum Law and Policy in Europe. 24, 437-468
Peers, S., (2011). Mission accomplished? Eu justice and home affairs law after the treaty of Lisbon. Common Market Law Review. 48 (3), 661-693
Peers, S., (2011). The Constitutional Implications of the EU Patent. European Constitutional Law Review. 7 (2), 229-271
Peers, S., (2010). Legislative Update, EC Immigration and Asylum Law: The New Visa Code. European Journal of Migration and Law. 12 (1), 105-131
Peers, S., (2010). Legislative Update, EC Immigration and Asylum Law: The New Visa Code. European Journal of Migration and Law. 12 (1), 105-131
Peers, S., (2010). Divorce, European Style: The First Authorization of Enhanced Cooperation. European Constitutional Law Review. 6 (3), 339-358
Peers, S., (2010). Non-regression Clauses: The Fig Leaf Has Fallen. Industrial Law Journal. 39 (4), 436-443
Peers, S., (2010). Supremacy, equality and human rights: comment on kücükdevect (C-555/07). European Law Review. 35 (6), 849-856
Peers, S., (2010). Legislative Update, EC Immigration and Asylum Law: The New Visa Code. EUROPEAN JOURNAL OF MIGRATION AND LAW. 12 (1), 105-131
Peers, S., (2010). Divorce, European Style: The First Authorization of Enhanced Cooperation. European Constitutional Law Review. 6 (03), 339-358
Peers, S., (2009). Legislative Update: EC Immigration and Asylum Law Attracting and Deterring Labour Migration: The Blue Card and Employer Sanctions Directives. European Journal of Migration and Law. 11 (4), 387-426
Peers, S., (2009). Legislative Update: EC Immigration and Asylum Law Attracting and Deterring Labour Migration: The Blue Card and Employer Sanctions Directives. European Journal of Migration and Law. 11 (4), 387-426
Peers, S., (2009). Free Movement, Immigration Control and Constitutional Conflict. European Constitutional Law Review. 5 (2), 173-196
Peers, S., (2009). EC immigration law and EC association agreements: fragmentation or integration?. EUROPEAN LAW REVIEW. 34 (4), 628-638
Peers, S., (2009). Free Movement, Immigration Control and Constitutional Conflict. European Constitutional Law Review. 5 (02), 173-196
Peers, S., (2009). Legislative Update: EC Immigration and Asylum Law, 2008: Visa Information System. European Journal of Migration and Law. 11 (1), 69-94
Peers, S., (2008). Legislative Update: EU Immigration and Asylum Competence and Decision-Making in the Treaty of Lisbon. European Journal of Migration and Law. 10 (2), 219-247
Peers, S., (2008). Key Legislative Developments on Migration in the European Union: SIS II. European Journal of Migration and Law. 10 (1), 77-104
Peers, S., (2008). In a World of Their Own? Justice and Home Affairs Opt-Outs and the Treaty of Lisbon. Cambridge Yearbook of European Legal Studies. 10, 383-412
Peers, S., (2008). EU Criminal Law and the Treaty of Lisbon. EUROPEAN LAW REVIEW. 33 (4), 507-529
Peers, S., (2008). The European Community's criminal law competence: The plot thickens. EUROPEAN LAW REVIEW. 33 (3), 399-410
Peers, S., (2008). The Community?s Criminal Law Competence: The Plot Thickens. European Law Review. 33, 399-409
Peers, S., (2008). Finally 'Fit for Purpose'? The Treaty of Lisbon and the End of the Third Pillar Legal Order. Yearbook of European Law. 27 (1), 47-64
Peers, S., (2007). Key Legislative Developments on Migration in the European Union. European Journal of Migration and Law. 9 (2), 229-251
Peers, S., (2007). Salvation outside the church: Judicial protection in the third pillar after the pupino and segi judgments. Common Market Law Review. 44 (4), 883-929
Peers, S., (2007). Key Legislative Developments on Migration in the European Union. European Journal of Migration and Law. 9 (4), 451-456
Peers, S., (2006). Bosphorus – European Court of Human Rights. European Constitutional Law Review. 2 (3), 443-455
Peers, S., (2006). Key Legislative Developments on Migration in the European Union. European Journal of Migration and Law. 8 (1), 97-114
Peers, S., (2006). Key Legislative Developments on Migration in the European Union. European Journal of Migration and Law. 8 (3-4), 321-356
Peers, S., (2006). Double Jeopardy and EU Law: Time for a Change?. European Journal of Law Reform. 8, 199-222
Peers, S., (2005). Key Legislative Developments on Migration in the European Union. European Journal of Migration and Law. 7 (1), 87-118
Peers, S., (2005). The Future of the EU Judicial System and EC Immigration and Asylum Law. European Journal of Migration and Law. 7 (3), 263-274
Peers, S., (2005). Human Rights, Asylum and European Community Law. Refugee Survey Quarterly. 24 (2), 24-38
Peers, S., (2004). Criminal suspects' rights and EU Law. ERA Forum. 5 (4), 520-532
Peers, S., (2004). Key Legislative Developments on Migration in the European Union. European Journal of Migration and Law. 6 (3), 243-276
Peers, S., (2004). Mutual recognition and criminal law in the European Union: Has the Council got it wrong?. Common Market Law Review. 41 (1), 5-36
Peers, S., (2004). The European Union and Substantive Criminal Law: Reinventing the Wheel. Netherlands Yearbook of International Law. 33, 47-73
Peers, S., (2004). Implementing Equality? The Directive on long-term resident third-country nationals. European Law Review. 29 (4), 437-460
Peers, S., (2003). Eu Responses to Terrorism. International and Comparative Law Quarterly. 52 (1), 227-243
Peers, S., (2003). Key Legislative Developments on Migration in the European Union. European Journal of Migration and Law. 5 (3), 387-410
(2003). Key Legislative Developments on Migration in the European Union. European Journal of Migration and Law. 5 (1), 107-141
Peers, S., (2003). EU Responses to Terrorism. International and Comparative Law Quarterly. 52 (1), 227-243
Peers, S., (2002). Key Legislative Developments on Migration in the European Union. European Journal of Migration and Law. 4 (3), 339-367
Peers, S., (2002). Key Legislative Developments on Migration in the European Union. European Journal of Migration and Law. 4 (1), 85-126
(2002). Key Legislative Developments on Migration in the European Union. European Journal of Migration and Law. 4 (1), 85-126
Peers, S., (2001). Immigration, Asylum and the European Union Charter of Fundamental Rights. European Journal of Migration and Law. 3 (2), 141-169
Peers, S., (2001). The new Regulation on access to documents: A Critical Analysis. Yearbook of European Law. 21 (1), 385-442
Peers, S., (2000). II. Justice and Home Affairs. International and Comparative Law Quarterly. 49 (1), 222-227
Peers, S., (2000). The EC-Switzerland Agreement on Free Movement of Persons: Overview and Analysis. European Journal of Migration and Law. 2 (2), 127-142
Peers, S., (1999). Caveat Emptor? Integrating the Schengen Acquis into the European Union Legal Order. Cambridge Yearbook of European Legal Studies. 2, 87-123
Peers, S., (1999). Banana Split: WTO Law and Preferential Agreements in the EC Legal Order. European Foreign Affairs Review. 4 (2), 195-214
Peers, S., (1998). Child protection: An obstacle to free trade?. Journal of Social Welfare and Family Law. 20 (2), 210-214
Peers, S., (1998). Common Foreign and Security Policy 1998. Yearbook of European Law. 18 (1), 659-687
Peers, S., (1998). National Security and European Law. Yearbook of European Law. 16 (1), 363-404
Peers, S., (1998). Who?s Judging the Watchmen? The Judicial System of the Area of Freedom Security and Justice. Yearbook of European Law. 18 (1), 337-413
Peers, S., (1998). Building Fortress Europe: the Development of EU Migration Law. Common Market Law Review. 35 (6), 1235-1272
Peers, S., (1997). Border in channel: Continent cutoff. Journal of Social Welfare and Family Law. 19 (1), 110-114
Peers, S., (1996). Towards equality: Actual and potential rights of third-country nationals in the European Union. Common Market Law Review. 33 (1), 7-50
Peers, S., (1996). Living in Sin: Legal Integration in the EC-Turkey Customs Union. European Journal of International Law. 7 (3), 411-430
Peers, S., (1995). From Cold War to Lukewarm Embrace: The European Union' Agreements with the CIS States. International and Comparative Law Quarterly. 44 (4), 829-847
Peers, S., (1995). An Ever Closer Waiting Room: the Case for Eastern European Accession to the European Economic Area. Common Market Law Review. 32, 187-213
Peers, S., (1995). From Cold War to Lukewarm Embrace: the European Union's Agreements with the CIS States. International and Comparative Law Quarterly. 44 (4), 829-847
Peers, S., (1995). Reform of the European Community's Generalised System of Preferences: A Missed Opportunity. Journal of World Trade. 6, 79-96
Books (15)
(2014). The EU Charter of Fundamental Rights. Nomos. 9783845259055
Peers, S., Guild, E. and Tomkin, J., (2014). The EU Citizenship Directive: a commentary. Oxford University Press. 0198705239. 9780198849384
Barnard, C. and Peers, S., (2014). European Union Law. Oxford University Press. 0198789130. 9780198789130
Peers, S., Guild, E. and Tomkin, J., (2012). EU Immigration and Asylum Law (Text and Commentary): Second Revised Edition. Volume 1: Visas and Border Controls. Martinus Nijhoff. 9789004222229
Peers, S., Guild, E., Acosta, D., Groenendijk, K. and Lax, VM., (2012). EU Immigration and Asylum Law (Text and Commentary): Second Revised Edition. Volume 2: EU Immigration Law. Martinus Nijhoff. 9789004222236
(2012). EU Immigration and Asylum Law (Text and Commentary): Second Revised Edition. Brill | Nijhoff. 9789004222236
(2012). EU Immigration and Asylum Law (Text and Commentary): Second Revised Edition. Brill | Nijhoff. 9789004222229
Peers, S., (2011). EU Justice and Home Affairs Law. Oxford University Press. 9780199604906
(2006). EU Immigration and Asylum Law. Brill | Nijhoff. 9789004153745
Peers, S. and Rogers, N., (2006). EU immigration and asylum law: Text and commentary. 9004153748
Peers, S. and Ward, A., (2004). The EU Charter of Fundamental Rights: Politics, Law and Policy. Hart Publishing. 9781841134499
Book chapters (45)
Peers, S., (2021). EU Criminal Law and Police Cooperation. In: The Evolution of EU Law. Oxford University Press. 752- 769. 9780192846556
Peers, S., (2018). The Method and Processes of Treaty Amendments. In: The Oxford Principles of European Union Law volume 1: The European Union Legal Order. Editors: Schutze, R. and Tridimas, T., . Oxford University Press. 9780199533770
Peers, S., (2017). Immigration, asylum and human rights in the European Union. In: Research Handbook on EU Law and Human Rights. Edward Elgar Publishing. 439- 450. 9781782546399
Peers, S., (2017). Differentiated integration and the Brexit process in EU Justice and Home Affairs. In: The Routledge Handbook of Justice and Home Affairs Research. Editors: Servent, AR. and Trauner, F., . Taylor and Francis. 253- 263. 9781315645629
Peers, S., (2017). Enhanced cooperation: the Cinderella of differentiated integration. In: Between Flexibility and Disintegration The Trajectory of Differentiation in EU Law. Editors: De Witte, B., Ott, A. and Vos, E., . Edward Elgar Publishing. 76- 91. 9781783475889
Peers, S., (2016). EU Immigration and Asylum Law. In: A Companion to European Union Law and International Law. Wiley. 519- 533. 9780470674390
Peers, S., (2016). Europe to the Rescue ? EU Law, the ECHR and Legal Aid. In: Access to Justice: Beyond the Policies and Politics of Austerity. Editors: Palmer, E., Cornford, T., Marique, Y. and Guinchard, A., . Hart Publishing. 53- 68. 9781849467346
(2016). The rise and fall of EU justice and home affairs law. In: The European Union as an Area of Freedom, Security and Justice. Routledge. 29- 51. 9781138828575
Peers, S., (2015). EU Migration Law and the EU/Turkey Association Agreement. In: Rights of Third-Country Nationals under EU Association Agreements. Editors: Thym, D., . Brill/Nijhoff. 202- 222. 9789004277892
Peers, S. and Prechal, S., (2014). Article 52: Scope and Interpretation of Rights and Principles. In: The EU Charter of Fundamental Rights: a commentary. Editors: Peers, S., Ward, A., Hervey, T. and Kenner, J., . Beck/Hart Publishing. 1455- 1522. 9781849463089
Peers, S., (2014). The EU's political institutions. In: European Union Law. Editors: Barnard, C. and Peers, S., . Oxford University Press
Peers, S., (2014). Immigration and asylum. In: European Union Law. Editors: Barnard, C. and Peers, S., . Oxford University Press
Barnard, C. and Peers, S., (2014). Introduction. In: European Union Law. Editors: Barnard, C. and Peers, S., . Oxford University Press. 1- 1. 978-0199686117
Peers, S., (2014). 3. The EU's political institutions. In: European Union Law. Oxford University Press. 36- 70
Peers, S. and Prechal, S., (2014). Article 52 – Scope and Interpretation of Rights and Principles. In: The EU Charter of Fundamental Rights. Nomos. 1498- 1565
Peers, S., (2014). 26. Immigration and asylum. In: European Union Law. Oxford University Press. 777- 798
Peers, S., (2011). EU Justice and Home Affairs Law (non-civil). In: The Evolution of EU Law. Editors: Craig, P. and de B�rca, G., . Oxford University Press. 9780199592975
Peers, S., (2011). Learning lessons from history? The International Legal Framework for Combating Modern Slavery. In: Colonialism, Slavery, Reparations and Trade Remedying the 'Past'?. Editors: Brennan, F. and Packer, J., . Routledge. 38- 55. 9780415619158
Peers, S., (2008). EU Migration Law and Association Agreements. In: Justice, Liberty, Security: New Challenges for EU External Relations. Editors: Martenczuk, B. and Van Thiel, S., . Vubpress. 53- 87. 9789054874720
Peers, S., (2007). The Jurisdiction of the Court of Justice Over EC Immigration and Asylum law: Time for a Change?. In: Whose Freedom, Security and Justice? EU Immigration and Asylum Law and Policy. Editors: Baldaccini, A., Guild, E. and Toner, H., . Hart Publishing. 85- 108. 9781841136844
Peers, S., (2007). Enhancing Cooperation on Border Controls in the European Union. In: International Migration Law: Developing Paradigms and Key Challenges. T.M.C. Asser Press. 447- 463. 9789067042321
Peers, S., (2006). The Schengen Information System and EC immigration and asylum law. In: Freedom, Security and Justice in the European Union: Implementation of the Hague Programme 2004. Editors: de Zwaan, JW. and Goudappel, FANJ., . T M C Asser Press. 172- 192. 978-90-6704-225-3
(2006). Chapter 4. Out of the Ghetto? the Personal Scope of EU Law. In: EU Immigration and Asylum Law. Brill | Nijhoff. 81- 114
(2006). Chapter 3. The EU Institutions and Title IV. In: EU Immigration and Asylum Law. Brill | Nijhoff. 47- 79
(2006). Chapter 2. From Black Market to Constitution: the Development of the Institutional Framework for EC Immigration and Asylum Law. In: EU Immigration and Asylum Law. Brill | Nijhoff. 19- 45
Peers, S., (2005). The Contribution of an EU Fundamental Rights Agency to Civil and Political Rights. In: Monitoring Fundamental Rights in the EU: The Contribution of the Fundamental Rights Agency. Editors: Alston, P. and De Schutter, O., . Hart Publishing. 111- 130. 9781847310057
Peers, S., (2005). EC Law on family members of persons seeking or receiving international protection. In: The Challenge of Asylum to Legal Systems. Editors: Shah, P., . Routledge-Cavendish. 83- 105
Peers, S., (2005). Governance and the Third Pillar: The Accountability of Europol. In: Good Governance and the European Union: Reflections on Concepts, Institutions and Substance. Editors: Curtin, D. and Wessel, RA., . Intersentia. 253- 276. 9789050953818
Peers, S., (2004). Family Reunion and Community Law. In: Europe's Area of Freedom, Security, and Justice. Oxford University Press. 143- 198. 9780199274659
Peers, S., (2004). EU Immigration and Asylum Law: Internal Market Model or Human Rights Model?. In: EU Law for the Twenty-First Century: Volume 1, Rethinking the New Legal Order. Editors: Tridimas, T. and Nebbia, P., . Hart Publishing. 345- 360. 9781847311214
Peers, S., (2004). Illegal Immigration and EU External Relations. In: Irregular Migration and Human Rights. Editors: Bogusz, B., Cholewinski, R., Cygan, A. and Szyszczak, E., . Brill. 193- 219. 9789004140110
Peers, S., (2003). The Treaty of Nice and the Treaty Structure: Repainting the Pillars?. In: The Treaty of Nice and Beyond Enlargement and Constitutional Reform. Editors: Andenas, M. and Usher, J., . Hart Publishing. 239- 269. 9781847310064
Peers, S., (2003). The European Court of Justice and the European Court of Human Rights: Comparative Approaches. In: Judicial Comparativism in Human Rights Cases. Editors: Orucu, E., . British Institute for International & Comparative Law. 107- 129
Peers, S., (2002). EU Borders and Globalisation. In: In Search of Europe?s Borders. Editors: Groenendijk, K., Guild, E. and Minderhoud, P., . Brill. 45- 66. 9789041119773
Peers, S., (2002). Access to Information on EU External Relations and Justice and Home Affairs. In: Increasing Transparency in the European Union?. Editors: Deckmyn, V., . EIPA. 209- 229. 90-6779-168-7. 978-90-6779-168-7
Peers, S., (2002). From Maastricht to Laeken: the Political Agenda of Openness and Transparency in the European Union. In: Increasing Transparency in the European Union?. Editors: Deckmyn, V., . EIPA. 7- 33. 90-6779-168-7. 978-90-6779-168-7
Peers, S., (2002). Fundamental Right or Political Whim? WTO Law and the European Court of Justice. In: The EU and the WTO: Legal and Constitutional Aspects. Editors: de Burca, G. and Scott, J., . Hart Publishing. 111- 130. 9781841131993
Guild, E., Weiß, W., Rogers, N., Cremona, M., Peers, S., Vehar, P. and Ilešič, T., (2002). Persons, Services and Capital. In: Handbook on European Enlargement. T.M.C. Asser Press. 427- 550. 9789067041515
Peers, S., Weiß, W. and Ott, A., (2002). International Agreements in the European Community Legal Order and in the Legal Orders of the Member States. In: Handbook on European Enlargement. T.M.C. Asser Press. 197- 208. 9789067041515
Peers, S., (2001). Aliens, Workers, Citizens or Humans? Models for EU Migration Law. In: Implementing Amsterdam: Immigration and Asylum rights in EC Law. Editors: Guild, E. and Harlow, . Hart Publishing. 291- 308. 9781841131160
Guild, E. and Peers, S., (2001). Deference or Defiance: The Court of Justice?s Jurisdiction over Immigration and Asylum. In: Implementing Amsterdam: Immigration and Asylum rights in EC Law. Editors: Guild, E. and Harlow, C., . Hart Publishing. 267- 289. 9781841131160
Peers, S., (2000). EC Frameworks of International Relations: Cooperation, Partnership and Association. In: The General Law of EC External Relations. Editors: Dashwood, A. and Hillion, C., . Sweet & Maxwell. 160- 176. 9780421590700
Peers, S., (2000). Fragmentation or Evasion in the Community?s Development Policy?: The Impact of Portugal v. Council. In: The General Law of EC External Relations. Editors: Dashwood, A. and Hillion, C., . Sweet & Maxwell. 100- 112. 9780421590700
Peers, S., (1999). Human Rights in the Context of the Third Pillar. In: The EU and Human Rights. Editors: Alston, P., . Oxford University Press. 168- 186. 9780198298069
Peers, S., (1998). Raising Minimum Standards, or Racing to the Bottom? The Commission's Proposed Migration Convention. In: The Legal Framework and Social Consequences of Free Movement of Persons in the European Union. Editors: Guild, E., . Brill. 149- 166. 9789041110732
Conferences (1)
Peers, S., (2005). Operational Collaboration on Justice, Security and Policing in the Constitutional Framework
Grants and funding
2017
Brexit and UK and EU Immigration Policy
Economic & Social Research Council
Contact
Academic support hours:
Mondays 12:00 - 13:00