People
Dr John Mills
Lecturer
School of Sport, Rehabilitation and Exercise Sciences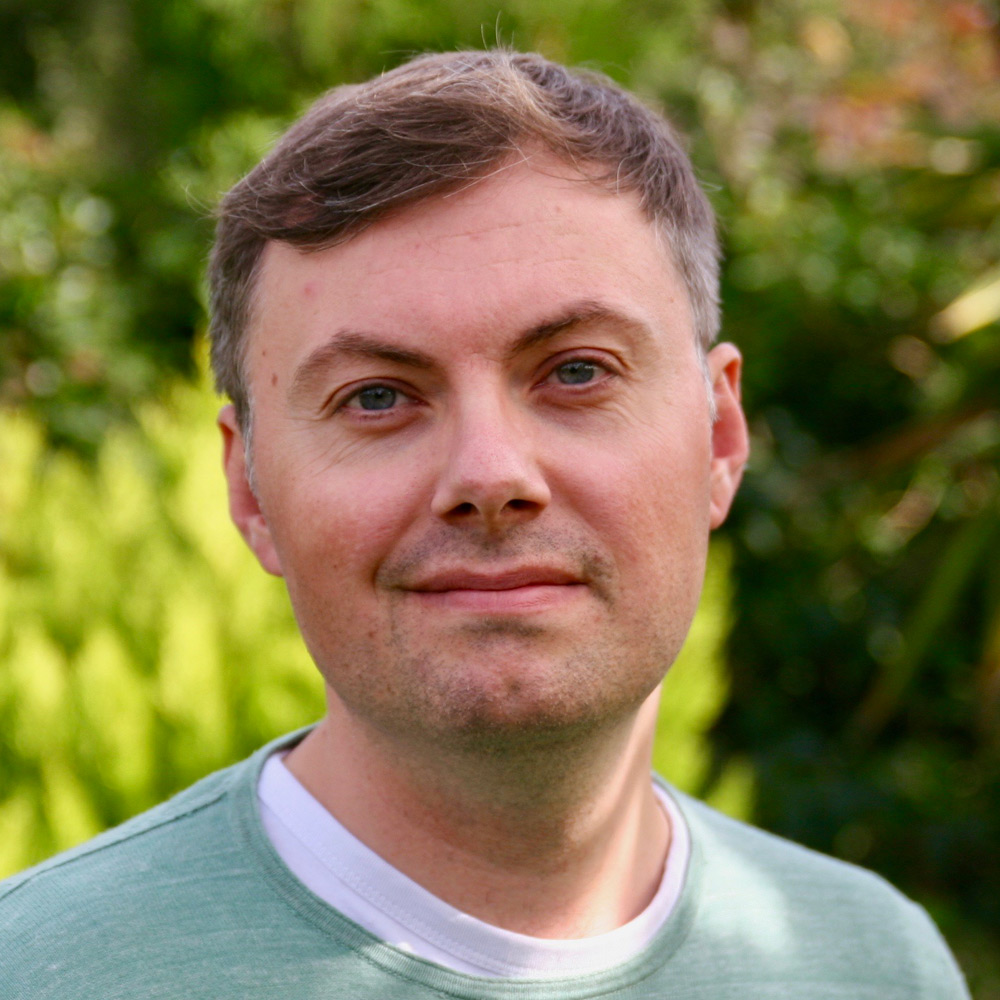 Profile
Biography
John P. Mills is a lecturer in sports performance and coaching in the School of Sport, Rehabilitation, and Exercise Sciences at the University of Essex, UK. His research interests include leadership and coaching, moral (character) development, teamwork and group dynamics, and anti-doping. He leads the Developing Young People through Sport group, which examines ways in which sports competition and practice can be engineered for positive youth development. Dr Mills is also the founder of SportRχiv and is currently serving as the Executive Chair of the Society for Transparency, Openness, and Replication in Kinesiology (STORK). He is also a British Psychological Society Chartered Psychologist (CPsychol) a member of the Division of Sport and Exercise Psychology, and a Fellow of the Higher Education Academy.
Qualifications
PhD University of Birmingham,

BSc University of Suffolk,
Appointments
Other academic
Lecturer, University of Essex (10/7/2017 - present)

Senior Lecturer, University of Chichester (10/8/2015 - 9/6/2017)
Research and professional activities
Research interests
Transformational Leadership
Positive Youth Development
Anti-Doping
Moral Development
Current research
Assessing the Effects of Permitted Forms of Performance Enhancement on Determinants of Doping in UK Student-Athletes
Using Sport as a Vehicle to Enhance Teamwork Skills in Young People and Children Diagnosed with Autism Spectrum Disorders
Autism Spectrum Disorders (ASD) can be defined as "persistent difficulties with social communication and social interaction" and "restricted and repetitive patterns of behaviours, activities or interests" (this includes sensory behaviour), to the extent that these "limit and impair everyday functioning" (APA: 2013). The disorder is more commonly identified in those under the age of 14 with somewhere in the region of 1:69 to 1:88 children diagnosed in the UK annually (Christensen et al. 2018; Bishop-Fitzpatrick, Minshew & Eack, 2013). Further, boys (23.4 per 1000) are also thought to be considerably more likely to display ASD characteristics than girls (5.2 per 1000). Those who experience ASD are also more likely to be excluded from school, suffer poor health and health care, underemployed, and be poorly served by the criminal justice system (The Autism Dividend, 2017: p.17). Despite the prevalence of the disorder, research examining the associated mechanisms and interventions attempting to improve the social skills and everyday functioning of those with ASD are scarce. The purpose of the present research is to examine the use of sport as a vehicle to develop social skills in young people diagnosed with ASD. Sport in an intrinsically motivating context for many young people, team sport is thought to support the development of verbal and non-verbal communication skills, and video feedback has been shown as an effective tool to enhance social skills in those with ASD (Boyd et al., 2015). To achieve this we propose conducting a qualitative grounded theory exploration of the personal, social, and environmental needs of those with ASD in a sports setting.
Examining the Role of Personal Ethics in Athlete and Stakeholder Perceptions of Anti-Doping
Whilst there has been a great deal of attention focused within the anti-doping literature on moral processes, existing evidence has primarily viewed morality through limited theoretical lenses and heavily influenced by Kohlberg's Moral Development Theory. Unlike moral pluralists such as James (1909/1987), Kohlberg (1971, p. 232) argued that "Virtue is ultimately one, not many [processes], and it is always the same ideal form regardless of climate or culture". This absolutist view of morality argues that certain acts are inherently right or wrong, however, such a position has been heavily criticised. For example, Gilligan (1982) criticised Kohlberg's view of moral development and suggested that an ethic of care could not be derived from an ethic of justice. Kohlberg's theory of moral development has also been criticised for being androgenic (Gilligan, 1977) and for placing too great an emphasis on rational thought (Greene & Haidt, 2002). Haidt and Joseph (2004) have since built upon the theories presented thus far to develop a unified framework for studying morality across cultures (i.e., Moral Foundations Theory; MFT). As doping is a global issue and WADA a global organisation, the pluralistic approach to morality encompassed within MFT may help to capture a broader range of culturally sensitive moral processes related to doping than those previously adopted.
Developing Positive Classroom Behaviours and Attitudes Towards Learning through Sport
Sport is in many ways, a dress rehearsal for life; be it receiving feedback, learning about one's roles, responsibilities, obligations, and expectations; developing discipline, organisation, and communication; or experiencing highs and lows, victory and defeat. However, sport in as of itself is not a teacher. Sport merely provides opportunities for teachable moments. Further, as an intrinsically motivating and concentration-inducing activity, sport may provide an important context to engage the disengaged (Petitpas, Cornelius, Raalte, & Jones, 2005). When the aim is to use sport as a vehicle for life skill development, Petitpas et al. (2005) suggest it is best organised around the principles of Positive Youth Development (PYD). That is, through appropriately structured environments, that utilise caring adult mentors, and a positive social group or community. Despite an abundance of research examining coaching and group dynamics, there is an absence of research exploring how best to structure the sporting environment to maximise life skill development or create opportunities to transfer said skills beyond sport. In addressing this important topic, the proposed research will investigate the use of sport to develop psychosocial competencies (e.g., leadership, teamwork, resilience) with a view of positively influences classroom behaviours and attitudes towards learning.
Teaching and supervision
Current teaching responsibilities
Professional Skills and Development 1 (SE101)

Sport and Exercise Psychology (SE104)

Introduction to Coaching (SE107)

Professional Skills and Development 2 (SE201)

Sport and Performance Psychology (SE207)

Psychology of Coaching (SE209)

Strength and Conditioning: Application and Theory (SE210)

Issues in Sport and Exercise Science (SE305)

Research Project and Skills in Sports Science (SE309)

Research Project (SE740)

Professional practice in sport and exercise psychology (SE741)

Social psychology in sport and exercise (SE743)

Applied techniques in sport and exercise psychology (SE742)
Publications
Journal articles (10)
Mills, JP. and Boardley, ID., (2017). Development and initial validation of an indirect measure of transformational leadership integrity. Psychology of Sport and Exercise. 32, 34-46
Mills, JP. and Boardley, ID., (2017). Advancing Leadership in Sport: Time to 'Actually' Take the Blinkers Off?. Sports Medicine. 47 (3), 565-570
Boardley, ID., Smith, AL., Mills, JP., Grix, J. and Wynne, C., (2017). Empathic and Self-Regulatory Processes Governing Doping Behavior. Frontiers in Psychology. 8 (SEP)
Mills, JP. and Boardley, ID., (2016). Expert Premier League soccer managers' use of transformational leadership behaviours and attitude towards sport integrity: An intrinsic case study. International journal of Sports Science and Coaching. 11 (3), 382-394
Mills, JP., (2015). An [AUTO]ethnographic account of constructing, deconstructing, and partially reconstructing a coaching identity. Qualitative Research in Sport, Exercise and Health. 7 (5), 606-619
Mills, JP., (2015). A Review of "Social Psychology in Sport & Exercise: Linking Theory to Practice". Journal of Sport Psychology in Action. 6 (2), 121-122
Conferences (7)
Mills, JP. and Boardley, I., Expert Premier League soccer managers' use of transformational leadership behaviours, and attitude towards sport integrity: An intrinsic case-study.
Mills, JP., Measuring leaders' implicit biases towards authentic and pseudo-transformational leadership values.
Mills, JP., Caliskan, G. and Winstanley, C., A retrospective exploration into the impact of career transitions on the identities of expert soccer managers.
Mills, JP. and Boardley, I., An auto ethnographic account of constructing, deconstructing, and reconstructing a coaching identity.
Mills, JP. and Boardley, I., Coach ethical virtues and integrity as predictors of amateur football participants sport commitment
Mills, JP., Zenko, Z. and Boardley, I., SportRχiv Hackathon
Mills, JP. and Boardley, I., Development and validation of indirect measures of athletes' attitudes towards controlled and uncontrolled forms of performance enhancement in sport
Reports and Papers (2)
Boardley, I. and Mills, JP., (2017). Response to: Cruickshank and Collins (2017) 'Response to Mills and Boardley "Advancing leadership in sport: time to 'actually' take off the blinkers?"'
Mills, JP., (2017). When the managerial merry-go-round stops: An intrinsic case-study into how disconfirming experiences affect the managerial identities of expert football managers
Grants and funding
2019
Examining the Role of Personal Ethics in Athlete and Stakeholder Perceptions of Anti-Doping
World Anti-Doping Angency
2018
Under the radar: Examining Sub-National-level athlete�s attitudes towards prohibited forms of performance enhancement
British Academy
Age Grade Rugby: Half Game Voluntary Role Out
Rugby Football Union
Attitudes towards higher education: An evaluation of the Jump Higher project
Make it Happen
Support in the development and piloting of a training programme to develop life skills
Football Beyond Borders