People
Dr Laurel Lawyer
Senior Lecturer
Department of Language and Linguistics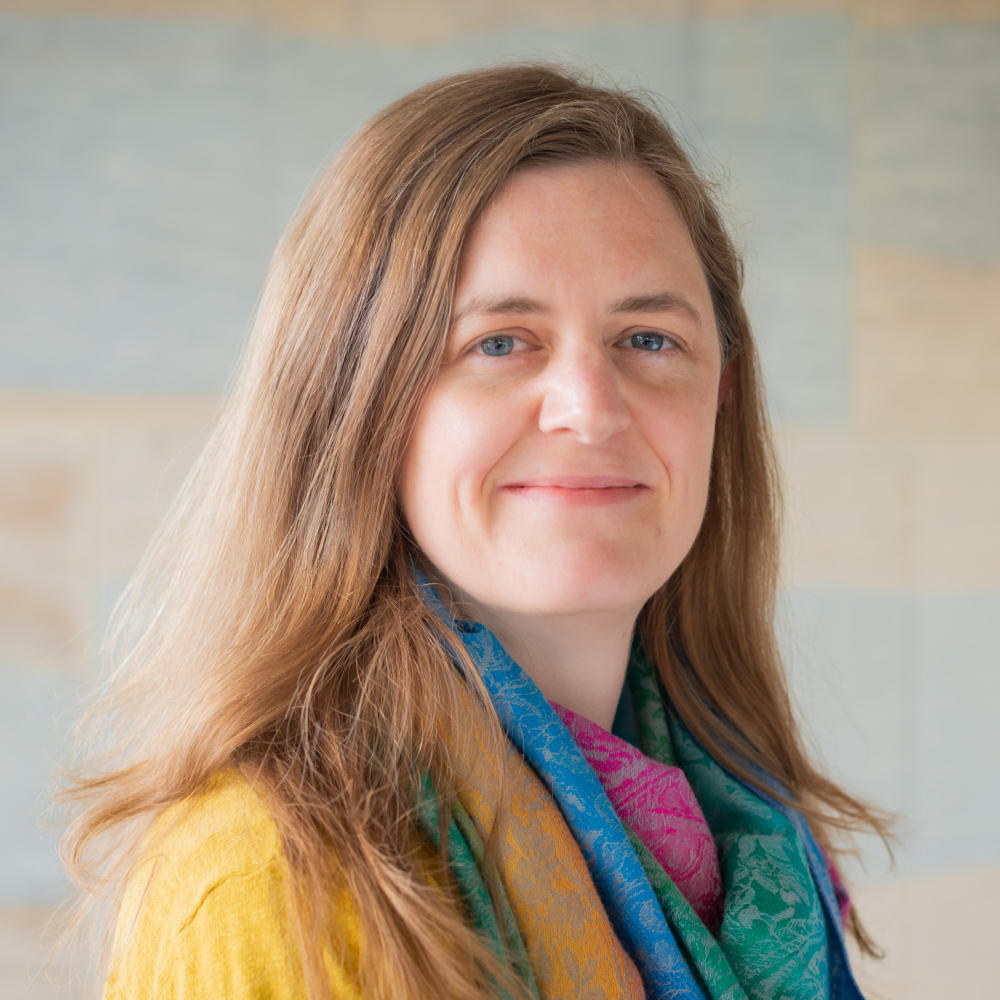 Email

l.lawyer@essex.ac.uk

Telephone

+44 (0) 1206 872082

Location

4.340, Colchester Campus

Academic support hours

Fridays, 11:00 - 1:00
Profile
Biography
Laurie received her PhD in Linguistics at the University of California, Davis. She has interests in phonetics, phonology, and morphology and their intersection with cognitive neuroscience. She works on questions of phonological and morphological representations in speech perception, as well as language processing in deaf adults and children with cochlear implants. Laurie has also been involved with numerous psycholinguistic projects focusing on under-represented languages, including signed languages (ASL and BSL) and more recently Kinyarwanda (a Bantu language). Her work utilises a number of different psycholinguistic and neurolinguistic paradigms (including EEG, fMRI, and behavioral studies). She hails from Seattle, Washington (USA) and is happy to once again live somewhere with seasons and rain.
Qualifications
BA (Universty of Southern California)

MA (University of California Davis)

PhD (University of California Davis)
Appointments
University of Essex
Lecturer in Psycholinguistics, Department of Language and Linguistics, University of Essex (1/6/2017 - present)
Research and professional activities
Research interests
neurolinguistics
laboratory phonology
morphological processing
cognitive science
history of linguistic theory
Signed languages (ASL, BSL)
deaf language processing
language acquisition
cochlear implants
Current research
Phonological and morphological structures in speech perception, auditory linguistic processing in children with cochlear implants, individual differences in lexical processing in auditory speech perception.
Conferences and presentations
Accent the Positive: An investigation into children's implicit attitudes towards different regional accents
New Ways of Analyzing Variation 50 (NWAV50) conference, Stanford, United States, 15/10/2022
Lee M. Miller, Andrew S. Kessler, Britt W. Yazel, Kristina C. Backer, Markham H. Anderson, Nathaniel S. Gutierrez, Laurel A. Lawyer , Sanjay S. Joshi, David P. Corina. Hearing Loss and Neurotechnology: New Approaches to Improve Speech Perception. International Conference on Auditory Cortex, Alberta, Canada (2017)
Alberta, Canada, 2017
Laurel A. Lawyer, Andrew S. Kessler, Lee M. Miller, David P. Corina. Word Frequency Effects During Ambient Language Processing. Cognitive Neuroscience Society Annual Meeting, San Francisco, CA (2017)
San Francisco, United States, 2017
Andrew S. Kessler, Kristina C. Backer, Laurel A. Lawyer, Sharon Coffey-Corina, David P. Corina, Lee M. Miller. A novel paradigm for rapid and simultaneous evaluation of auditory and visual pathways. CognitiveNeuroscience Society Annual Meeting, San Francisco, CA (2017)
San Francisco, United States, 2017
Kristina Backer, Andrew S. Kessler, Laurel A. Lawyer, Lee M. Miller, David P. Corina. Neurophysiological Effects of the Presence of an Irrelevant Visual Stimulus on Auditory Neural Activity. Cognitive NeuroscienceSociety Annual Meeting, San Francisco, CA (2017)
San Francisco, United States, 2017
Lawyer, Laurel A. and David P. Corina. Dealing with inperfection: Affixes, allomorphy, and dual-route parsing. 15th Conference on Laboratory Phonology, Ithaca, NY (2016)
New York, United States, 2016
Corina, David, Laurie Lawyer, Todd LaMarr, Shane Blau and Sharon Coffey-Corina. Auditory and Visual Electrophysiology of Deaf Children with Cochlear Implants: Implications for Cross Modal Plasticity. [Talk].Early Hearing Detection and Intervention Annual Meeting, San Diego, CA (2016)
San Diego, United States, 2016
Lawyer, Laurel A. and David P. Corina. Why inpossible is umproblematic: the perception of alternating prefixes. Society for the Neurobiology of Language Annual Meeting, Chicago, IL (2015)
Chicago, United States, 2015
Corina, David, Shane Blau, Laurie Lawyer, Sharon Coffey-Corina and Lee Miller. Cross modal plasticity in deaf children with cochlear implants. 2015 Conference on Implantable Auditory Prostheses, Lake Tahoe,CA (2015)
Lake Tahoe, United States, 2015
Corina, David, Shane Blau, Todd LaMarr, Laurie Lawyer, Lee Miller, and Sharon Coffey-Corina. Cross modal plasticity in deaf children with cochlear implants. Cognitive Neuroscience Society Annual Meeting,San Francisco, CA (2015)
San Francisco, United States, 2015
Lawyer, Laurel A. and David P. Corina. Neurolinguistic evidence of alternation-based underspecification. Linguistic Society of America Annual Meeting, Portland, OR (2015)
Portland, United States, 2015
Teaching and supervision
Current teaching responsibilities
Child Language Development (LG115)

Research methods for language and linguistics (LG213)

Forensic Linguistics (LG364)

Topics in Psycholinguistics (LG462)

Experimental Analysis (LG533)

Dissertation (Research) (LG994)

Professional Development for Research Students (LG595)
Previous supervision Ehsan Solaimani Dahanesari
Thesis title:
L2 Processing of English Relative Clauses and Long-Distance Wh-Dependencies: Evidence From L1-French and L1-Persian Speakers
Degree subject:
Psycholinguistics
Degree type:
Doctor of Philosophy
Awarded date:
12/6/2023 Willem Sander Van Boxtel
Thesis title:
A Matter of Memory? Sentence Comprehension in Healthy Aging
Degree subject:
Psycholinguistics
Degree type:
Doctor of Philosophy
Awarded date:
30/8/2022
Publications
Journal articles (11)
Boxtel, W. and Lawyer, L., (2021). Sentence comprehension in ageing and Alzheimer's disease. Language and Linguistics Compass. 15 (6)
Corina, DP., Farnady, L., LaMarr, T., Pedersen, S., Lawyer, L., Winsler, K., Hickok, G. and Bellugi, U., (2020). Effects of age on American Sign Language sentence repetition.. Psychology and Aging. 35 (4), 529-535
Backer, KC., Kessler, AS., Lawyer, LA., Corina, DP. and Miller, LM., (2019). A Novel EEG Paradigm to Simultaneously and Rapidly Assess the Functioning of Auditory and Visual Pathways. Journal of Neurophysiology. 122 (4), 1312-1329
Lawyer, LA. and Corina, DP., (2018). Putting underspecification in context: ERP evidence for sparse representations in morphophonological alternations. Language Cognition and Neuroscience. 33 (1), 50-64
Lawyer, LA. and Corina, DP., (2017). Distinguishing underlying and surface variation patterns in speech perception. Language Cognition and Neuroscience. 32 (9), 1176-1191
Corina, DP., Blau, S., LaMarr, T., Lawyer, LA. and Coffey-Corina, S., (2017). Auditory and Visual Electrophysiology of Deaf Children with Cochlear Implants: Implications for Cross-modal Plasticity. Frontiers in Psychology. 8 (59)
Lawyer, L. and Corina, D., (2014). An investigation of place and voice features using fMRI-adaptation. Journal of Neurolinguistics. 27 (1), 18-30
Book chapters (1)
Corina, D., O'Grady Farnady, L., LaMarr, T., Pedersen, S., Winsler, K. and Lawyer, L., (2022). Exploring the Effects of Aging on Language Abilities in Deaf Signers. In: Changing Brains Essays on Neuroplasticity in Honor of Helen J. Neville. Editors: Newman, A. and Grossi, G., . Routledge. 78- 98. 0367358697. 9780367358693
Grants and funding
2019
Accent the positive: an investigation into children's implicit attitudes towards different regional accents
British Academy
Contact
Academic support hours:
Fridays, 11:00 - 1:00