People
Dr Sahar Maranlou
Lecturer
Essex Law School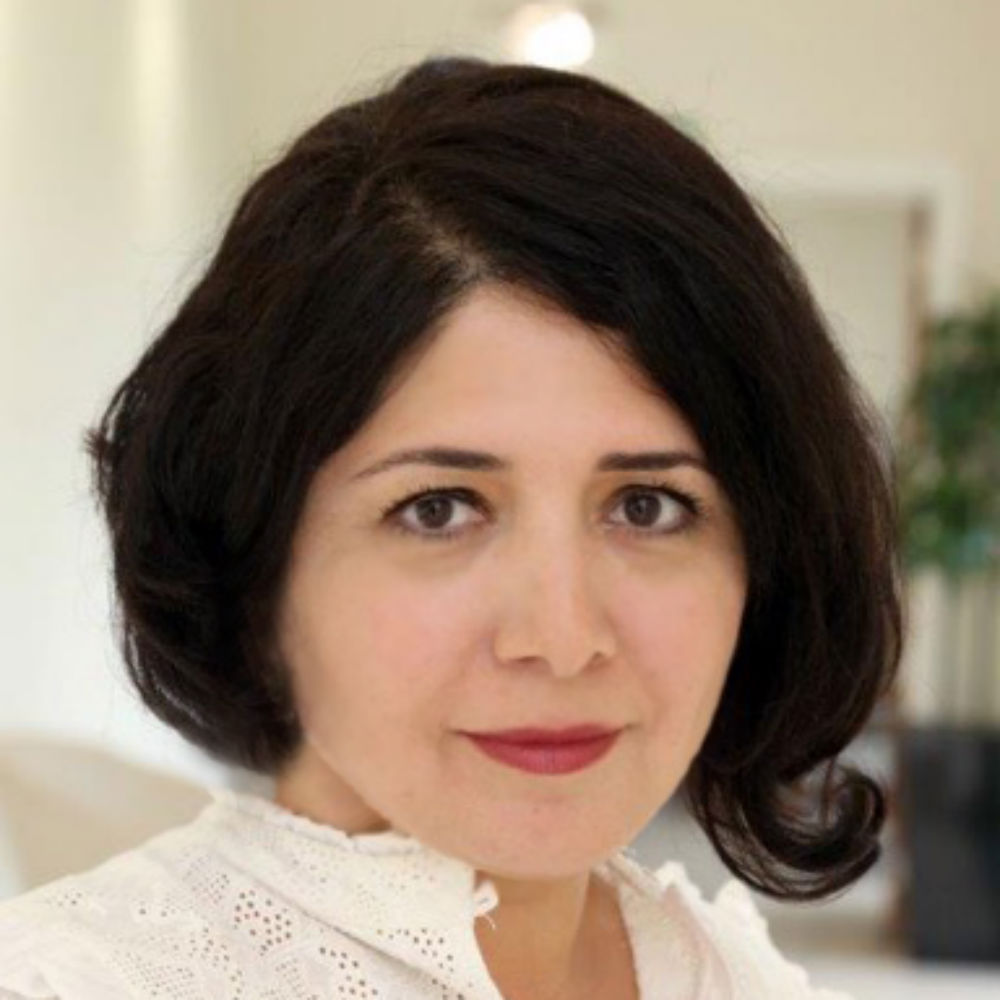 Email

s.maranlou@essex.ac.uk

Telephone

+44 (0) 1206 873578

Location

4SB.4.11, Colchester Campus

Academic support hours

Wednesdays 2t o 4pm by appointment only
Profile
Biography
Sahar Maranlou joined Essex Law School in September 2017. She is a socio- legal academic, specialising in access to justice, legal empowerment and public legal culture. Sahar research interests also focus on gender, Islamic Law and law and society in the Middle East (Iran in particular). She conducted the first study of women perceptions of law in Iran (her doctoral study). This was published as her first monograph Access to Justice in Iran: Women, Perceptions, and Reality (Cambridge University Press, 2015).She has taken a particular interest in qualitative legal research and especially ethnographic understanding of law in plural legal systems. Before coming to Essex, she did her post doctoral fellowship at the University of Oxford. Prior to that, she was a visiting lecture at University of Brunel, Warwick University. Her academic teaching started at the Mofid Law School, Iran, where she developed a new module about access to justice with focus on clinical legal education and consequently co-founded the first national university based clinic in Iran . She has worked with UN agencies such as UNDP, UNICEF on national empowerment projects in Iran . Sahar is a regional (Middle East and North Africa) coordinator at the Global Access to Justice Project which is bringing together researchers from all over the world to seek out promising solutions to ensure equal access to justice for all.
Qualifications
PhD in Law University of Warwick,
Research and professional activities
Research interests
Socio -Legal Studies
Access to Justice
Public Legal Culture
Gender and Law
Islamic Law
Legal Empowerment
Iranian Law and Legal System
Conferences and presentations
Gender Perceptions in Iranian Social Media
Invited presentation, 29th World Congress of the International Association for Philosophy of Law and Social Philosophy (IVR, University of Lucerne, 7/2019
Muslim Marriages in Contemporary Iran; Gender and Public Culture' to the socio-legal Cluster
Conference, Amesterdam, Amsterdam, Netherlands, 4/2019
Access to Justice and Gender from Socio- Legal Perspective
Invited presentation, University of Valencia, University of Valencia, Valencia, Spain, 7/2018
Islamic Family Law in Contemporary Iran
Tokyo, Japan, 2017
Empowerment in Practice: What People Know About the Law?
Central European University, Budapest, Hungary, 2017
Improving Access to Justice Through Social Media
Valencia, Spain, 2016
Beyond Theories; Doing Research in the Middle East
International Union of Anthropological and Ethnological Sciences, Commission on the Middle East,, Krakow, Poland, 2016
Religion; A Path to Legal Empowerment or A Barrier?
The Middle East Studies Association (MESA), Denver, United States, 2015
Perceptions and Legal Justice
Tokyo, Japan, 2015
How to Measure Legal Empowerment?
Krakow, Poland, 2015
Justice Education and Legal Empowerment
GAJE (Global Alliance for Justice Education) 9th International Conference, Istanbul, Turkey, 2015
Iran and the West, Legal Perspective
Coventry, United Kingdom, 2015
Legal Empowerment, Gender and Right to Property in Plural Iran
BRISMES / EURAMES Joint Annual Conference, London, United Kingdom, 2015
Women Access to Justice in Iran
School of Sociology, Stockholm, Sweden, 2015
Public Perceptions and Access to Justice,
Invited presentation, Hamburg, Germany, 2015
Women Perceptions of Access to Justice
The Middle East Center, Oxford, United Kingdom, 2015
Gender Justice
Women Association of History Researchers, Tehran, Iran, Islamic Republic of, 2014
Justice Education in the Middle East
7th worldwide conference of the Global Alliance for Justice Education, Delhi, India, 2013
What Women Think About Legal System in Iran?
Invited presentation, Middle East Centre, London, United Kingdom, 2013
Non- Western Perspectives on Access to Justice
Warwick Law School, Coventry, United Kingdom, 2012
Teaching and supervision
Current teaching responsibilities
Career Development Learning Part 1 (LW111)

Legal Research Skills (LW254)

Introduction to Islamic Law (LW359)

Legal Research (LW360)

Legal Research and the English Legal System (LW513)

Postgraduate research methods and professional development (LW987)

French Private Law II (LW208)
Publications
Contact
Academic support hours:
Wednesdays 2t o 4pm by appointment only